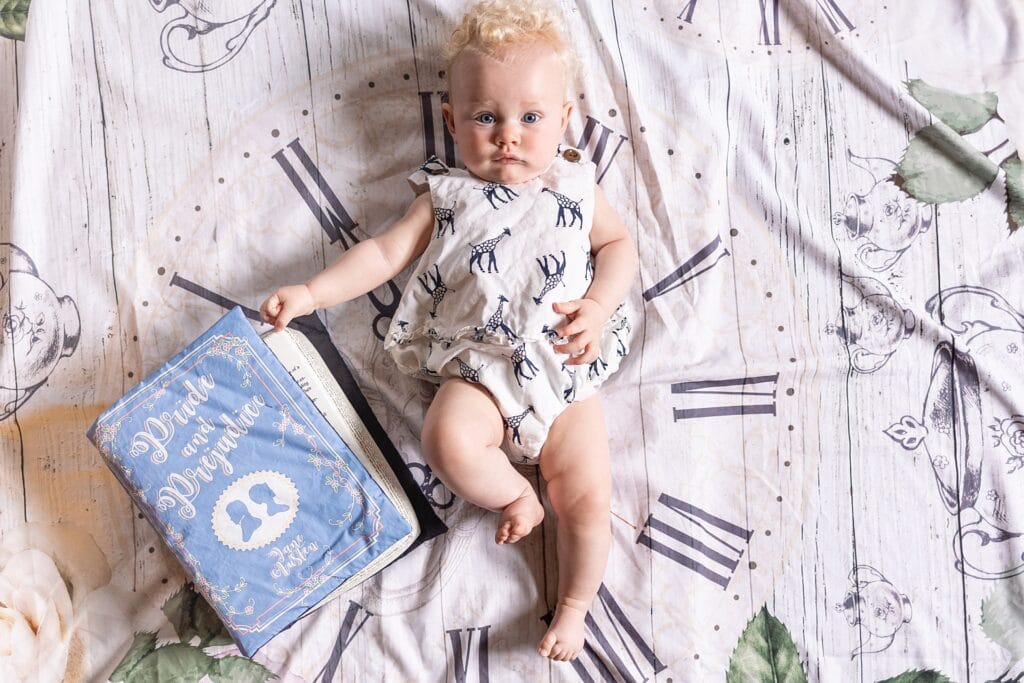 Oh Evie girl,
How are you still so dang cute?! You were playing with your daddy on the couch this morning and I could just stop and stare at you the whole morning. You're just a doll—apart from when you try to grab my eyes with your fingernails.
Still waiting for your teeth to come through, but the hygienist says it's good to take longer for them to come in. 
You've start going to the nursery at church, letting yourself be rocked to sleep—although you still have a stuffy nose and allergies are making it worse.
You want to eat all the things, roll over from belly to back no problem. Whether you enjoy story time I'm not sure—you just want to grab the book the whole time. Your brothers still make you laugh like no other; and they like you, most of the time—yesterday you made Rowan fall out of his chair because he was trying to get away from you grabbing his hair.
I'm soaking up every minute of baby time with you beautiful girl, but I'm also excited to see what toddler Evie is all about.
Love
Mom
P.S. current bet is your first word will be "HEY!"