Hello Dearies,
It's another blog post filled with cell phone pics, because I chose to be present over taking perfect pictures, but I still wanted to share my experience meeting the amazing woman I call KJ
The night before should have been a precursor for the next day, because basically everything we had to do went wrong on the drive down. We had to detour for breakfast, had to stop for gas but was already running late so of course I don't let us get a full tank (that'll be importent later), there's an accident so another detour. Can't find parking at the event space so colton drops off me and Rowan so we can at least go check in and not be any later.
Past Rebekah, you were like, 5 minutes late, chill
-Future Rebekah
For a bit of background, Katelyn James is the Joanna Gaines of wedding photography. An incredibly talented woman (the girl can SING) with a passionate love for God (see some of her testimony here, warning: it's not a happy story). 
She also is an educator for other photographers and creative business owners.I could wax poetic about how awesome she is all day, I love following her family and life, and–let's be real, if she creates a new product or course my response is, "take my money!" 
At the end of 2018, she released the KJ Business Journey, I went back and forth on diving in on it, literally bought it 30 minutes before the course closed. I'm so glad I got it, the wealth of information is absurd. We received new material every month for the whole year and I'm probably going to spend another year just going back through it.
The topics KJ covers touch not only business but also personal life. From branding to taxes, office organization to client experience, it has it all. For photographers, you can now join it as the Business Collective, with the optional to only purchases the modules you want, or choose the entire course.
Now back to the event.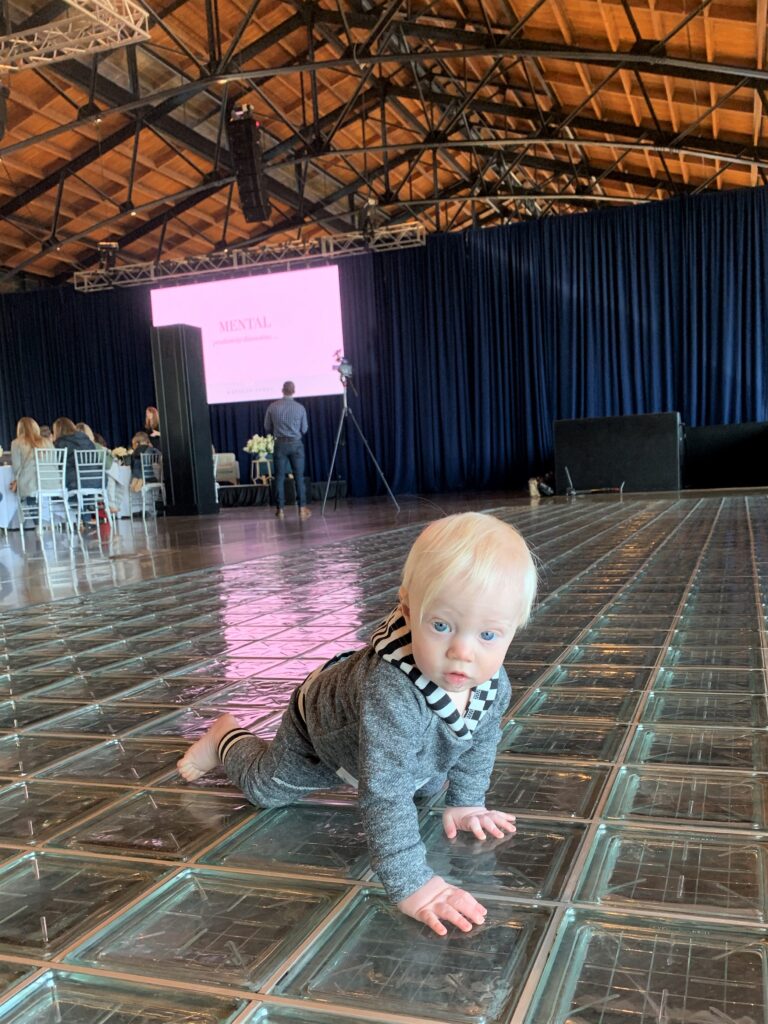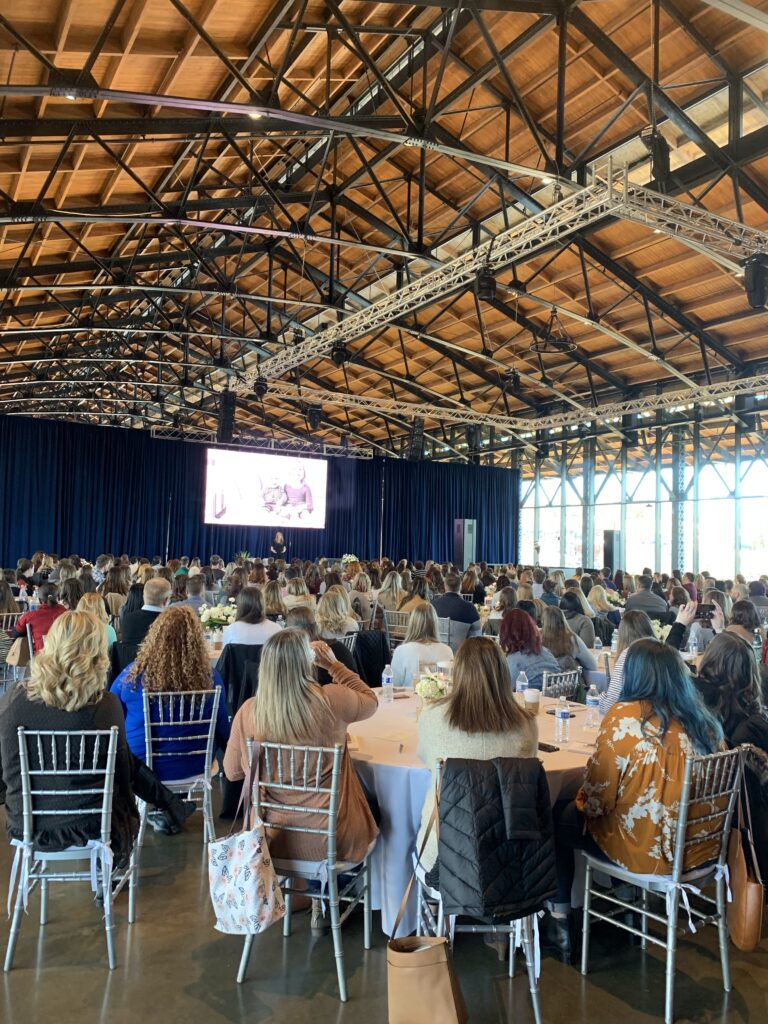 It was at Main Street Stanton in downtown Richmond, Virginia. Which is still an active train station in addition to event hall, so there were trains (quietly) driving passed the long windowed walls of the event space.
Now I'm going to preface this next bit with I am not someone who seeks out celebrities; when a comic con happens and an actor from my favorite show will be there, I have no interest in going—partly because I don't want my mental image ruined (which is 50% whatever fictional character they play). Which makes what I immediately experienced walking into the event even weirder.
First up was check-in for my name badge/seating card. It was Emily, Katelyn's sister, and I had to do that awkward I-know-who-you-are-but-have-to-pretend-I-don't THEN I walk into the main area, they've already started, but I see someone who looks familiar. OHMYGOSH ITS MICHAEL (Katelyn's husband). Why am I reacting this way? No clue. It's so bizarre to see people you know but don't know; apparently it's a shock when you've only seen them through Instagram to suddenly see them in real life. 
I did, hilariously, sit down at my table right when it was my turn to do the intro exercise–name, where ya from, one thing you love about yourself. 
In case anyone's wondering, apparently I love that I am entertaining.
They based seating arrangement by state, it was nice having some familiar faces nearby plus getting to meet other Texan photographers. We bonded over Star Wars and how much we hate driving in Houston.
Now for the talks–I will say I was running Rowan until Colton got the car parked and I knew the event was recorded for those would couldn't attend the event and to add it to the course, so I didn't hear every session. The topic of the event was Protecting Our Passions. Katelyn discussed how we get stuck, by telling the story of when her, her husband, and some friends, got stuck their boat stuck in Alaska when the tide went out; it may have involved the men in the group getting in the water in nothing but their boxers while it was freezing (there's a glacier in the background of the photos).
Despite this being a business event, my biggest take away from the morning sessions was how I wanted to be a better mom, specifically to Ames. Isn't that crazy? It's a business conference but it impacted my personal life, what Katelyn put into this was so much more. After lunch (and coffee! Katelyn's friends are the owners of Mix House, and their baristas might have been my favorite people that day, after KJ), Katelyn and Michael sat down for a couple's session with their couple's therapist/life coach with 400 people watching! I gave colton a break from watching Rowan so I was in-and-out on this one but can you imagine having a therapy session with your spouse and FOUR HUNDRED PEOPLE sitting there watching? Honestly, Colton and I often joke about having marriage conference and I feel like this would have to happen at it.
The last session was amazing, and mainly because I can't believe it happened. Even Katelyn said she'd always been nervous to do something like this, but "it's my conference so no one can kick me off stage!" She then spoke about God's influence in her life, quoting scripture and referencing them in our slides at a business conference. It was incredible, I was waiting for her to tell the band to come up and do an alter call.
I can tell you the number one reason so many photographers gathered for one day was just to have a chance to meet KJ in person, to hug her, and to share what an influence she's had in our lives and business. 400 people is a long line and we had a decent drive with a tired baby, so once the end was insight, Colton made a beeline to the picture spot so we could see her first. There were so many things I could say, bound with her over, but I wanted to respect everyone's time and knew she would be there so long with all the others wanting their moment too. It still doesn't feel like I got to meet her, hug her a half dozen times in the few spare minutes, but I did and it was totally worth it.