Let's flashback to when I only had one kid on the outside and a stomach that wasn't squishy. I was ready to wear real pants, and my hips were sick of sleeping on my side.

Back when I felt like I'd been pregnant forever and I would be pregnant forever because I wouldn't go into labor.

And yes, that was two weeks ago.

But every time we managed to check something off the list of "things to do before baby", I was shocked I hadn't gone into labor beforehand to prevent it.
Blog Rowan's little corner? Did it.

Tour the maternity ward? Yep, a whole week before I gave birth.

Take maternity photos? Done and done.

I'd kept saying one afternoon when it was nice, I'd get dolled up and Colton would take a few snaps of me in the field next to our house (or as Ames likes to call it, "the farm").

But it's Texas, so the afternoons weren't always "nice" and work schedules ran longer than expected. So I put my money where my mouth is and we decided to catch a Friday morning sunrise, because I'm always saying I prefer sunrise sessions—easy to say when I can just show up in a messy bun and no makeup.

This time I was the one doing my hair and makeup before the first cup of coffee.

Of course my most reluctant model, AKA big brother, had to get in on the action
And then left us for some trees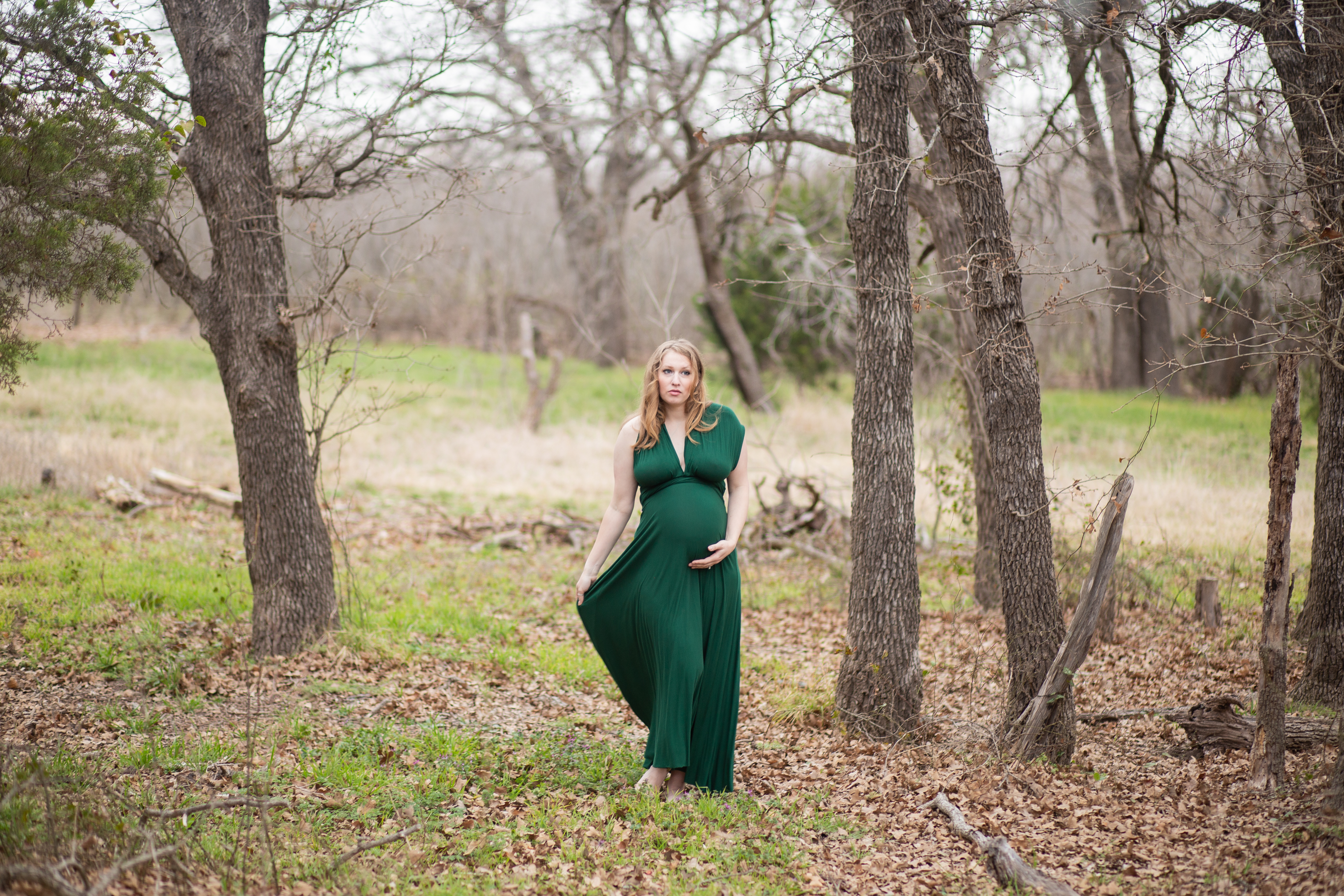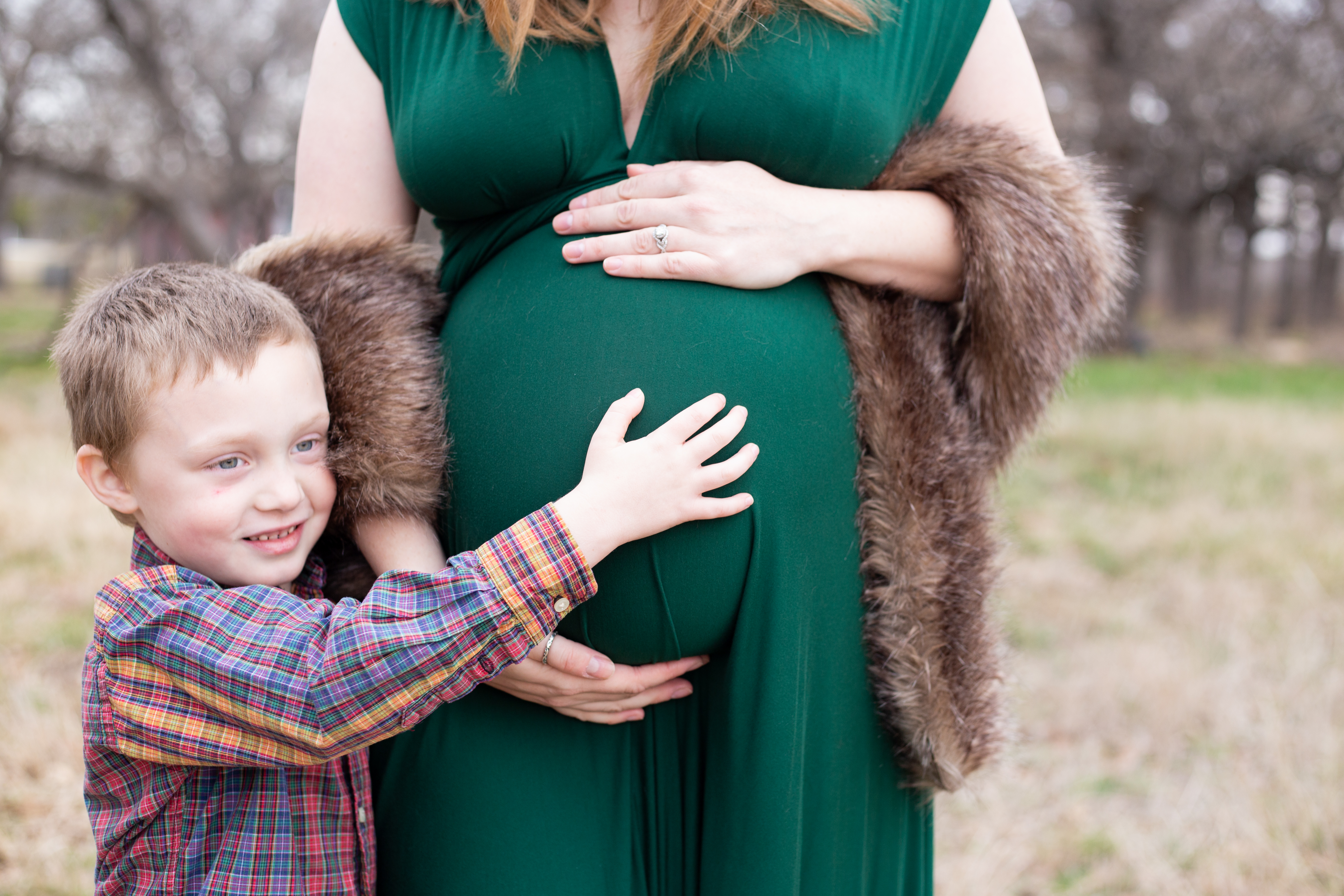 Totally worth getting up early
Dress: Lulus