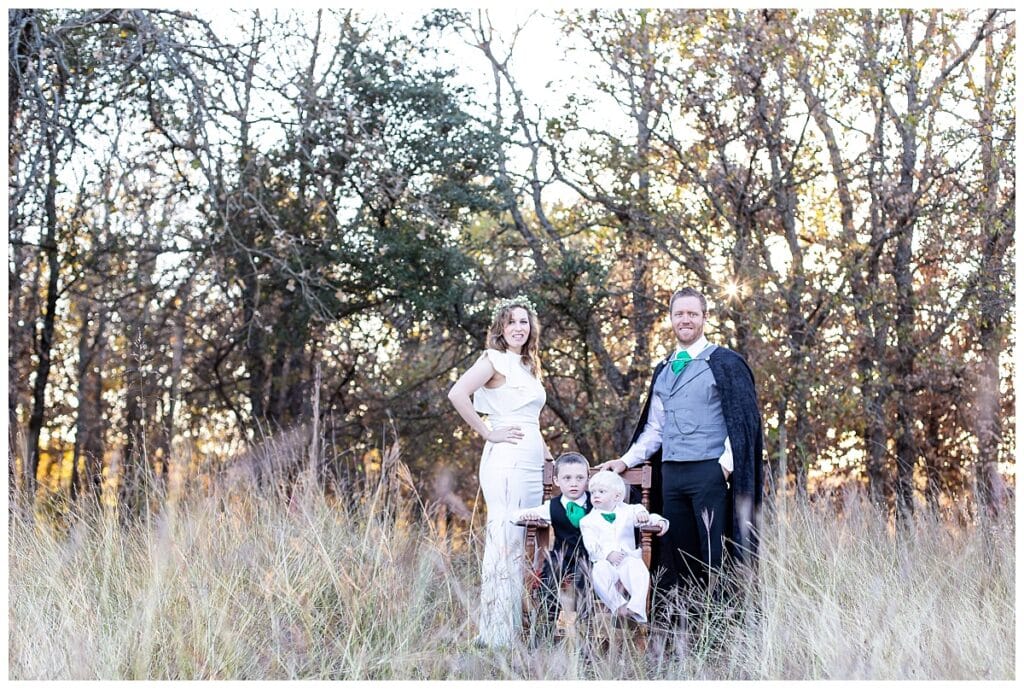 Merry Christmas dearies! (or happy Christmas for when I'm feeling particularly British)
I decided we should go full glam with this year's photos even if we were just DIYing it with a tripod. I spent a couple of hours sewing the boys their day cravats–emerald green of course. Scored Ames a 3 piece vest outfits at a thrift shop plus a shirt for Rowan (why yes, we do just happen to have a white toddler sized tuxedo hanging in our closet).  Colton's cape is from our wedding, and the dress was left over from a styled shoot I did a couple of years ago (so yes, I'm technically wearing a wedding dress and it's a Christmas miracle it fit over my hips).
Remember how I said we were using a tripod? Well, we get to our property to take some golden hour photos, everyone's ready to go and I realize I'm missing the piece that connects my camera to my tripod. With no time to drive home, (and we are not going home without photos done!) I rig up a stand using my camera bag, a box, and the tripod leaning on it all as a stabilizer, very 2020 eh? Gotta do what ya gotta do.