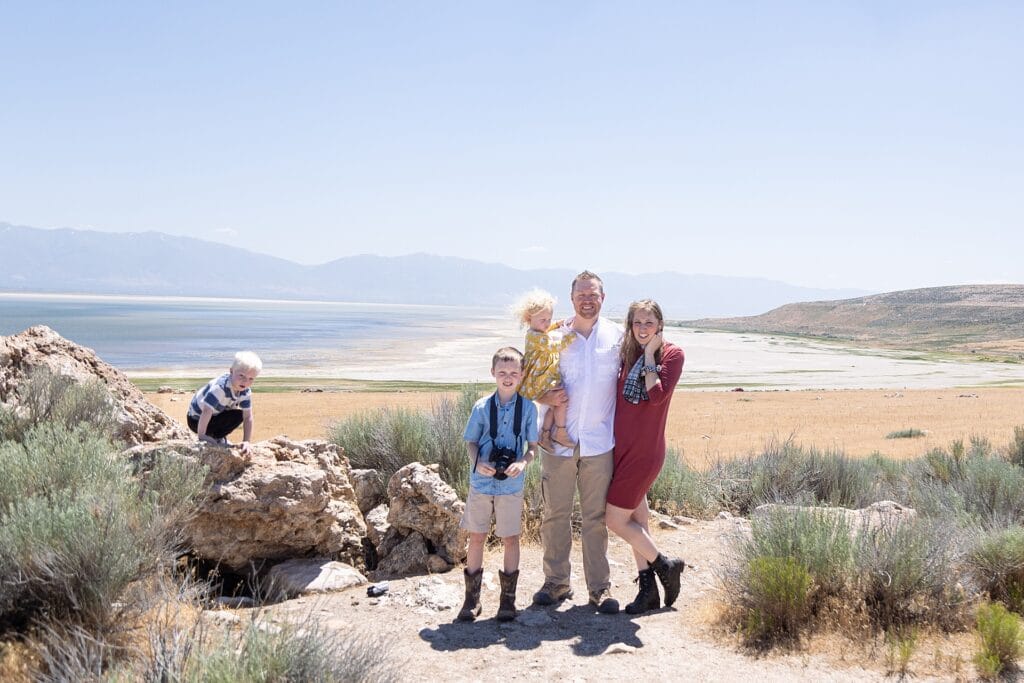 This is a personal post--that means there's probably a mix of cellphone pics, my 10 year old rebel, and my "big" camera. All minimal edited
Ok dearies,
Normally for a post such as this, I would weave a sweet and sassy tale of our escapades to Salt Lake City this summer, but it's November and I'm a photographer, so I just don't have time for eloquent prose. So we're going to do this bullet point-highlight style.
Technically, we did not stay in Salt Lake; rather we stayed in a Staybridge in Lehi–a wonderful area we discovered on accident on our last trip to SLC. It's just south and happens to be right next to an amazing museum complex called Thanksgiving Point–but we'll get to that later.
A few of the things we did on this trip, we also did on our last trip. Like after arriving, getting coffee, and getting the littles to nap, we visited the Loveland Living Planet Aquarium. It has this spaceship looking education complex that I still don't quite understand but I guess it puts on a gnarly light show.
Ames uses my original canon when we travel–the camera Colton gave me right before our wedding, and started all of this.
Because we were in Utah, I felt compelled we do at least one thing outdoorsy, even with the toddlers. Now we would have loved to go to this cavern on the southside of SLC, but that was a three hour hike round trip–something our kids aren't accustomed to–followed by touring a cave in which we were not supposed to touch anything. Instead we opted for Antelope Island State Park. There were mountains, the lake, birds, wildlife–including a roaming bison herd. Rowan became set on climbing a mountain after seeing them from the airplane, so we found a trail to a peak that was doable and set out.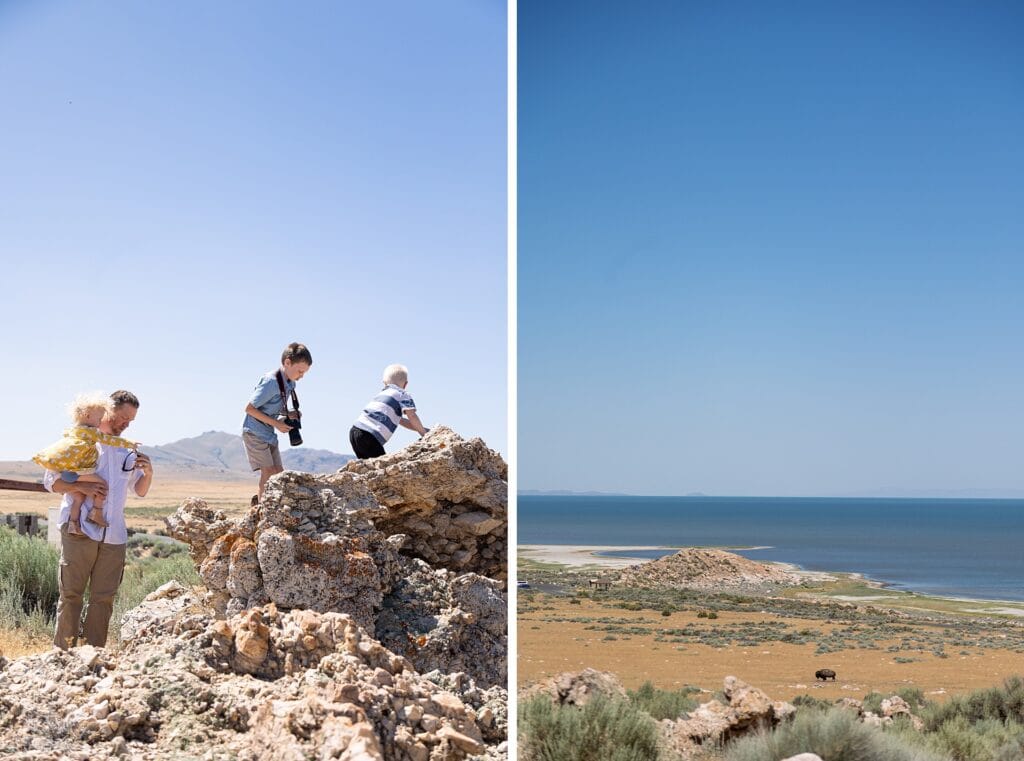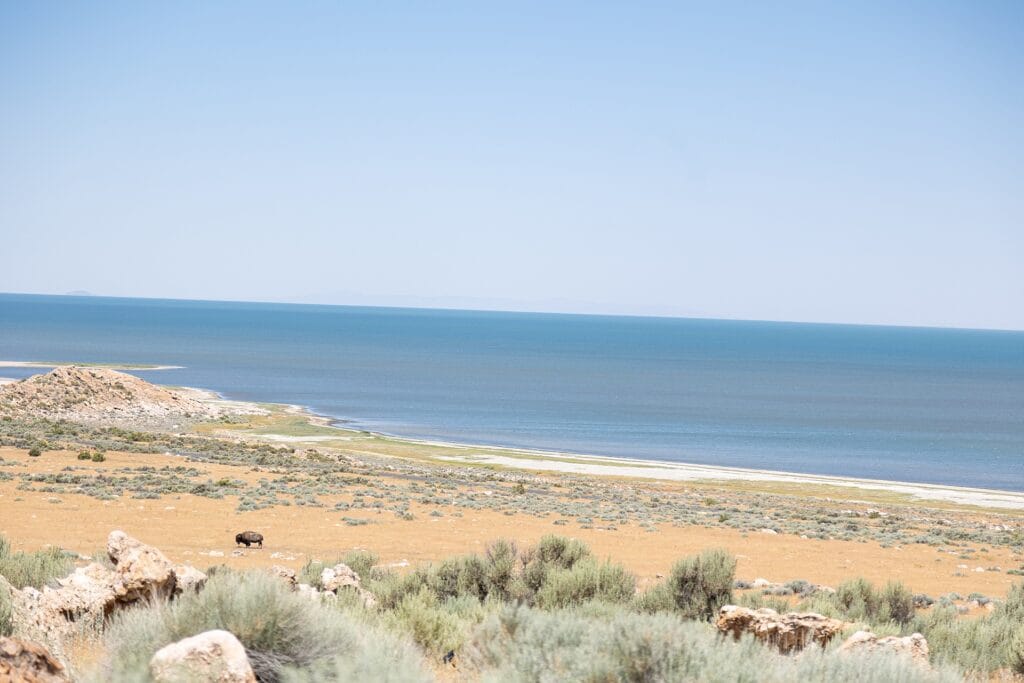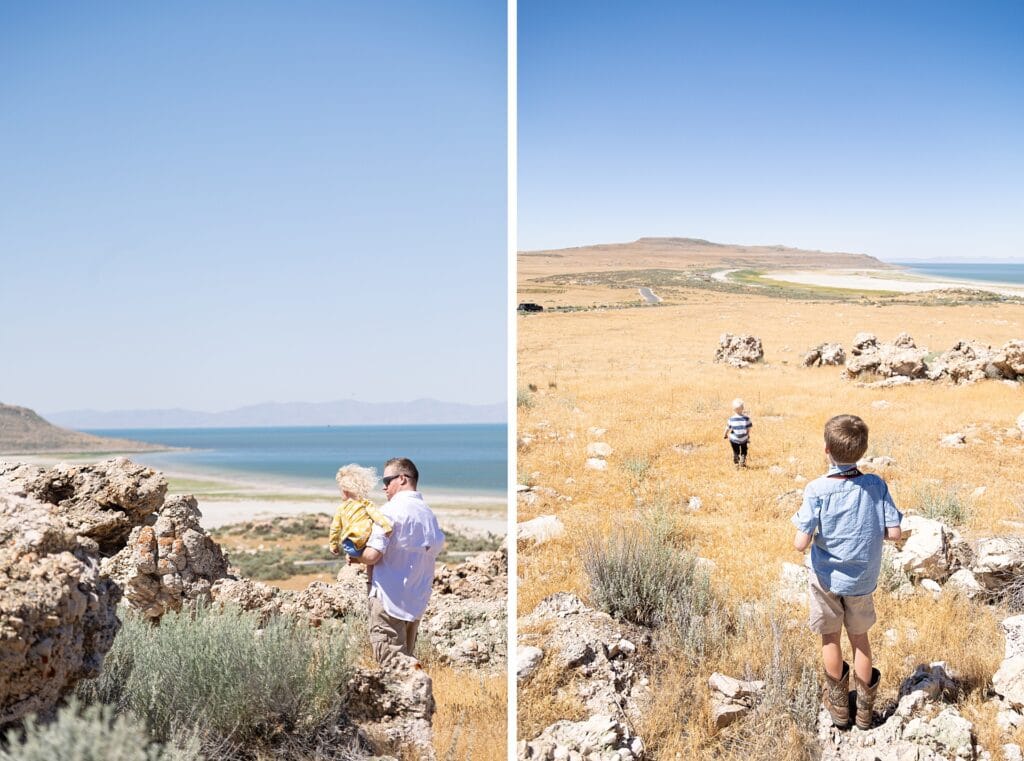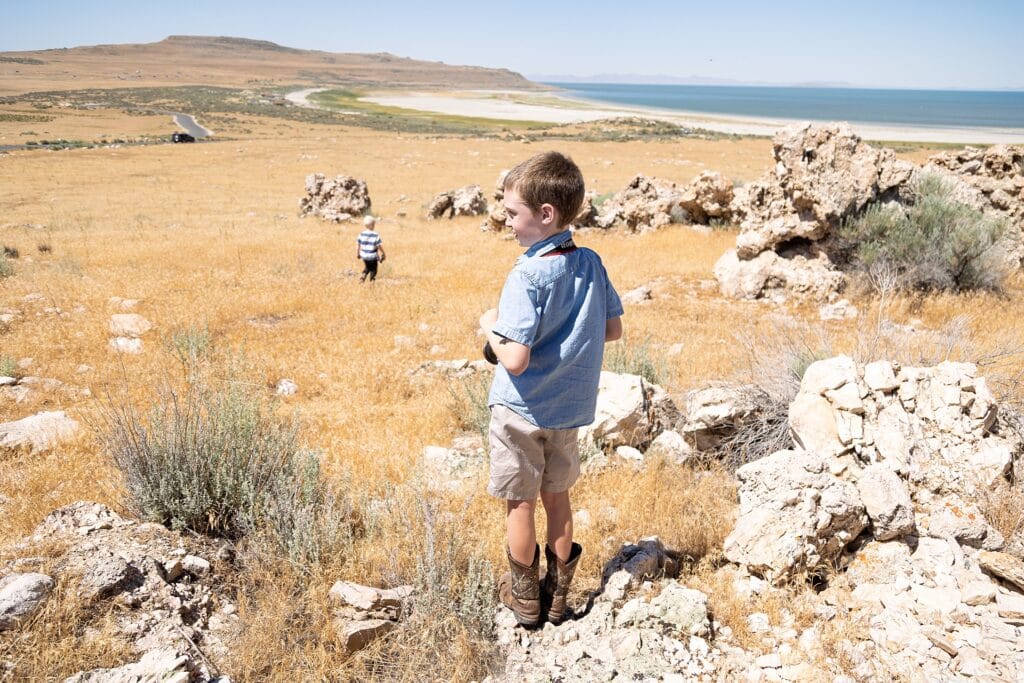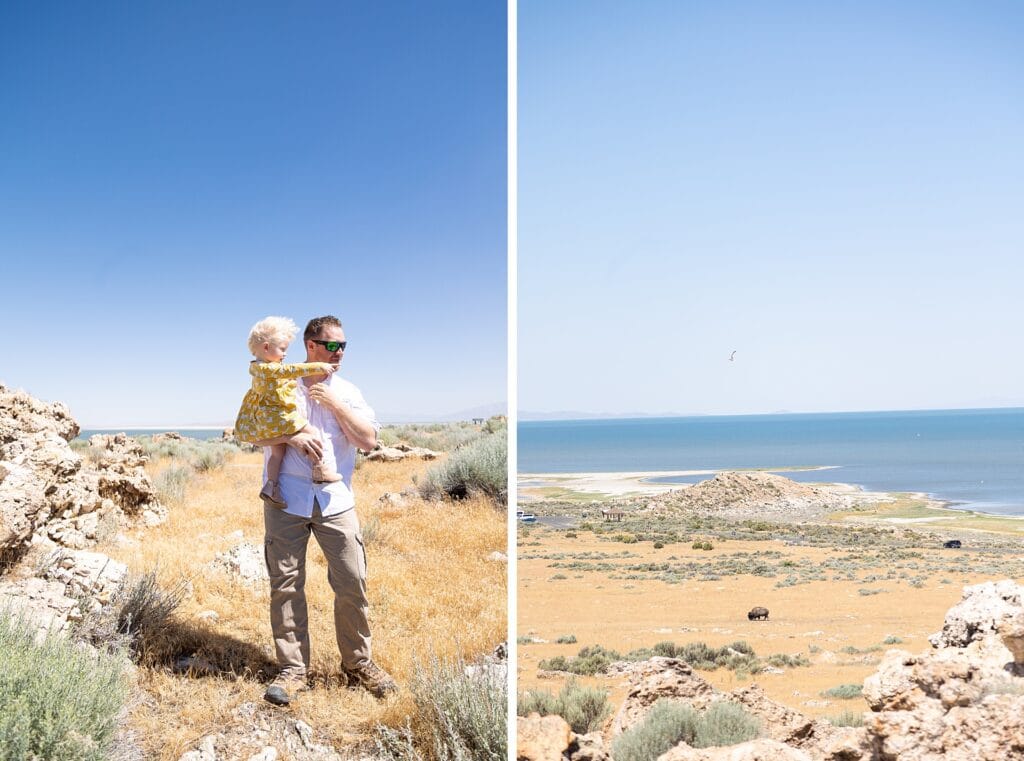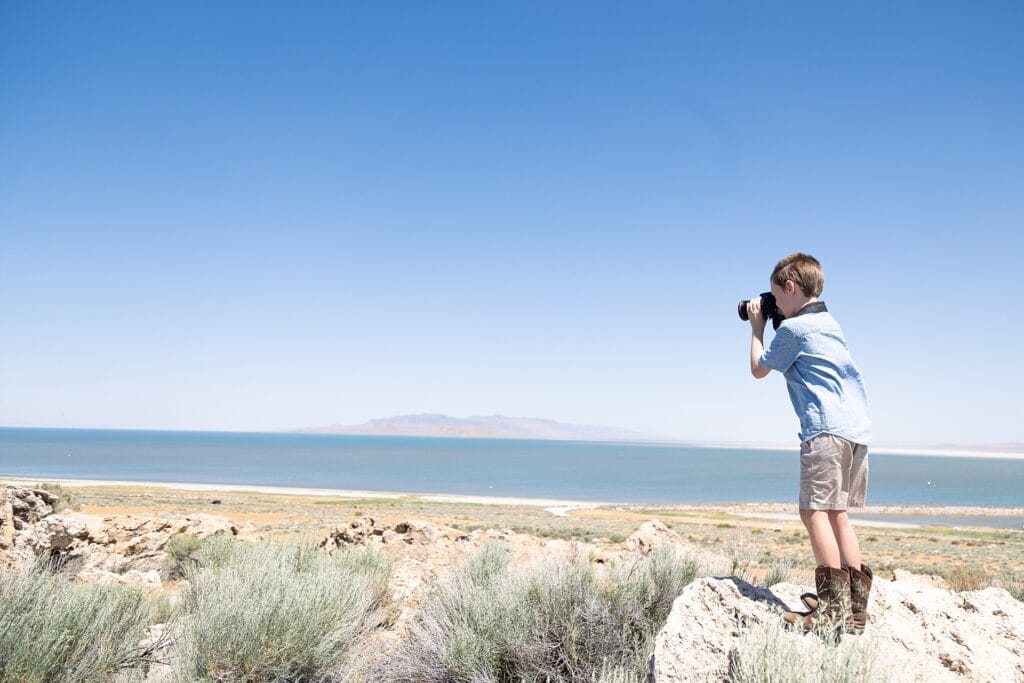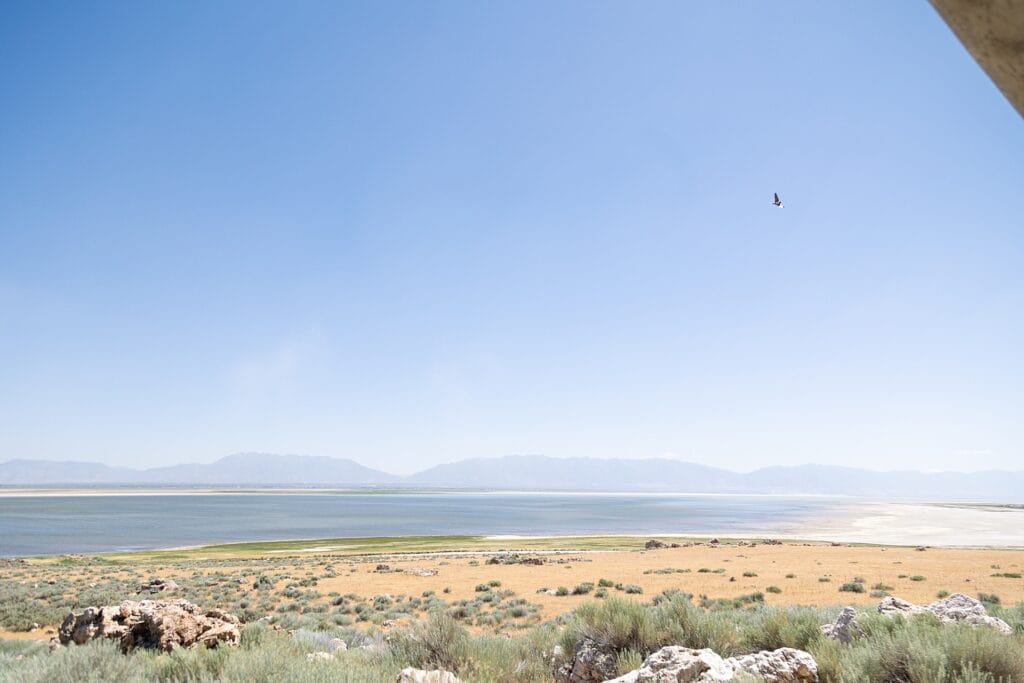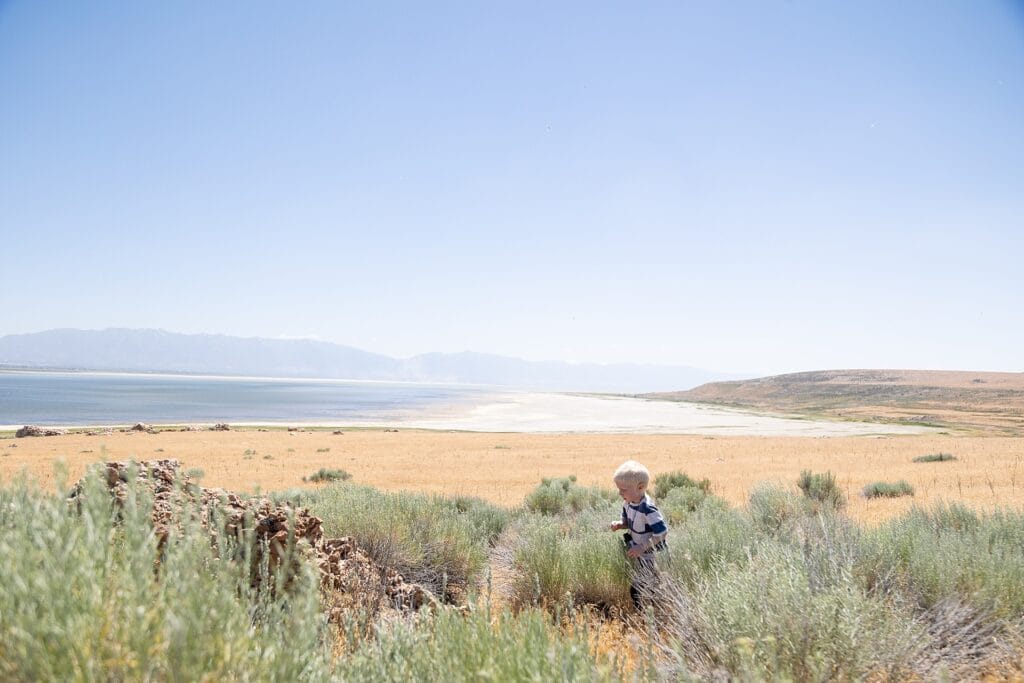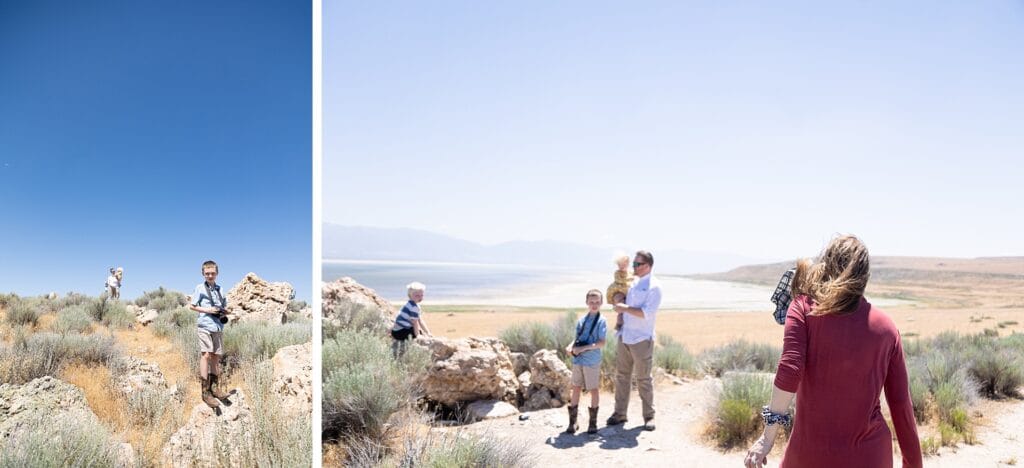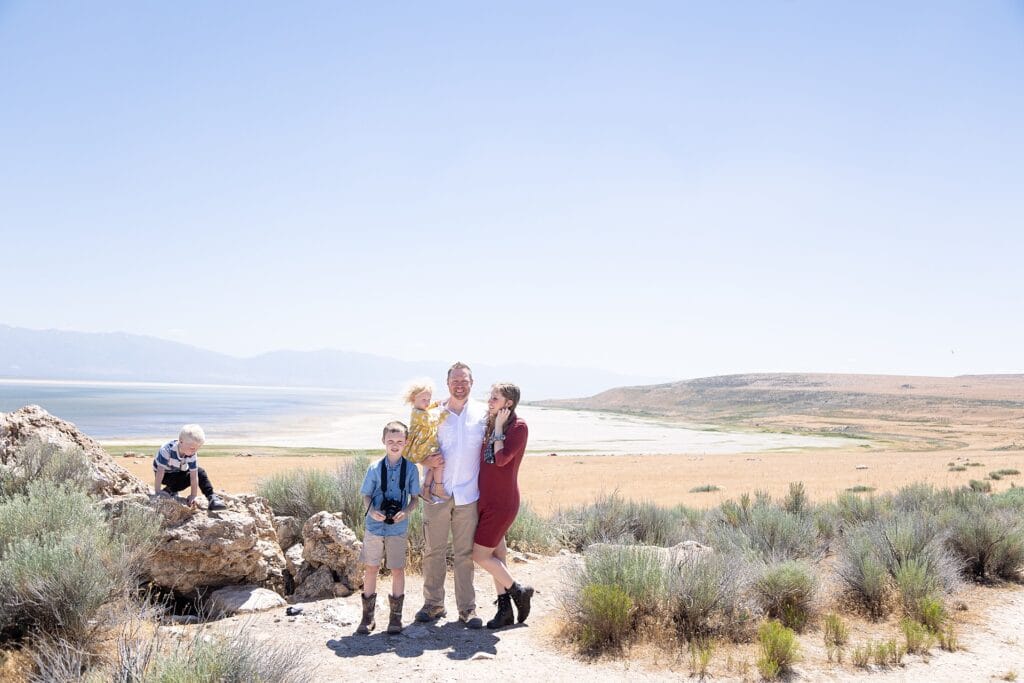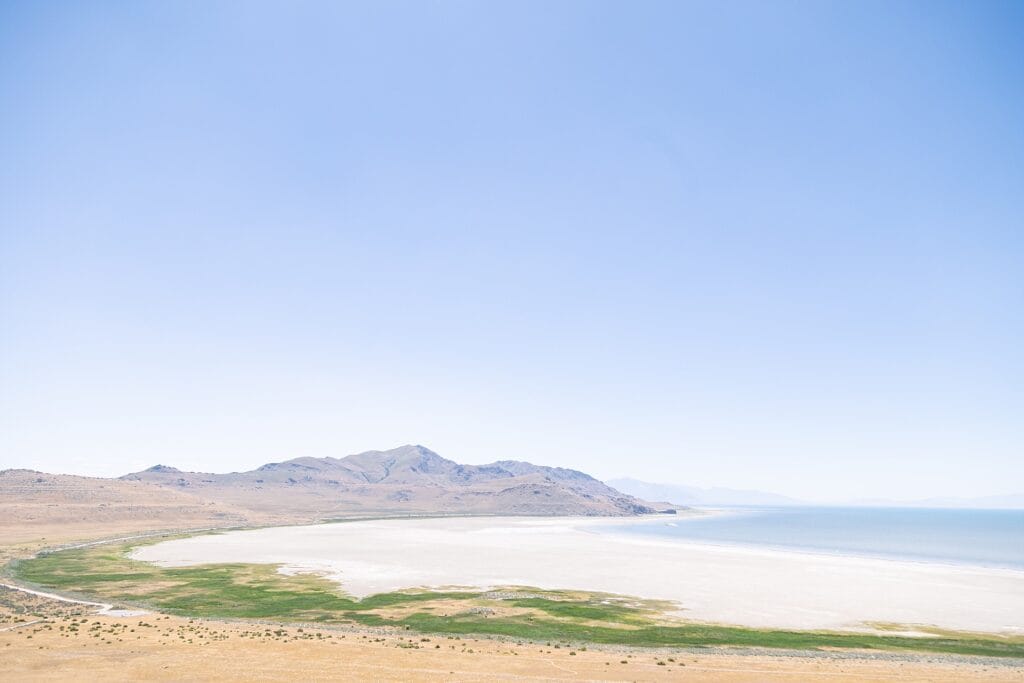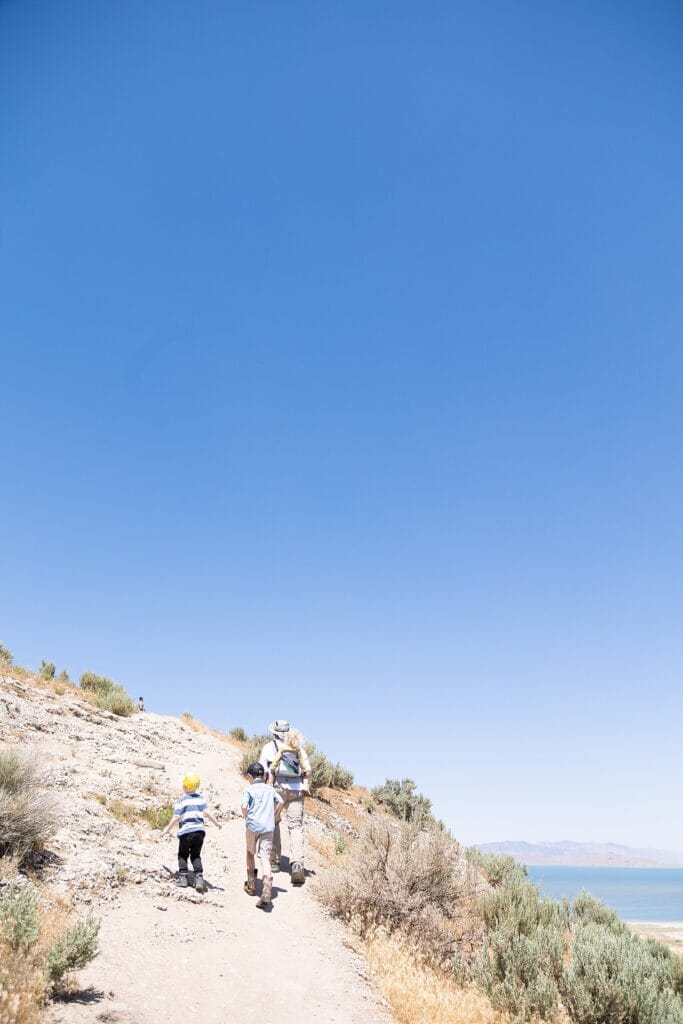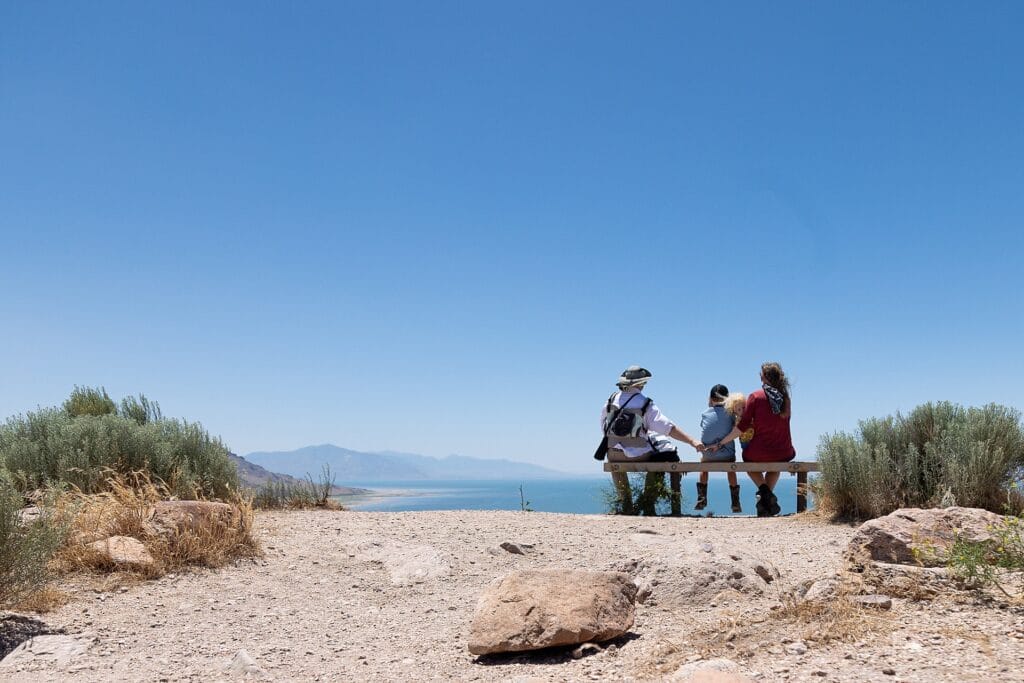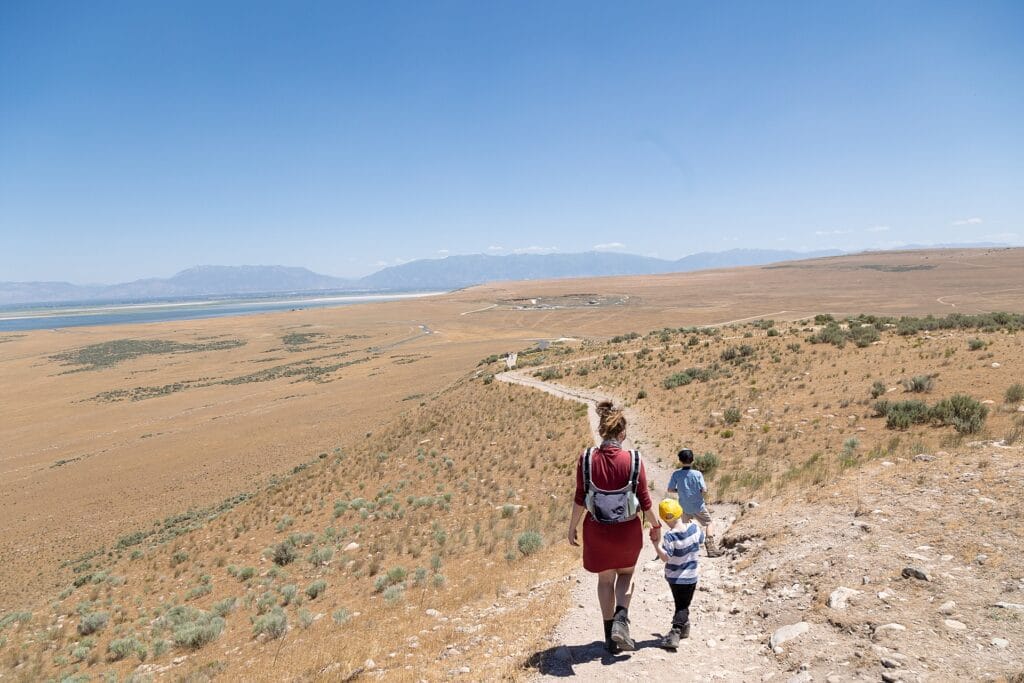 After naps, and more coffee, we took the kids to Thanksgiving Point. This is a multi-museum, botanic garden, golf course, spa, and restaurant complex. This is our second time and we've seen maybe half of the space. The kids got ice cream with Colton while I headed off for a latte at the spa (I'd love to tell your dear reader that I enjoyed a pedicure or similar but alas, this trip needed more time for that. Next visit).
Then we visited the Museum of Ancient History which was beautifully made for kids. Its a museum that follows a chronological narrative–we didn't know this so we started at the end. It is brilliant for kids because it's so hands-on and the arrangement of specimens feels immersive.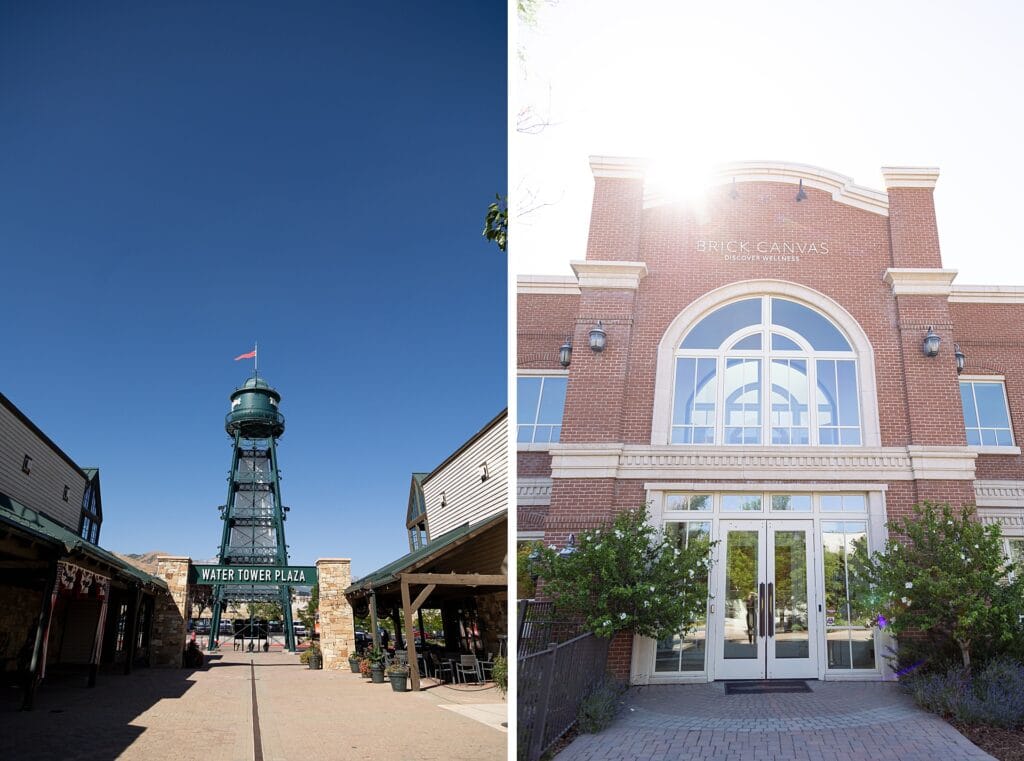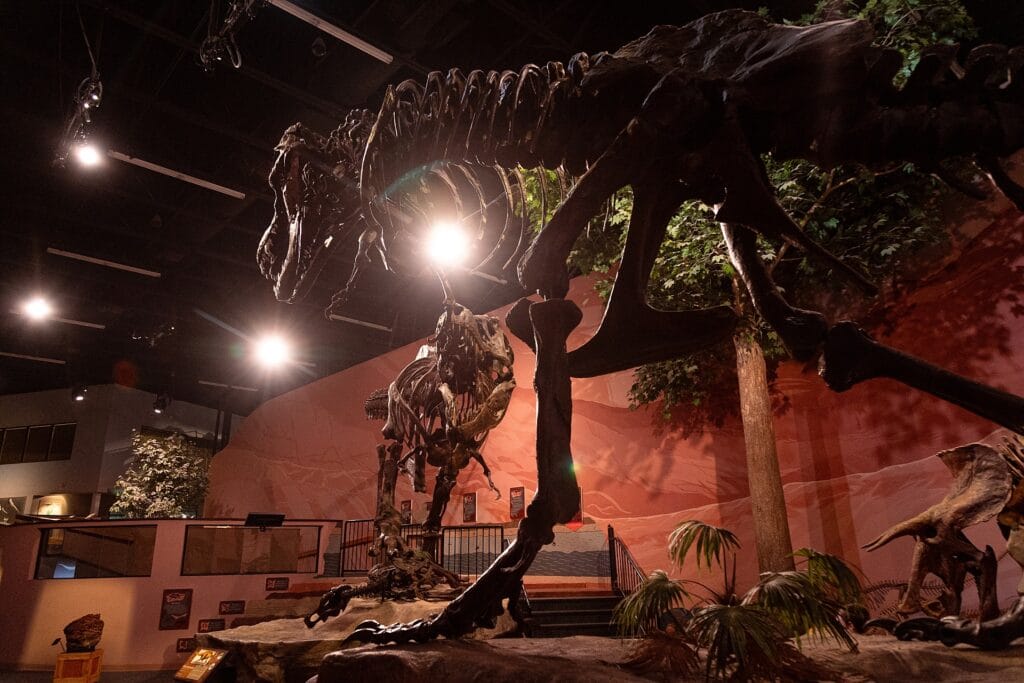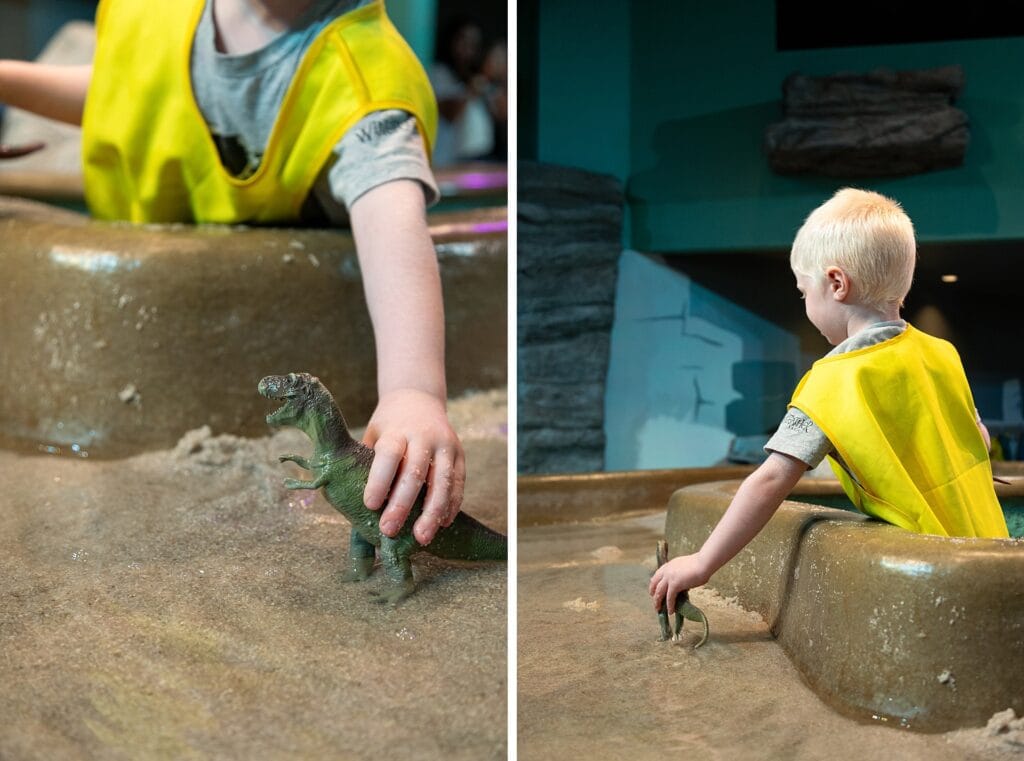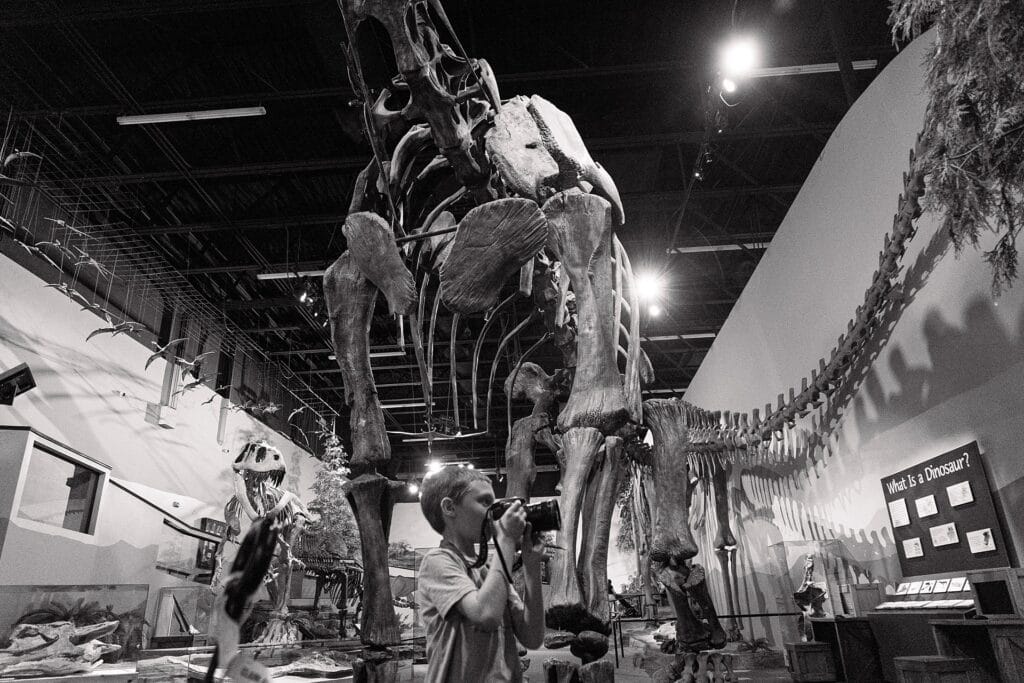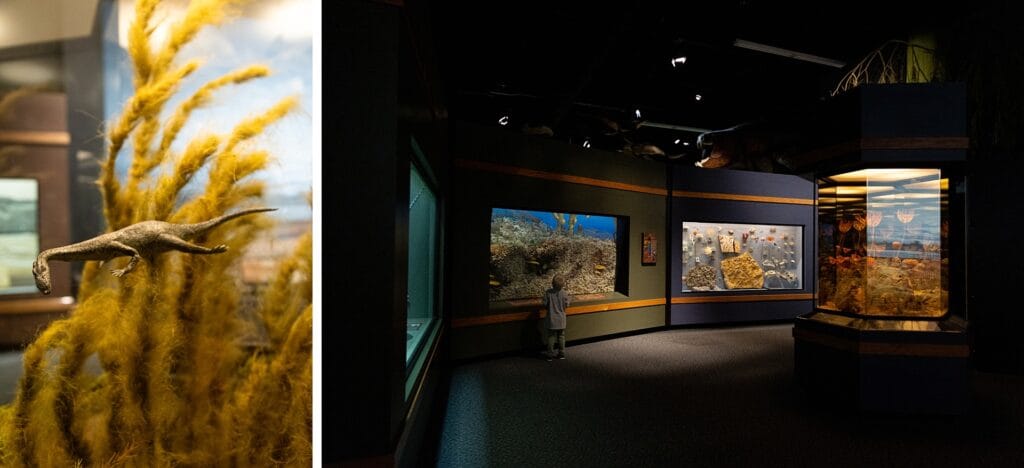 When we finished at the museum, we made haste to Curry Pizza, a restaurant I found by accident on google maps when I was researching the trip. It is Indian food served on a pizza. It was amazing and I am still thinking about it. We got the tikka masala, the kids got a chicken alfredo–both fantastic.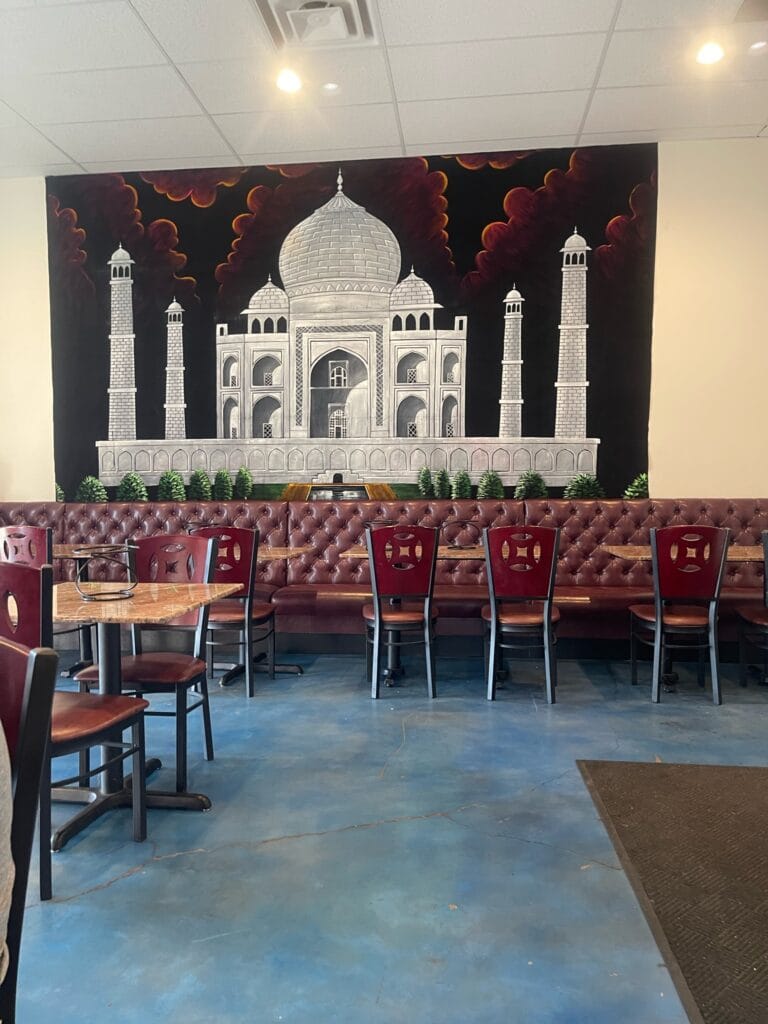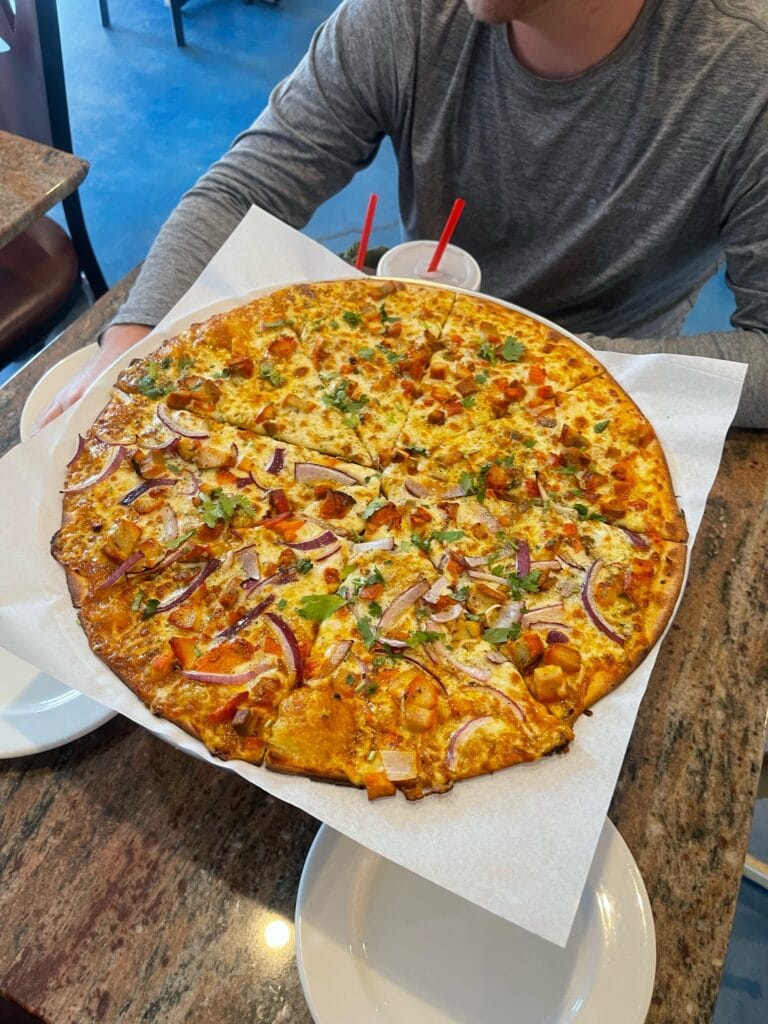 Now the reason we were in such haste was the Ashton Gardens at Thanksgiving Point were about two hours from closing, and we wanted to go there because they had dinosaurs!
Now that I've been, I will tell you I would happily go to this garden anytime–it is SPECTACULAR. Easily the best garden I've visited in the US.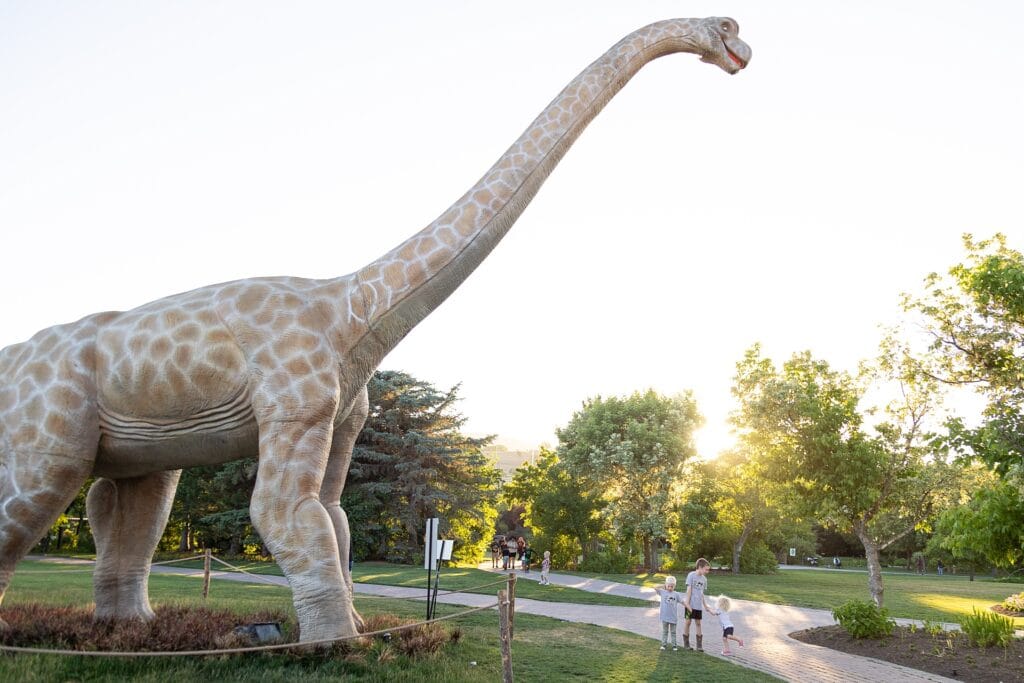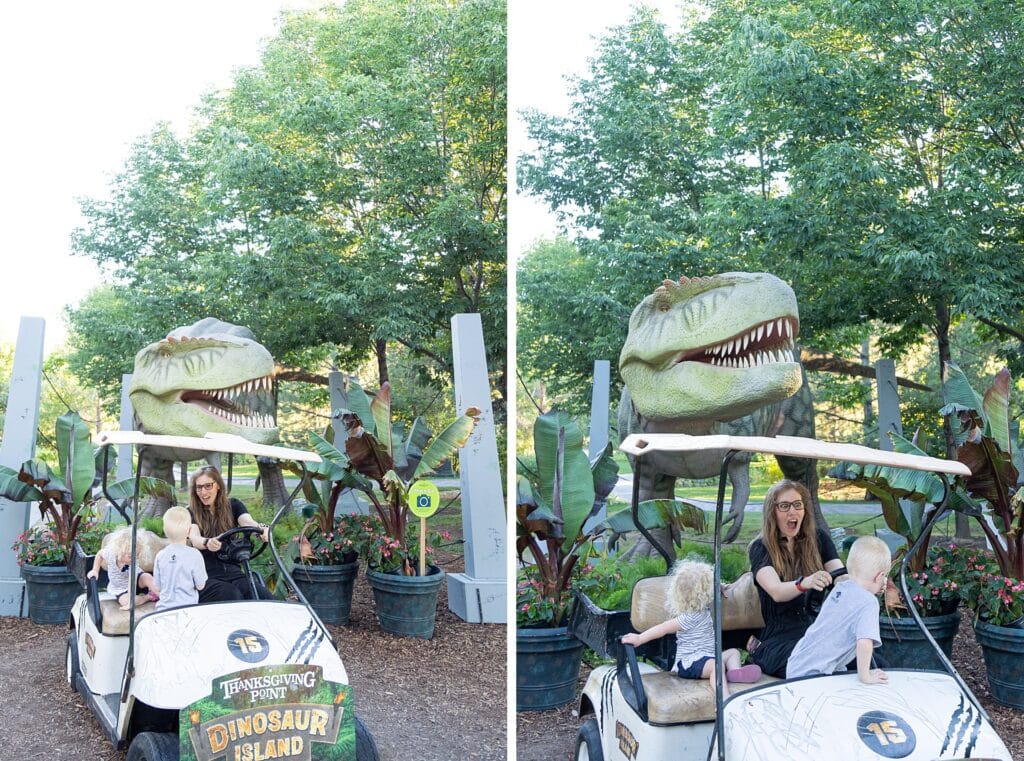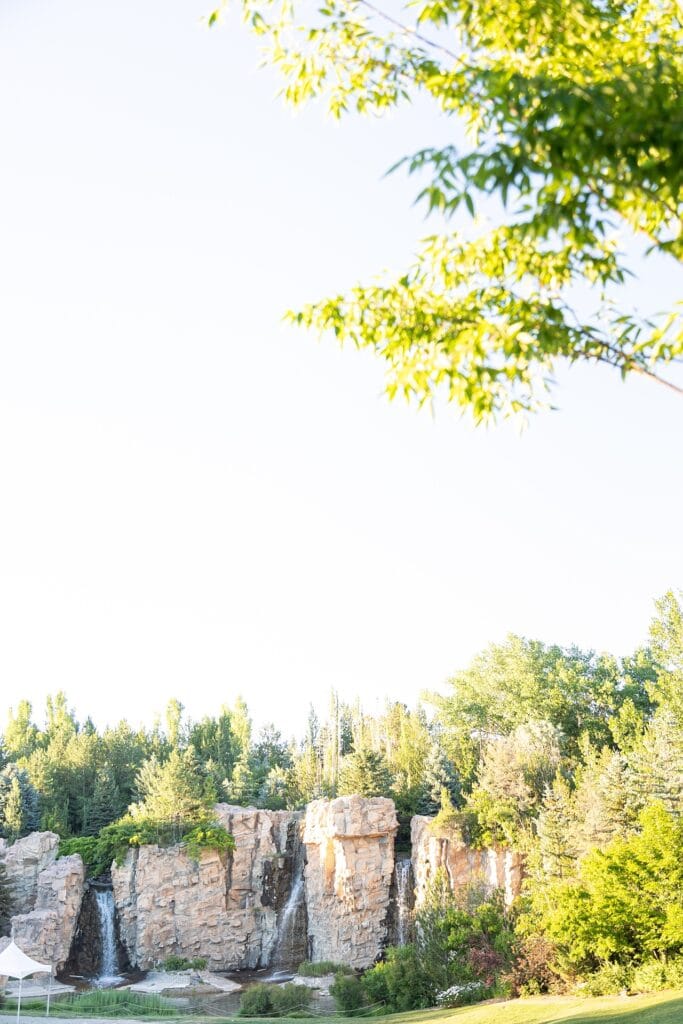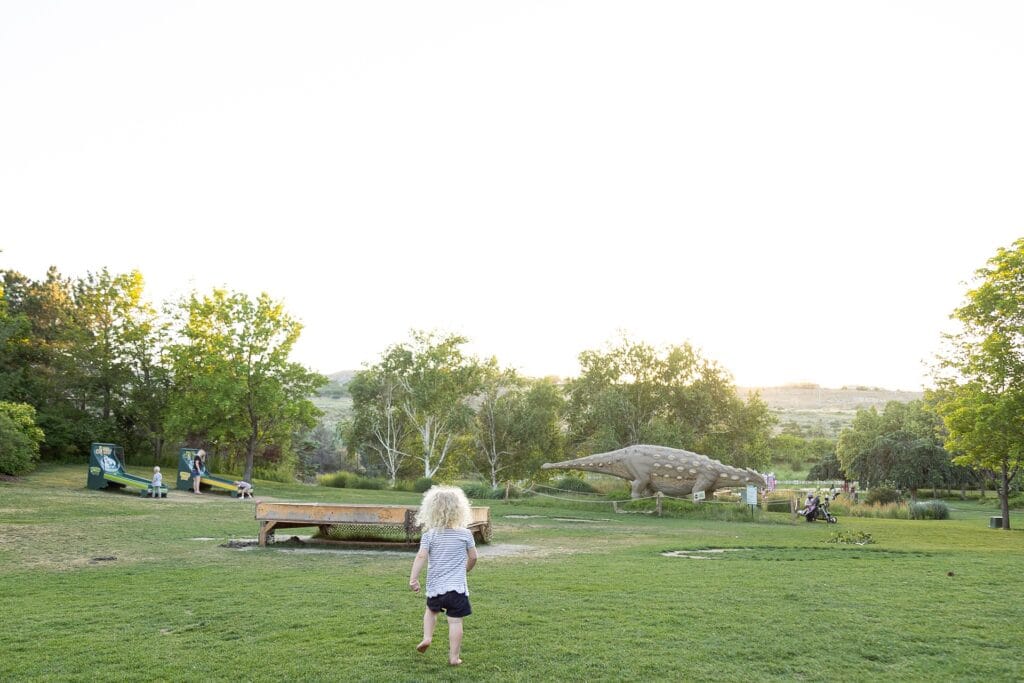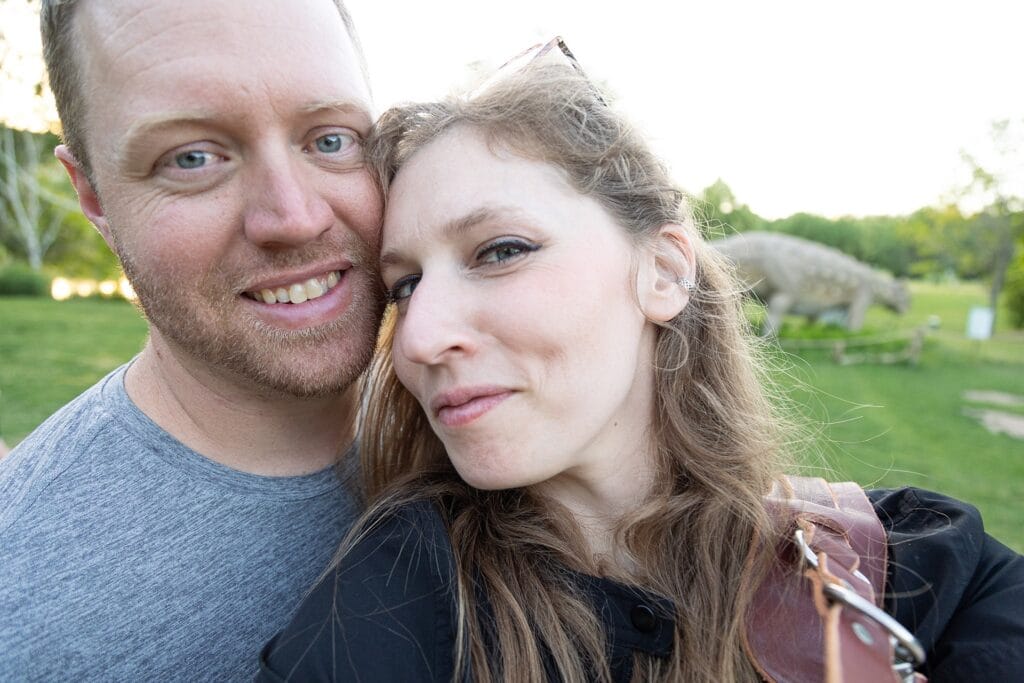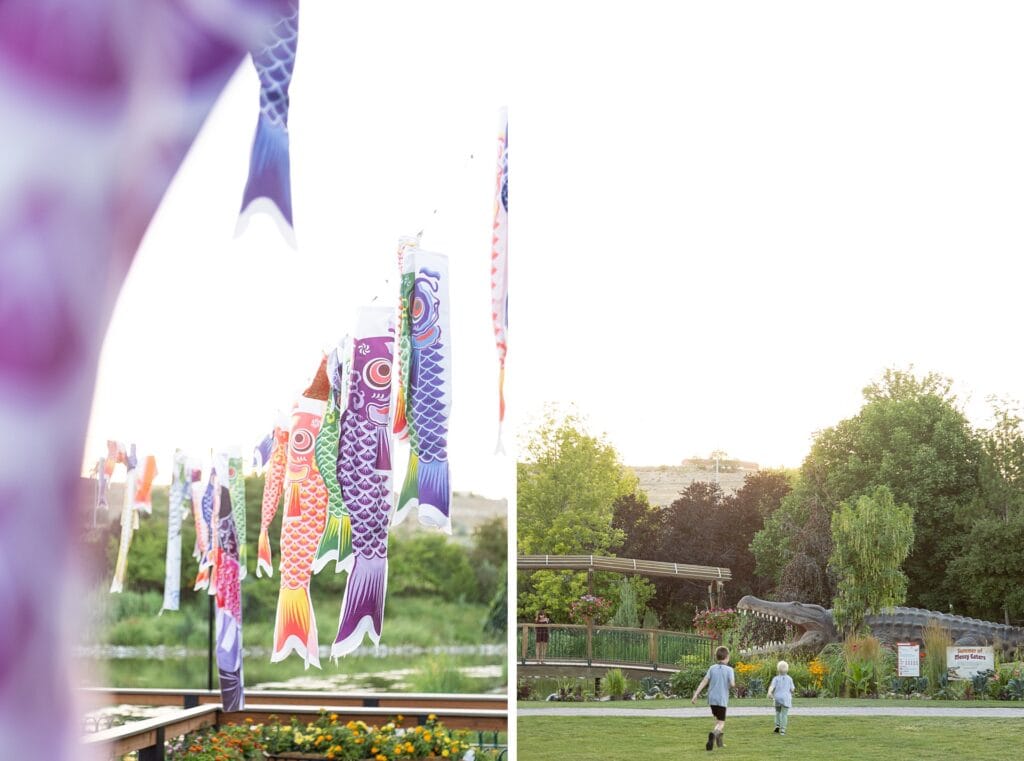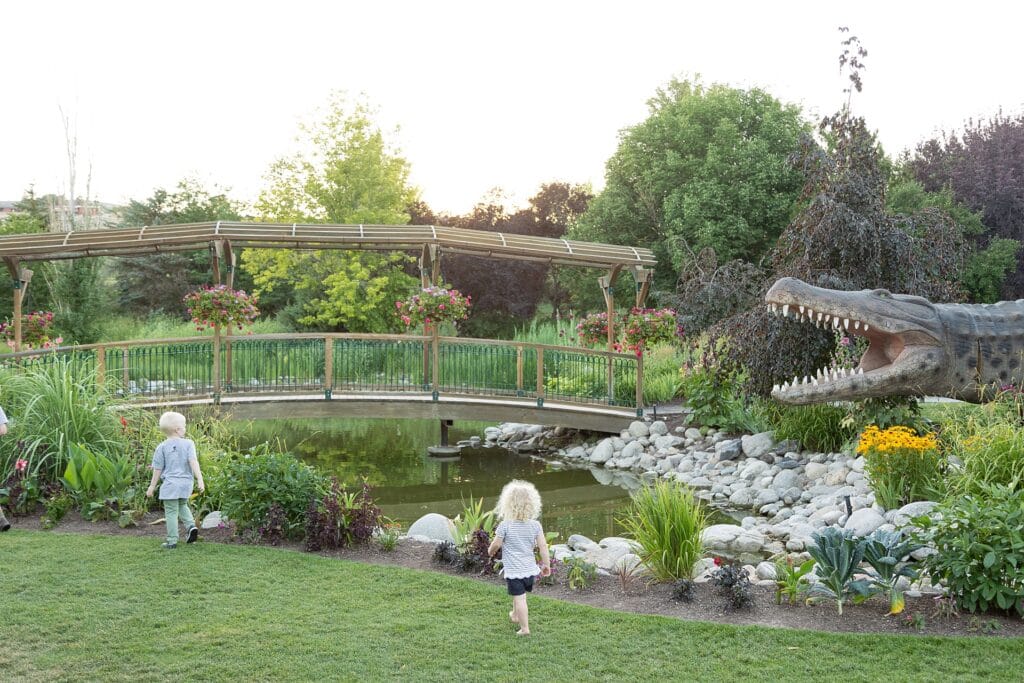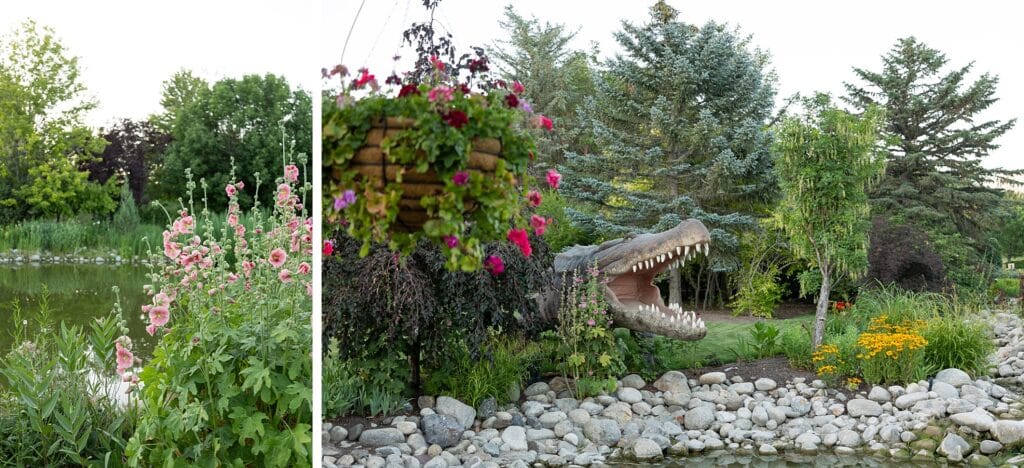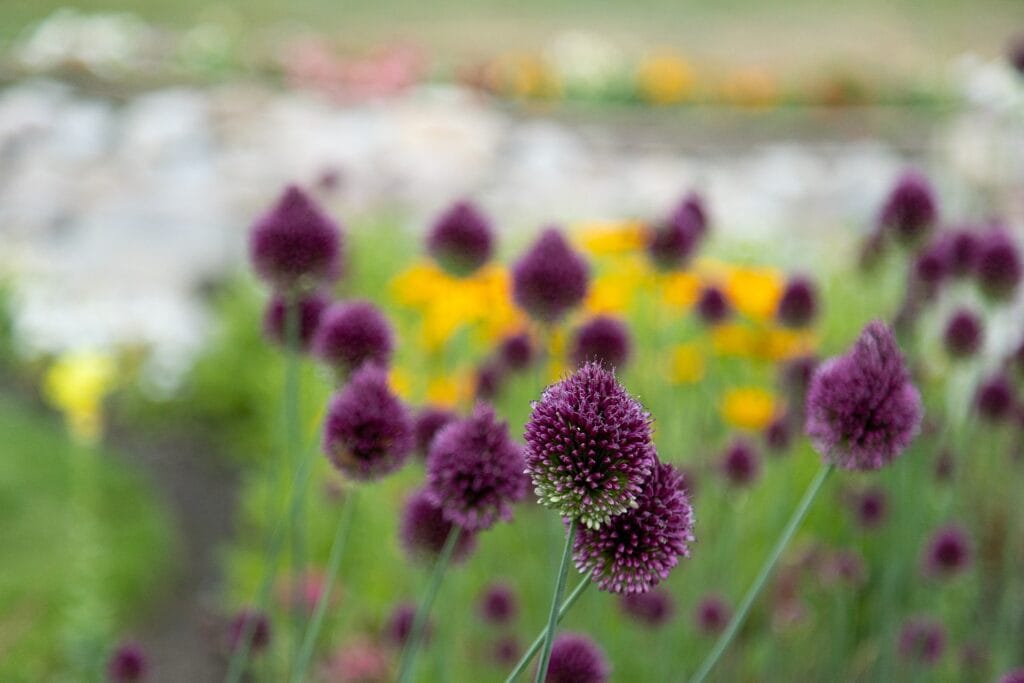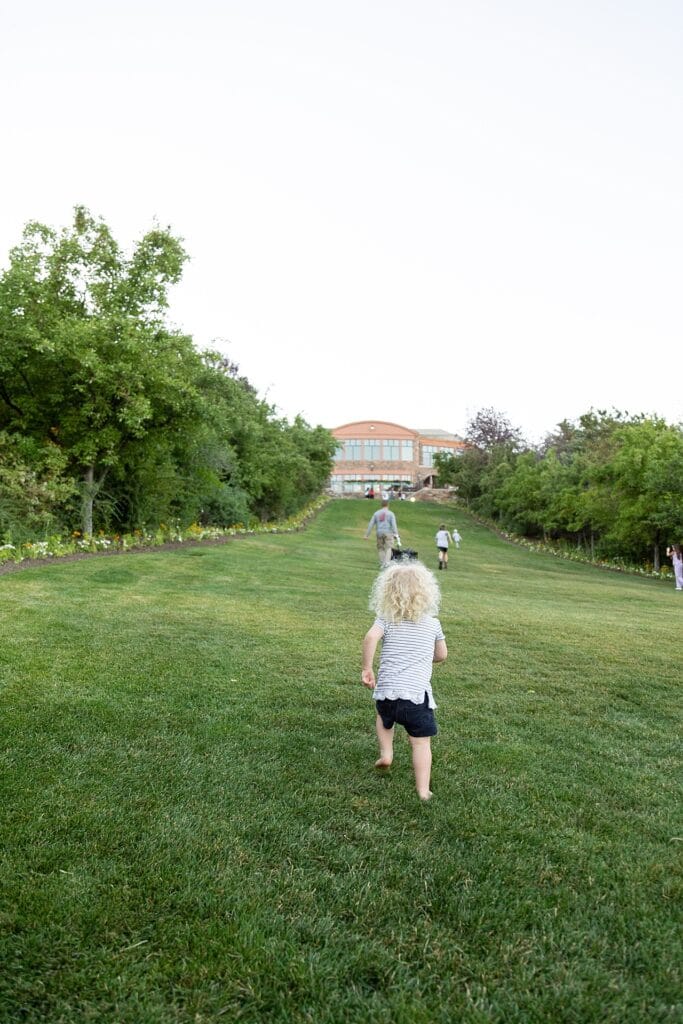 the phases of a self-timed photo

After a visit to Salt Lake Roasting Co. (our favorite coffee spot in SLC), we visited This Is the Place. It is a fully-interactive museum that gets its name from the founding of Salt Lake, in which Brigham Young supposedly looked at the valley and declared, "This is the place!"
I want to come back and spend a full day here. I wasn't entirely sure what all it entailed–the website didn't give me the full picture. Essentially they have recreated–although some aspects are original–Salt Lake City in its early settlement days, complete with in-costume characters that will answer questions and lead activities. The kids got to ride ponies, watch real blacksmiths at work (and you can purchase items they make), ride a train around the entire town with a guide, pan for gold. I wished I had understood more about what we were getting into, I would have been more prepared so we could have seen more things like the bakeshop, clay artists, and school house–to name a few.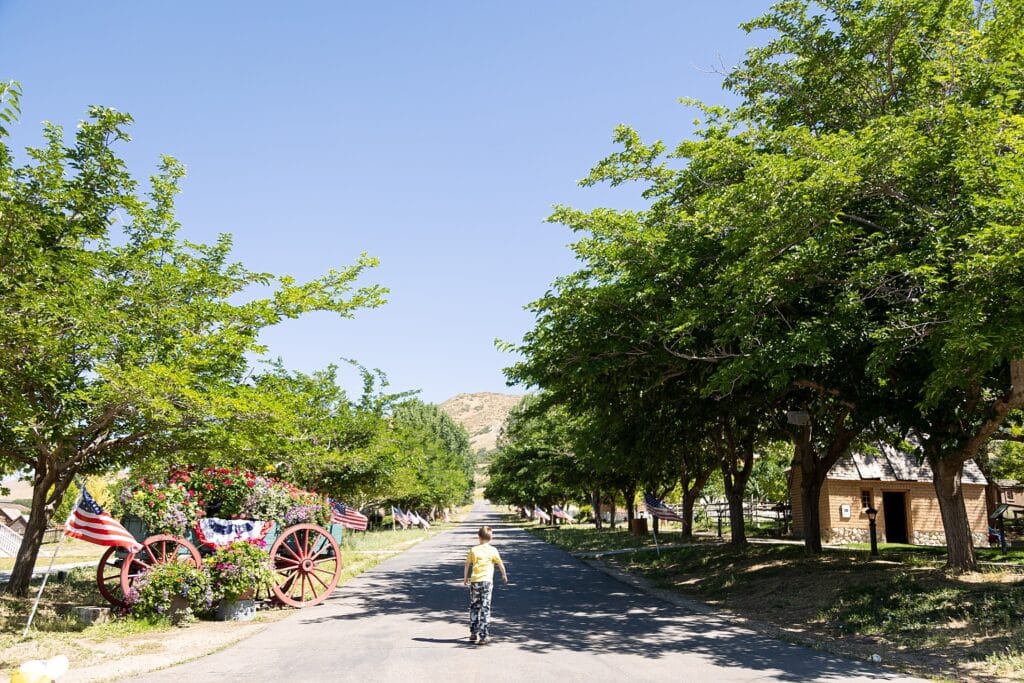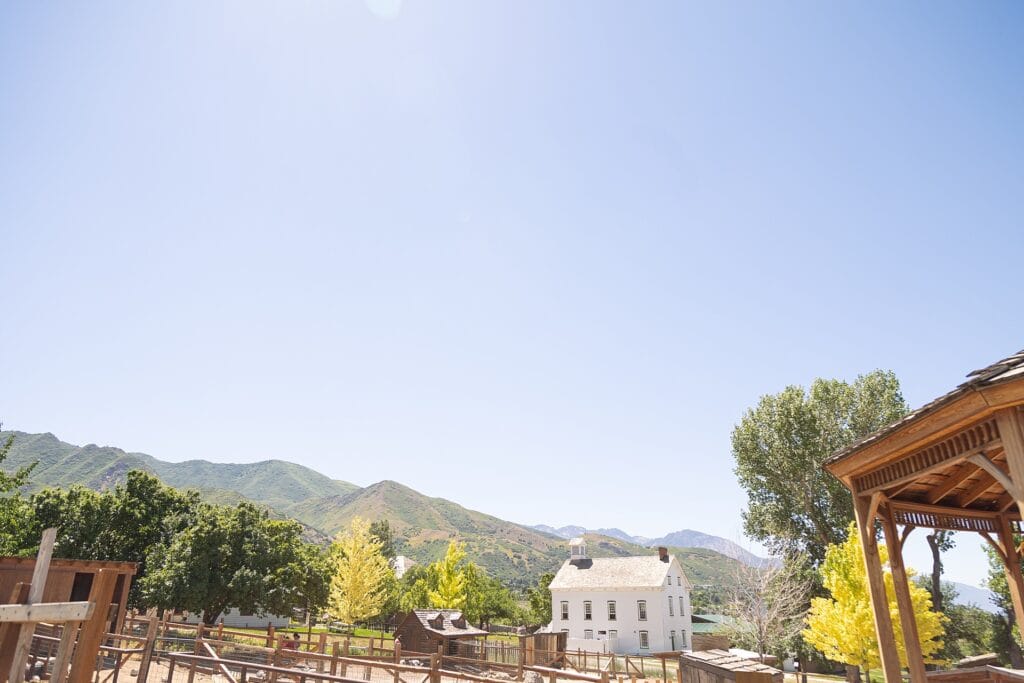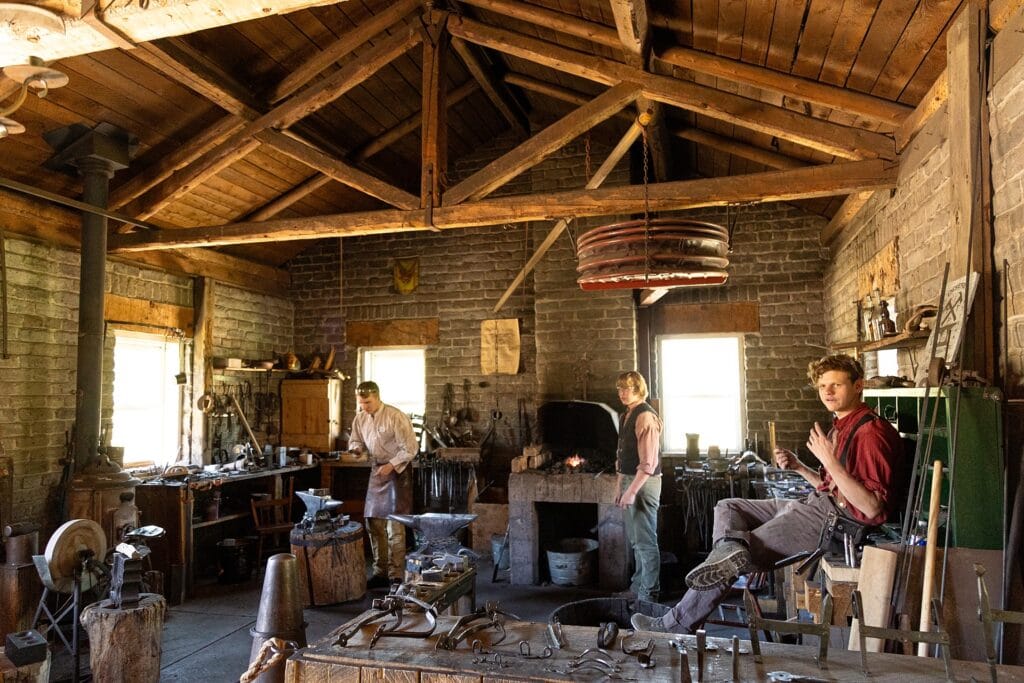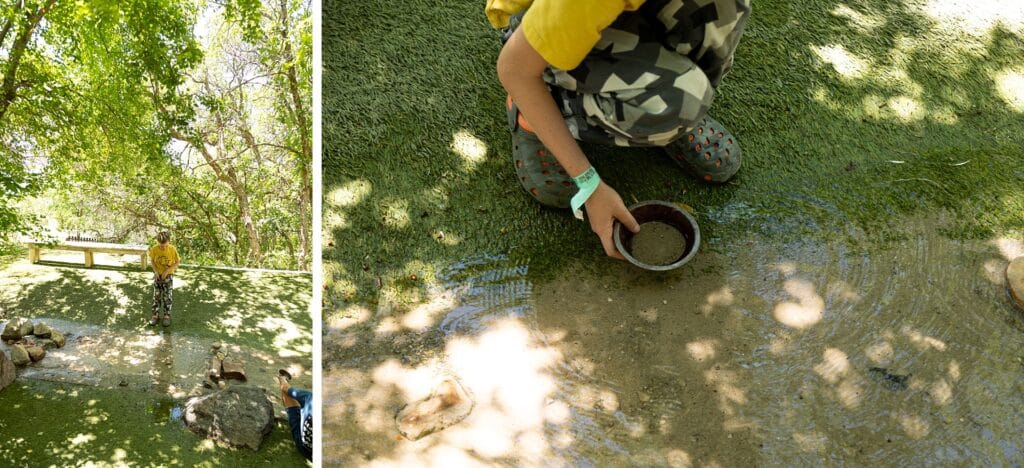 Three kids, rolling down a hill.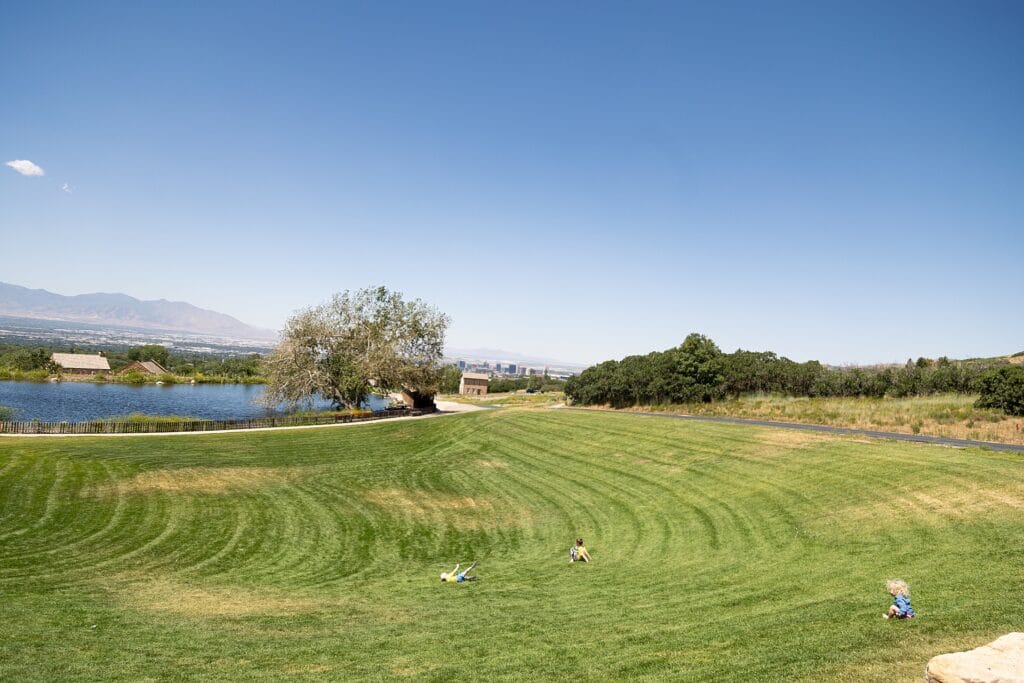 We wrapped up the day at the Museum of Natural Curiosity (it's right next to Ashton Gardens). I have next to no photos here because it largely comprises of a three-story rainforest inspired jungle gym that our kids quickly vanished in and had an amazing time.
Before heading to the airport, we made another visit to Salt Lake Roasting Co. and then took the kids to the zoo. It was a brief visit and I did not do a great job documenting. But the kids had fun watching a dog agility show, seeing polar bears, and playing in the splash pad (not Little Miss though, she fell asleep right after I got her in her swimsuit).