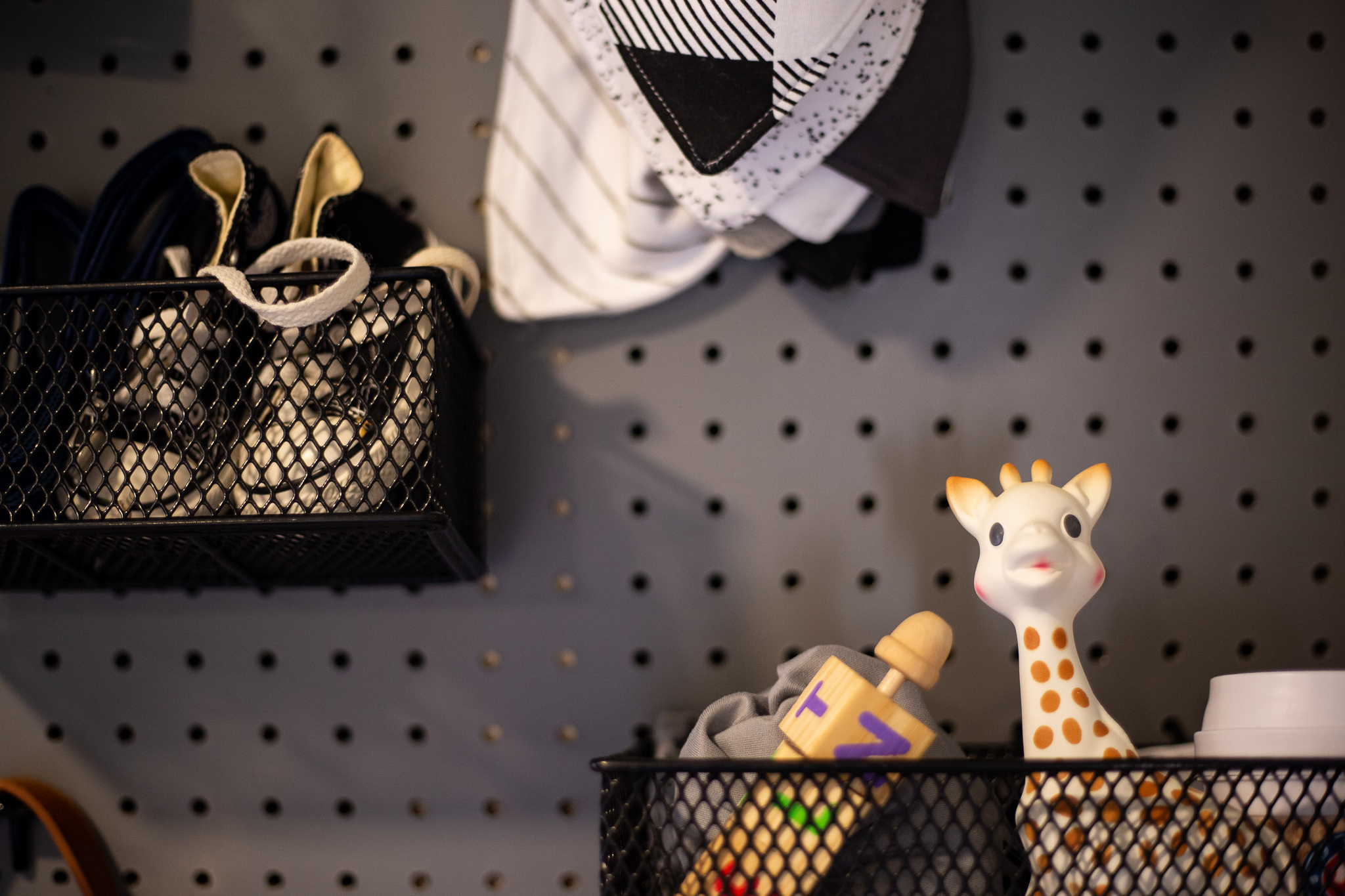 We're at the point now that it could be days, not weeks, before our second little velociraptor makes his appearance. And since I'm officially done with sessions until my maternity leave ends, kiddo can come as soon as he wants in my opinion. I feel like I've been pregnant forever and am ready to be out of the preparation stage.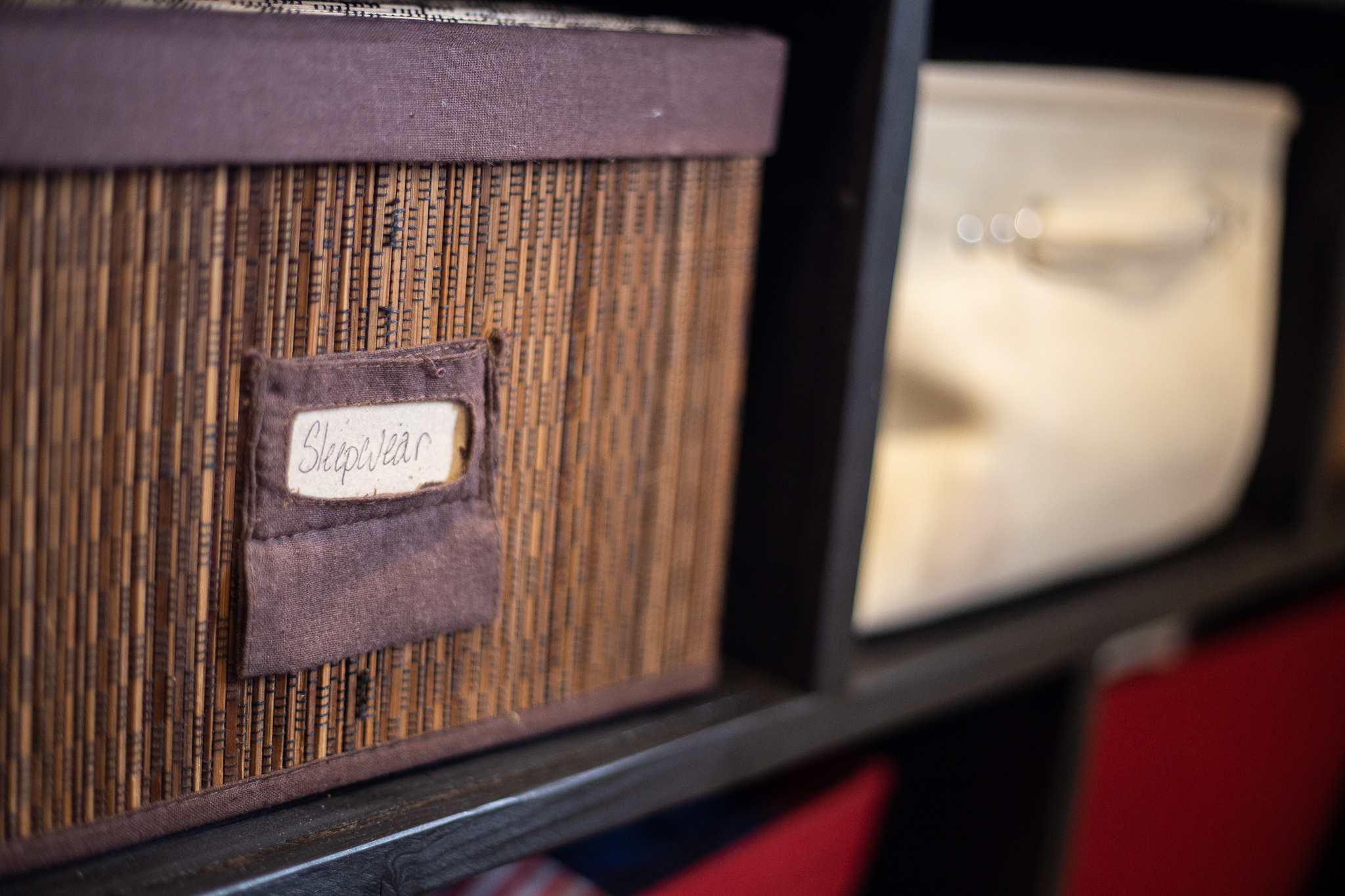 And prepared we are. Since we live in a small house (I used to say tiny but since that's a "thing" now, it's just small), I wanted baby items to be as functional and efficient as possible. So Colton and my dad spent a weekend busting out a table changing table that won't require me bending over (my back is eternally grateful) and can operate as a bookshelf once kiddo no longer needs that particular service.

Then on a whim, we decided to add that one of those random projects you see on Pinterest that just might actually work with little effort, a pegboard! In favor of speed we nixed adding a frame but painted it (grey of course) to dress it up a bit. I love that it adds some extra organization plus doubles as decor. As a bonus, I have items like his hats and bow ties on display so I'll remember to have him wear them more.

I love the functionality and the aesthetics of this set-up. I'll be honest that a part of me wants to grab new baskets for the shelves so I can keep it all beautifully monochromatic like the pegboard, however, all of these baskets I had around the house so being budget-savvy won out over being Pinterest-worthy.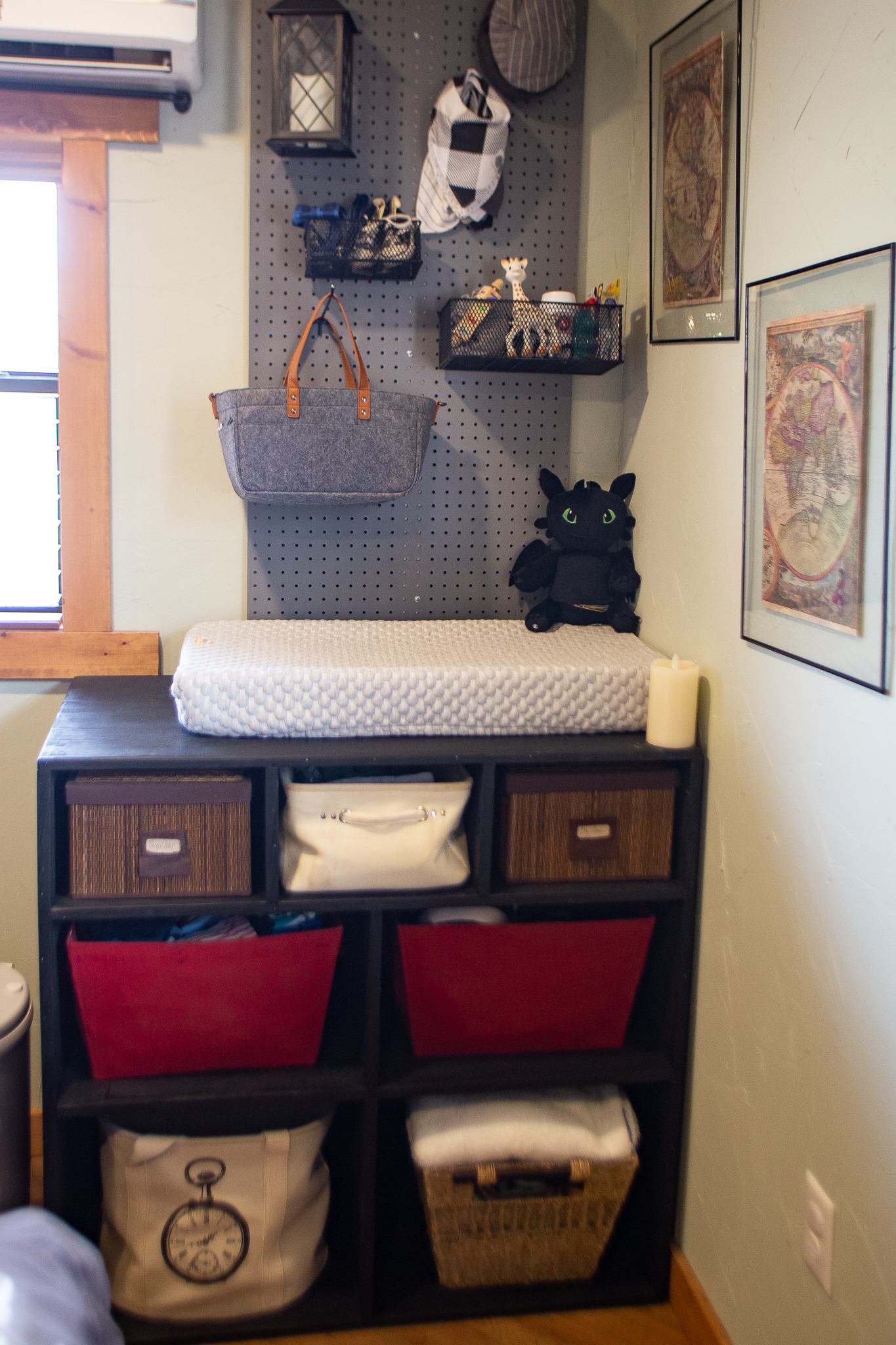 A few fun and one practical piece:
A plush Toothless with a book attached to his belly; my sister found it and it'll be in EPIC's monthly photos just like Ames had Simba in his.
The Atlases were already up in our room for decor; we took those out of some old Reader's Digest books and jazzed them up with some floating frames from Hobby Lobby
Peeking in the corner is our Ubi diaper pail, which is supposed to be amazing at containing order and doesn't require special bags (oh the things you have to think about when having a baby)–if it works I'll add it to my list of go-to baby items.