Hello Dearies,
Like many, our plans this year were swept away. When Colton admitted defeat when it came to the surprise party he had been planning for months, he shared the details with me of what would have been. A party with friends at a coffee shop, a big shebang to celebrate my entering a third decade. With the surprise element removed, as I asked if I could make a list of things I wanted–mimosas, a Milk Bar store cake, flowers, quiet in the house, and no one touching me. I cheekily added later if it would look bad if I escaped to an AirBnb for the weekend, alone (the things introverts dream up).
In case you're wondering, no, there was no silence in the house.
Colton still had a surprise or two–decorations, Ames picked out balloons, and a tutu and top hat. Colton says I don't get crowns, I get top hats. Works for me.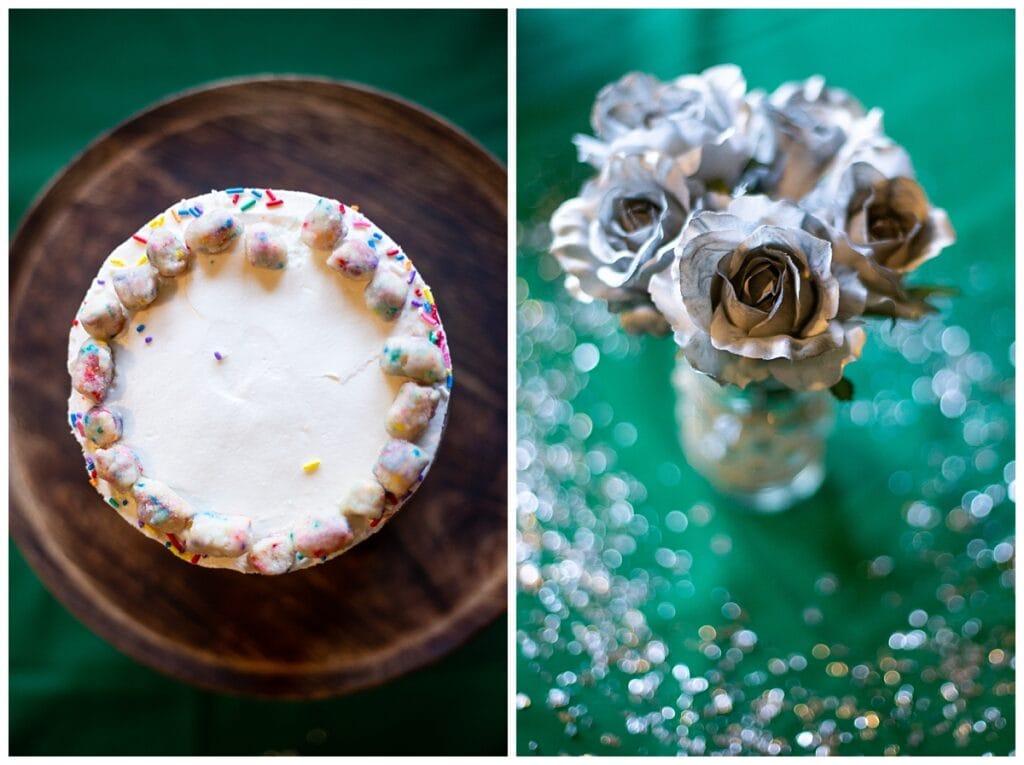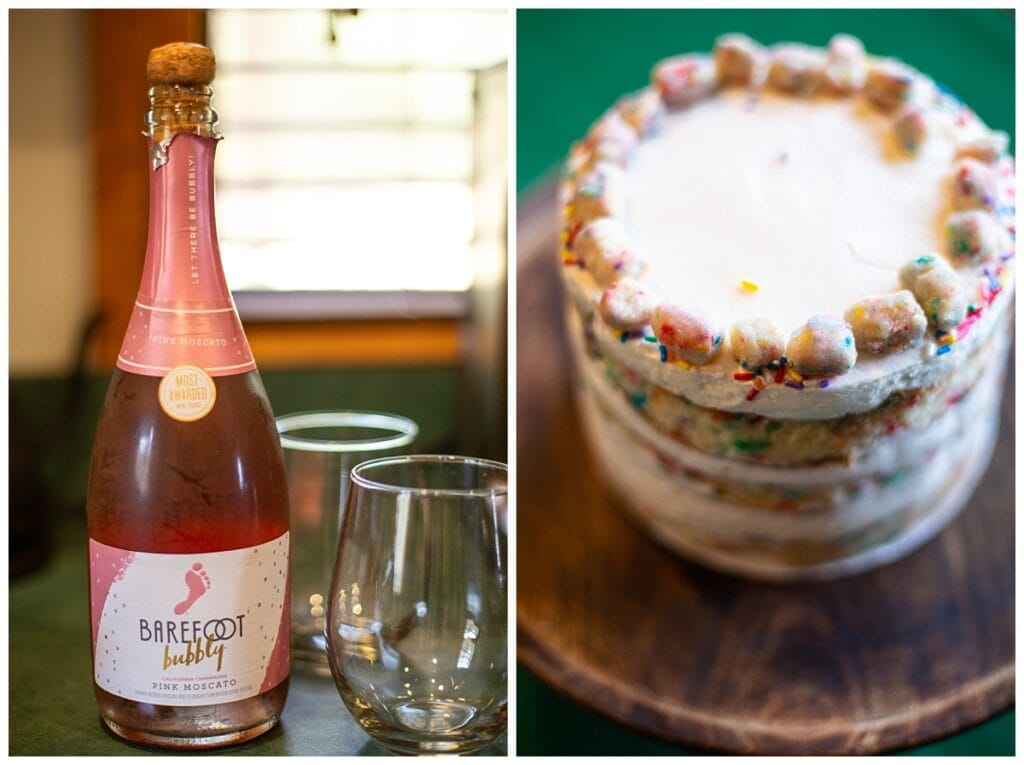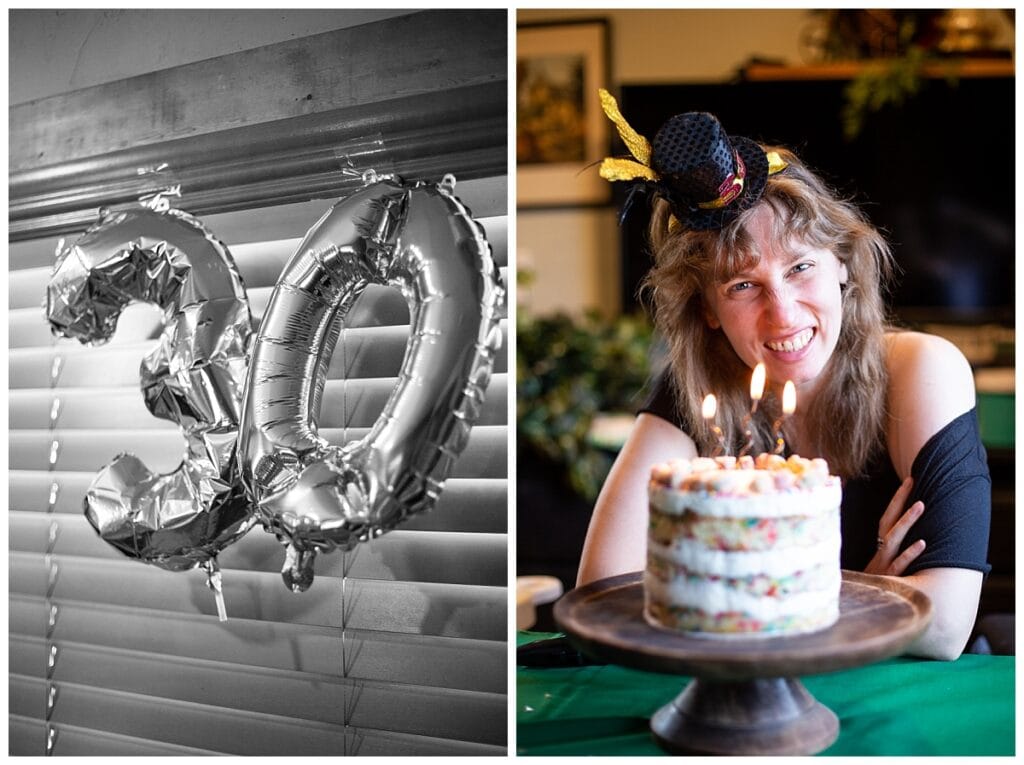 Now, when Colton came out with the tutu, I said we have to do pictures because I already had the set up for a cake smash–tutu, bubbly, cute cake. But as the day went on, I thought eh, maybe we won't do pictures, that'll just be a lot of work, and have to run the kids, etc. etc. Because, I've realized, I have a hard time making a big deal about myself–if it's for someone else, full-on, let's do it. I like the idea of making big deals out of birthdays but I didn't grow up that way so it's hard to overcome for myself, I need someone else to do it (this conflicts with the fact I can't handle direct compliments and don't like being the center of attention so…).
But my sister saw my get up and said, "you're a photographer, you look like that, you have to take pictures." So we did.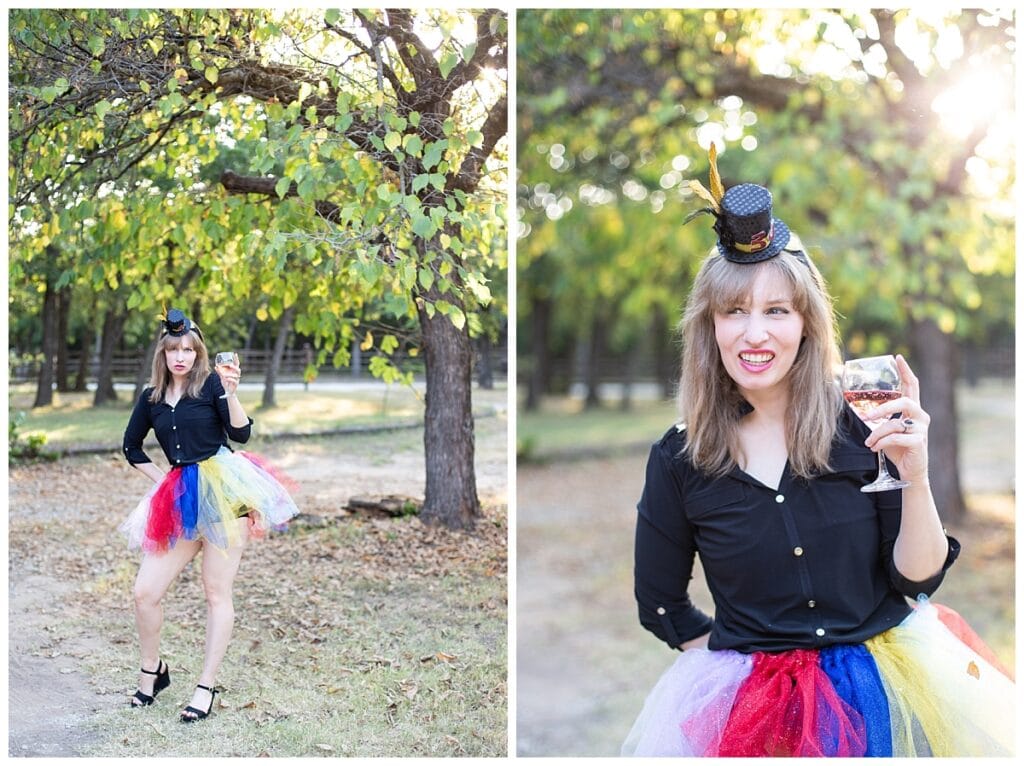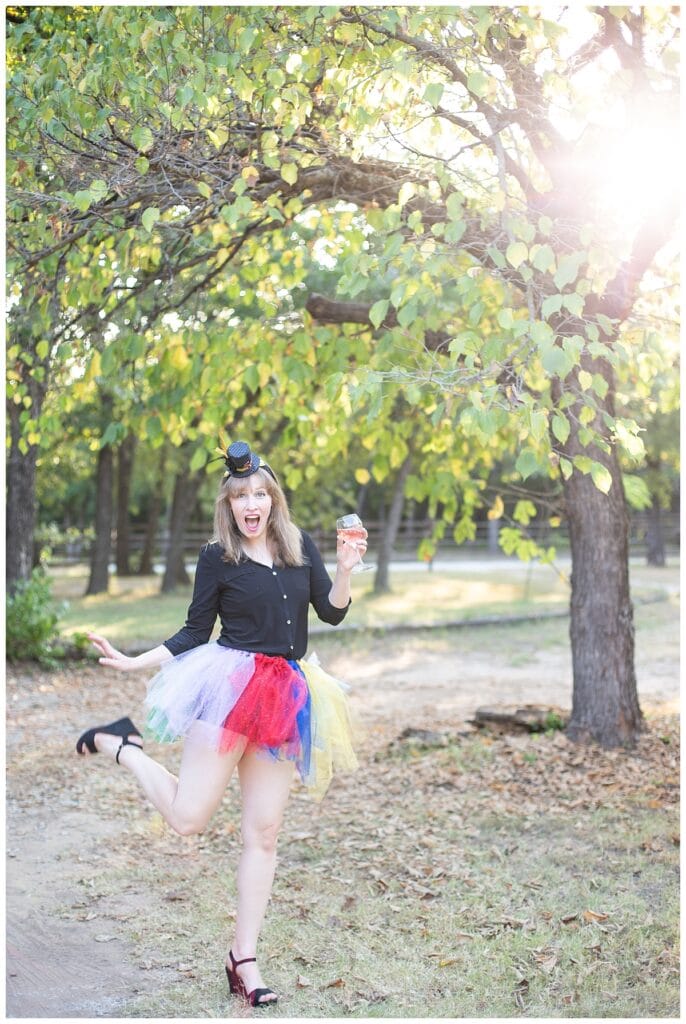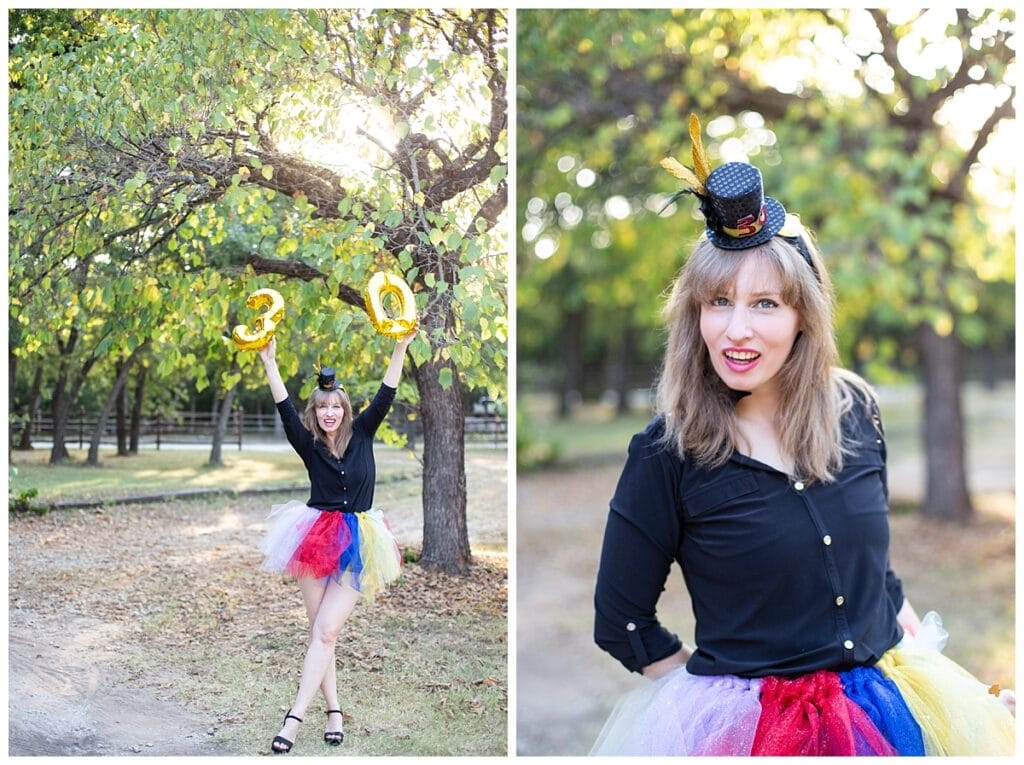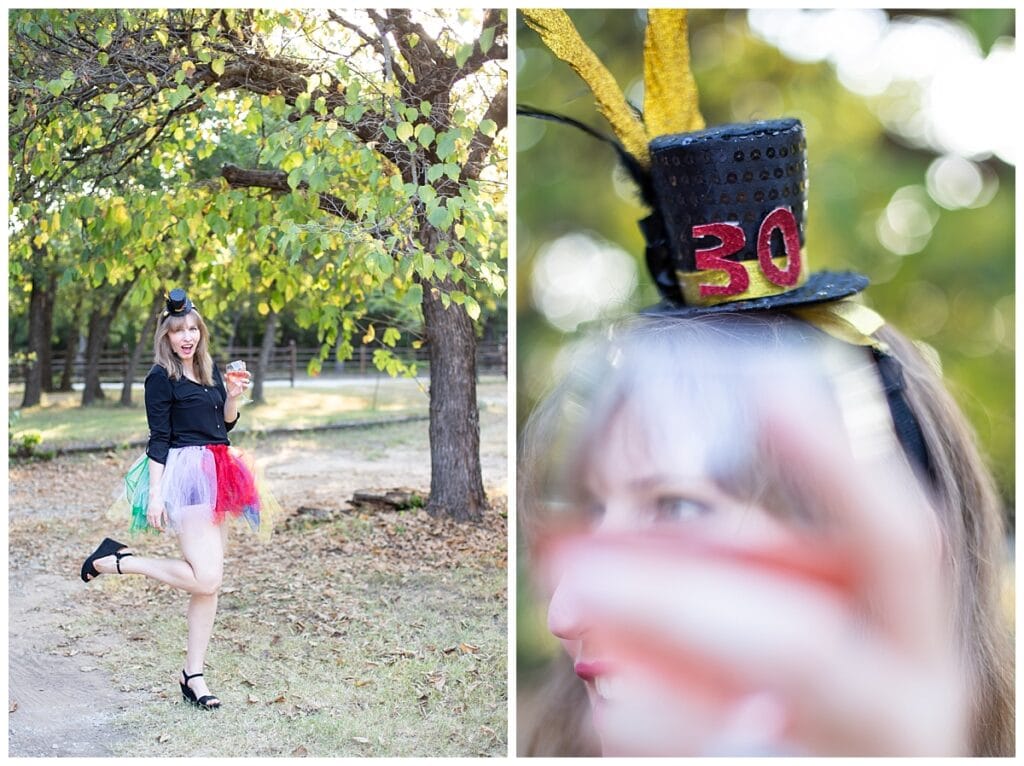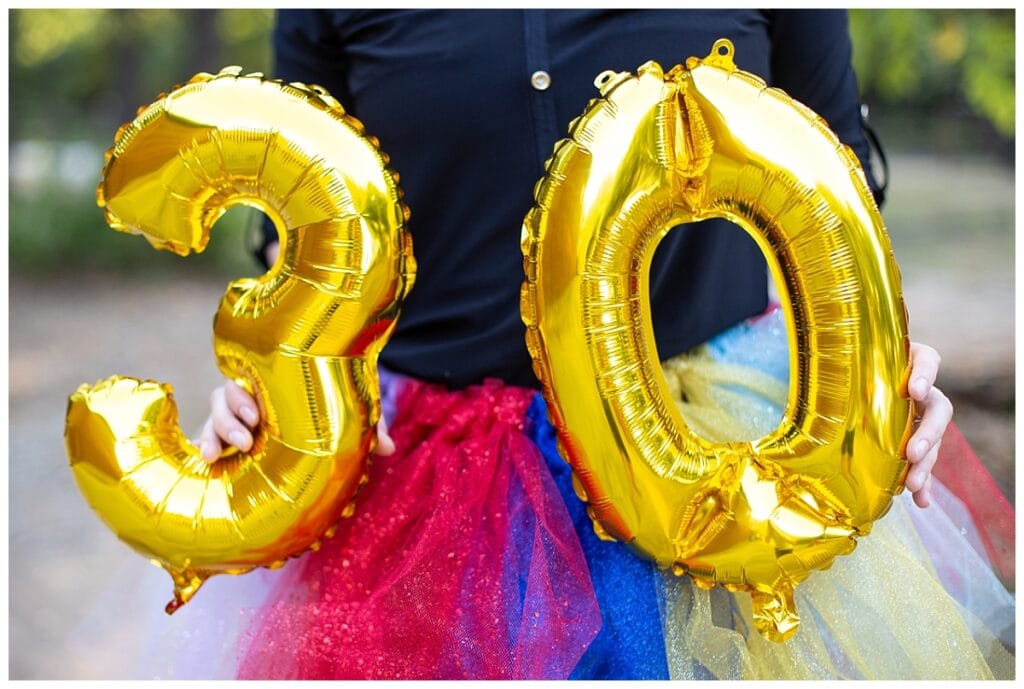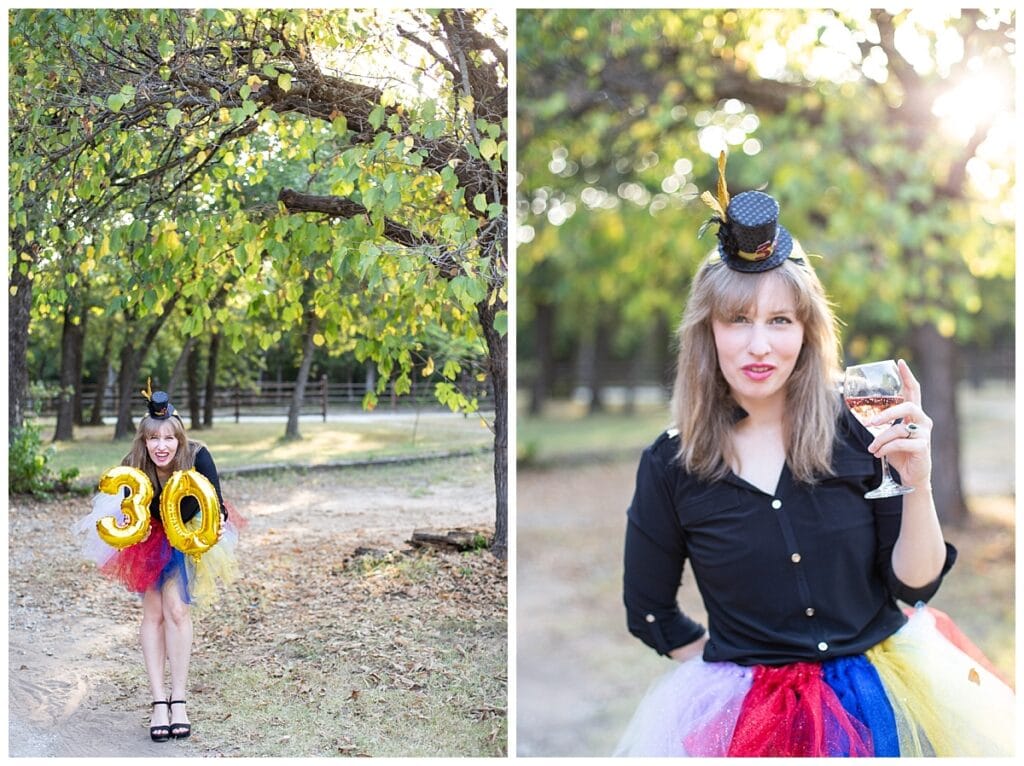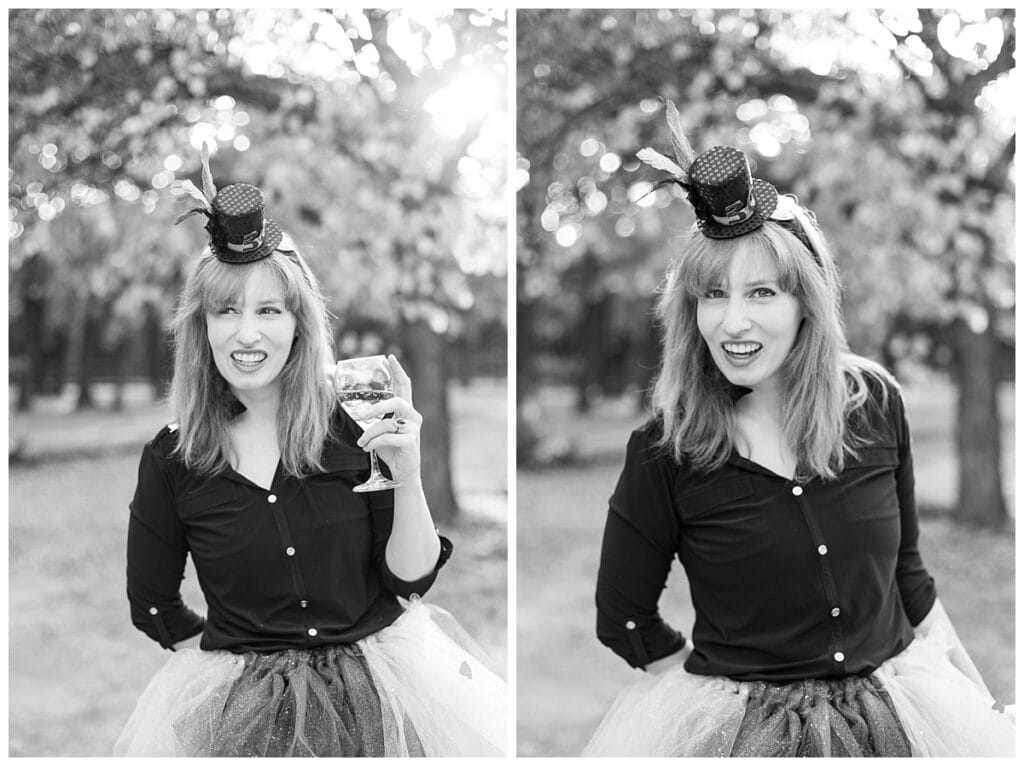 Other observations now that I am an adultier adult:
I don't get hangry, I get tangry–my pleasantness at home takes a major nosedive when I haven't been getting enough rest, shocking how I discovered that after having a second kid right?
Secondly, I only like the idea of being a wine drinker, not the actuality. I like learning about the different types, and I'll never move passed picking a bottle because it has a cool label, but I barely managed to finish one mimosa because halfway through I was just ready for a nap. Oh well, I've always said if I'm going to consume copious counts of calories, I'd rather it be in my coffee of chocolate.
Lastly, turning thirty doesn't feel like a big deal. I'm not being secretive of my age like I did in grad school because I had just turned 20 and all of my students were at least one year old, if not two or three. No one finds out my age anymore and makes a shocked face or demands to see my driver's license, so it just doesn't seem that big of a deal.
Plus it's really just the sixth anniversary of my turning 24.
Always,
Rebekah