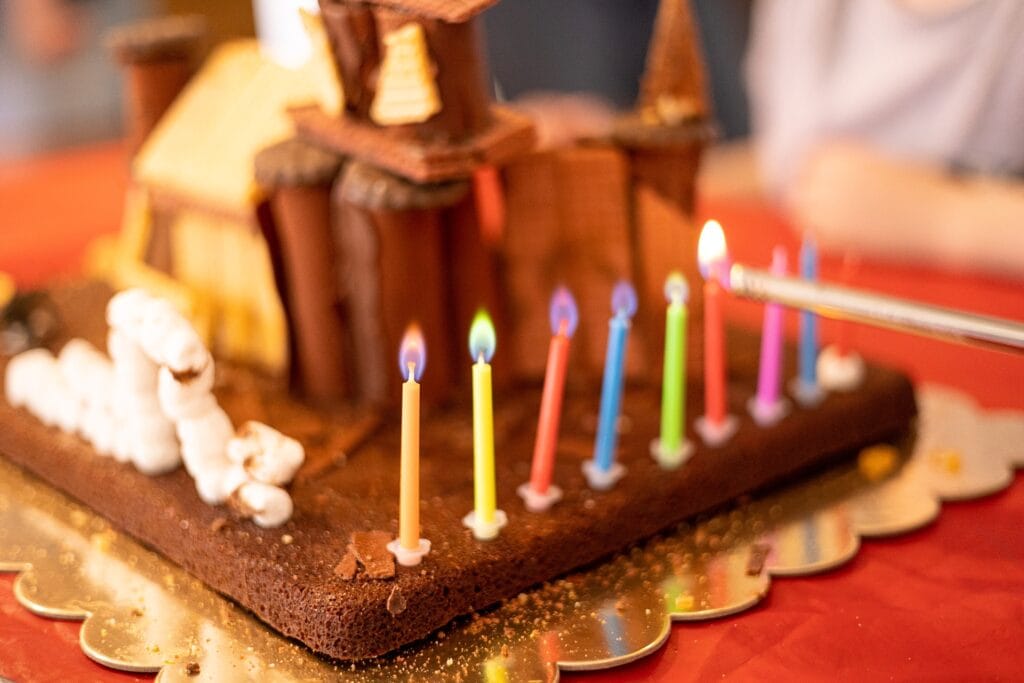 Another year, another joint birthday for the boys. We'll see how long they're cool with this, or if one year they decide they want to do their own thing. 
On their actual birthdays, we pack up the family and get donuts for breakfast. We had planned to take the kids to Cici's for dinner as a surprise (we could tell Ames was itching to do something special on his birthday) but then the tornado warnings hit, sirens wailed, and Cici's didn't get power back that night, so we saved all the special festivities for the party.
Now, with moving and renovating, I wanted to keep the party as simple as possible. Ames would have invited anyone he crossed paths with, but we kept it just my family and some dear college friends and their kids–the boys have been forced to be friends since they were newborns, so at this point they're basically family.
We start asking the boys a few months before their birthday what kind of cake they would like–my mom handles the cakes so that's one less thing for me! Rowan stayed consistent with asking for a Sonic cake, with one late addition: he wanted to his cake to have dye in it, because that would mean Ames couldn't have it. Ok kid, a wee bit petty. Ames's kept changing because…
We got the kids into The Wingfeather Saga. The book series has recently been turned into an animated series by Angel Studios (the same people behind Chosen). We love it, every time a new episode drops we make a big deal about it–hot cocoa, popcorn, and DON'T YOU DARE WATCH THE NEW EPISODE WITHOUT THE WHOLE FAMILY kind of a big deal.
So Ames asks for an Ankyljelly Manor cake (I'm probably spelling that wrong, but I'm writing this at a coffee shop and can't check the books). What does this look like? Kinda like an old victorian house that's falling apart. Oh, he also wanted horn hound figurines. Do they sell horn hound toys? Nope. 
So I screenshot a clip from the movie to give my mom a photo reference, and tell her that if it falls apart, that still fits. And I have the bright idea to search for "hellhound toy" on Amazon. Good enough!
Now I also got the boys "beware toothy cow" shirts, which I surprised them on party day. My dad would be proud to know they were not excited about receiving clothes. Between the cake and the shirts, my simple party plans turned into a full-on theme.
Well as full-on as I could get while painting most of my house, and working with a theme that has no more than 5 Pinterest pins for inspirations. So here's what we did (and what we had planned to do!)
-I ordered a pin the tail on the cow poster; added some scars, fangs, and white eyes for some "pin the tail on the toothy cow"
-Ames really wanted themed food, specifically some blueberry gooey balls, but with the house and party I was pretty close to capacity. So we had chips, AKA dragon scales, and fruit (for Zuzab). Haven't come up with a Skree appropriate name for pizza. In addition, we had some humus, naan, veggies, and lemonade.
-we planned to make a treasure map to lead kids around the yard (this could be for the Jewels of Anneara but ours was for the Florid Sword's weapon cache), but this didn't happen with all the house stuff, so I hid foam swords around the yard and let kids go hunting.
If I had more time, I probably would have opted for some themed birthday posters or banners, but working with limited time and details (having only watched the show at this point, I didn't have a ton to go off of creatively).
This blog post is pretty light on the curated, pretty, Pinterest worthy detail photos–I didn't even take a photo of the food before it had been attacked. But that doesn't matter, because the kids had a blast, people were fed, and now when someone else is trying to host a Wingfeather Saga party, my blog will bop up with some inspiration for them.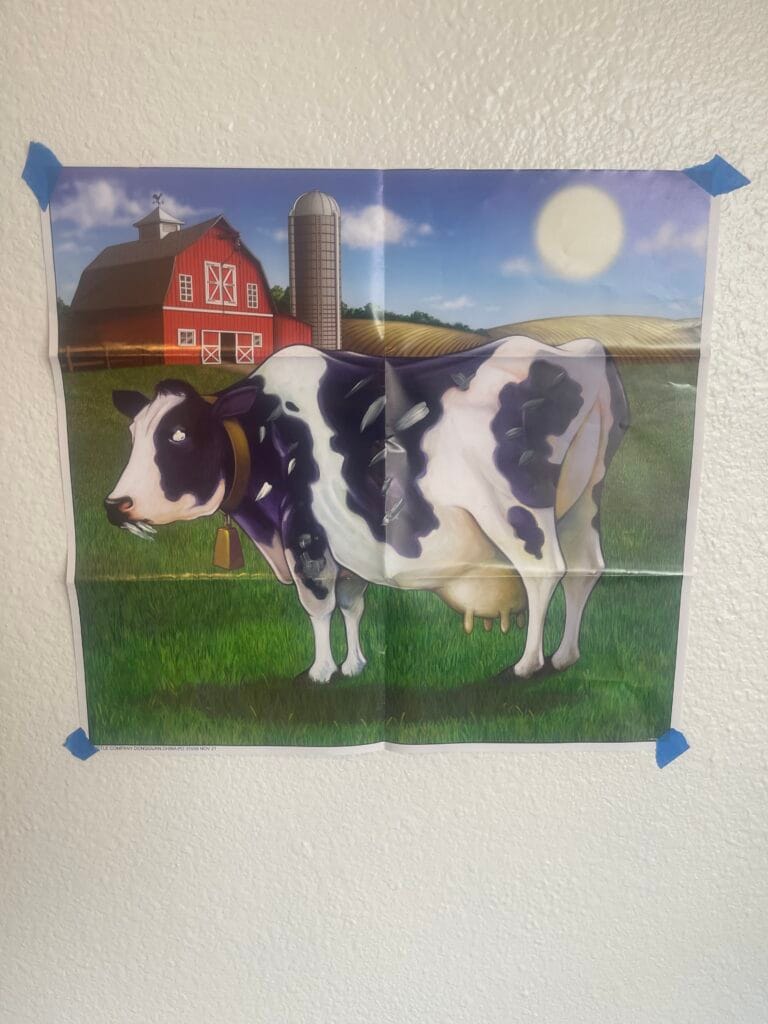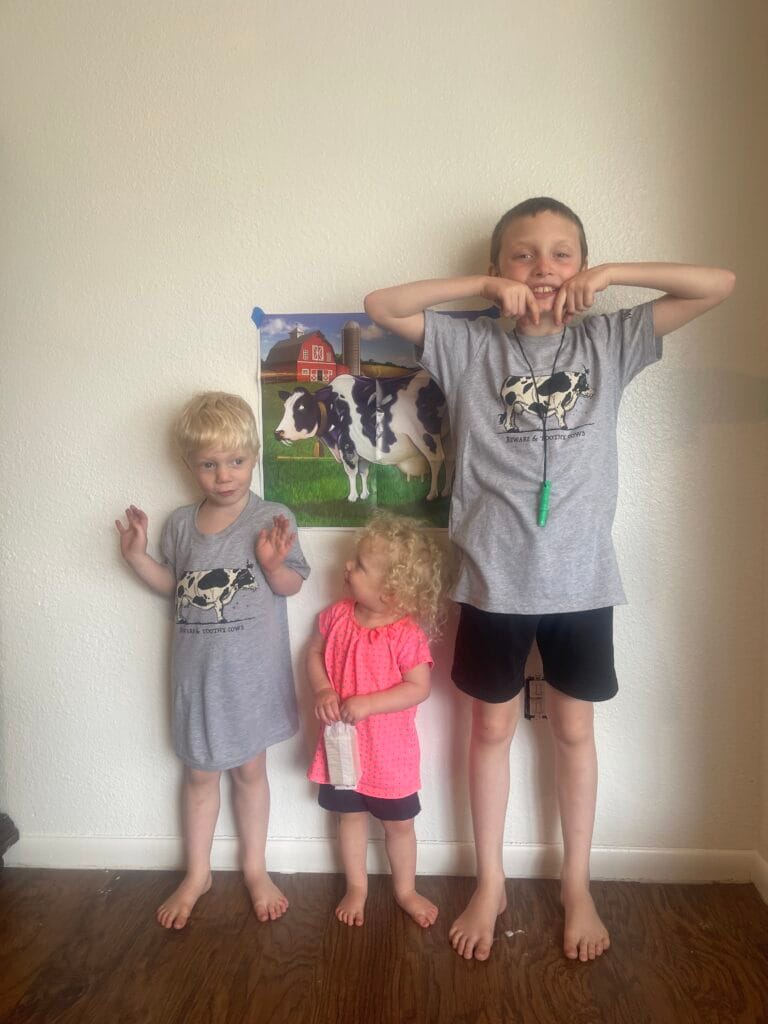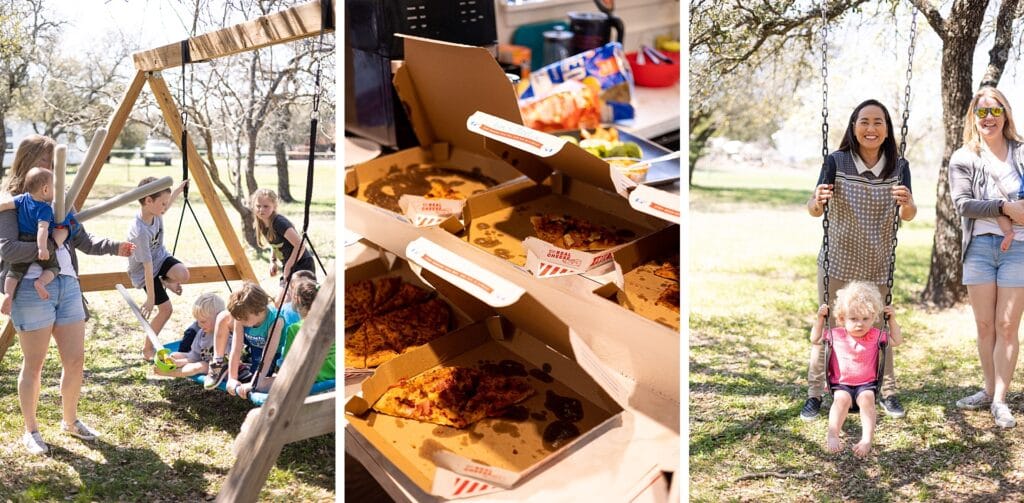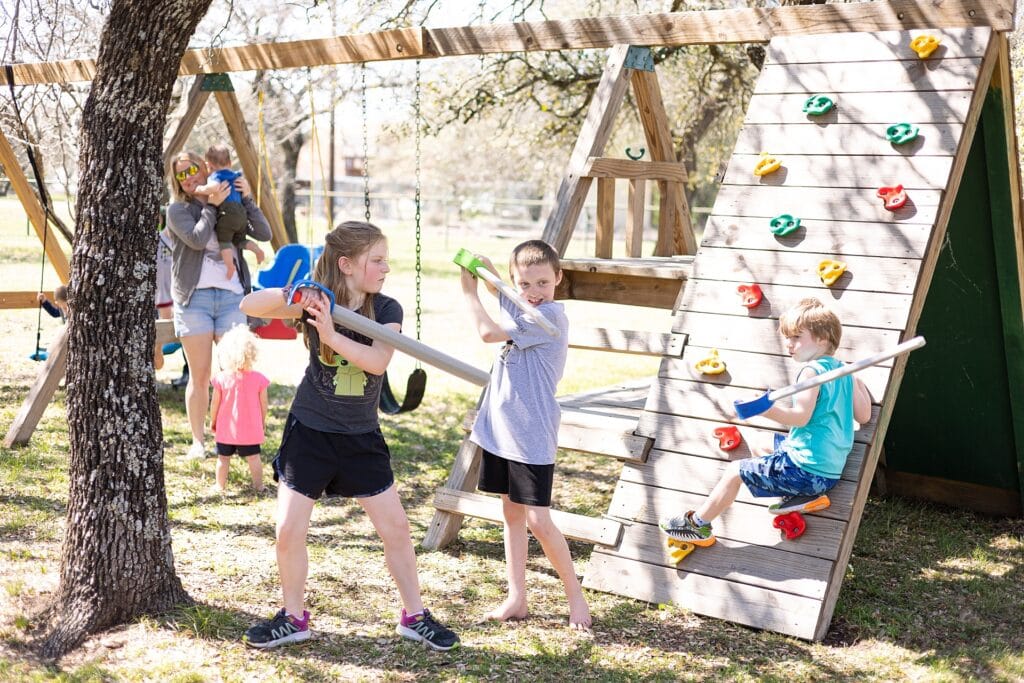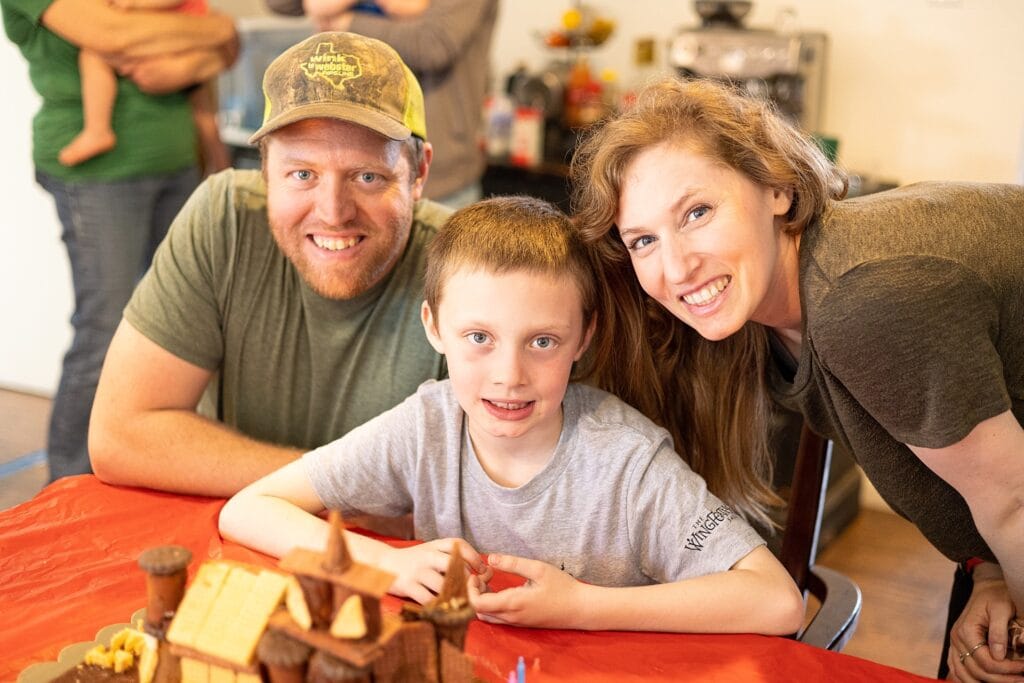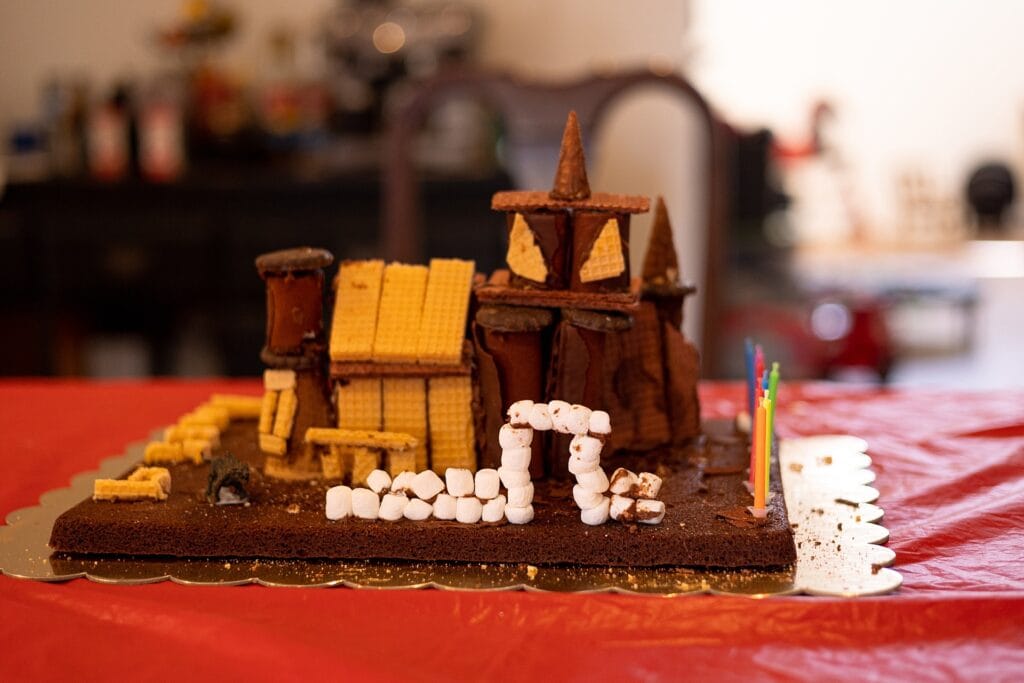 blurry photos are in now right?