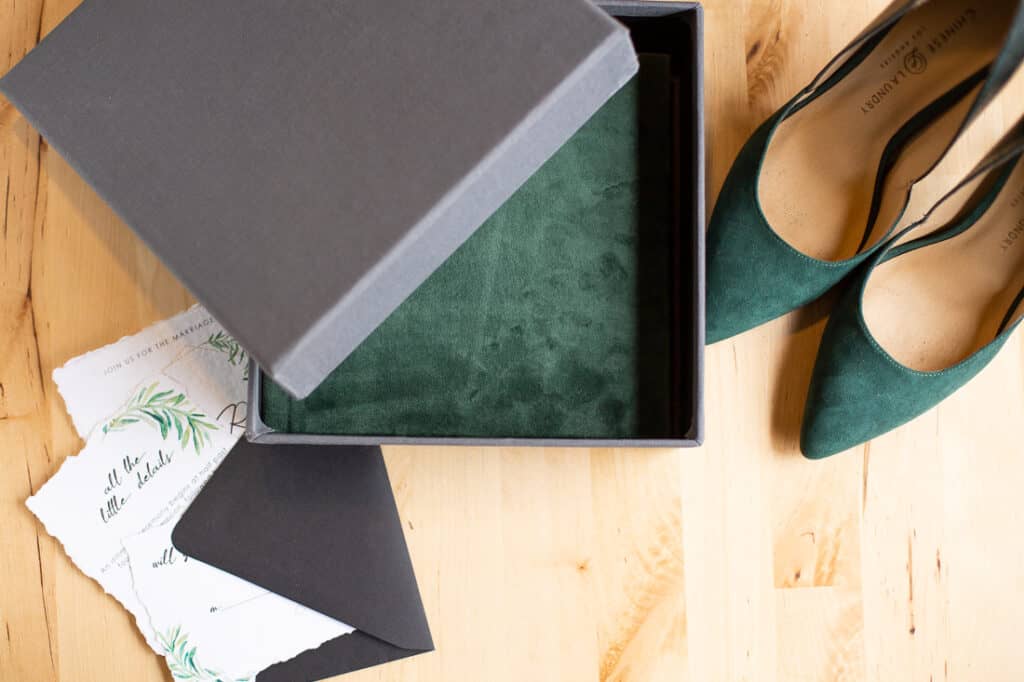 Hello Dearies!
I'm pleased to share that we are now offering albums to our clients.
If I'm honest, I've held off on adding albums to our services because they are an investment—both in time and money. But the value they bring was something I could not resist anymore.
You've heard me say it, PRINT YOUR PHOTOS, don't let them live and die on a screen. There is convenience in pulling up images quickly on your phone or laptop, but nothing compares to holding a real photograph in your hands.
So yes, let's print photos, but we only have so much wall space, and selecting a handful of images really limits the ability to tell your story (especially for weddings). That's where albums come in.
Albums allow you to print more of your beautiful images, and share more of your story and experience. For weddings, think of it as your day in a box (technically a book but your albums does come in a beautiful box)–all the little details you worked so hard to make and curate can now be remembered in a beautiful book, what better way to remember your first day as husband and wife and make your family's first heirloom? 
Portrait sessions too! Albums allow you to make beautiful keepsakes from your family photos beyond a large printed portrait, giving you the freedom to print the silly, the not-so-perfect but oh-so-rememberable, alongside the beautiful and "instagram worthy."
You know me, I love a good book, and I totally judge them by their covers because I also decorate with them. Nothing is better than an elegant hardback laying on a table. That's what makes these albums so great. They're well-made, long lasting, and even when you're not admiring the images on the inside, they'll look great sitting on your table or shelf.
I've already warned Colton I plan to go back and have albums made from all of our world travels. I'm going to need more bookshelves.
Always,
Rebekah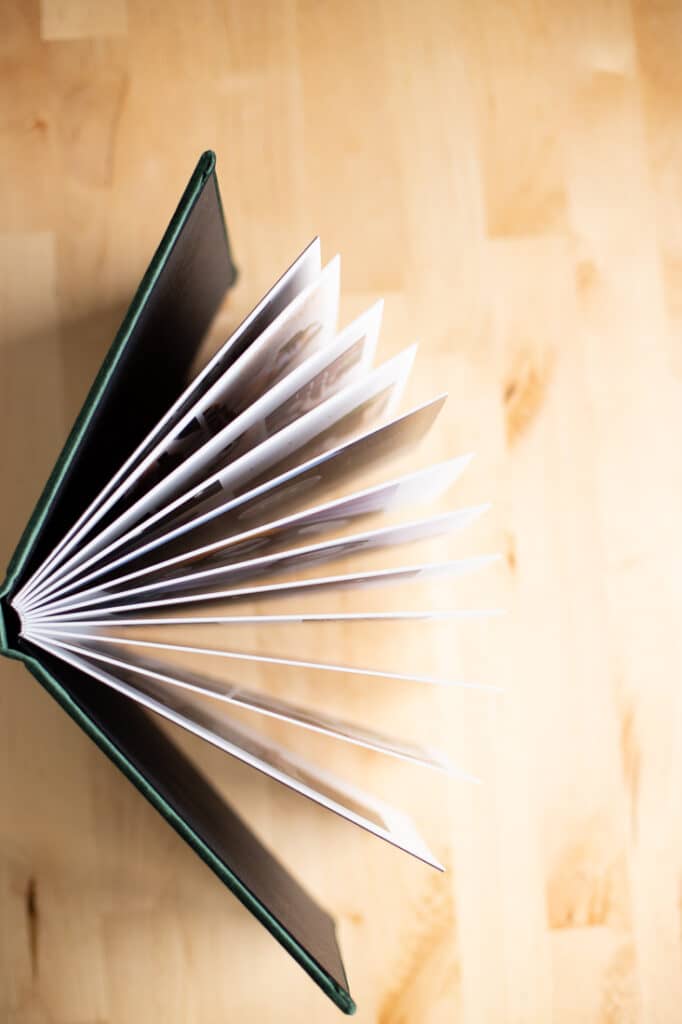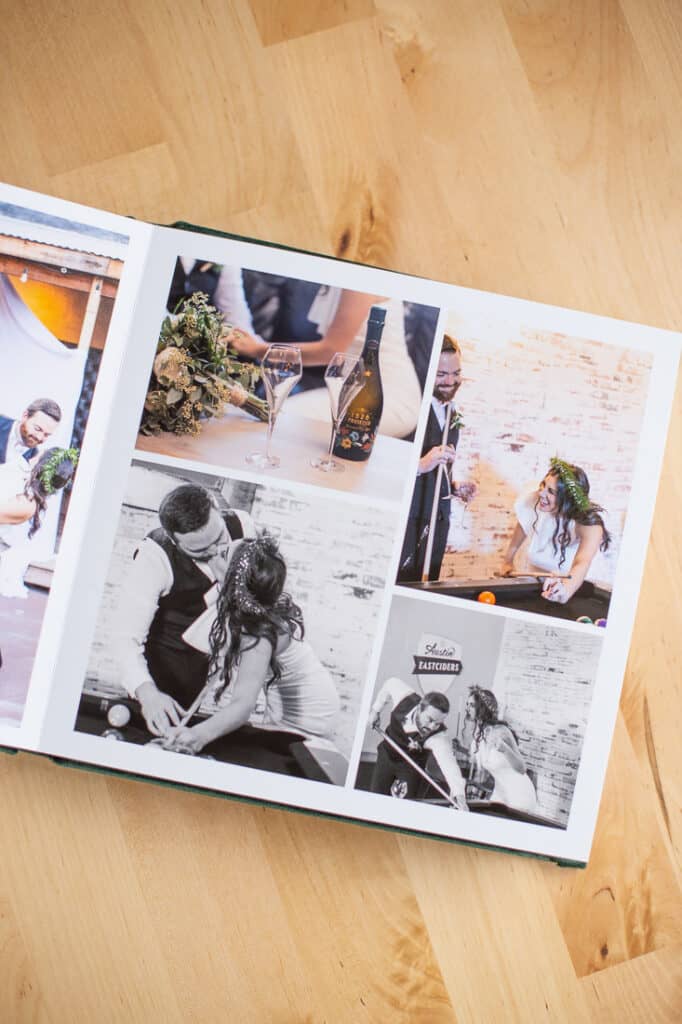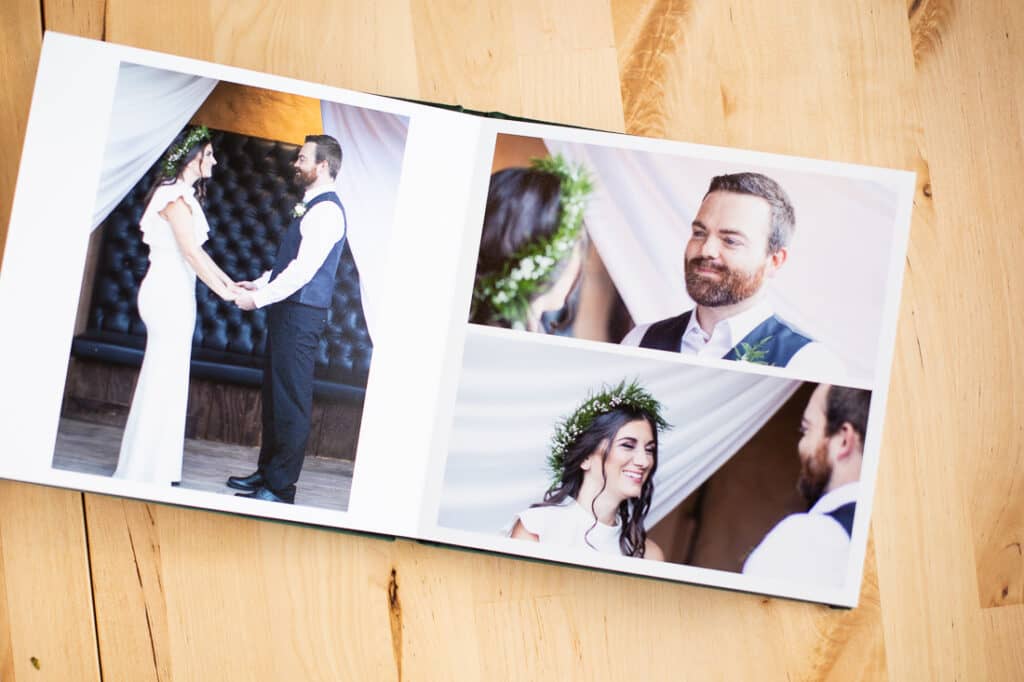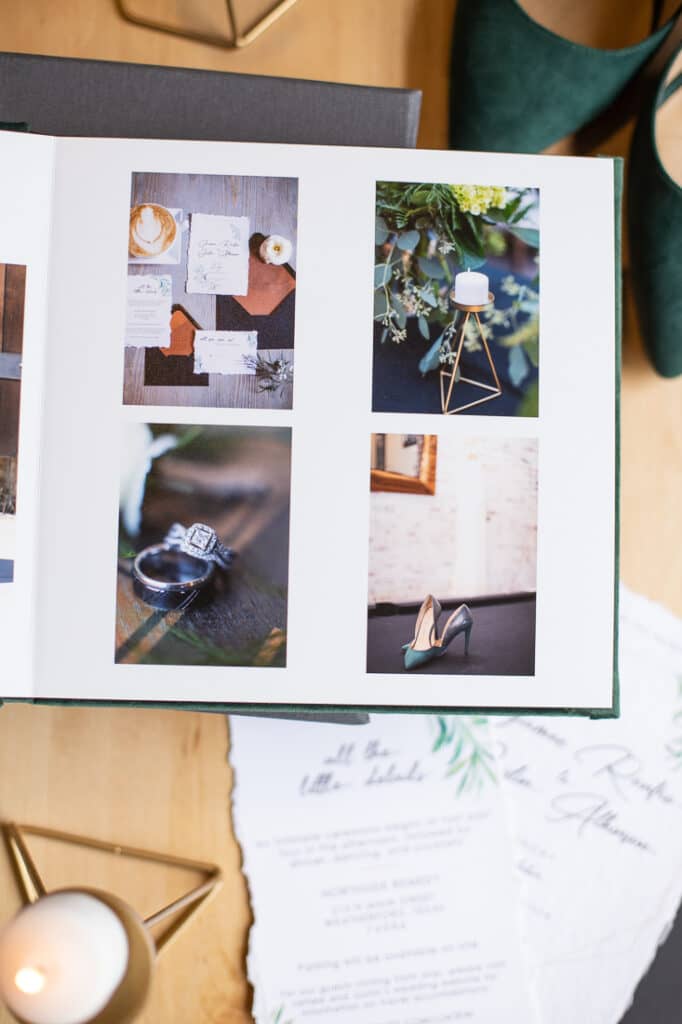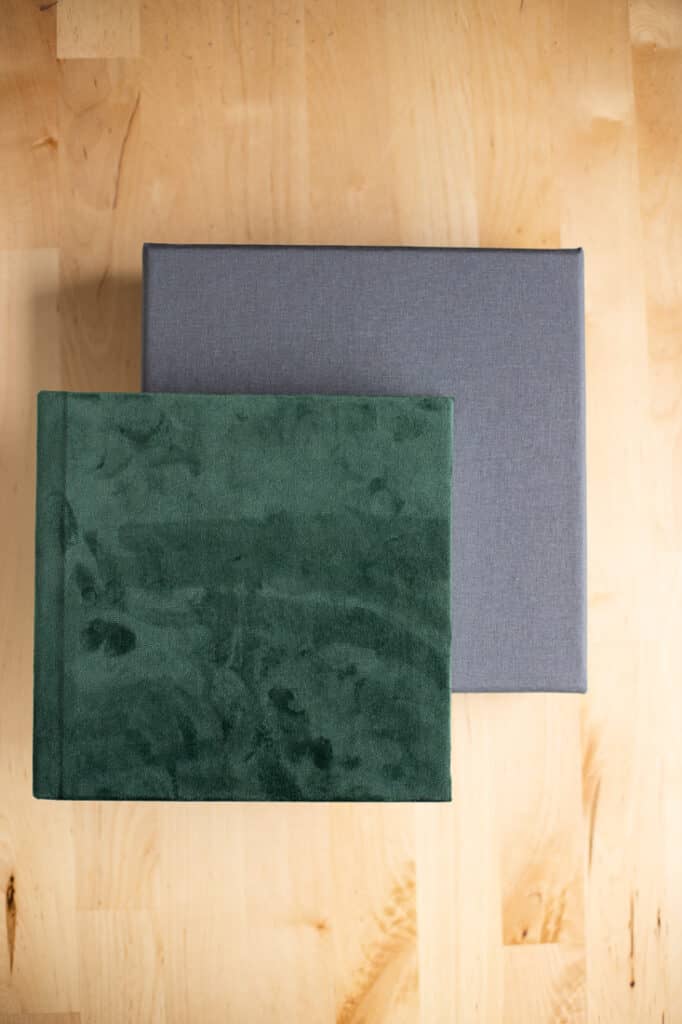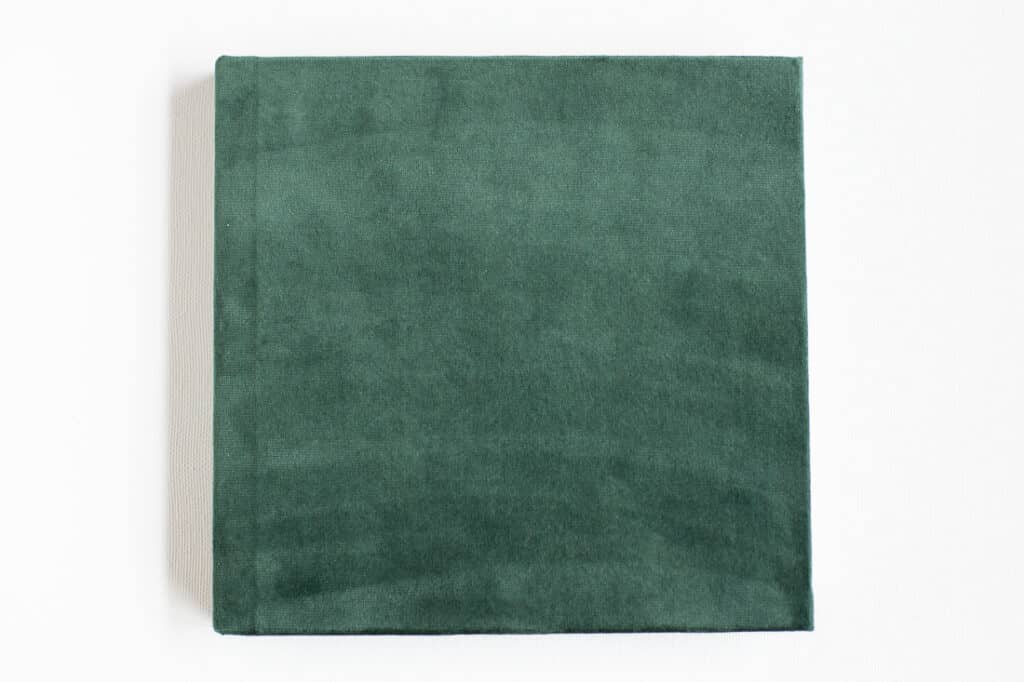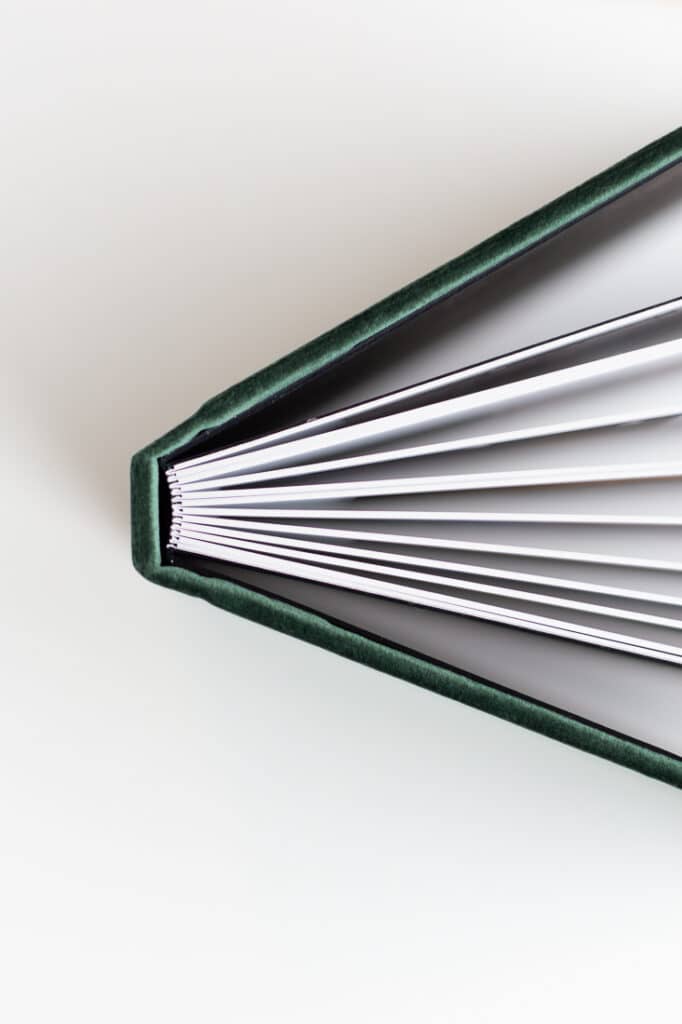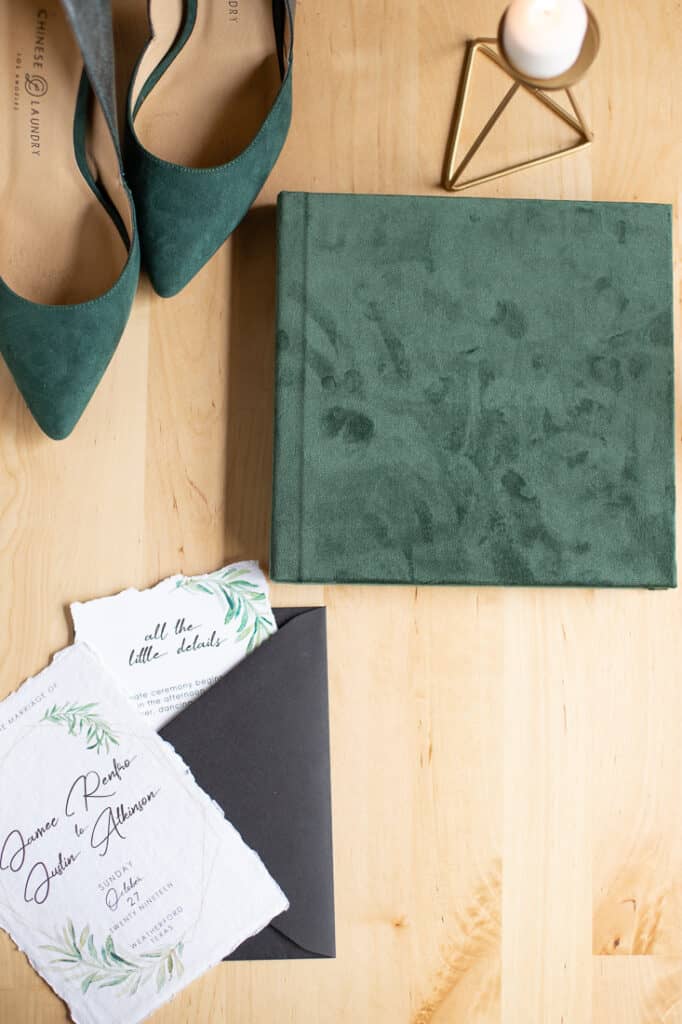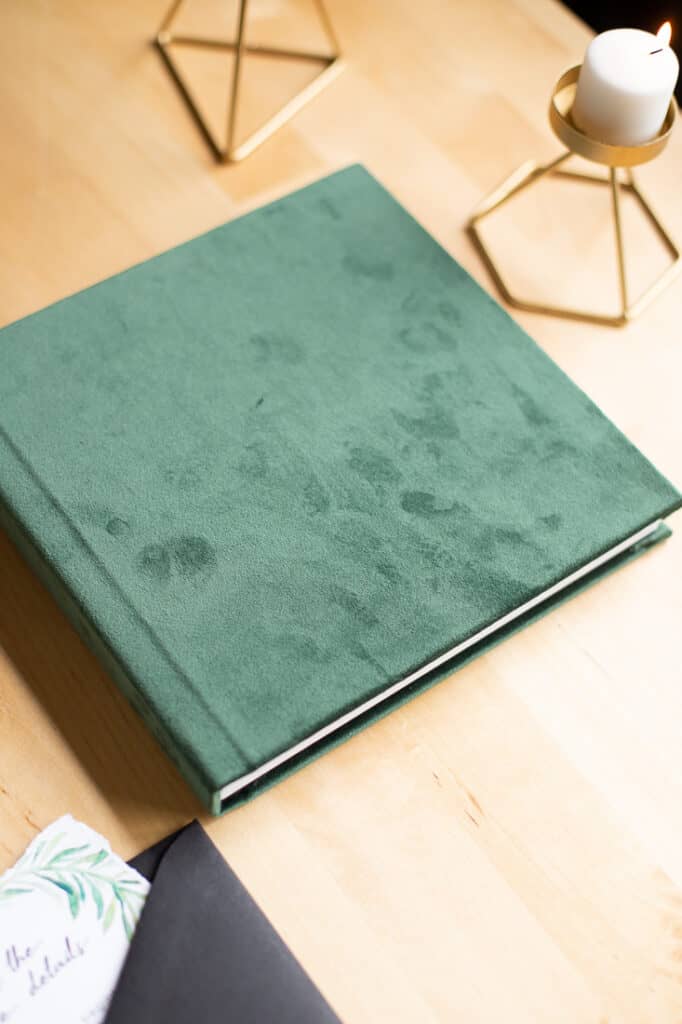 The details:
All albums are custom designed, with various cover options including velvet, leather, and linen (see below for examples), three sizes–8×8, 10×10, and 12×12. Albums start at 360. The album featured in this blog is an 8×8 album with "thick" pages, an emerald velvet cover, and retails for 450. Contact me for more details.