Elopements &
Micro Weddings
A wedding's a wedding, no matter how small
This is the mentality I have to approach all of my weddings, whether the guest list is 0 or 300. This is such a significant moment in your life and deserves all the preparation and attention to details as any other. 
One photographer and a minimum of two hours of coverage is included for all of our elopements, courthouse weddings, and Microweddings (weddings with less than 25 guests). After your wedding day, you'll receive a curated online gallery of the day, with more images than you could possibly use, trust me.
Whether you've decided a "normal" wedding isn't for you, or you're having the big event at a later date, we're here to make your first day as husband and wife as stress-free and beautiful as possible.
We provide the officiant, the flowers, the location, style assistance, and of course, beautiful images. 
You just show up, just the two of you or with your nearest and dearest as witnesses, and be married.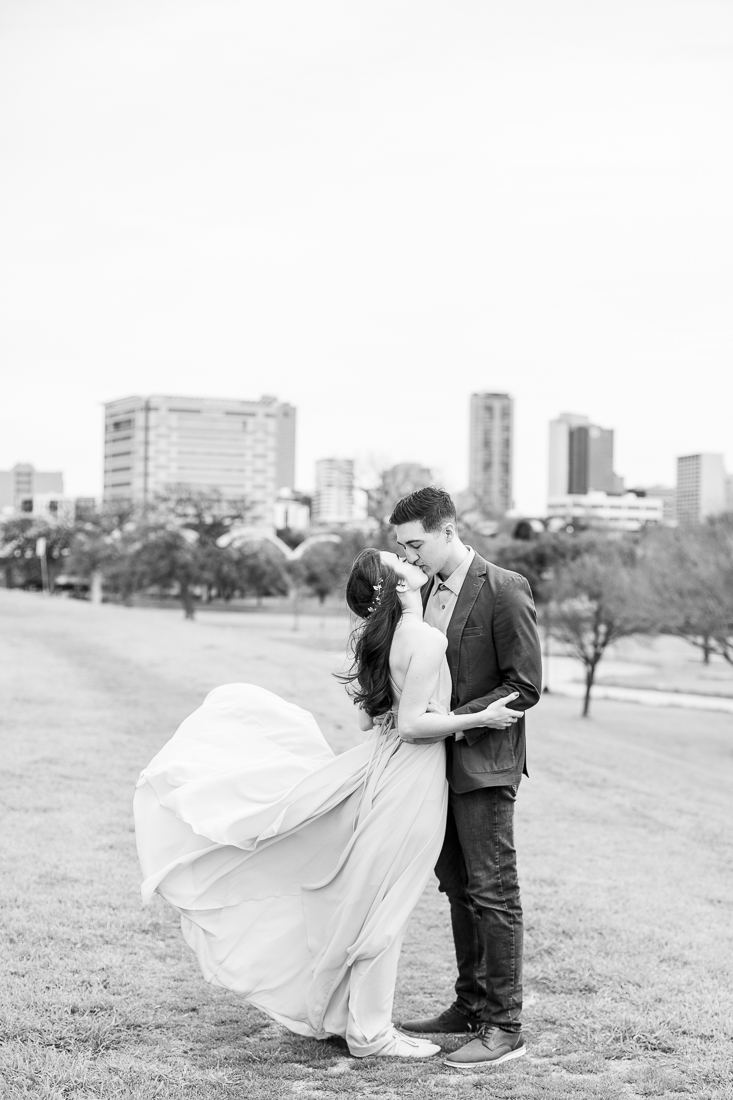 "Most importantly, the photos we received were bomb, but let's be clear about what we got with Rebekah. My husband and I decided to elope and messaged her with LESS THAN a week until we planned to get married... Rebekah went to the park for us to scout out the perfect location for us to get married to make our photos beautiful. In just under an hour, she produced hundreds of gorgeous photos that none of us can seem to choose a favorite from. My wedding day was perfect thanks to her."
We'll send you a questionnaire to learn all about you, your fiance, and your wedding day vision. Then we'll schedule a consultation between the two of you, myself, and your officiant.
Your officiant is also my second photographer, veil tosser, and husband. During your consultation we'll discuss what you'd like to do for your ceremony–vows, ring exchange, unity ceremony, prayers, scripture reading, etc.
I will create a custom bouquet for you based on your preferred colors and flowers. If you'd like, we can also incorporate ribbons, memorials, or other non-floral details. You'll also receive our exclusive couple's style guide to help you with your wedding day look. We'll also help you choose the best location in Texas for your elopement.
Following your wedding, expect previews, a blog, and your curated online gallery with built-in printing options.
Planned Elopement packages start at  2500
All packages include coordinating, officiant, custom bridal bouquet, and all your amazing images in an online gallery