Love, love, love these. Seriously. I have a hard time making them last (especially hard to only eat them for breakfast!). Filling and tasty, plus protein and fiber to make me feel not too bad about eating half the pan by myself.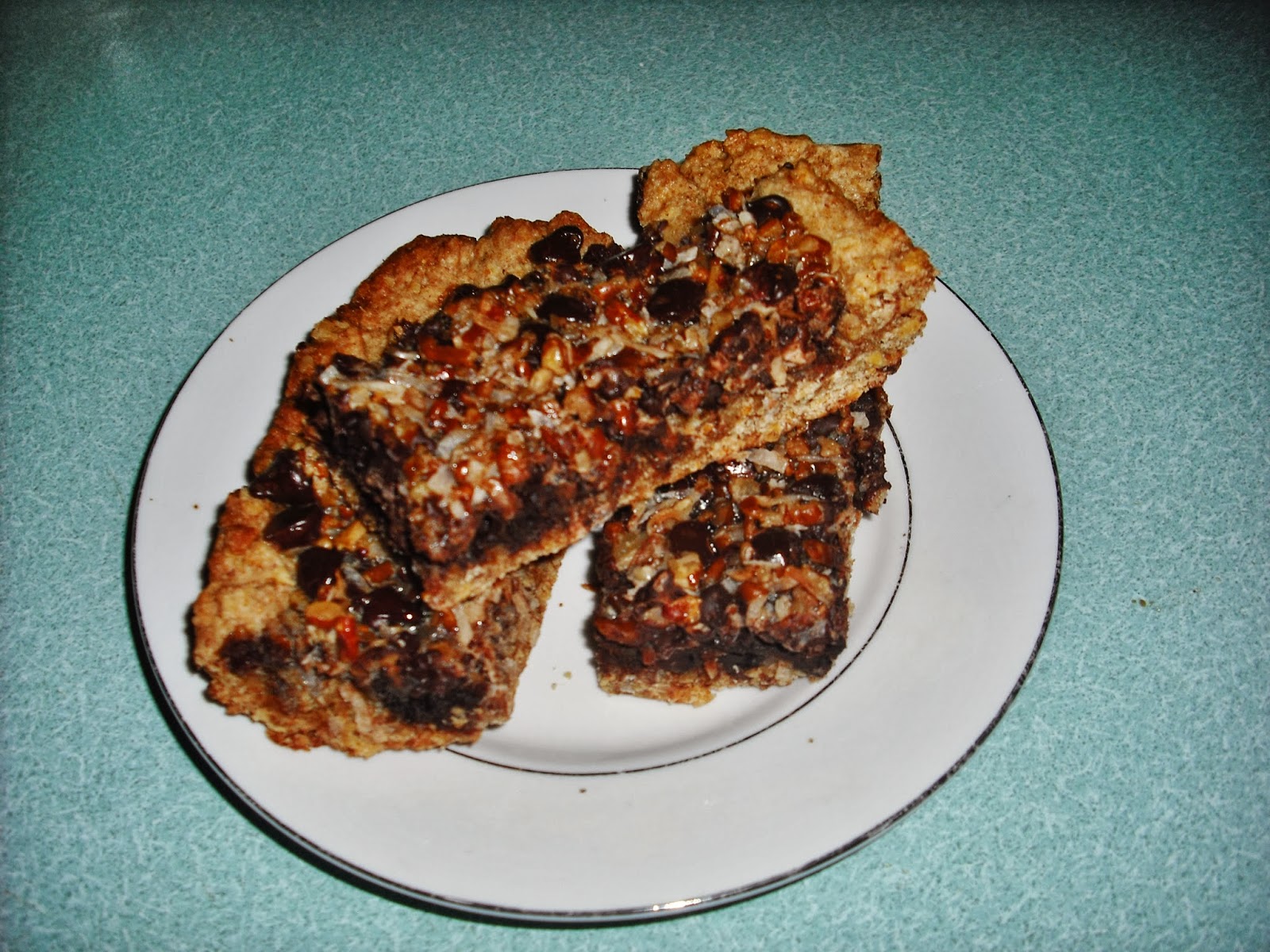 1 cup butter/margarine softened
1/2 cup toasted wheat germ
1 cup (6 ounces) semisweet chocolate chips
Preheat oven at 350 degrees
In mixing bowl, cream the butter and brown sugar. Combine oats, flours, and wheat germ; gradually add to creamed mixture. press into a grease 13x9x2in baking pan. In a small bowl, beat eggs until foamy. Stir in pecans, coconut and chocolate chips. Spread evenly over crust.
Bake at 350 degrees for 30-35 minutes or until edges are golden brown. Cool on a wire rack. Cut into bars. Store in refrigerator. Yield: about 2 dozen.
*If you only have one type of flour that should be fine, as well as you can still make the bars without having wheat germ, it just adds a little extra to the nutrients and taste
*You don't really have to measure the toppings (pecans, chocolate chips, coconut), simply eye-ball it or adjust to your tastes (haven't tried this yet–but you could probably add/change toppings to the bars and it'd still come out fine, I'm thinking some dried fruit)
*If you don't cool them on a wire rack you'll be fine, I never do.