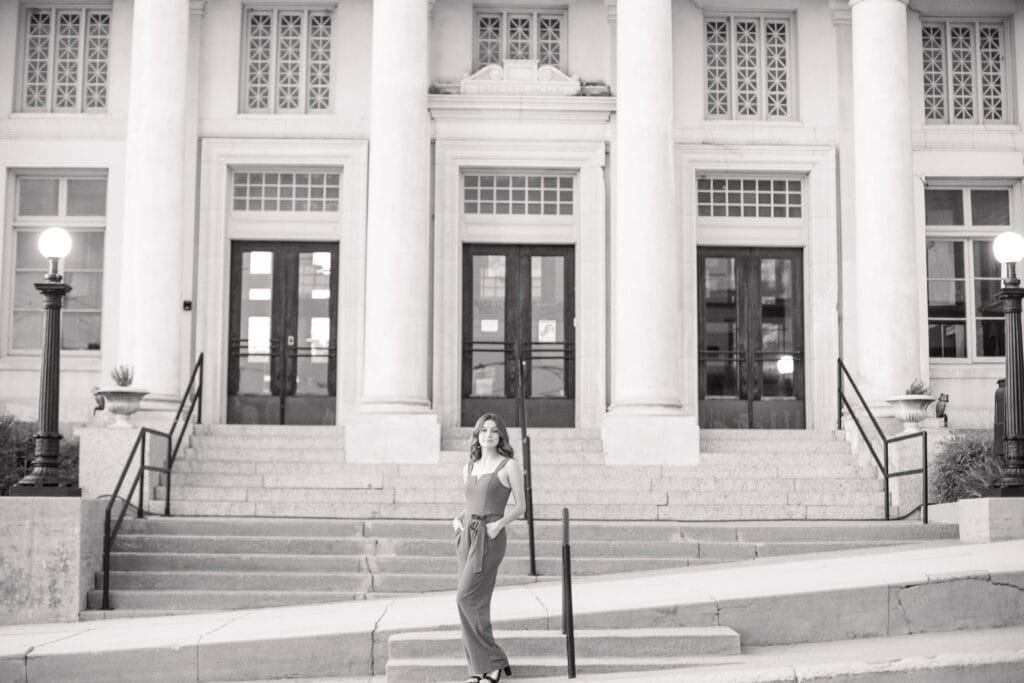 You guys know how I love an unorthodox wedding choice. So today I'm highlighting a beautiful location for your next wedding or event that most don't even know is an option!
It's the historic post office building in downtown Mineral Wells, Texas. Currently owned by the Mineral Wells Women's Club, the building is available to rent for private events but isn't openly advertised (you'll find the number to call on their Facebook page).
Spaces like this are great because the rental fee is much lower than wedding-intended locations. But do keep in mind that venues like this may not be as efficiently set up for weddings, nor have the staff that are knowledgeable in how typical wedding flows; so extra vendors like a wedding coordinator may be necessary for you to have a smooth day. 
The Old Post Office is filled with beautiful vintage pieces, has a kitchen to prep, a sweet bridal room upstairs, plus lots of gorgeous architectural features for portrait backdrops. This would be a great space for a wedding reception, especially if you're wanting something with a historic feel for your wedding day. If you planning to keep your guest list on the smaller side, I think this could work for ceremony and reception.
Besides the bridal suite upstairs, I really like the smaller library filled with antique hardbacks (I don't think anyone's surprised by that)–makes a great spot for dramatic groom portraits.