Now I do think a professional wedding photographer should be able to create beautiful images in any scenario, but today I am sharing 9 small ways you can make it easier for them—which means more images and better quality images in your gallery.
1. Have an Engagement Session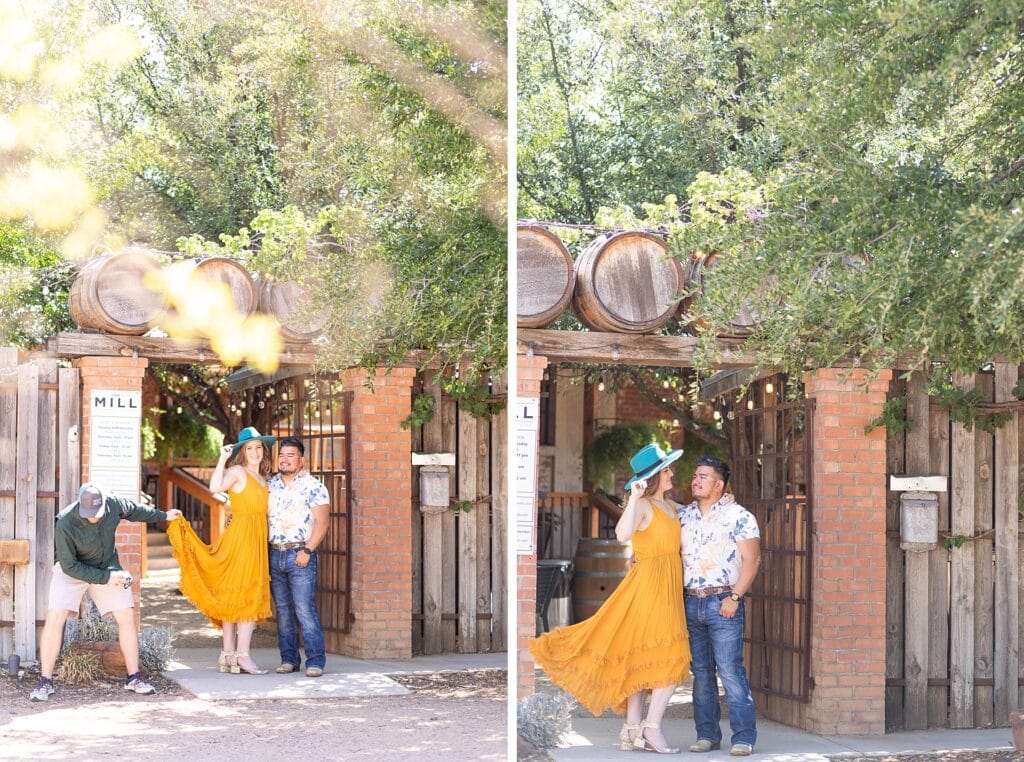 An engagement session is practice for your wedding day—it's not about the photos, those are a bonus. It's so you can get comfortable with your photographer and their camera, and your photographer can get to know you. This way on the wedding day, you'll be at ease in front of the camera, and can expect how they'll be directing you.
And depending on your attire, you'll get to see how we make those magical flying veil and dress shots on the wedding day.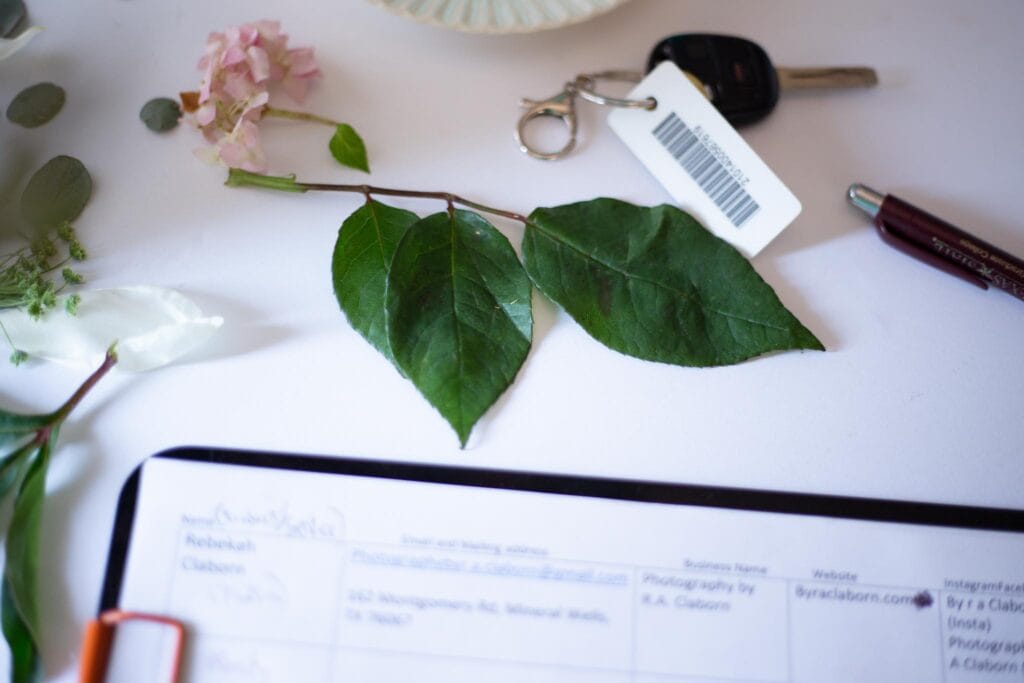 Your photographer should be integral to designing your wedding day timeline. And adding a few extra minutes here and there will ensure you don't feel rushed, and your photographer has plenty of time to capture those details and moments no matter what the day may bring.
3. Have All your Details Together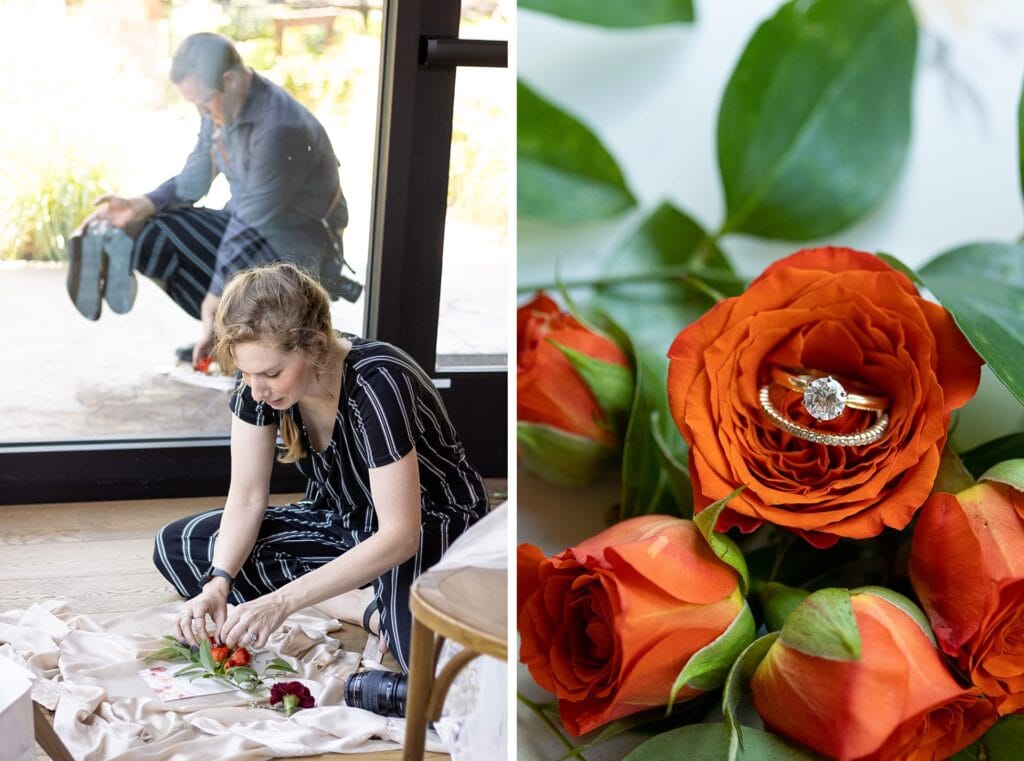 Most photographers start the day by capturing all of your personal details, so save time by having them all together, this way they don't have to interrupt you getting ready, or hanging out with your bridesmaids, to find everything they need.
What are the details? They go into three categories 
What you're wearing
Dress, shoes, veil, jewelry, your rings, perfume, garter
Sentimental items
Memory charm on your bouquet, grandma's earrings, etc 
Things you spent money on
Flowers, invitations, custom cups, robes or pjs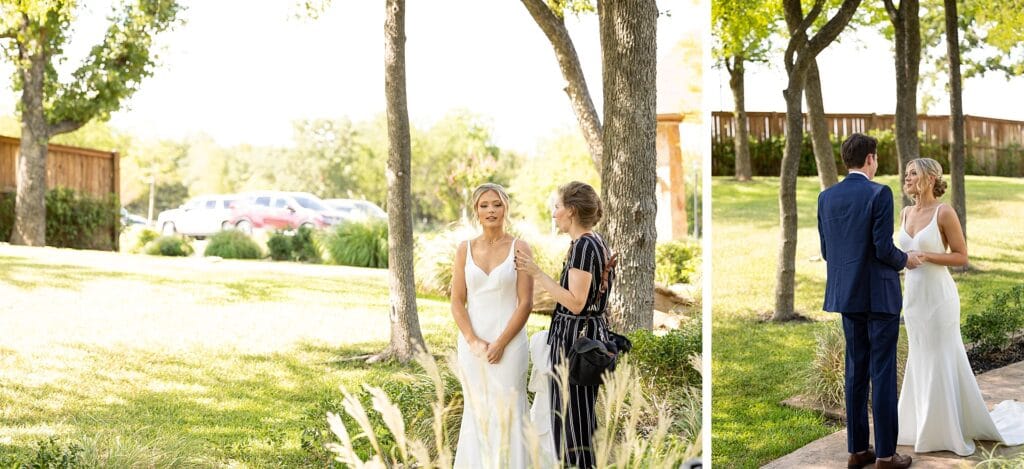 If you don't know what a First Look is, check out this blog post.
There are so many emotional and practical benefits to a first look, but I'm going to focus on the photography ones for this. A First Look is insurance for your wedding portraits. After the first look, we'll do some bride and groom portraits before bringing out your wedding party. This way, if the timeline gets thrown off, or an unexpected storm blows in, and we lose light early, we know we have a solid set of portraits for you.
5. Ceremony starts 2 Hours before Sunset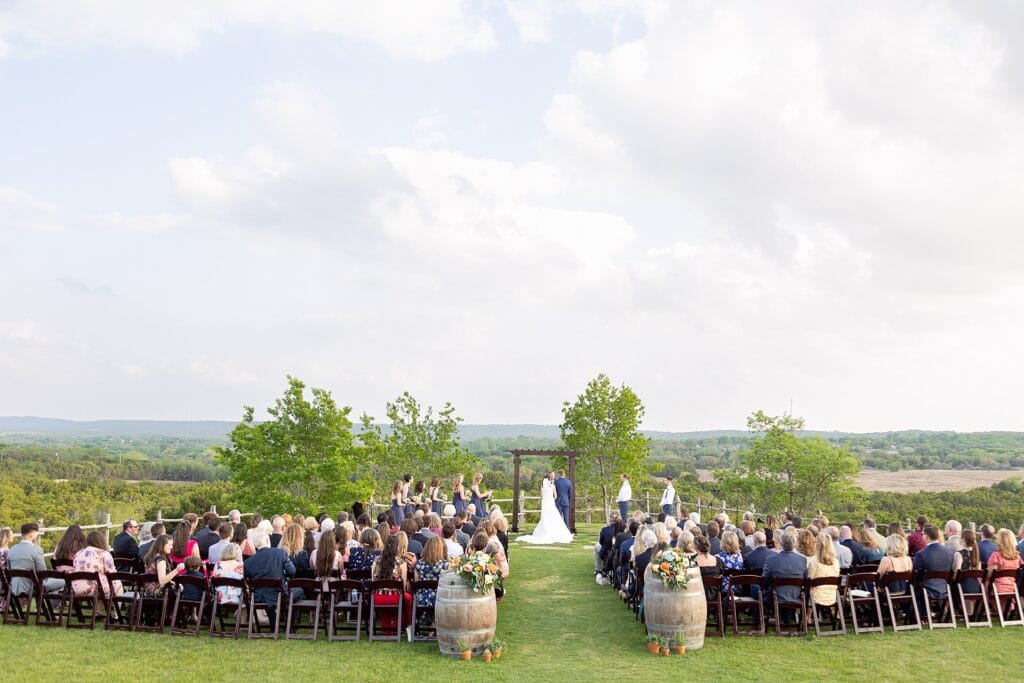 Having the ceremony at least two hours prior to sunset ensures we have plenty of light for family formals and any other portraits after the ceremony. Do know, some venues may experience sunset sooner than it actually occurs, so talk to your photographer to see if they think that might be a possibility.
6. Inform Family involved in portraits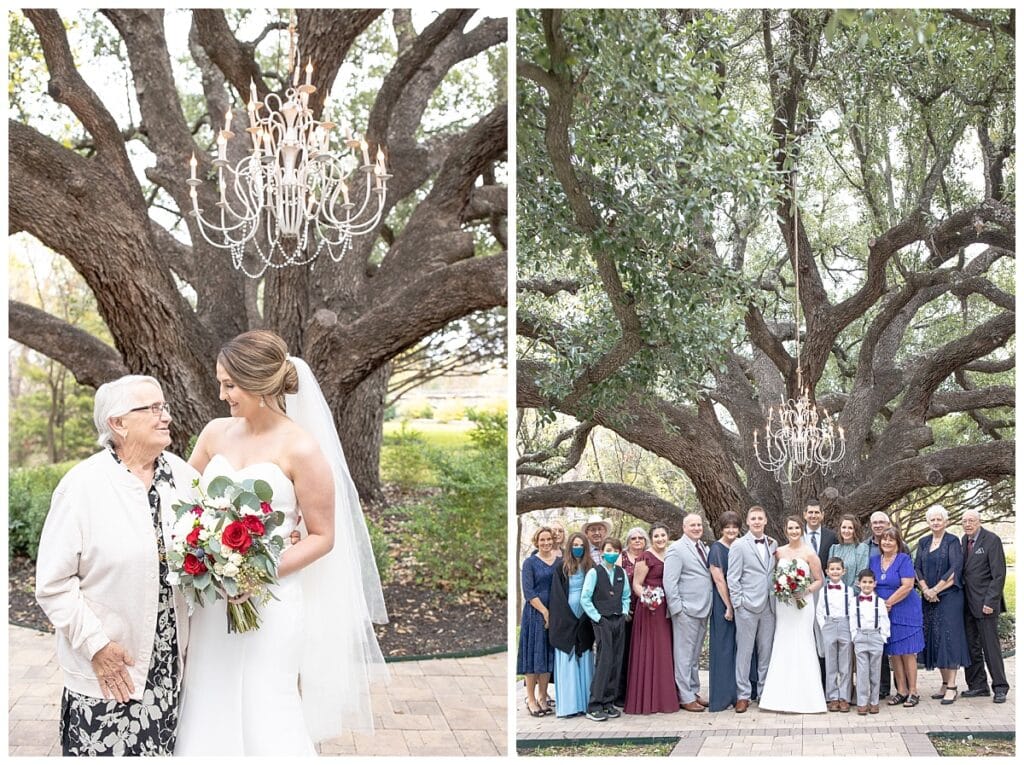 This is part of the day I affectionately call "herding cats." To keep it as quick and enjoyable as possible—prepare everyone involved. Make sure the people you want in formal portraits know that. Give your photographer a list with people's NAMES. If you want to go a step ahead, have someone one each side of the family also have a list, and be in charge of making sure people are where they are supposed to be (not you).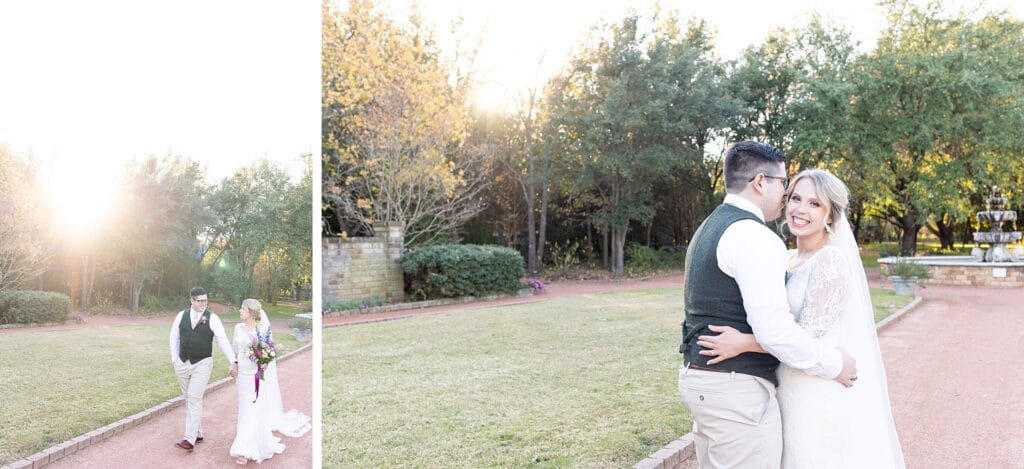 If you're ceremony ends hours before sunset (like most summer weddings), be open to slipping out for a few minutes once the reception starts for some extra portraits during what we call "golden hour"
8. Have a Controlled Exit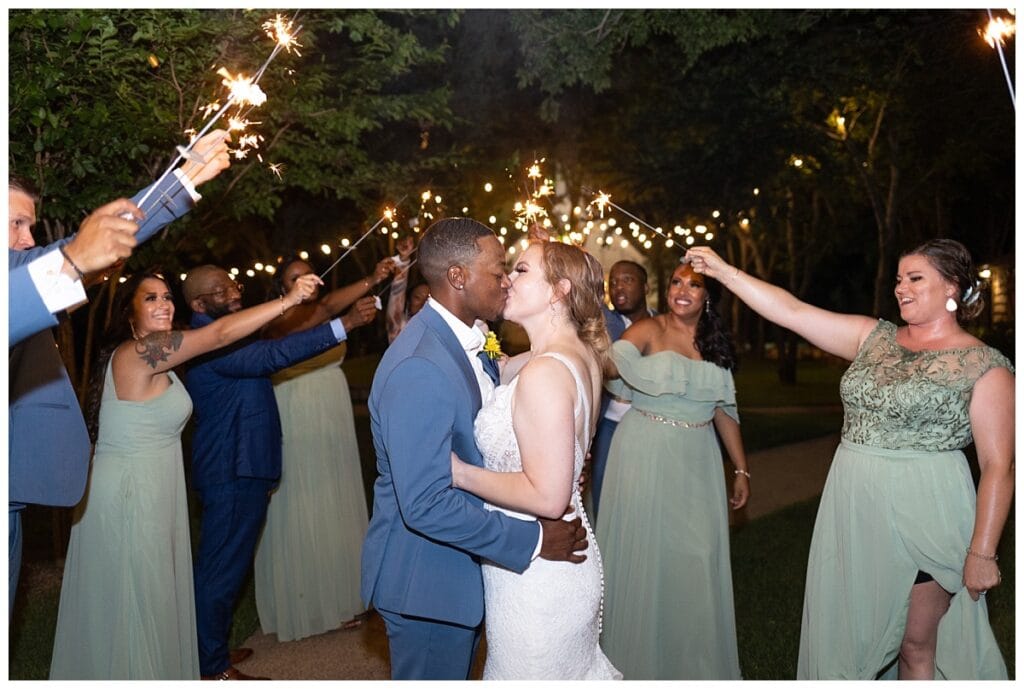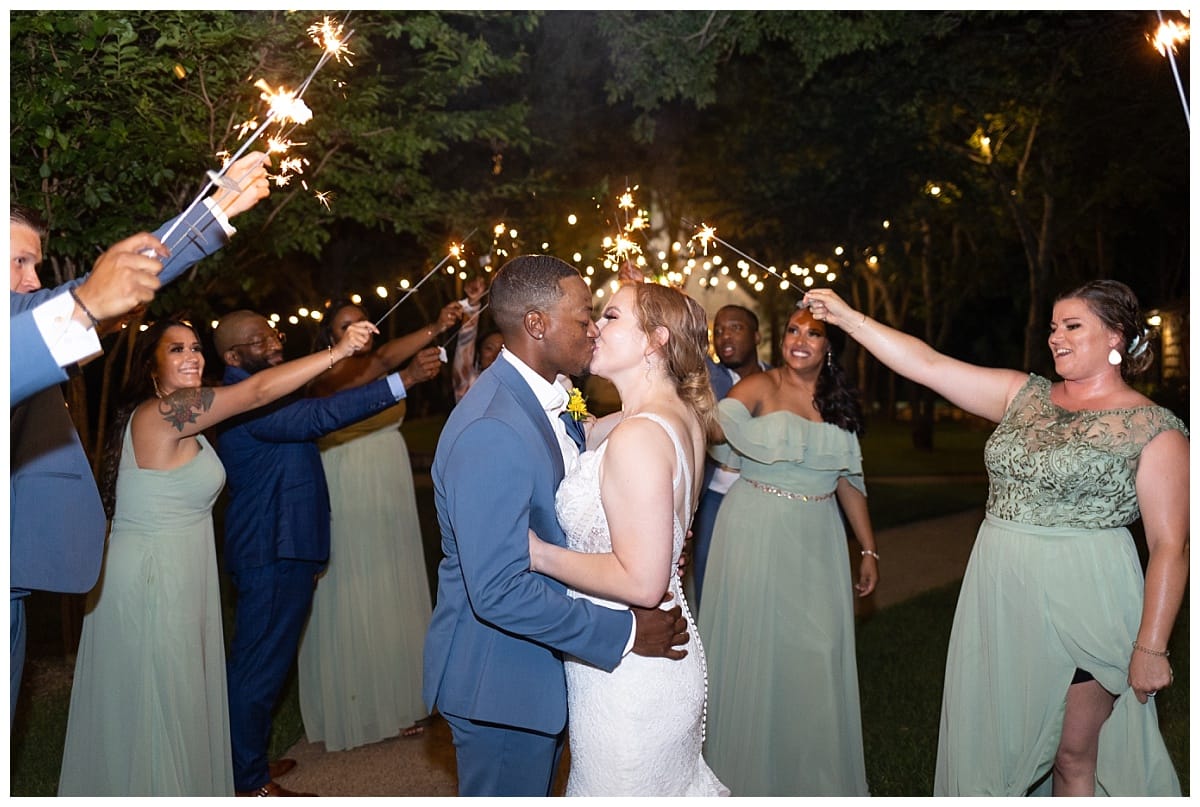 This is a fancy name for a fake exit. How this works: once open dancing has started, we take the bride, groom, wedding party, and immediate family outside for "night portraits." We capture you "exiting" and then we go back inside, no one the wiser
Pros: your hair and make up is still together, we can "exit" as many times as we want to get the shot, and if you do sparklers—people aren't inebriated while holding fire sticks above your hair sprayed laden head.
9. Trust your Photographer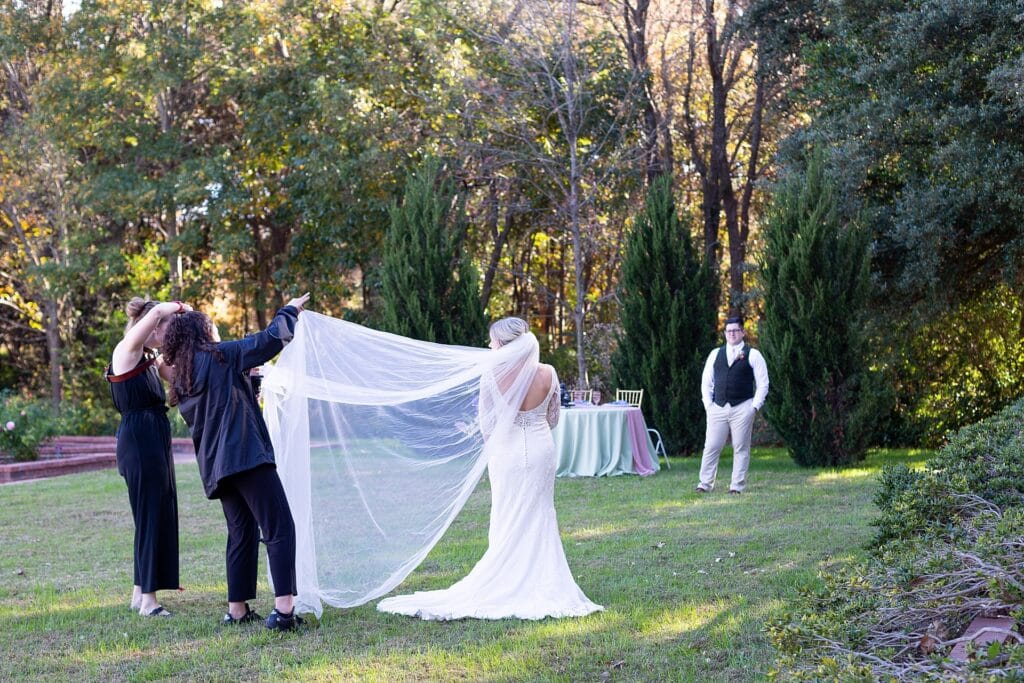 But the MOST important thing you can do for your wedding photography: trust your photographer. Pick a photographer you trust and are confident in, communicate with them so you are what to expect from them and they know what you are wanting from your wedding photography. Then on the wedding day, just trust them—even if they say something crazy like let's leave the pretty garden and go to the gravel parking lot because that's where the light's good—trust them.