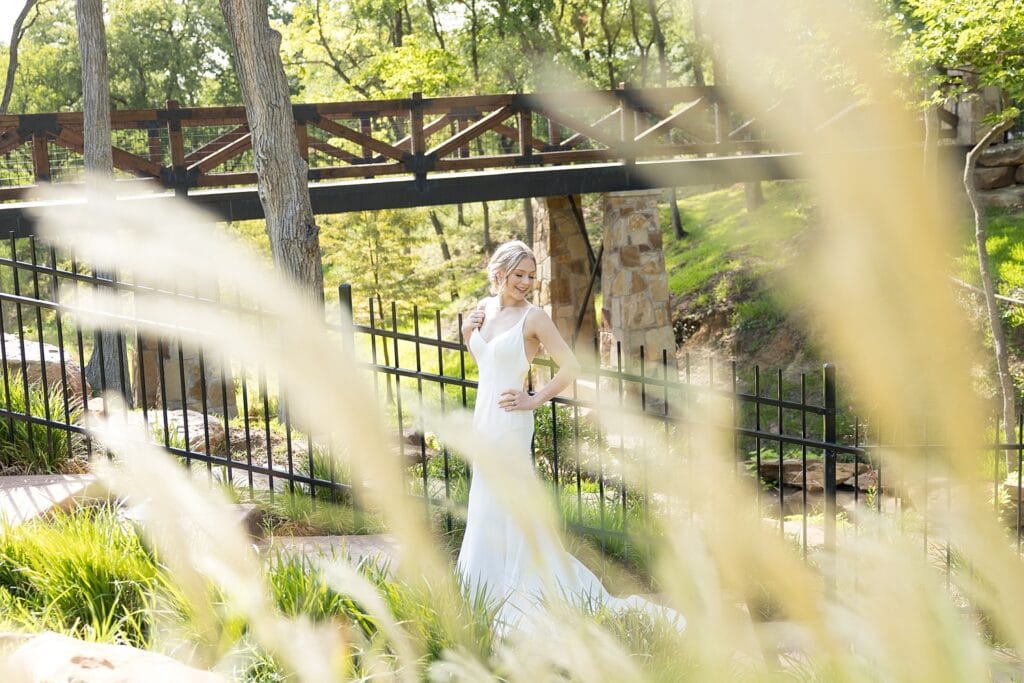 Alyson and Dylan got married at the end of July at the Springs in Alvarado; and she decided a couple of months before her wedding that she did want to have a bridal session before her wedding–so with her wedding date fast approaching and waiting for her dress to arrive, we had a small window to make magic happen but we did! This is one of those sessions where I just kept finding images that I love and basically just wanted to share the whole gallery.
Her dress was a beautiful balance of classic with the crepe but modern with the cut and detailing. It's such a different style than we normally see and Alyson's glam team at AH! Beauty did fantastic finishing her look. 
Once things started warming up outside, we headed inside and added her CATHEDRAL veil to the mix. We were able to capture such variety just inside the venue–from dramatic silhouettes to fun poses in one of the venue's leather arm chairs–something we definitely would not have been able to capture on the wedding day, which is why bridal portraits are such a good idea before the wedding.