Alright dearie,
I've captured your details, you've gotten ready, now what? A couple of options: some portraits of you and your bridesmaids, and your groom with his groomsmen; or, a First Look.
A First Look happens prior to the ceremony. Once you are both ready to go, we will place you both and a part from a few instructions, will leave you to have your moment for as long as you wish (we like to shoot with longer lenses so we can be farther away as well). 
-If you are experiencing a ton of nerves, having a First Look is a good way to help you calm down before the ceremony, because you're getting to see your favorite person in the midst of all the craziness.
-More Portraits. After your First Look, we'll capture portraits of the two of you. Then, when it's golden hour–if your timeline allows–we're capture just a few more photos ('cause I can't resist golden hour). This is also great if your ceremony doesn't end until sunset (typically happens with winter weddings), and doesn't allow for bride and groom portraits following the ceremony.
-Finish with photos earlier, get to the party faster. Your wedding party will love hearing they can go to the reception sooner because all their portraits will happen before the ceremony, so afterwards (unless they're needed for family formals), they can head right to the cocktail hour or reception. 
-We can also capture family formals prior to the ceremony, depending on how many people you'd like to include (you can also shorten your post family formal time by capturing immediate families after your first look and then larger groups afterwards).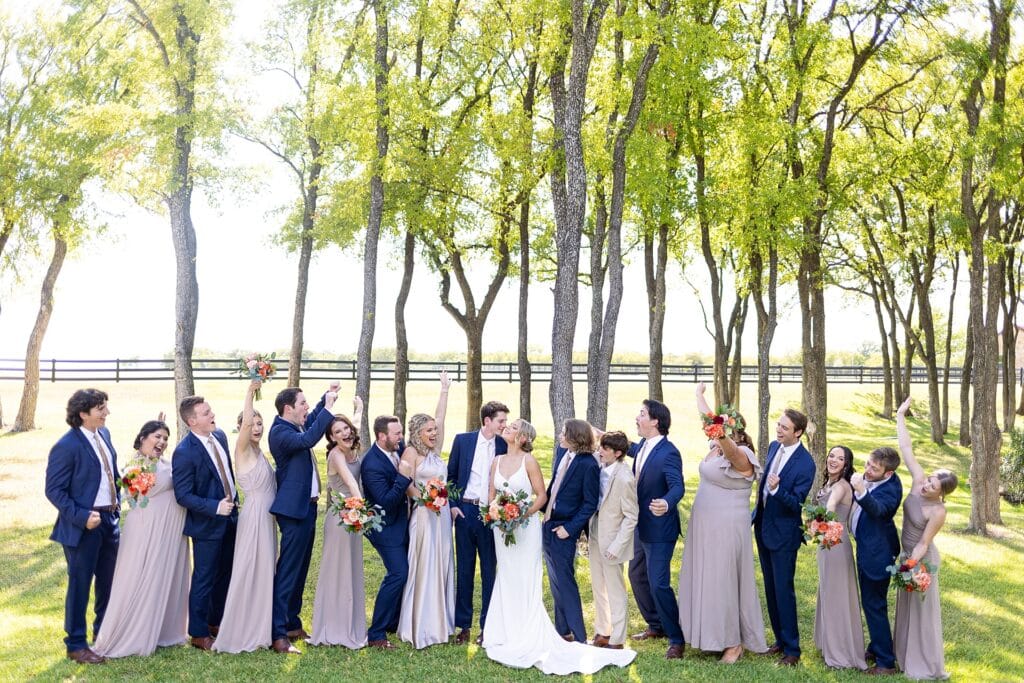 But what about tradition?
So the tradition of it being "bad luck" for the groom to see the brides stems from a time when most marriages were arranged and keeping the couple apart prior to the wedding ceremony was a good way to ensure neither the bride or groom would come up with an excuse to abandon the wedding.
Now moving past that, does a First Look take away from the moment of the groom seeing the bride for the first time as she walks down the aisle? From my experience no, because the First Look is usually the emotion of "Oh my GOODNESS she looks AMAZING" and the the walk down the aisle is "Oh my GOODNESS I'M MARRYING HER".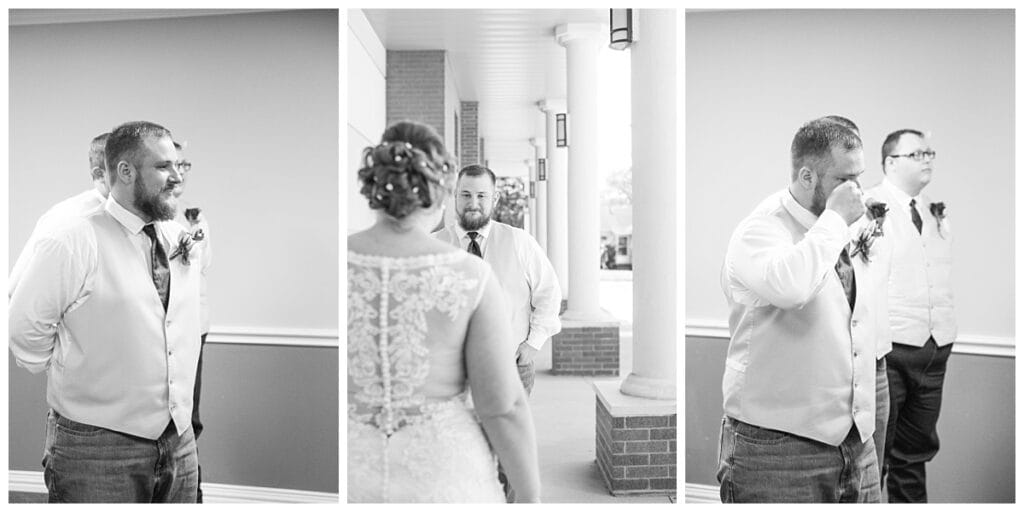 Still want some photos together but don't want the groom to see you? You can opt for a First Touch or a No Look.
First Touch: we're artfully place the groom so you can't see one another but can hold hands, exchange letters (some choose to read their own vows here), or pray together. This is another way you can still connect and relieve some of the tension but keep the suspense of your wedding day look.
No Look: we strategically place and pose you so you can have some portraits together prior to the ceremony BUT the groom never sees the bride.
So what do you think? What sounds like the best option for you: no contact at all (sticking with tradition), a First Touch/No Look, or the full experience of a First Look? 
If you still have questions, you can of course reach out to me.
Always,
Rebekah