Something I tell all brides is that weddings—and wedding planning—are supposed to be fun, you're supposed to enjoy it. Why? Because frankly there is a lot of pressure surrounding weddings. There is a whole industry built on the idea of your wedding being the literal Best. Day. Ever.

Throw in some opinionated family members (cause nothing brings out family politics quite like weddings and babies), and you've got a nice concoction for stress, even for the chillest of brides.

And nothing is quite so iconic for a wedding day as The Dress.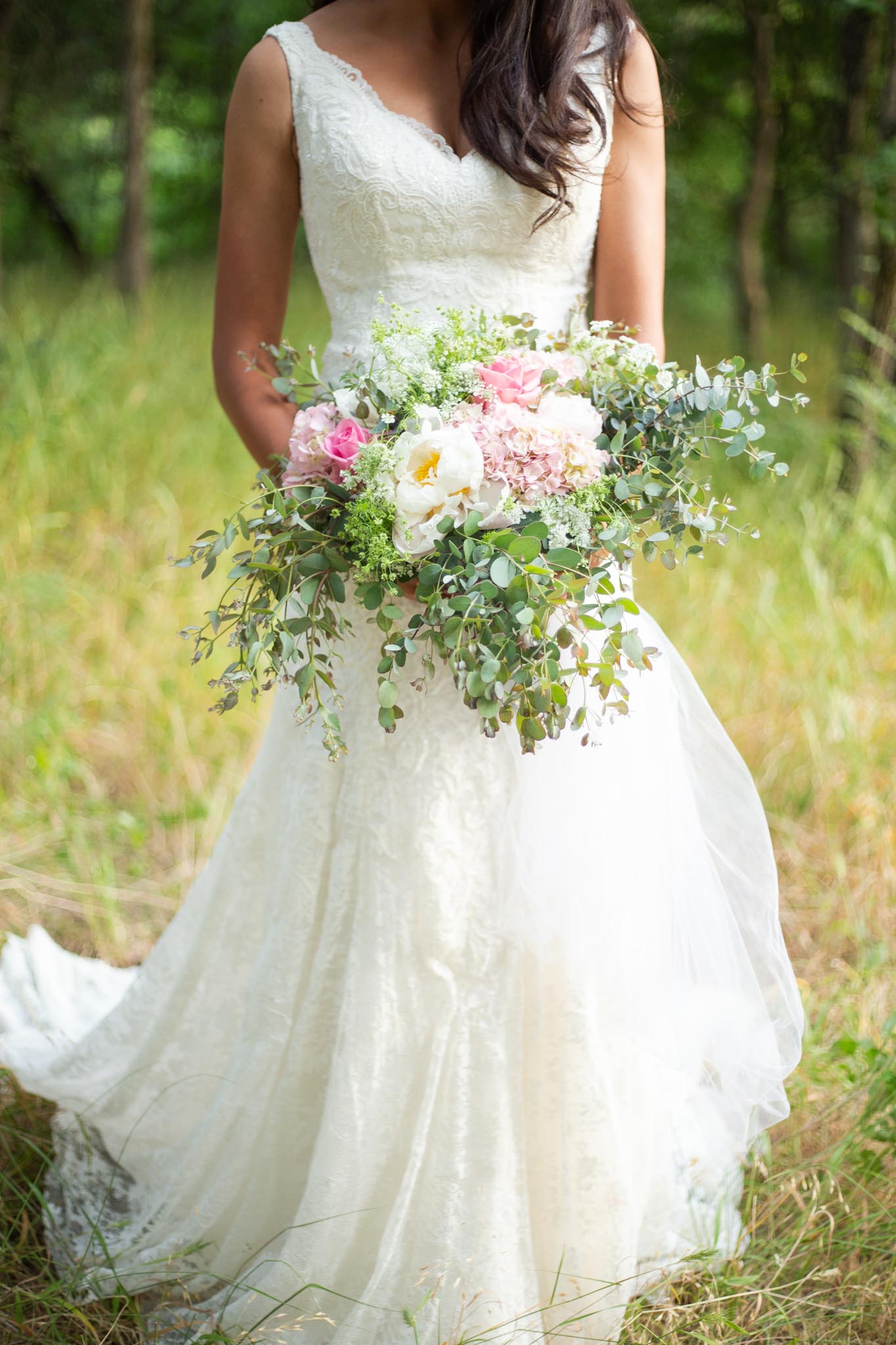 Now I am all for celebrating traditions, and a bride walking down the aisle in a beautiful white gown—mostly because it is so far from our normal wear; but before I dive into my own wedding dress shopping and tips, here's a little factoid to take the pressure off what a wedding dress is supposed to be.

Somewhere down the road someone decided a white wedding dress symbolizes purity. Sure, go with that, but it's not the reason we rock white on the wedding day. It's because Queen Victoria wore a white dress, and suddenly wearing white on wedding day because a status symbol for the bride.

Brides also carried flower bouquets to hide body odor back when people didn't bathe regularly.

There, history lesson over.

---
Now to get personal. Warning, a bunch of pics from our pre-photographer days coming your way.

Colton and I were one of those couples with the wedding date and other details already planned before there was a ring on my finger. He proposed September first and we wanted to get married January fifth (a coffee bar doesn't really fly at a summer Texas wedding), so I knew I had to get dress shopping soon after our engagement.

Only problem? Right after our engagement I got super sick. I don't think it was the flu because my understanding is having the flu is supposed to make you want to die, I wasn't that bad but I did run a fever and spent the week in bed and only drank fluids.

And brilliantly, I had already made plans for my mom and sister to go dress shopping with me that weekend. I was exhausted—we had planned to visit a few different shops but I was worn out after only a handful of dresses.

The next issue may not sound like a bad thing to some, but the previous semester I was dedicated to exercising—we're talking 5 days a week, getting up to work out by 7, every week.

I don't know where that girl went but I'd like her to come back.

That plus a summer working outside at SeaWorld (that's how the hubby and I meet, in case anyone was wondering), I was in pretty good shape.

Well, add in a week of hardly eating, and I was probably a good 10 lbs under what I should have been. They'd put me in a size 0 corset and tell me I'd have to take it in. Rough problem, I know.

But every time I'd walk out in a new dress, my sister and mom would say I'd look amazing

To which my sassy self would respond:

"I weigh 120 pounds, I look amazing in everything!"

I was exhausted, crazy thin, and looked fabulous in a lot dresses, but none of them were "the one"—I had an image in my head and none of them were matching.

This led to two weekend trips of shopping with mom and sis, plus a few random bridal shop visits on my own.

Total dresses tried on? 100

Mom doesn't believe me, but I counted.
Now in addition to still recovering from whatever was wrong with me, I had a wee bit of pressure in the back of my mind. Because less than a month before my sister had married (*cough* on Colton and mine's dating anniversary *cough*), and she had found a beautiful dress, with a cathedral length train, that fit her to a tee, and it was only $300.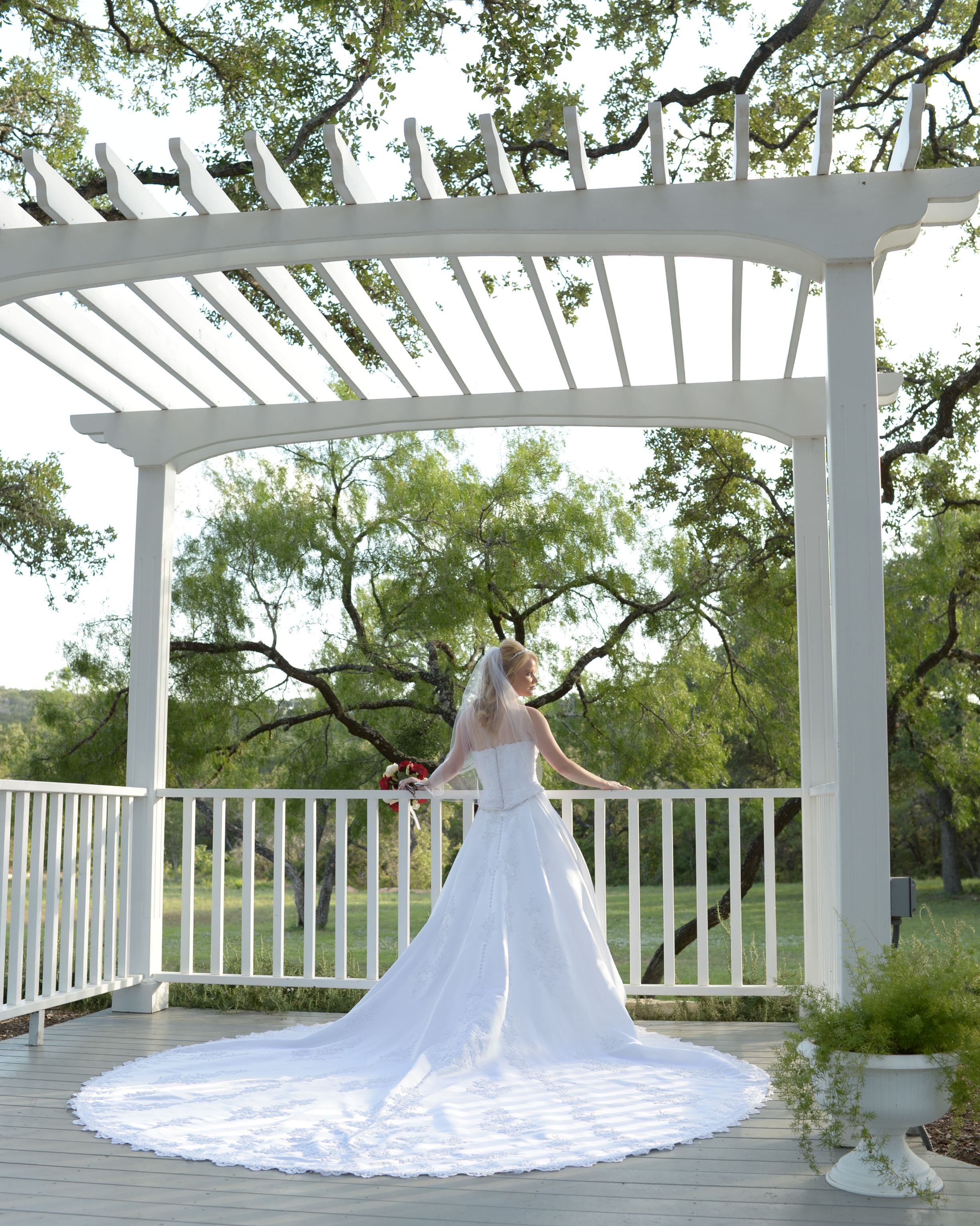 To avoid some of my own pitfalls, here are some tips for your dress shopping.

Comparison is the thief of Joy. In everything, so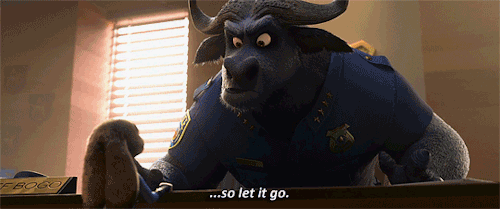 Have a general idea of what dress would be good for your venue (if you don't have a venue picked before you get the dress, choose the venue based around the dress).

What does this mean? Don't choose a dress with a massive train if you're getting married in a small chapel. I'd avoid a skirt made of tulle if you're going to be in the woods or around anything besides well manicured plants to avoid tearing the delicate fabric.

But also, it's your wedding girl, get the dress you want.

Budget for extras—alterations, accessories, undergarments, etc. and prioritize your wedding budget if the dress is more important to you than say, fancy invites, shift finances towards the dress.
Wear the right undergarments. Don't show up to try on strapless white ball gowns with a pink sports bra on, it'll distract from the look and be hard to have a good idea of what you'll look like on the big day. Invest in a good strapless bra/corset.

Do your hair and make up! This helps create the whole picture for you to imagine your wedding day look, and being dolled-up prevents any distraction from the dress. Plus we know there will be photo taking 😉
Be open to other looks. I have yet to have a close friend marry in the dress she envisioned wearing. Be open to other styles. One friend wanted a mermaid dress, she ended up in a A-line and looked like the literal Belle of the ball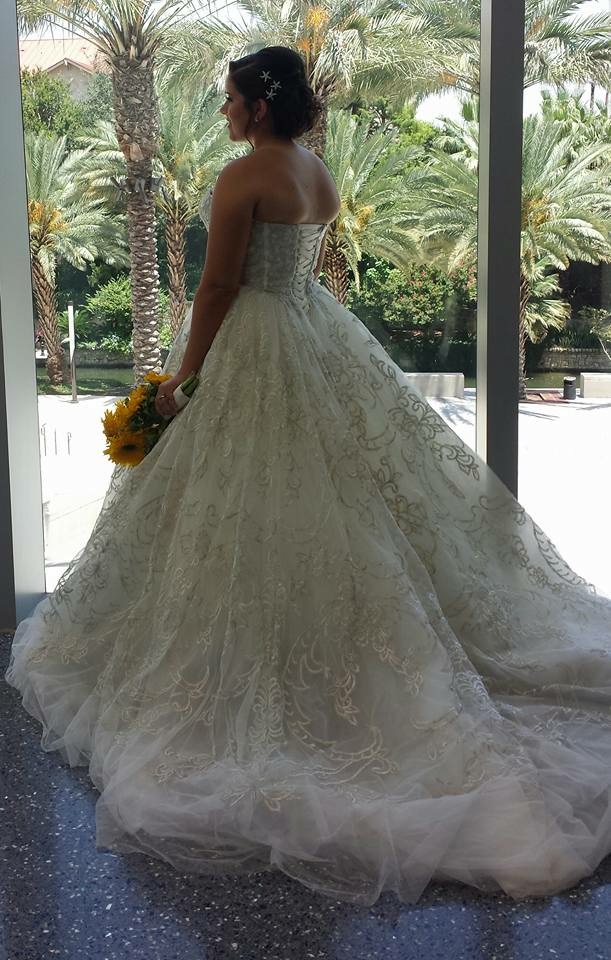 Another wanted a lace-free dress for her beach wedding. Guess what her dress was like? Covered in lace.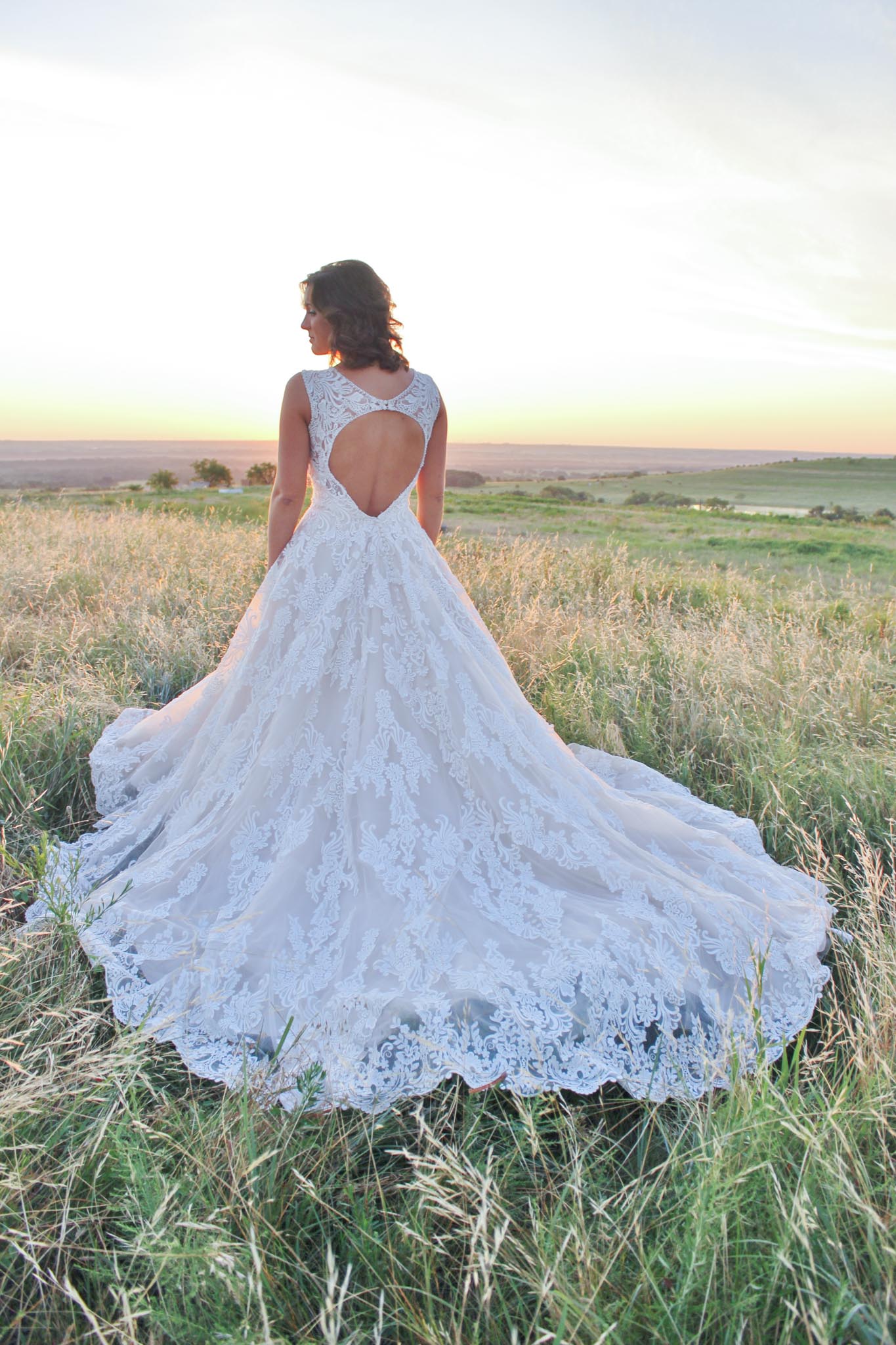 Me? I wanted a huge skirt, with tons of details and texture. Well, well, well…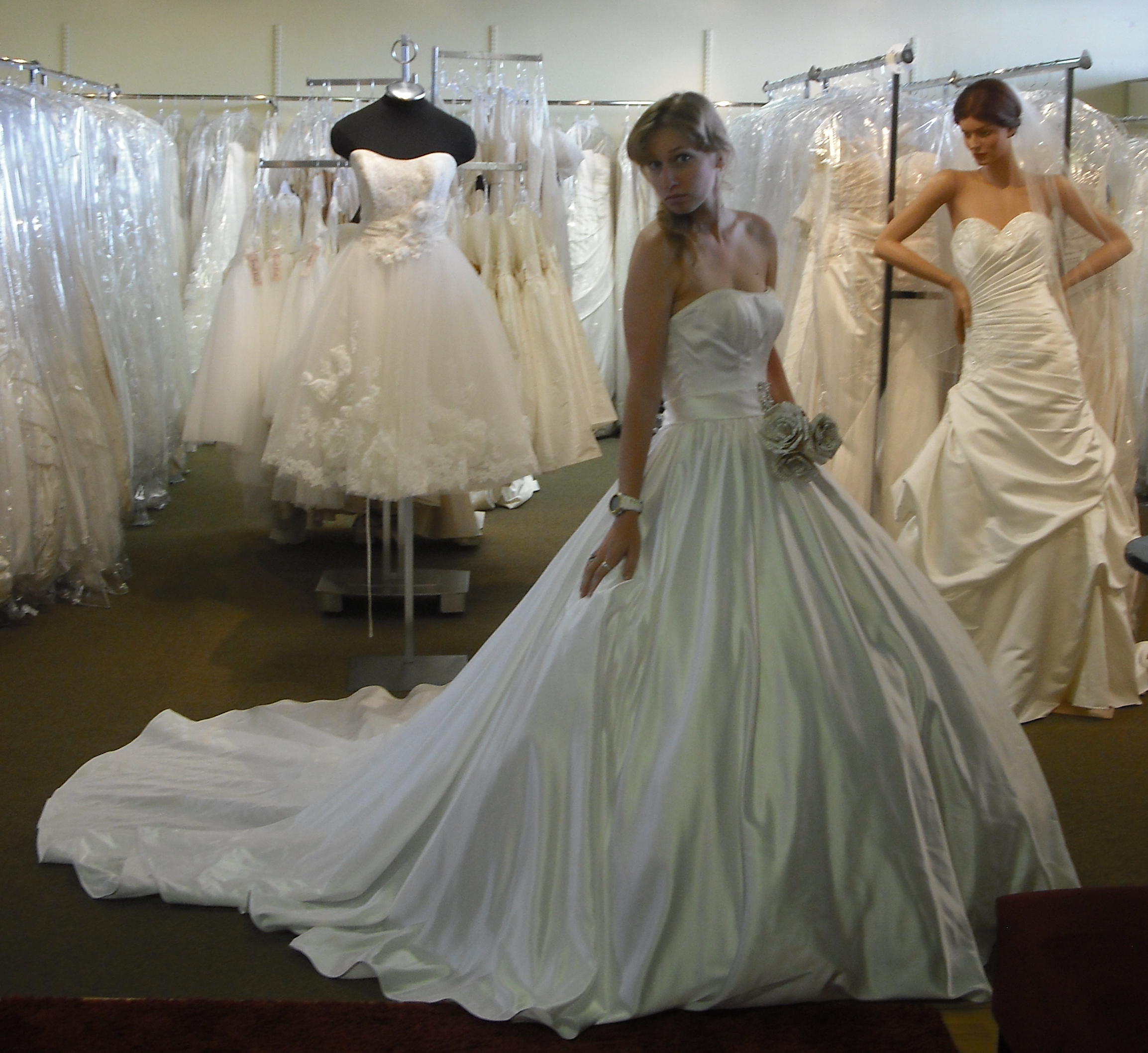 It's OK if you don't get teary eyeid when you find "the one". When I put on my dress and looked in the mirror, I just thought "huh, this could work".

Then I discovered it had pockets! That made it awesome, but I fell in love with it during my bridal session, which I highly recommend because every bride should have a few hours devoted solely to documenting the gorgeous gown she chose for her wedding day.

Be particular about who you bring with you! I think we've all seen too many episodes of Say Yes to the Dress where one of the bride's entourage has their opinion which completely contradicts the bride. Keep your group small, and those who will centered on what you want, not their opinion.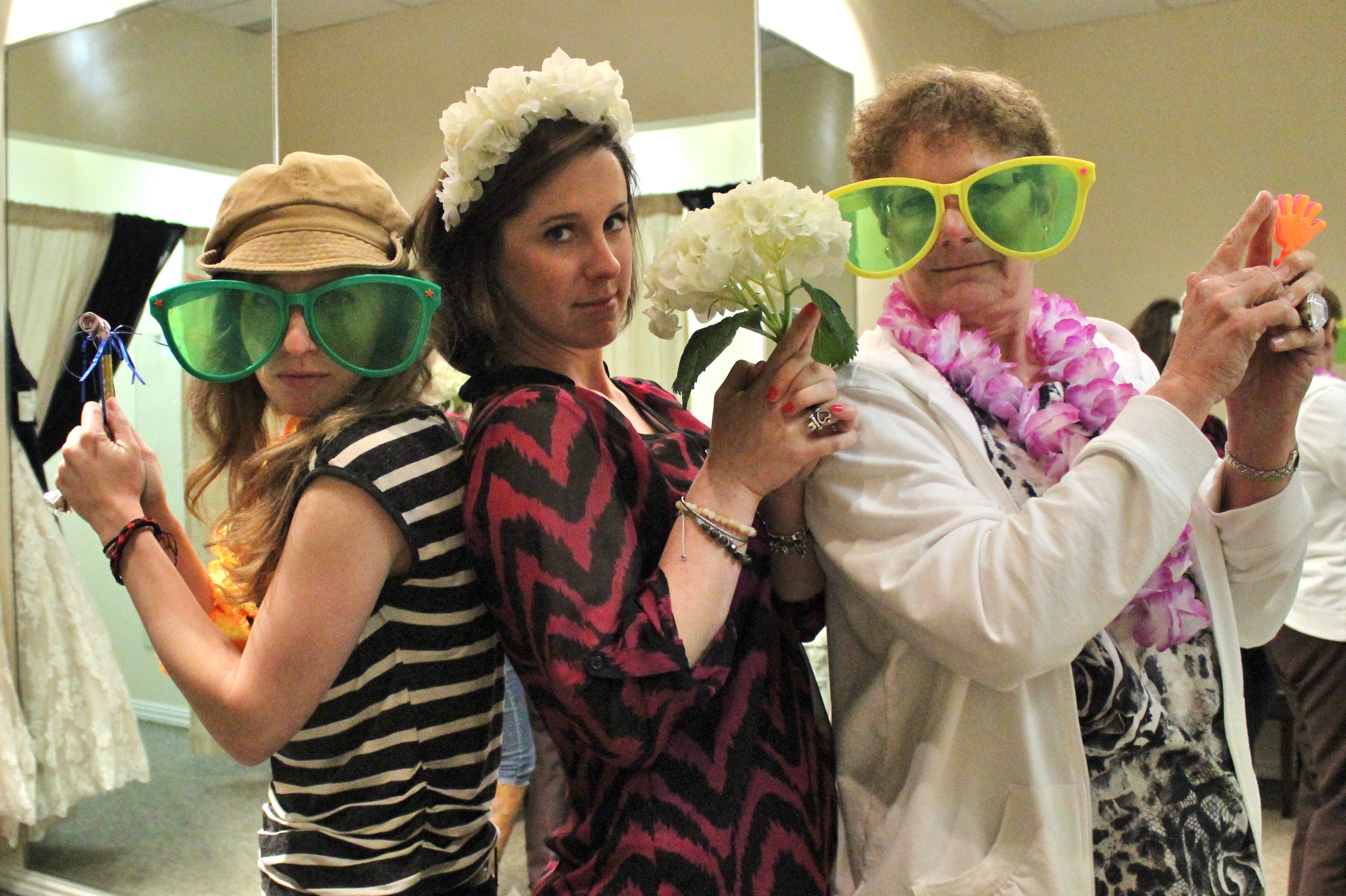 Bonus: if you're helping someone dress shop, ask questions instead. Ask her, how does this dress make you feel? Are you comfortable? What do you think when you see yourself in this dress? If you blown away by a dress (in a good way) by all means, tell her!
Hopefully this sets you on a good path for finding your dress (or helping someone else finds hers). Do you have an interesting dress shopping experience?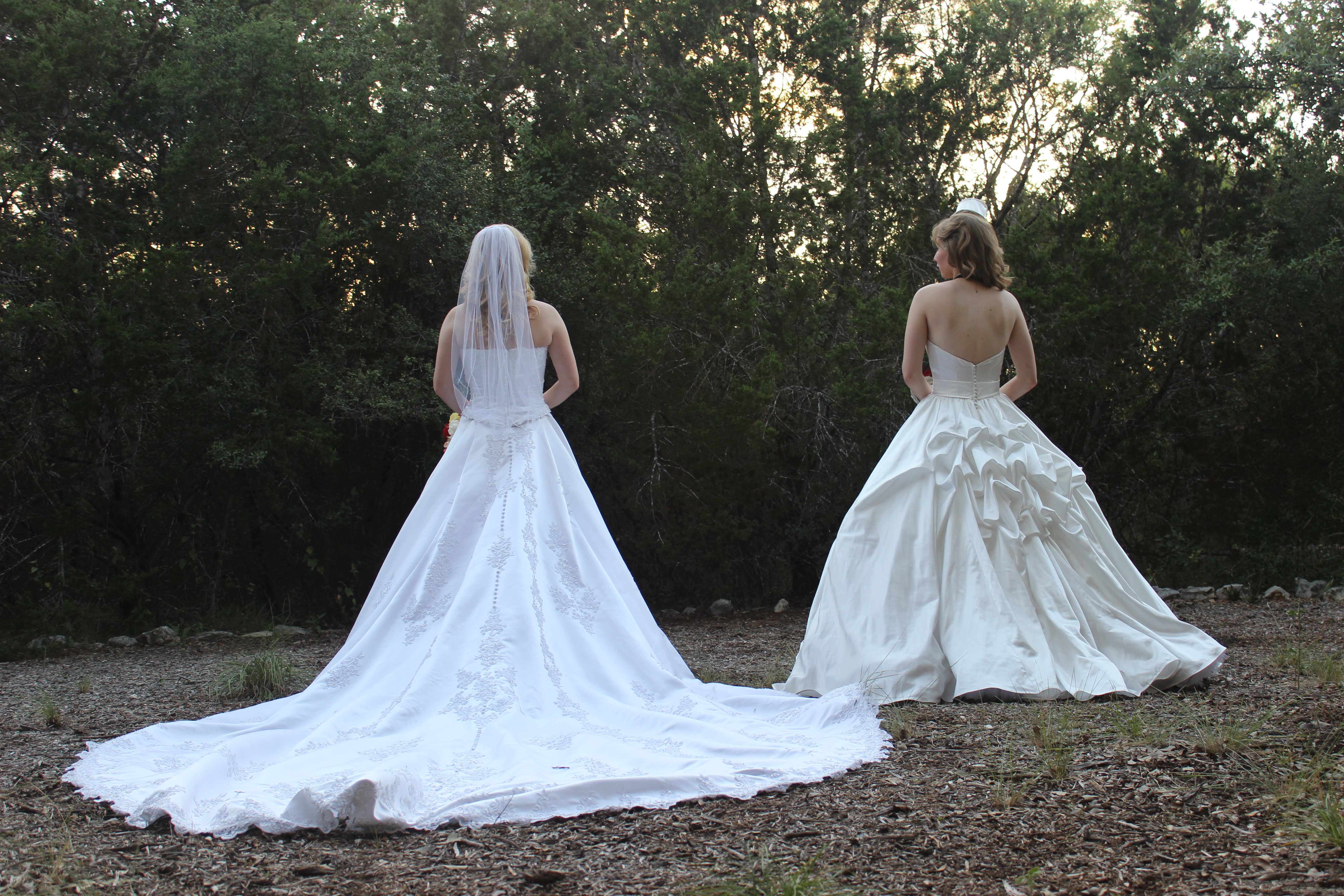 ---
Bonus! I highly recommend when I call the "cupcake test," basically how a poofy dress looks when you sit down.