Hello Dearies,
Today you are going to be hearing from from Greg at Mix It Up Media. My first thoughts when meeting Greg was, "goodness he's tall! He must get all the good angles and not have to worry about people blocking his view." After getting to work with him and his wife Codi throughout the wedding day, I could see what a great team they were and how awesome they were to work with. 
Now normally, I fill blogs like this with photos of my friendor's work, can't really capture videos in photos; however, I can capture Greg dancing to the Backstreet Boys during the reception, so that's what y'all are getting.
I grew up in Keller, Texas. However, San Angelo has been home for the last 12 years. I went to college at Angelo State and graduated with a degree in Communications. Following college, I went into commercial production at a local TV station while also beginning to produce my own video content on the side. I shot my first wedding in 2015 and fell in love with weddings! In my free time, I enjoy tailgating for our ASU football team, barbecuing, watching movies, talking our dog Sammy on walks, and work on projects around the house with my wife Codi.
How did you become a videographer?
I was asked to 2nd shoot a wedding with a local videographer in 2015. Later that year, a college friend asked me if I wanted to "practice" on her wedding. Of course, I said yes! After that, more friends started reaching out asking if I would shoot their weddings. And so…the rest is history!
What services do you offer and what areas do you serve?
We offer a variety of packages based on the needs of each couple. A typical package includes a highlight film, quality audio, full day coverage, and 2 videographers. We also offer several "extras" that include all of the big moments from the day. We primarily serve all locations in Texas, but are definitely willing to travel outside of the state.
How did Codi start filming with you on wedding days?
While we were dating, Codi initially started shooting just during the ceremony so I could have multiple camera angles. As my wedding business grew, Codi naturally became more involved. She was originally just a back-up shooter throughout the full day, but she also found a way to connect with the brides in a unique manner to help with anything they might need: dress bustled, makeup touch-ups, and detail adjustments. Especially during the time when the girls are all getting ready, I found it super convenient that she could be in there capturing the real/raw moments without any awkward feelings about a "random guy with a camera". In the last few years, Codi has learned more of the technical side of video and is now able to capture any moments I need with full confidence.
What would you say to a bride who is trying to decide whether or not she should have a videographer at her wedding?
DO IT!!! There are so many details of a wedding that are gone after that day. Video (and photo) truly help you remember EVERY aspect of the day. Think about your most exciting birthday as a kid…how much of that do you actually remember? Not much right? The same applies to a wedding. The day goes by so fast that lots of little details are forgotten. You will spend so much time, energy, and money on perfecting the decor, food, cake, flowers, and everything else. Why not have a way to remember all of those details after that day?
Video also allows you to go back and see special people: how they act and react, how they sound, what they say. With video, you get to SEE a dad giving away his daughter. You get to SEE a mom dance with her son…or your grandma joining the party on the dance floor. You get to fully RELIVE the first time your groom sees you in that amazing dress with your gorgeous hair and makeup and hear him try to sniff away the sweet tears. All of these moments cannot be re-created, so you want to make sure you get them captured as they happen!
When should brides reach to out if they're interested in booking a videographer?
As soon as they have a date set is the best time to reach out to your favorite vendors, video included. For us specifically, we only book 12 – 15 weddings each year. This allows us to really get to know each couple and their unique story. It also allows us to have plenty of time to make sure the quality of each relationship and video we create have the best quality. Because of this, our calendar fills up quick.
What tips do you have for brides to maximize their wedding day for video?
Scheduling is huge! Make sure your videographer is included in the conversations about your day-of timeline. Because video is capturing sound and movement, we need time to allow moments to develop. If there isn't time, we can't capture the moment.
Also, make sure to communicate all important details. For example, if you are wearing grandma's necklace, let us know so we can capture that special time when she places it around your neck. If there are toasts/speeches being given, let us know who and how many so that we can make sure to have our cameras (and mics) ready to record the touching words shared. No detail is too small for us!
Anything you'd like to add?
When a couple books with us, we truly add them to the Mix It Up Media Family! We form a relationship with each couple and truly try to reflect our natural personalities throughout the whole process. For me (Greg), that means I will definitely be dancing during the reception! I am also not afraid to say some goofy things to get a laugh for the camera. For Codi, she can easily step into her natural "big sister" role to take care of a whatever a bride needs…even if that means asking everyone to give the bride a moment alone when she can tell the bride is feeling a tad overwhelmed. After the wedding day, we try to stay in touch with our couples to celebrate life's big moments with them: buying a house, starting a family, getting a new job.
We mention to our couples that while this is probably their first wedding, it's not our first wedding. Because of our years of experience (including having a wedding of our own), we have LOTS of tips and ideas that we are happy to share so that your day can be everything you've dreamed of! For us, a wedding is not just a single day. It is all the days leading up to your big date, as well as every day after your journey as a couple begins. And we are here to help you along that amazing journey.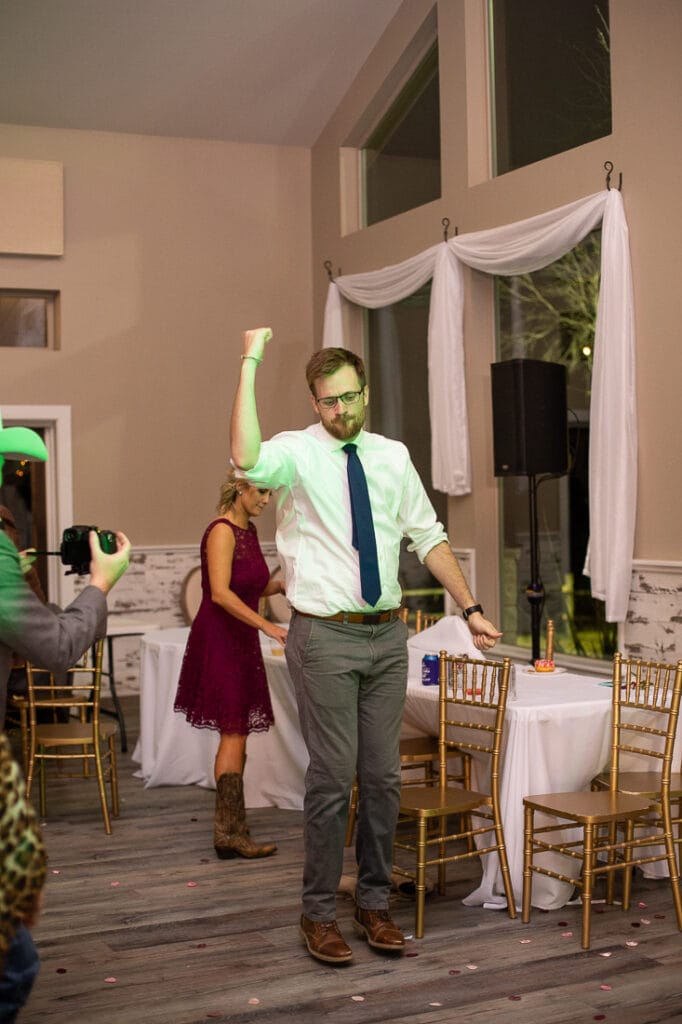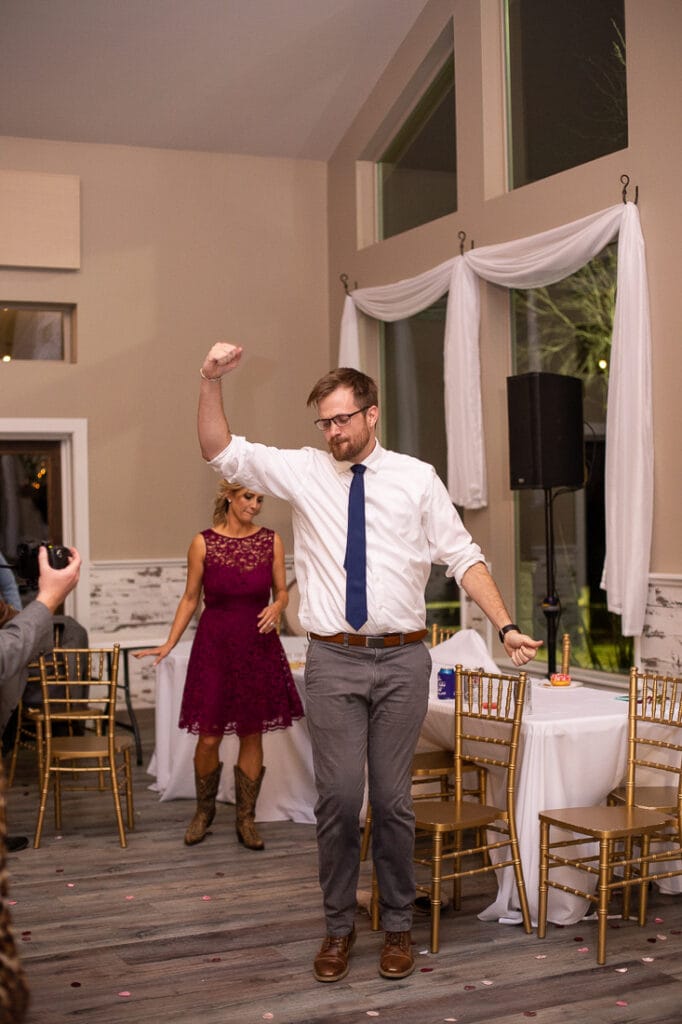 Where can brides find you?