So we've discussed the main First Look, but you've probably seen or heard of a couple of other options, so we'll be hitting on those in this blog. These usually happen before the First Look with the Groom but it really depends on which one you think will get you more emotional (gotta keep that make up together girl!). Plus, what portraits we can capture before the ceremony if you do a First Look.
First Look with Dad
This can be with your dad, mom, grandma–anyone significant in your life who you'd like to have that special moment with (and who hasn't seen your bridal look). Like with your Groom, we can shoo everyone away so it's just the two of you (and me of course), or if you're cool with someone like your mom to witness that moment, they can stay.
First Look with Bridesmaids
If you've managed to keep your look secret from your closest girls, then a First Look with your Bridesmaids is such a fun moment when you're all dolled up. This means you won't have them in your getting ready photos, so someone like your mom will help you get on your finishing touches (or you can decide to let your MOH stay and help–if all else fails, I know my way around a wedding dress).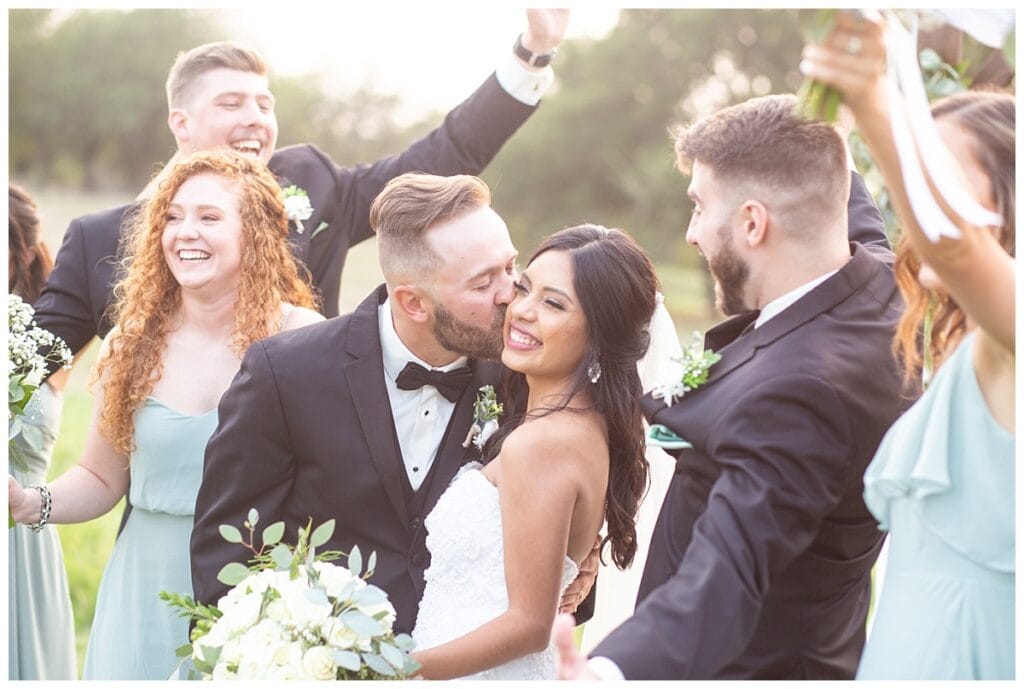 Pre-ceremony Portraits
Now after all of your first looks, we will take care of your wedding party photos–usually starting with everyone together, then the bride and her bridesmaids so the bride can get tucked away before guests arrive; followed by the groom and his groomsmen. If you have a special arrangement in mind, like the bride with the groomsmen, it's best to let us know in your final wedding questionnaire so it will be in our timeline notes and we can keep the groupings flowing smoothly.
If you do not have a First Look with your groom, then we will not do an entire wedding party portrait–we'll do a set of portraits of just the brides and her bridesmaids, and once they're tucked away, we'll capture the groom and his groomsmen.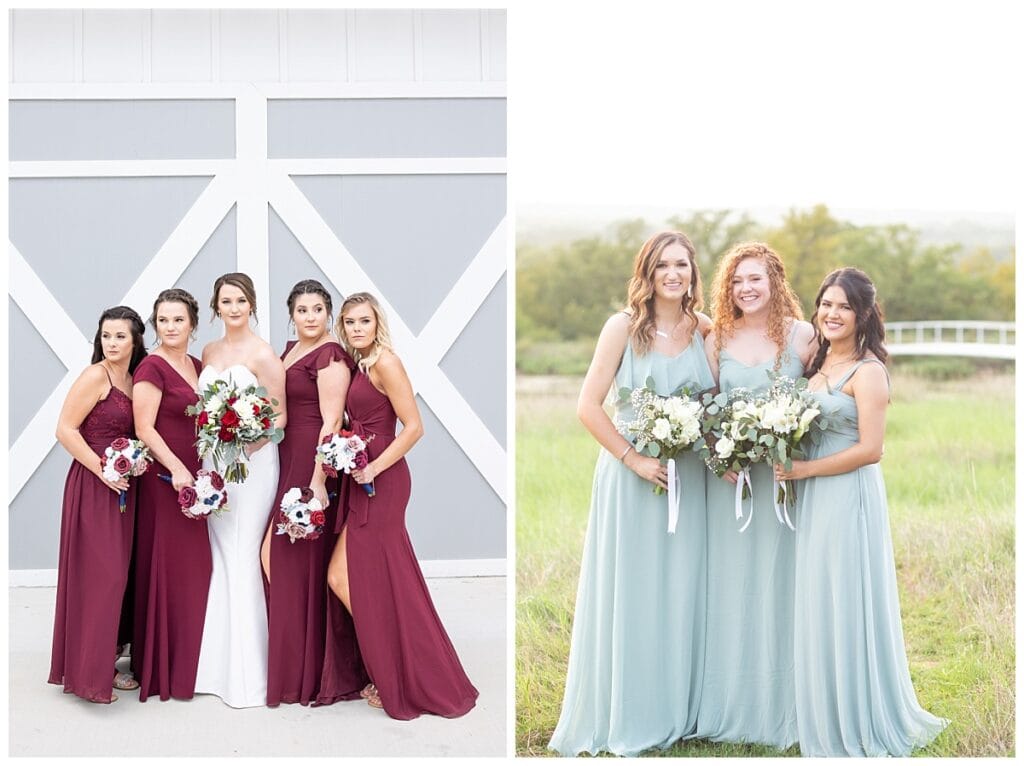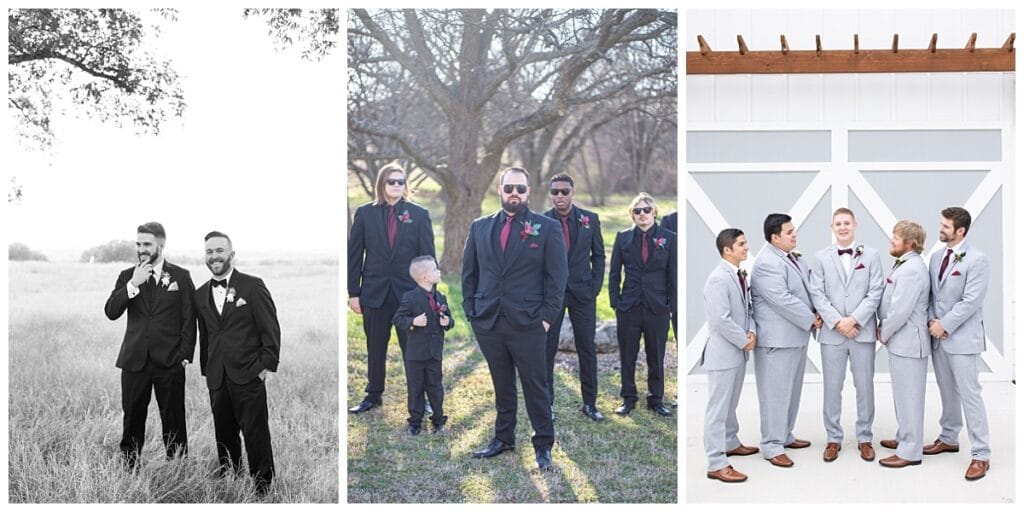 If possible, we can also capture immediate family photos–if they're willing to be ready nice and early for portraits (remember, at minimum, we hide the bride 30 minutes prior to the ceremony). By getting your immediate family photos done before the ceremony (so you, your parents, and any siblings–plus their spouses and any kiddos), we can reduce the number of photos to take after the ceremony–but you will need to be ready earlier in the day.