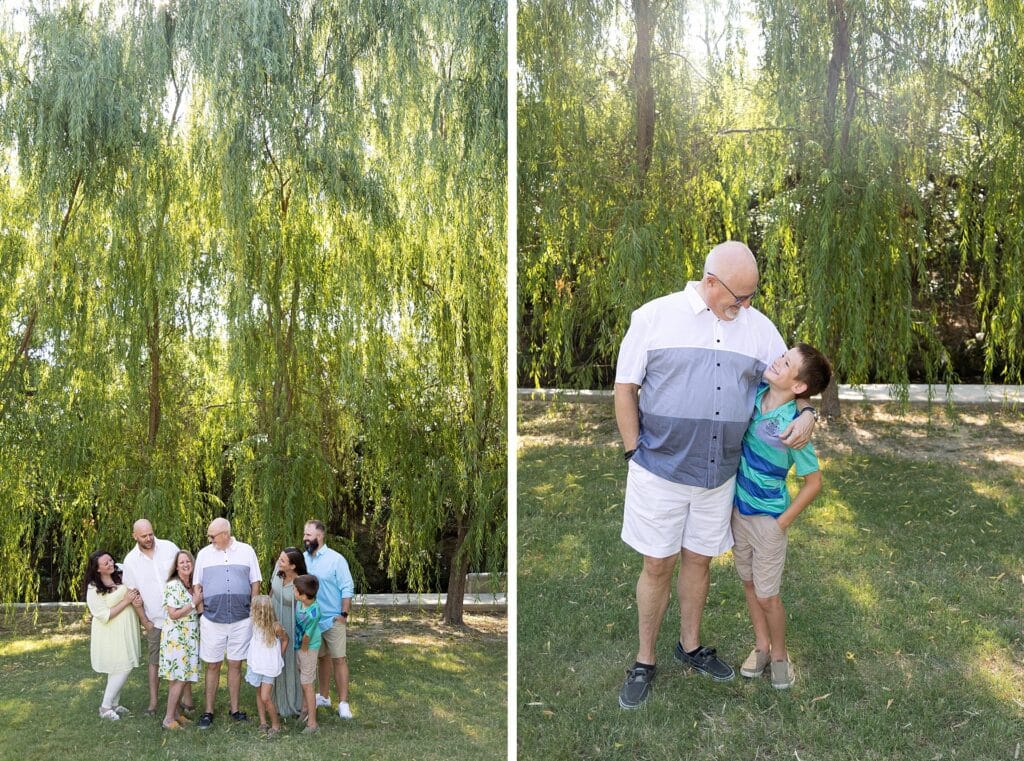 What started as a birthday surprise for Nana, turned into a portrait session as the whole family—which I highly recommend, moms need to be in more photos.
Multi-generational family sessions are so fun. I think it's all the different family members together–the aunts, uncles, cousins, grandparents–being together that help everyone relax and have fun with the session. Plus with all the people to photograph, everyone gets breaks to just hang out during the session.
Does that mean you have to have more people ready on time? Yep. Coordinate even more outfits? Oh yes, but it's totally worth it.
All the Barricks were a delight to work with, several of them are pros in front of the camera, and the kiddos were, to quote Eli, "adorable." Airfield Falls was a great location for their session. Their bright colors fit great next to the weeping willow and rock-bordered creek.