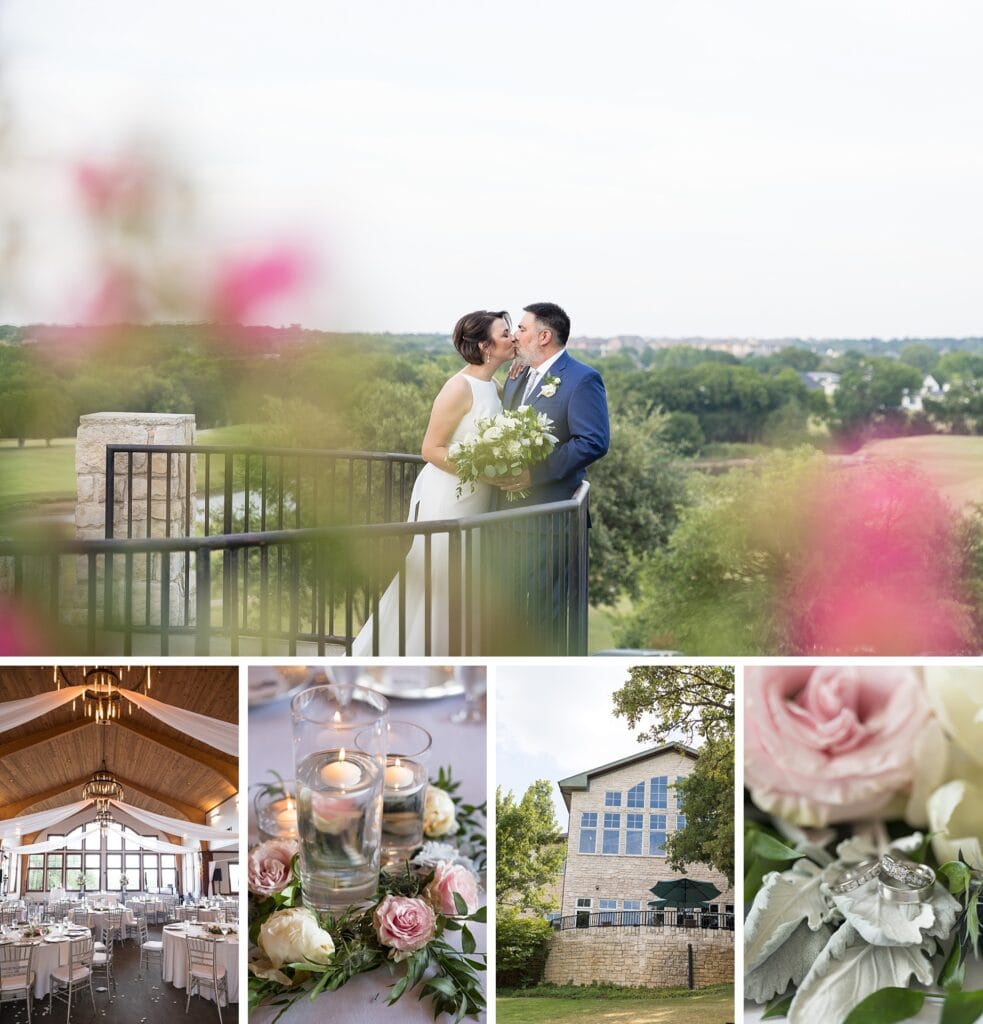 It was sunny with just a hint of a breeze, a balmy day compared to Lisa and Gene's engagement session at the Dallas Arboretum. With extra insight on their part, they chose to have an indoor ceremony; and thanks to Sky Creek Ranch's ballroom's wall of windows, we had a bright and beautiful ceremony and reception space.
Lisa greeted us with a smile and a wink, as effervescent as usual, surrounded by dear women from different stages of her life, all helping her get dolled up for the day. Gene walked about, calm as ever, ensuring everything was in its place. Mackenzie from Stoked Weddings kept everything running smoothly, and all details beautifully arranged, and we teamed up with our friend Hannah and her videography team at Hans Film & Photo to capture all of the memories.
Before guests arrived, Lisa and Gene shared a "First Touch," a sweet moment of holding hands, and a prayer, while still keeping the surprise for walking down the aisle. A good friend of Gene's was the perfect Flower Man, absolutely understanding the assignment, covering in the aisle—and Gene–in petals before Lisa's sons walked her down the aisle.
With the reception came good food, fun chatter, dances, and toasts—my favorite being from Lisa's Englishman brother (anyone who knows my affection for the UK will not be surprised). Once the formalities were done, and Gus from Your DJ got the music going, I don't think Lisa stopped dancing, ever.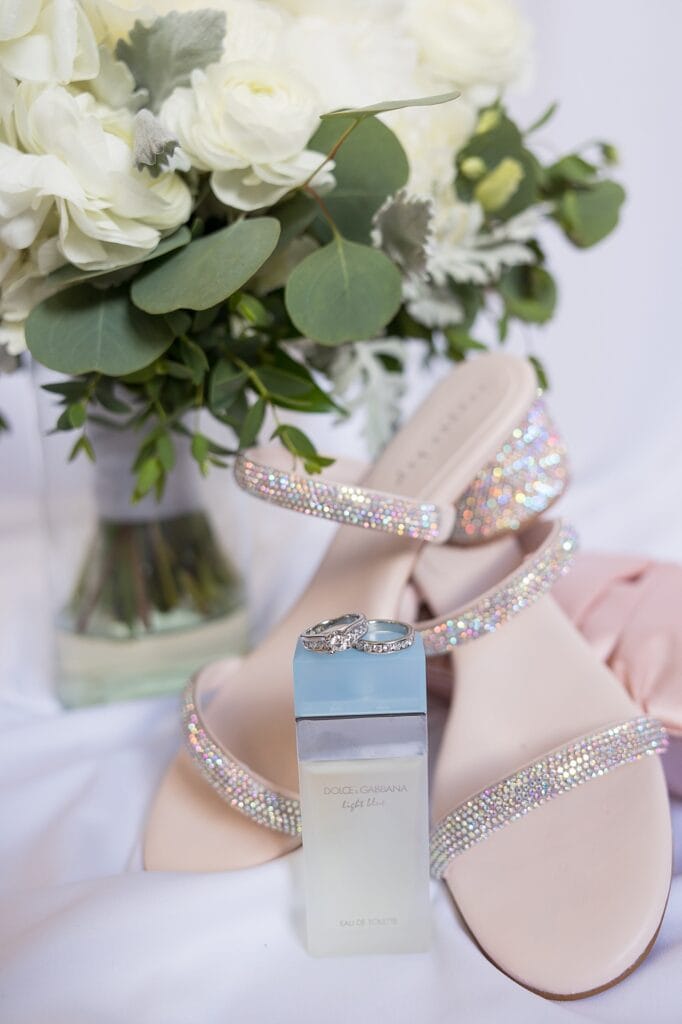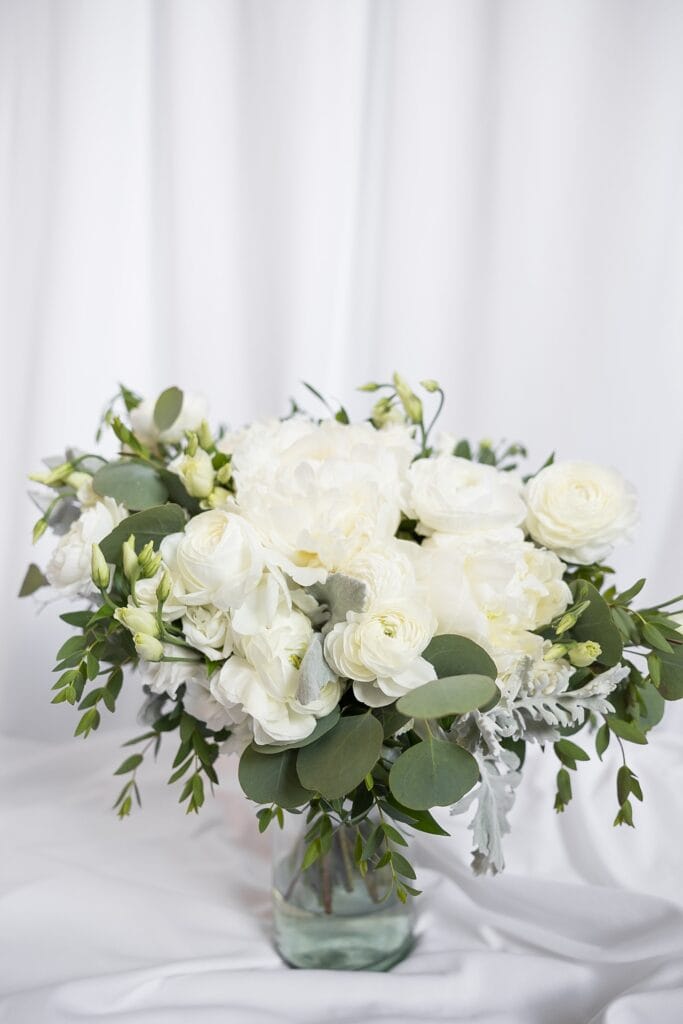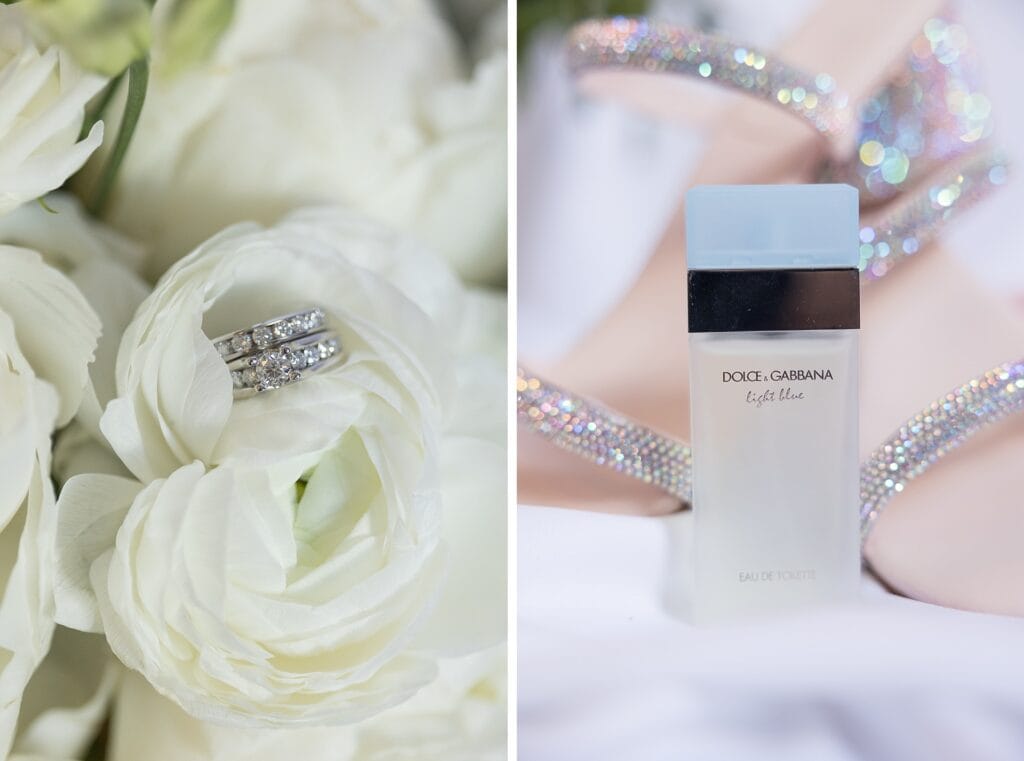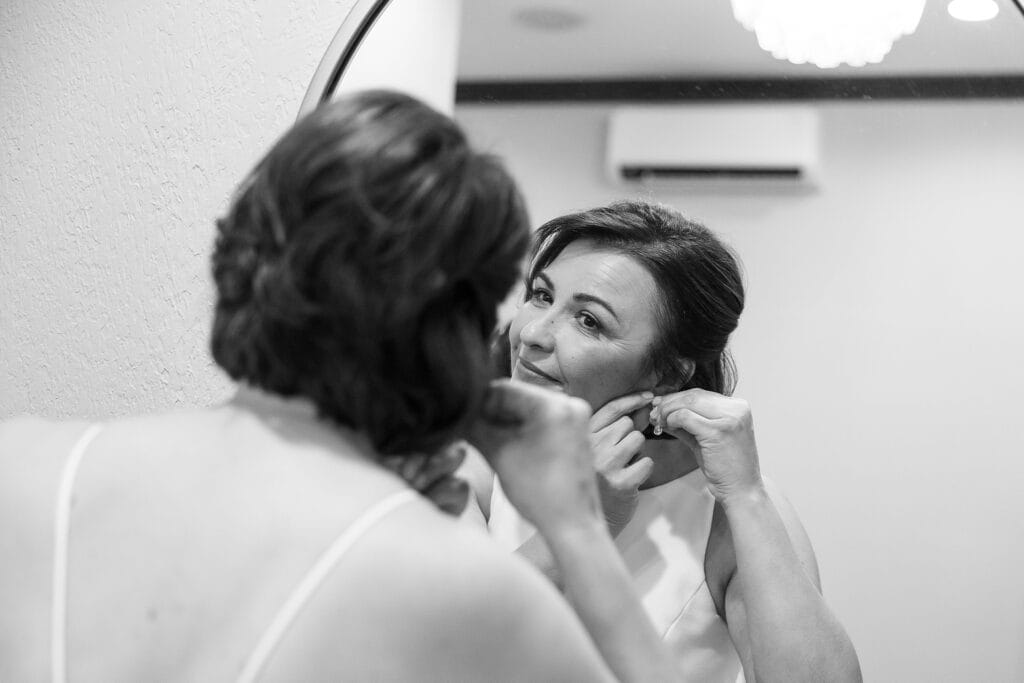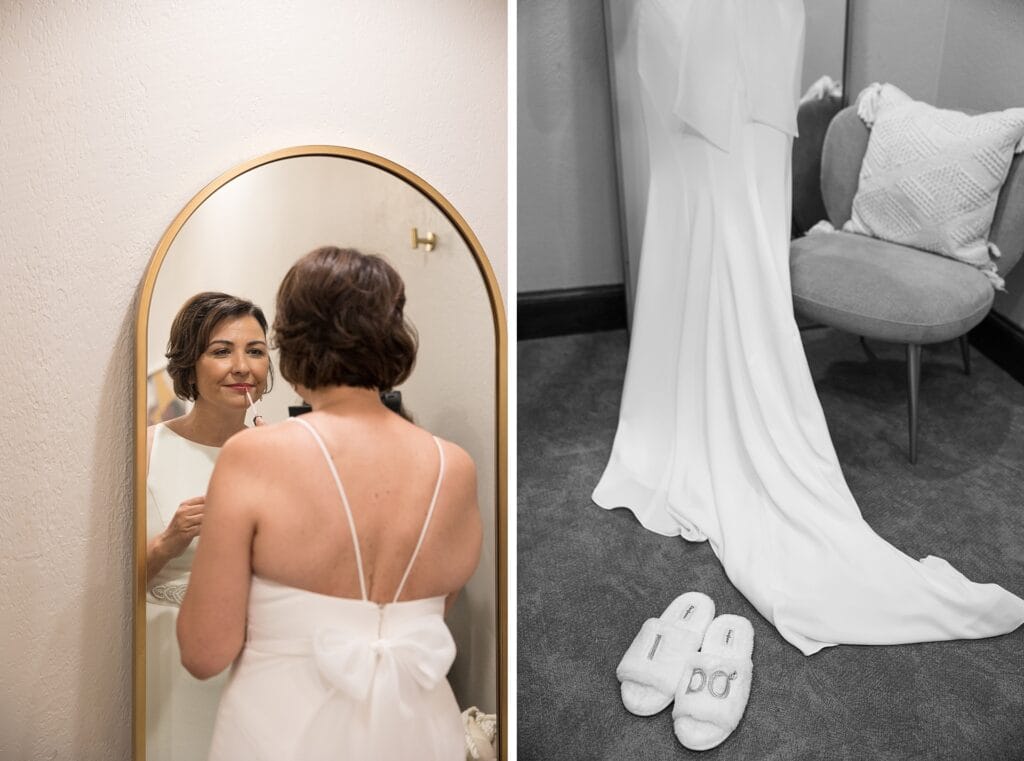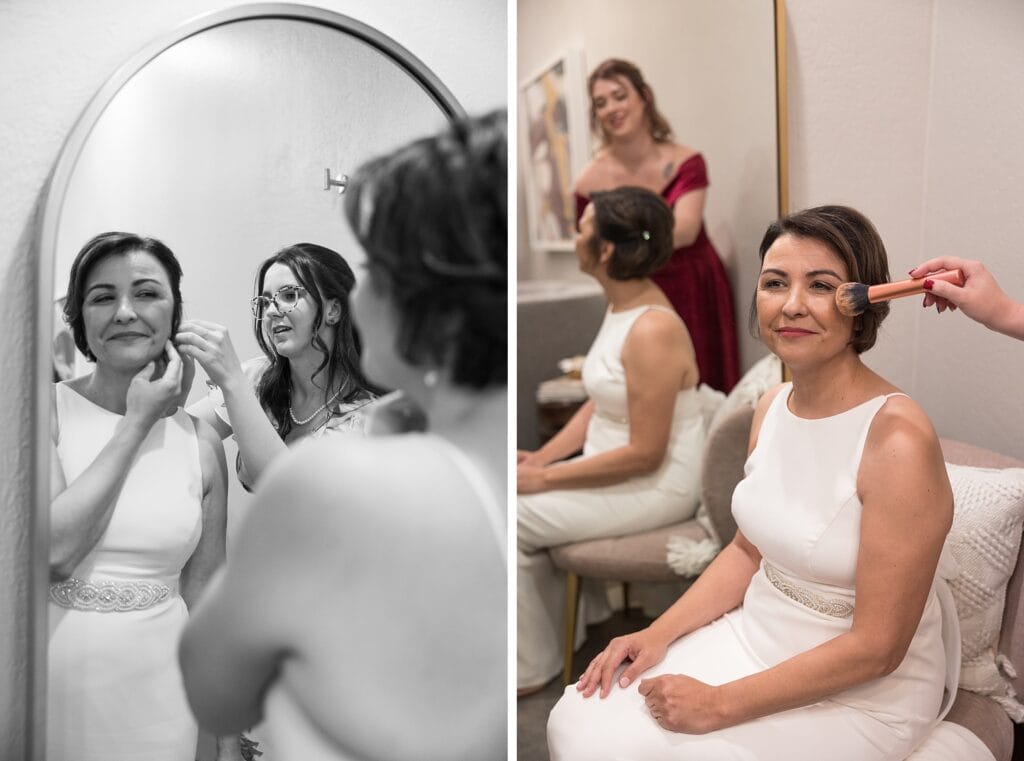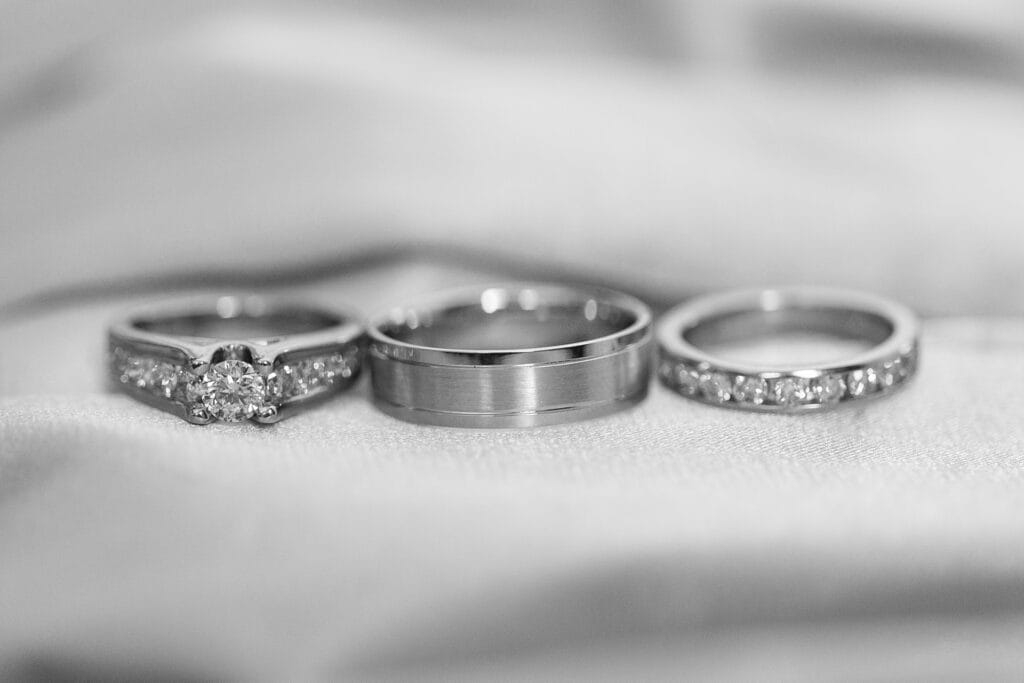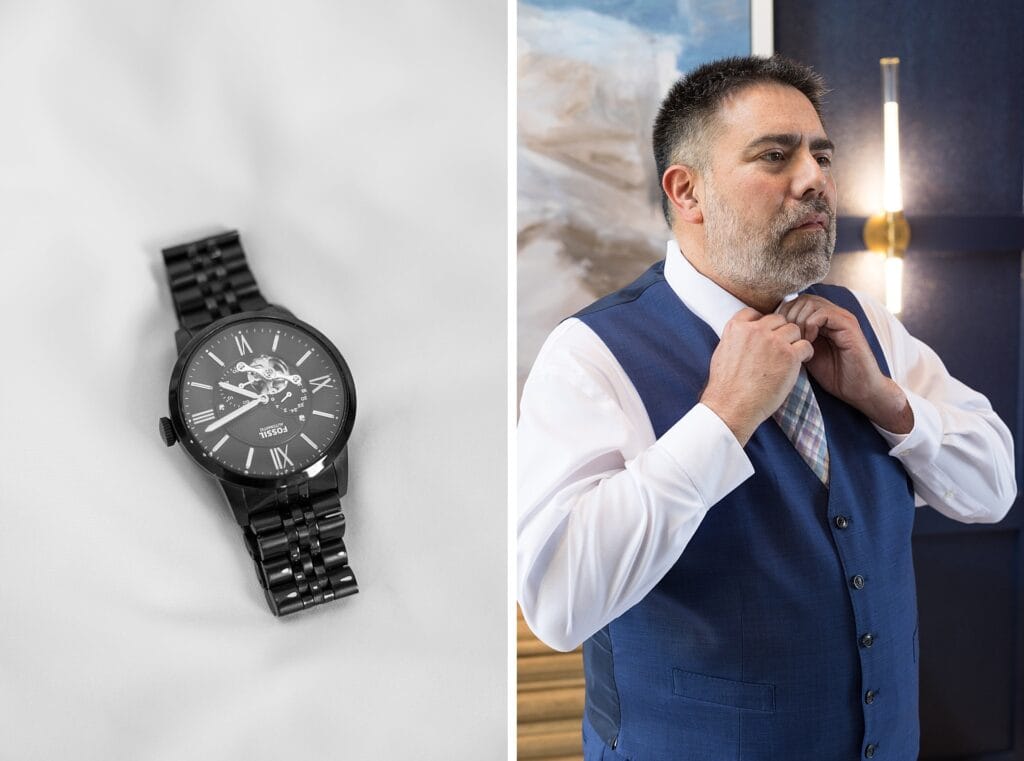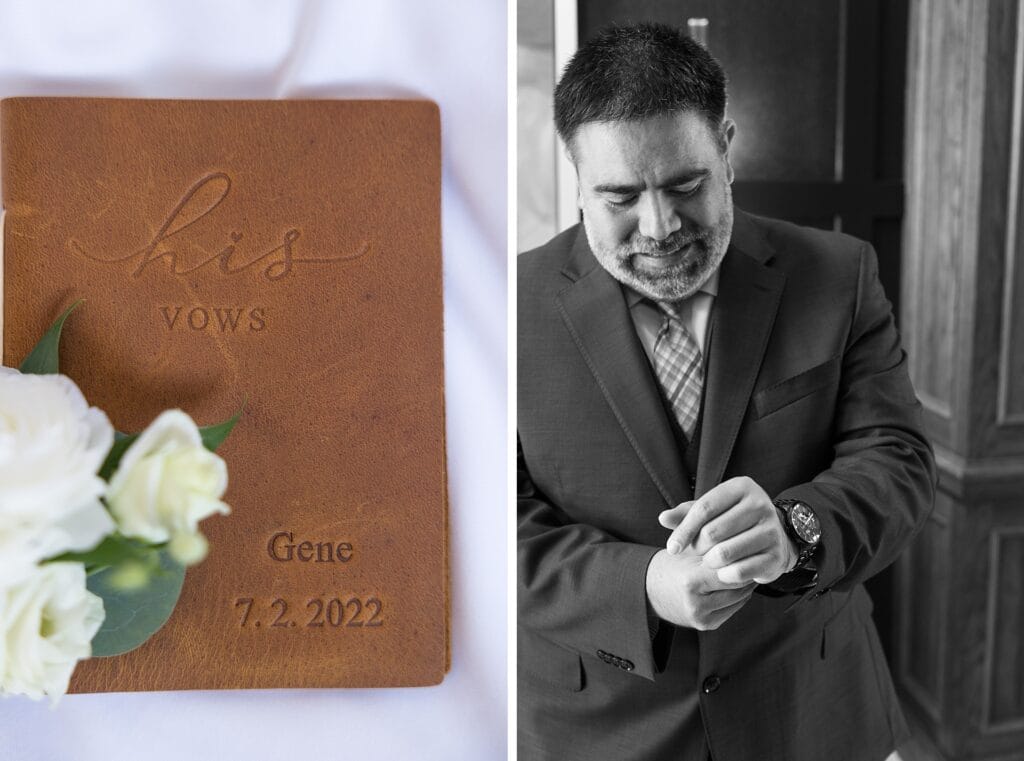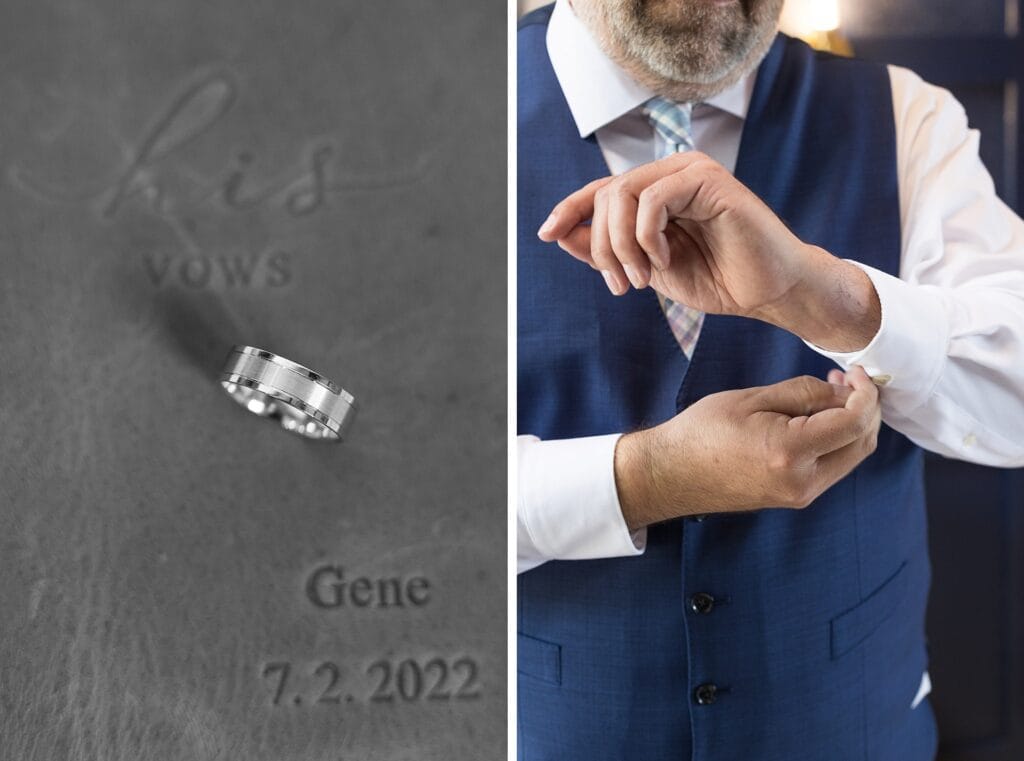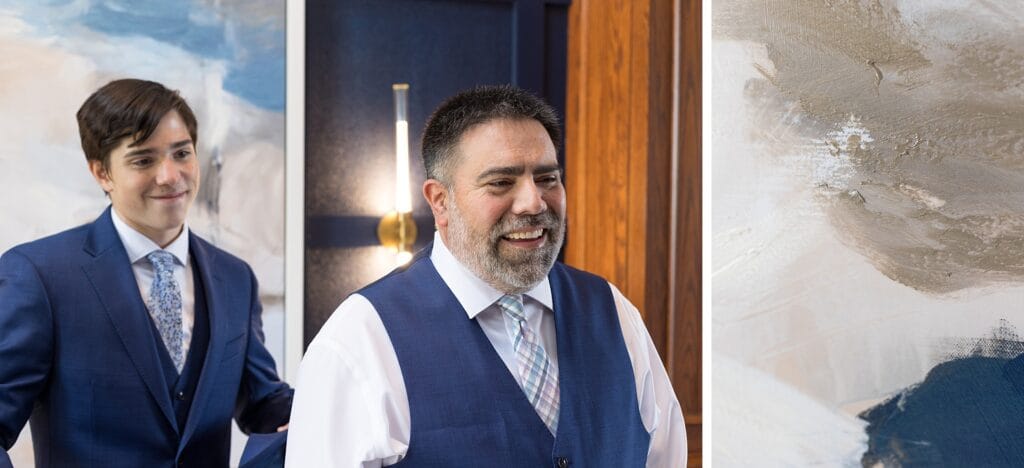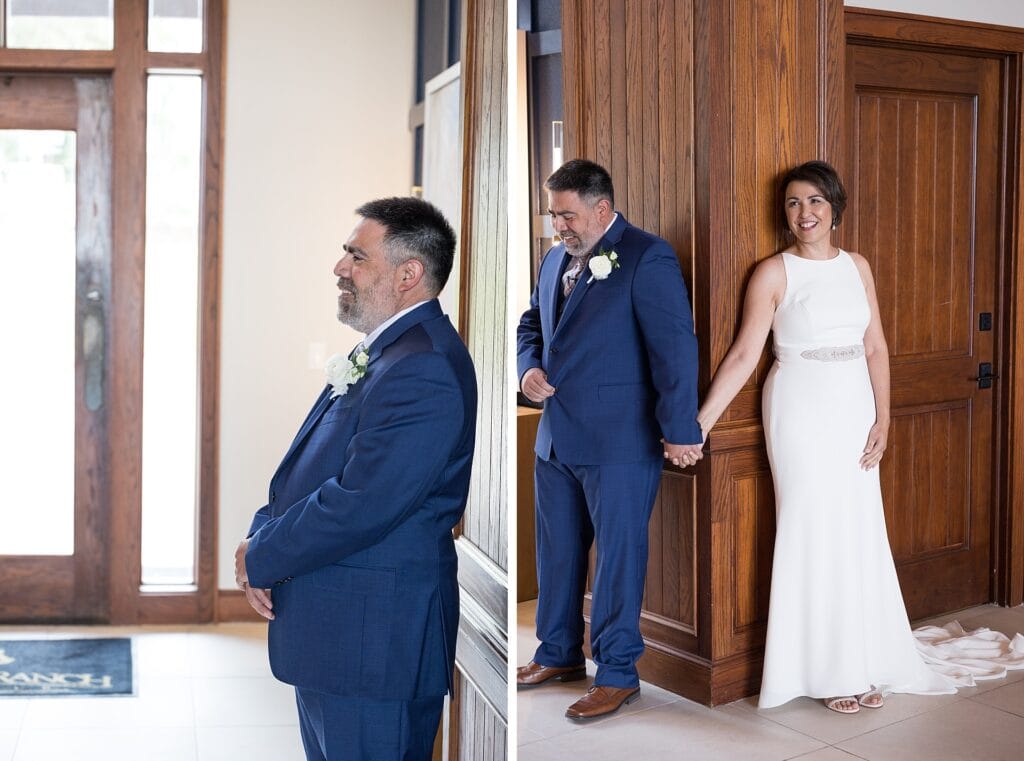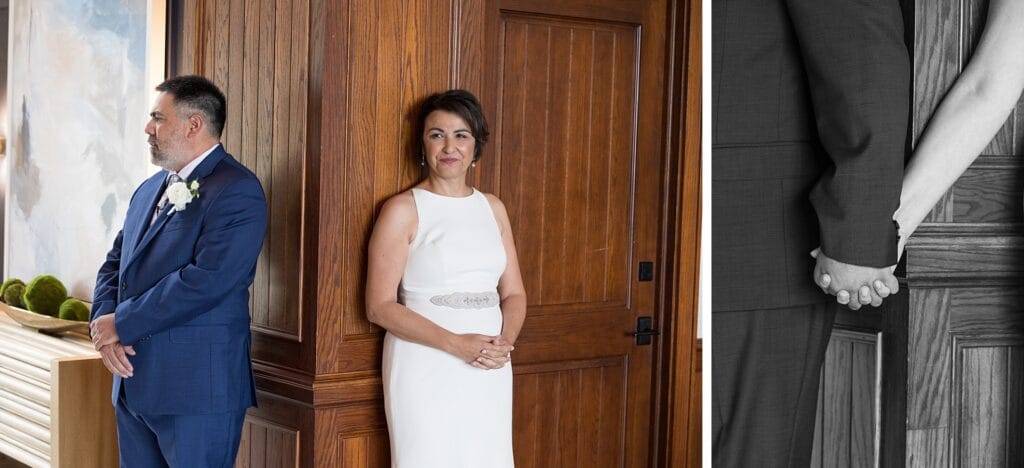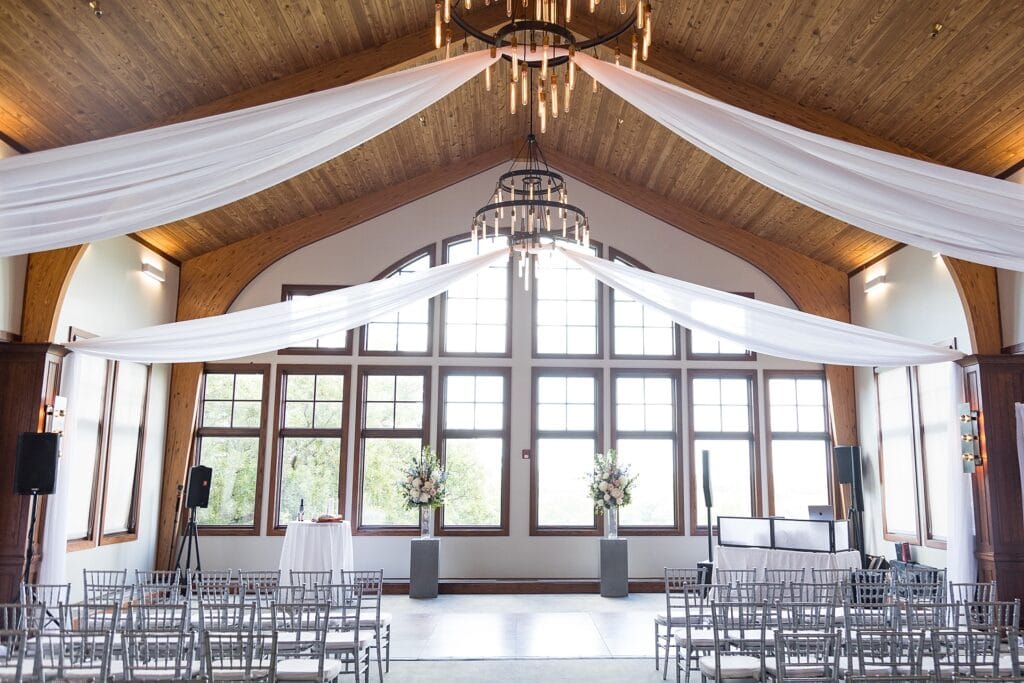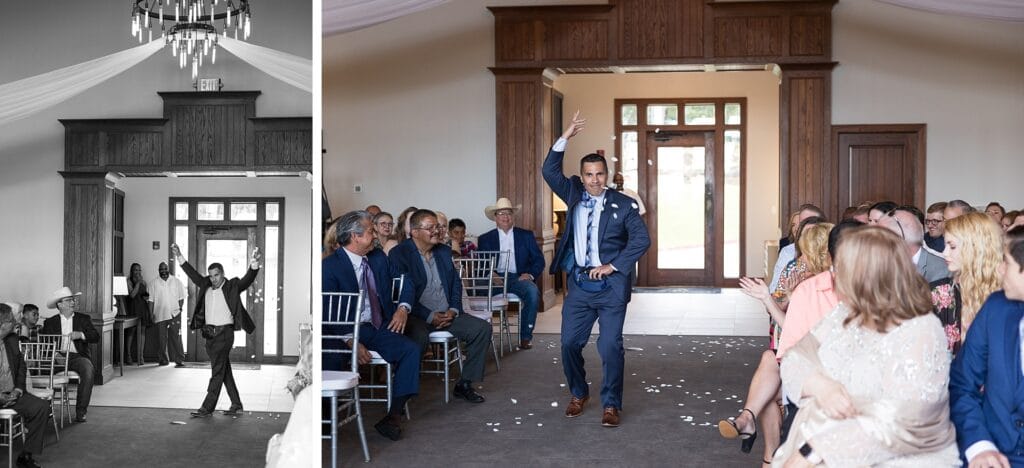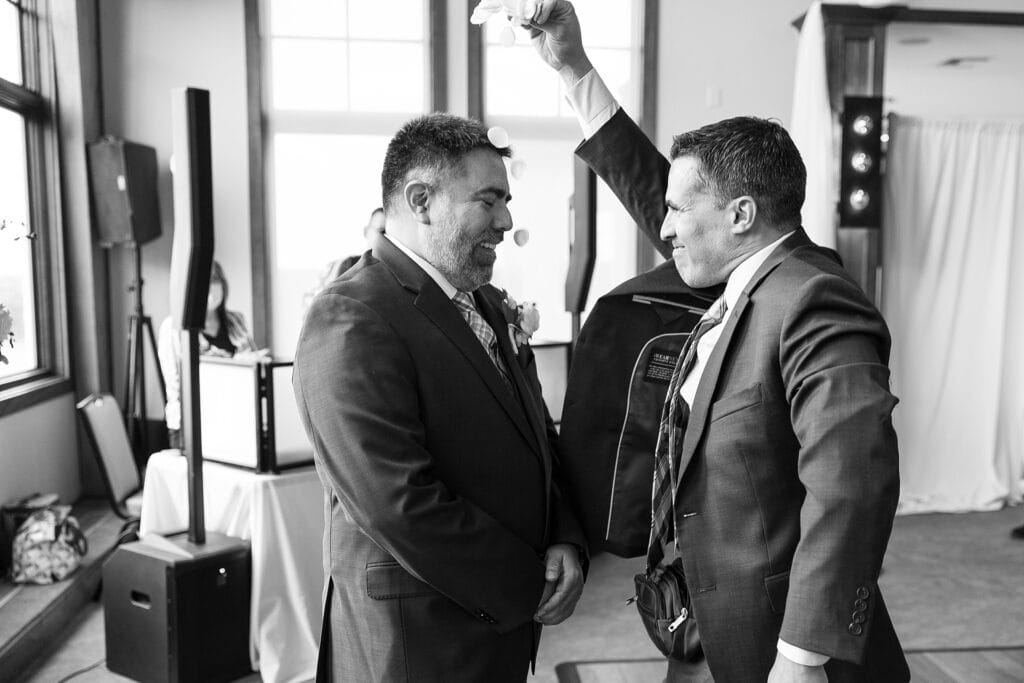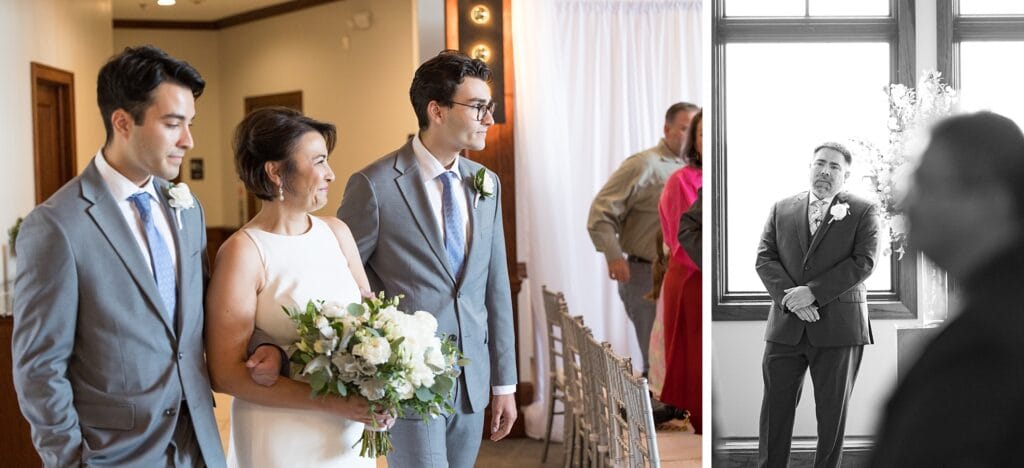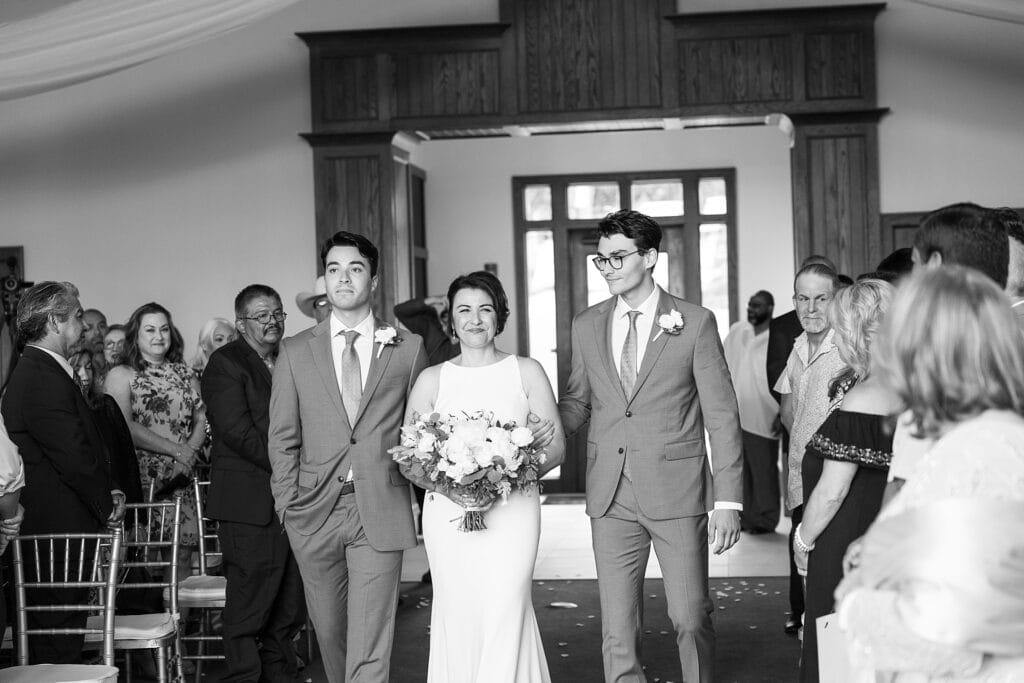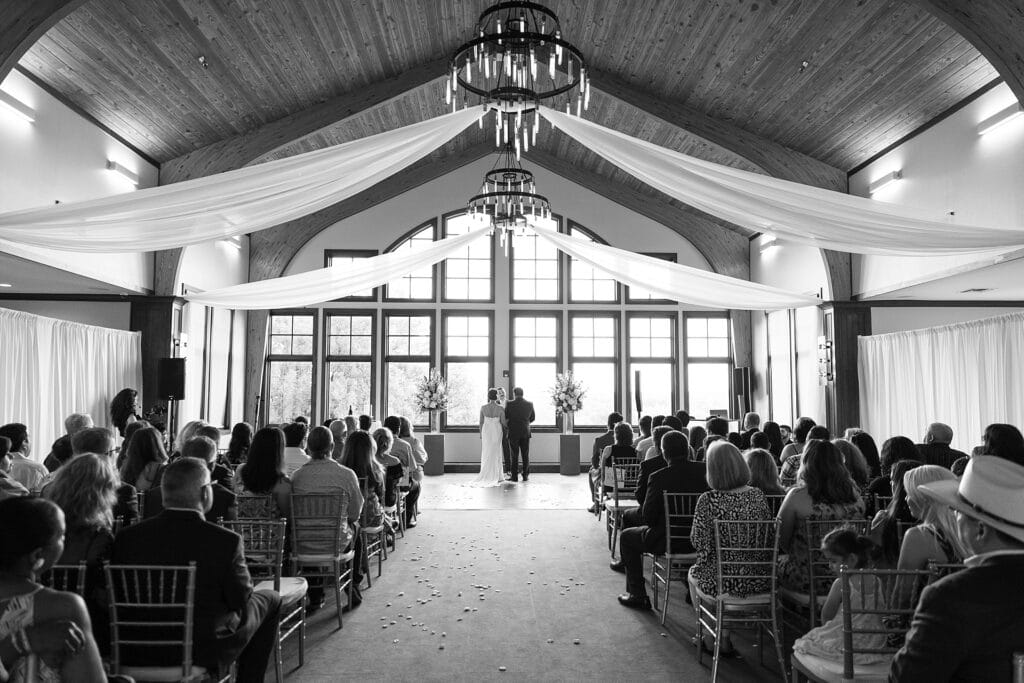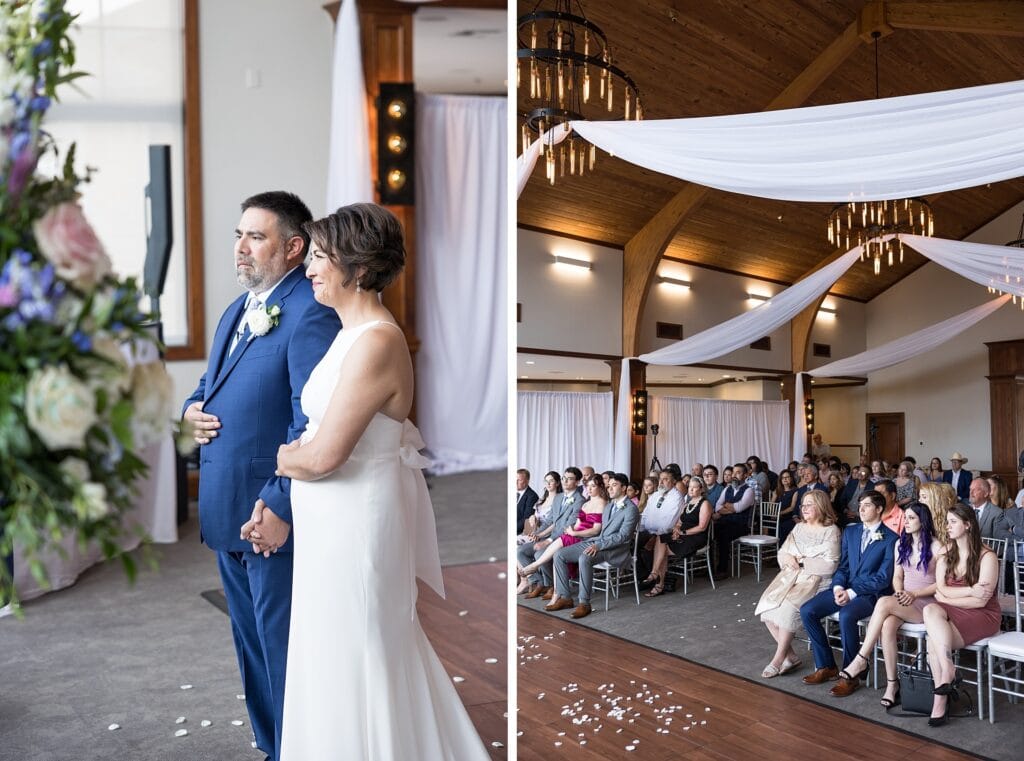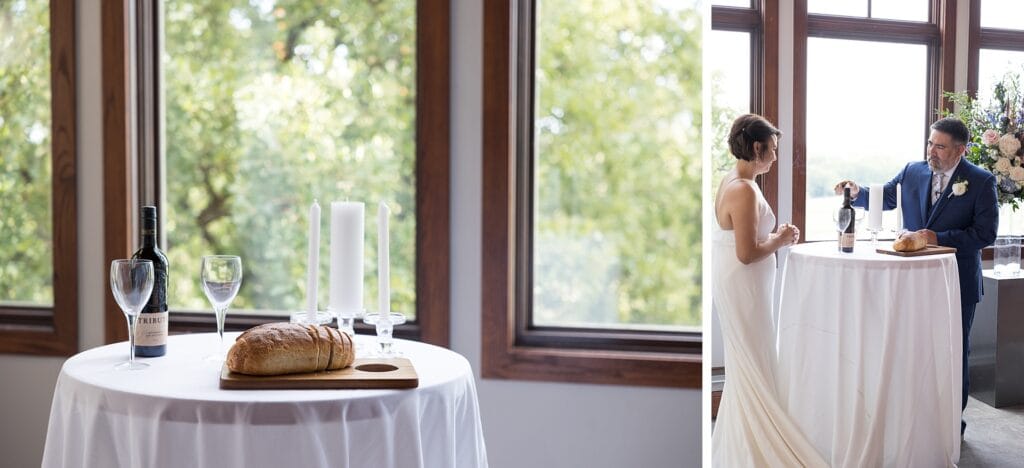 Don't mind me, just slightly obsessed with this loaf of bread, it's gorgeous.