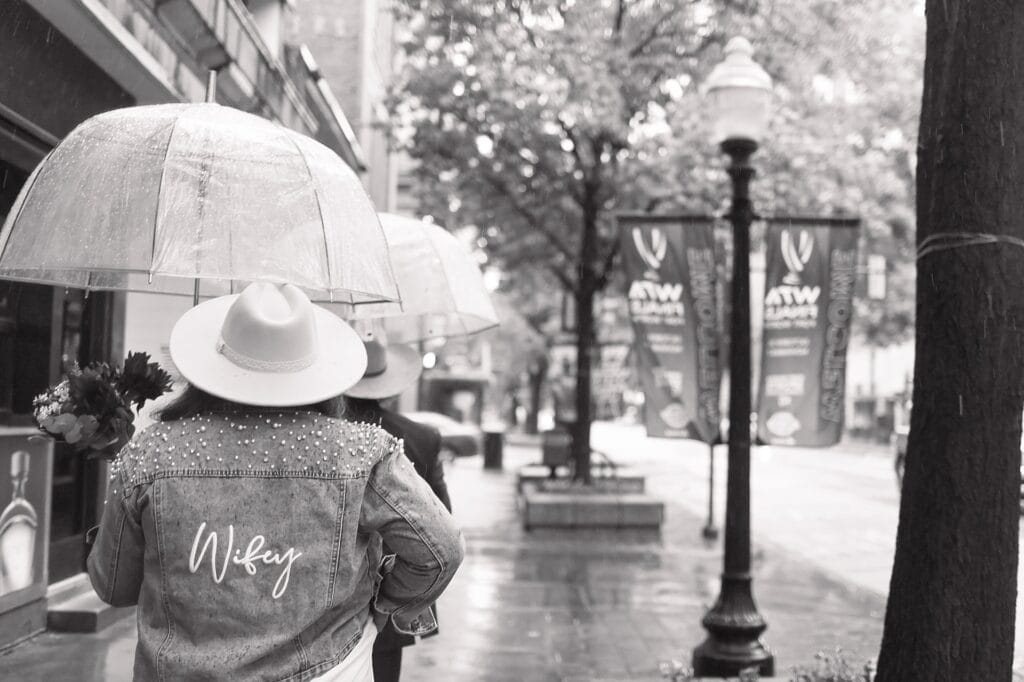 Elizabeth reached out to me about photographing her and J's elopement. They wanted to be married on 11/11 at 11:11, and selected Hyde Park downtown because it was near where they had their first date. It was going to be an intimate affair, just the two of them and their officiant. So simple and easy right? Simple yes, but easy? Well…
After settling the time and location, rain appeared in the weather forecast. I watched the predication like a hawk, and determined with some umbrellas we'd be fine. Then they had to find a replacement officiant because their original choice had an emergency in the family. We had maybe 15 minutes of the whole elopement without rain.
But you know what matters? They're married! And thanks to the rain and a special event blocking most of the parking areas, we got to enjoy the downtown space almost entirely to ourselves. 
I love that Elizabeth chose to wear a wedding dress, and that the increasing rain meant we slipped into Barber Brother's Bookstore for a few photos (I had to really work to not book shop while composing portraits).
So many of the locations they chose for portraits were significant to them, and I'm so happy they let me be a part of their special day.