Hello dearie,
You've welcomed a new little one and you want to document this time in your life with a lifestyle session. This will probably entail more planning for you than a typical portrait session. Just know that in many ways it will also be more relaxed. 
Plan for the session to last up to two hours. We won't be shooting for two hours, there will be plenty of breaks for nursing or bottles, and diaper changes.
The photos will be less about that everyone-smile-for-the-camera pose and more about connection between each other. Snuggles, looking at each other, tickling the kiddos, and more are all encouraged. Simple activities like fixing a pancake breakfast together are a great idea to get any older siblings involved (and help you focus on something besides the lady with the camera).
When you have little kids in addition to your latest addition, I always recommend choosing a session when they will be the most rested and at their best–usually after nap time. After that, we base it on lighting. Now for outdoor sessions, we want soft light–early mornings and late afternoons–for indoor sessions give me the harsh light! Why? Harsh light means there's more light to enter into your home through windows and doors.
So to prepare: turn off your lights and open all your blinds and curtains. Look around your home and see which area have the best (in general it'll be the areas receiving the most) light–doesn't matter if it seems weird, like next to a bathtub, I will use it (see below).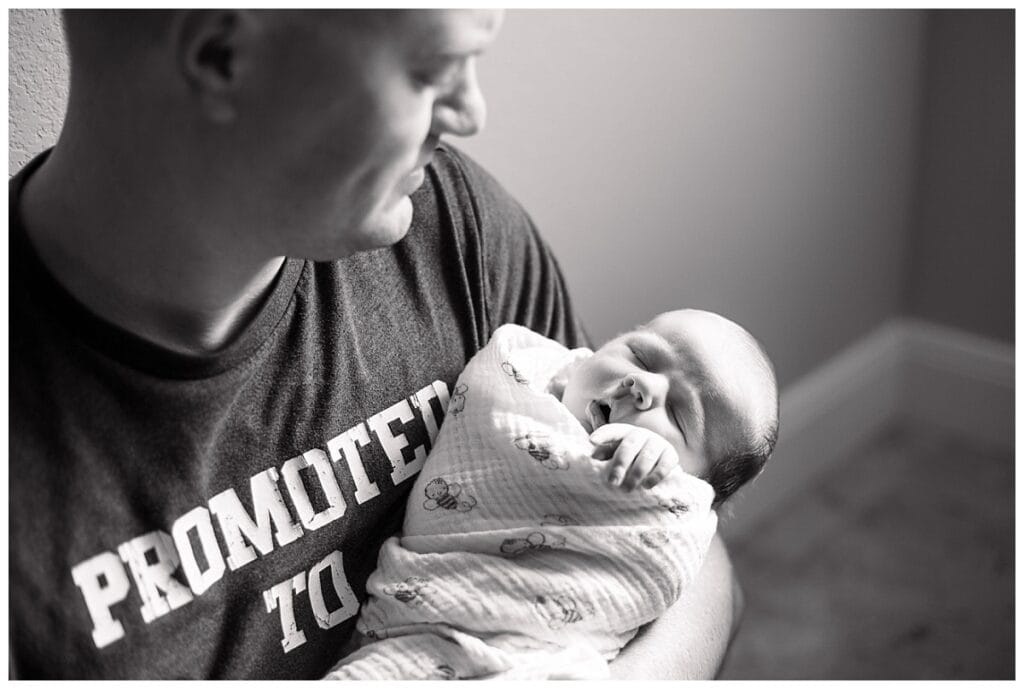 Now that we have an idea of lighting, it's time to tidy up and remove distractions! Never fear, you're home doesn't need to be spotless, just decluttered, and it only needs to be around the areas where the best light is, so not your whole home. Typically, I'll photograph the baby's room (or their area if you don't have a nursery) even if the light isn't ideal; however, majority of the portraits will be where there's good natural light.
So look around, and straighten up just those areas, and remove anything that might distract in the photos–like a bright orange pillow.
Unless that bright orange pillow is a special memento you want included in some photos, then make sure it's out for me to know about, I want to make sure we record all the special things you have for your little one.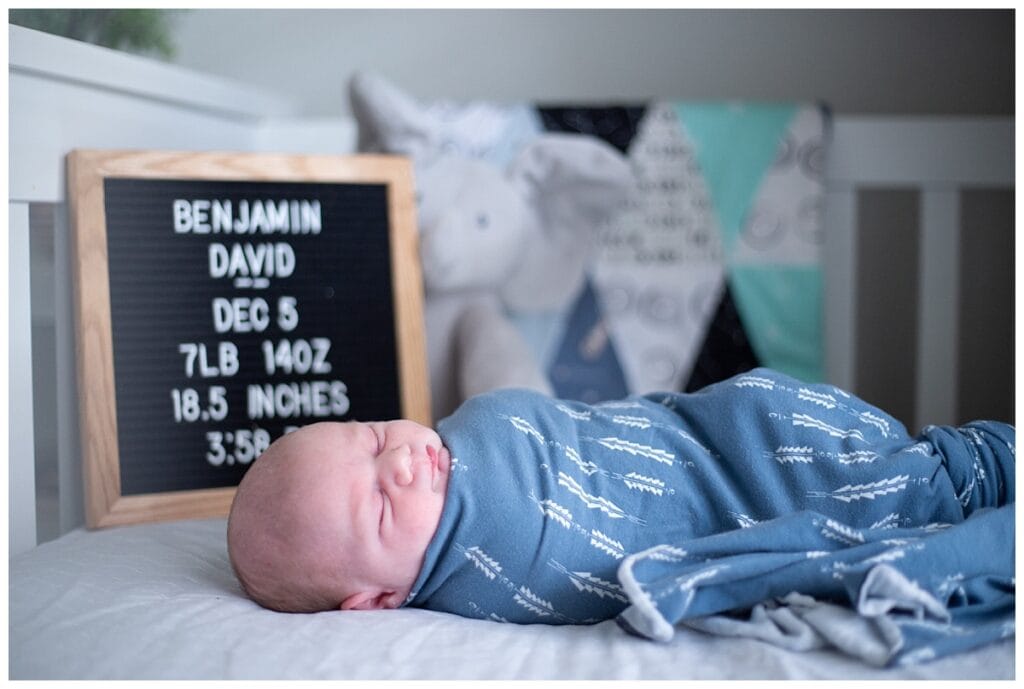 Well that doesn't sound dramatic at all.
Just like how the posing and flow of this session is different than a typical session, your attire will be a bit different too. Biggest one: you don't need shoes! I mean, if you want to rock stilettos while curled up in bed with your newborn then be my guest; in general, because this is an in-home session, I expect your overall look to follow my general suggestions for clothing but on a more relaxed scale. No shoes, fancy pjs, some quality neutral sweats–or flip side and wear a flowy gown while the new dad rocks a crisp white button-up and khakis (but no shoes).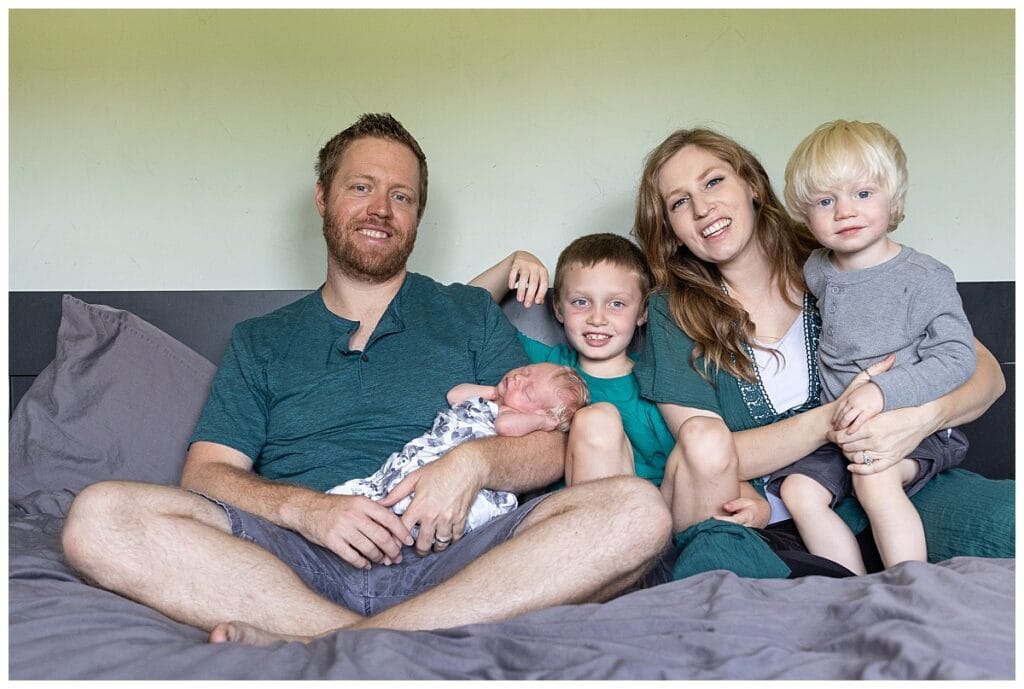 This may sound weird to practice for your photo shoot, but it's something I realized while taking our photos after Miss Evie's birth–we were trying to do a quick family shot on our bed, with us all sweet and snuggly, BUT it took lots of "we are not doing xyz" instruction because are my boys used to sitting quietly on the bed, chatting and smiling with mommy and daddy? That may happen once in a blue moon, but 90% of the time they turn our bed into wrestle mania with their father and I pretend to ignore everything they're doing.
So what should we have done before photos to make it a happier time and not having to stop them from doing what they always have done? Spend time with the five of us, and no camera, just hanging out on the bed having some calm family time so they'd be used to it before we tried to take photos. So if you want some cozy family photos on the bed with baby's big siblings, then spend some time (multiple times) hanging out on the bed (or couch, or sitting next to baby's crib, etc.) together as a family.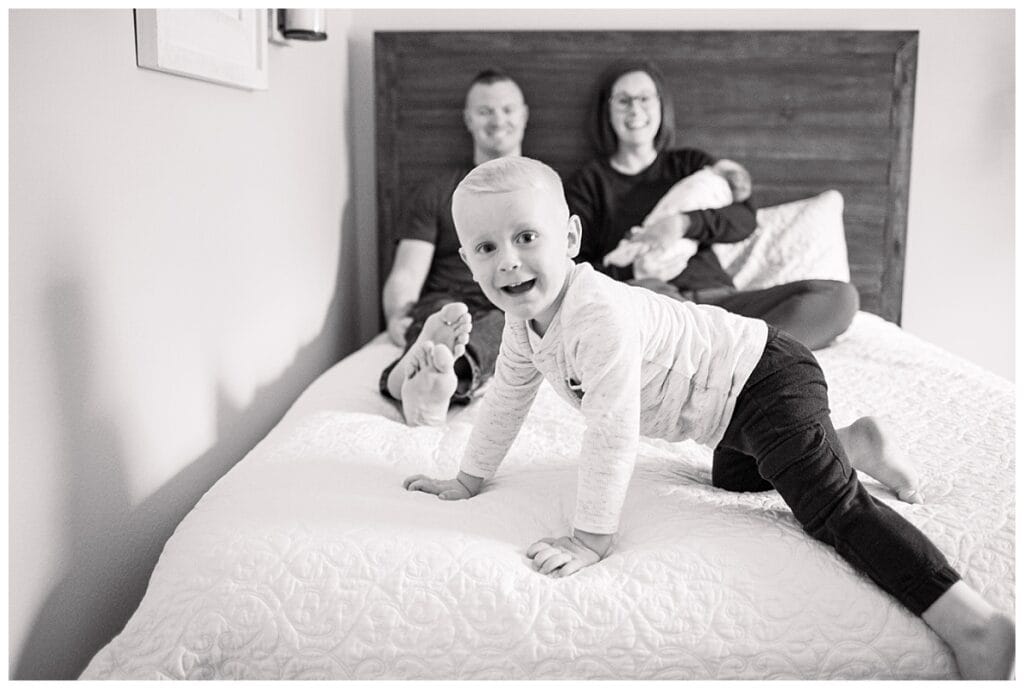 Ok, so you've read all this but not sure you want to have a shoot in your house? Ask about having the session at a natural light studio–get the same in-house vibe without the house prep.