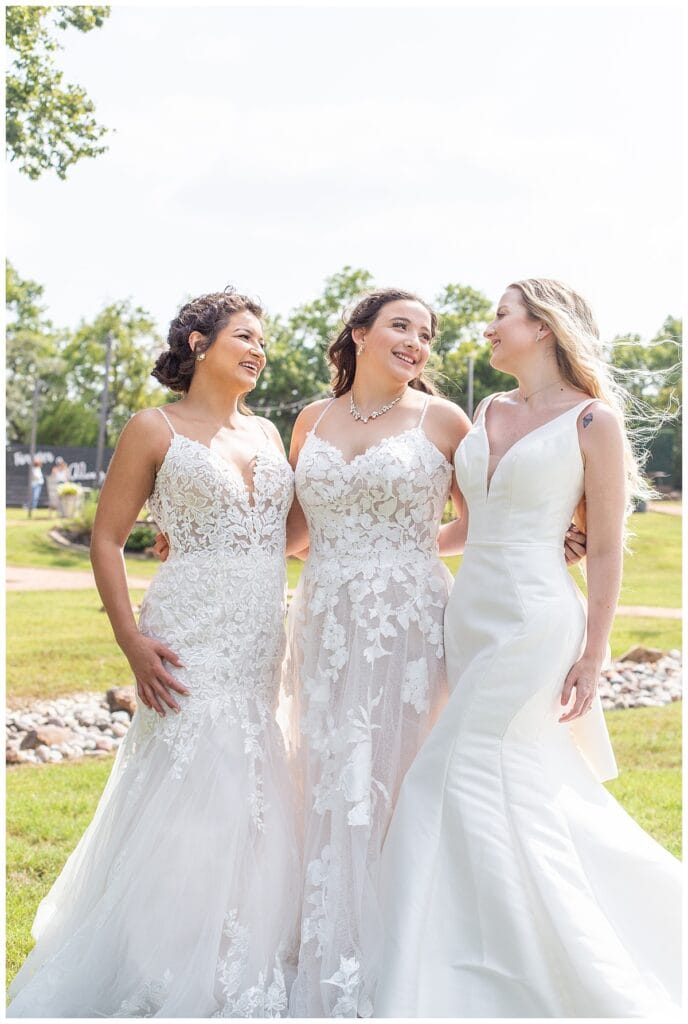 So dearie,
You're thinking about wedding dress, there are a lot of details and factors for your choice–color, fabric, style. Whelp, I'm going to add a few more things for you to consider. This is going to be a long, convoluted post, but bear with me and I will do my best to make it clear and concise when I wrap things up. And as a disclaimer, while I like big dresses and I cannot lie, I enjoy all styles of wedding dresses and do not favor one over the other–as long as my bride loves it that is all I need–I'm simply laying out my thought process when it comes to composing shots based on the style of dress.
The type of wedding dress you choose will heavily affect the feels of your photos–primarily the fabric and style, these will affect how your dress's durability and its capability for movement.
Lighter fabrics allow for more movement and make for great tossing dresses (see below), however, this also means they aren't as durable; this means if you choose a dress with a tulle skirt, it is likely to tear (so no hiking or major off roading in your dress unless you're ok with that being a potential).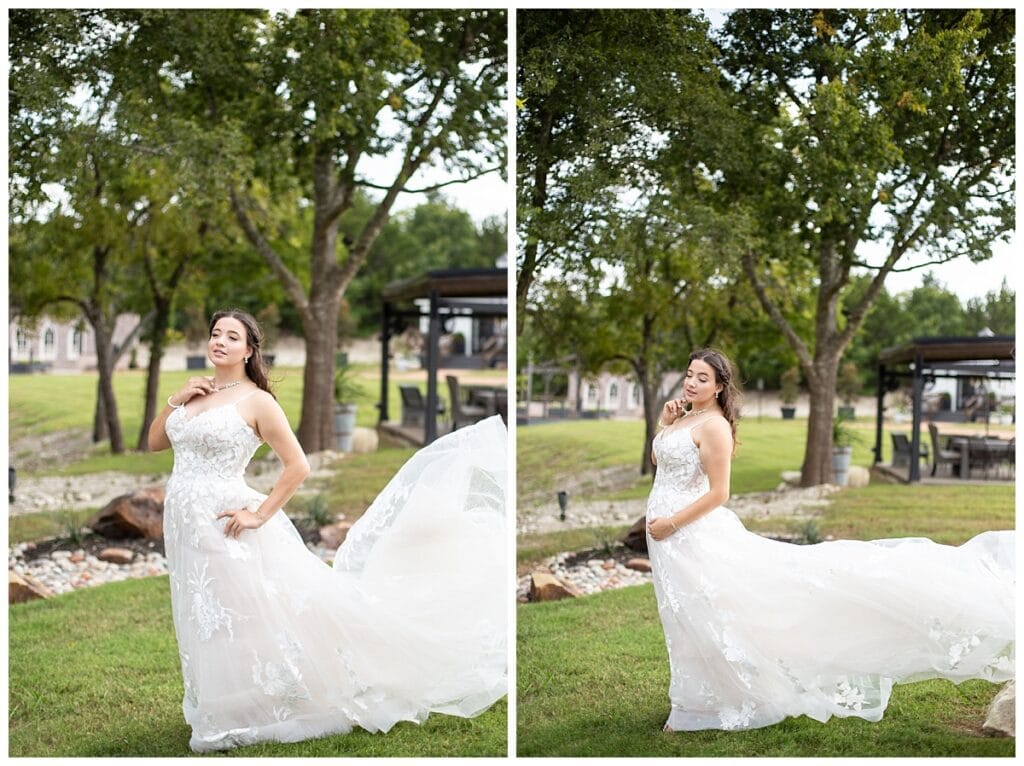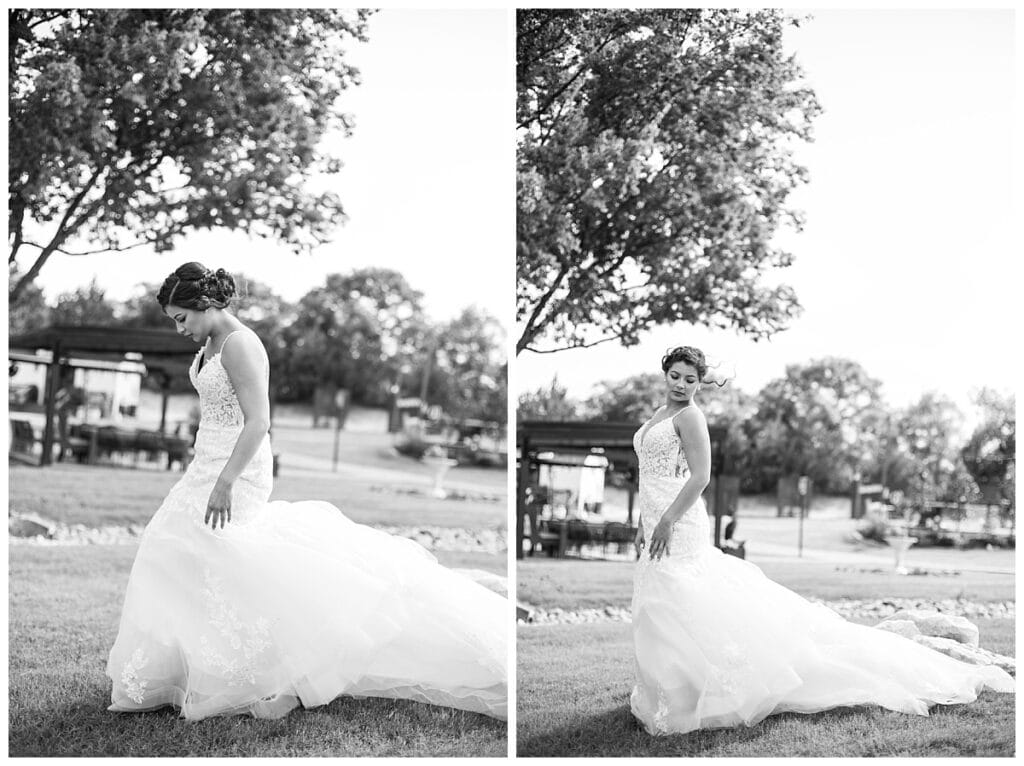 Now movement, this isn't just about train tossing shots, this also means whether your dress loses any of its impact when moving–it'll still look amazing 'cause wedding dress–but it may not retain 100% of it's WOW factor.
Dresses with more fitted silhouettes, like trumper or mermaid, are great for dramatic looks and do better for standing shots over walking because their look is based around that structure. Plus they have less fabric to flow and enhance the appearance of movement in your photo. (but there are ways to give them a bit more movement and when done well, can still do a bit of train tossing action).
Silhouettes like sheath or simple A lines (without a train) can benefit from movement because they can height the simple elegance of the gown's style (I will say with sheath dresses, making sure your hem length in on point has a big factor to the over feel of the dress–make sure you have the shoes you plan to wear when going to your alteration appointments).
Now, A line with trains and full ball gowns basically look good no matter what we're doing. A train on anything heightens the feel of the gown and creates drama effortlessly (and I should have said this earlier, but drama in bridal portraits are a good thing).
Ok, to wrap this up:
If you want major classic princess vibes, go with a ballgown or A line with a train.
If you want something a bit more fashion and are ok with poses that will have us being real particular about how you dress flares out and is arranged, then go with a more fitted look like trumpet or mermaid.
For a more relaxed but elegant feel, I'd go with a sheath dress (sans train).
Short dresses, I did not forget about you–These are generally not going to feel as traditional as long and tend to not have as dramatic a feel.
I have a strong feeling this is going to have a follow-up blog post because there are still so many things!