Hello dearies,
If you're in the throws of wedding planning, you've probably wondered whether or not you need a wedding planner. Now I think the role of a planner is a bit more nuanced than most, they could be someone who is with you throughout the planning process or one that simply comes in to help the day of your wedding. To shed a bit more light on this topic, Shari from Nobleman + Grace has been so kind to answer a few questions for us.
I've had the pleasure of working with Shari on a few occasions now (and already have some future collaborations on the books!), and I know if she is involved, everything's covered. I am a details person, I want to know All. The. Things. Having Shari on hand is awesome because if I have any questions, I just need to touch base with her or one of her team members and I'll get all the answers.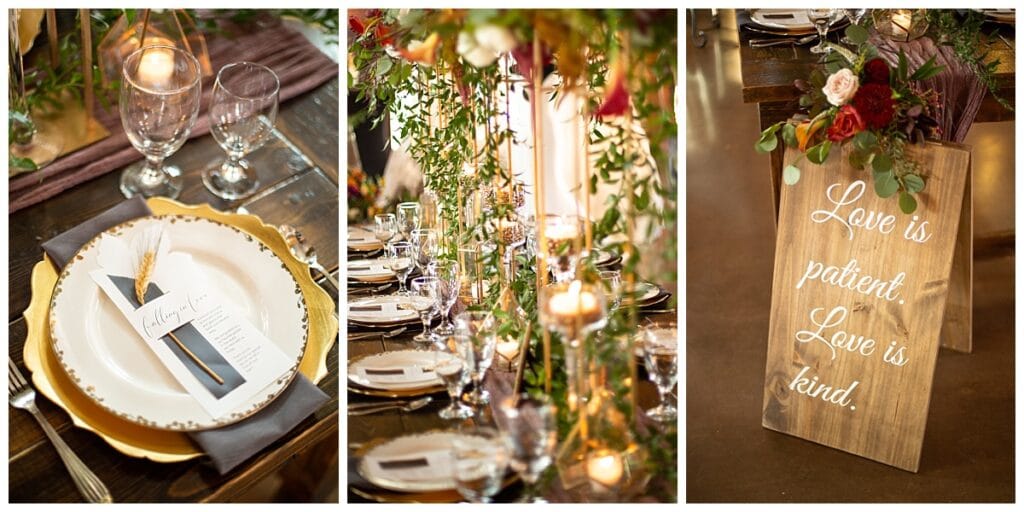 My background is in Visual and Marketing Communications. I began my career as a Graphic Designer and Communications Specialist in Corporate America. Over the years, I was able to plan multiple large events, create numerous visual designs, and establish large marketing campaigns – all of which has helped to prepare me for my current role as a business owner and wedding designer/planner
How did you become a wedding planner?
It was a leap of faith. I knew I wanted to make a difference for brides and mother of the brides. They should be able to spend quality time together, not working all day decorating. After planning several weddings for family and friends. I started planning my next big step, opening my own business.
What services do you offer?
We offer full service planning, partial planning, wedding day management (which is much more than day of coordinating), and decor rentals.
OK, now ya gotta tell me what wedding day management is
With Wedding Day Management, we start working as soon as the bride contracts with us. We have multiple planning meetings and offer unlimited correspondence via phone calls, emails, or text messages. We know our brides have questions, we want to be available to answer their concerns. We're consultants that make recommends and give guidance throughout the planning process. We build timelines and floorplans early, so the bride may communicate easily with her other vendors. Most importantly, we arrive at the venue prior to the bride and leave with security after everything is packed up and removed from the venue.
Our brides don't work on their wedding day. We expect them to sit back, maybe sip a mimosa, and enjoy every moment of their day. Our team decorates the venue, manages vendor deliveries and contract fulfillment, and makes sure everything is executed as planned. If there is a hiccup, which rarely happens, our team manages the solution. At the end of the night, we oversee the cleanup efforts and send the bride's designated person home with personal items and décor.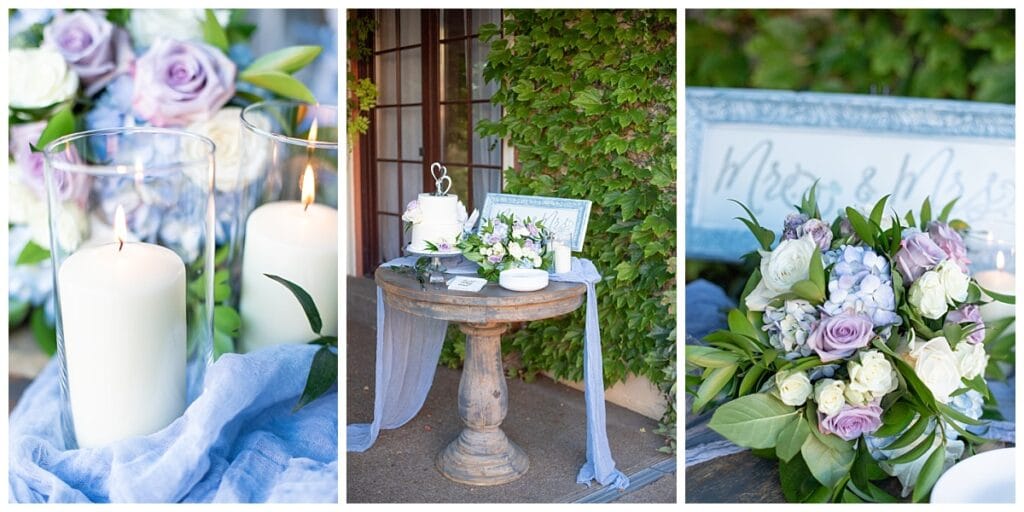 When should brides reach to out to you?
As soon as possible. Having a planner from the start can make such a difference and save you time and money.. Most brides haven't planned party for 200 guests and often don't know where to start. Part of our planning packages include budget planning, which should be the first step of wedding planning, a planning schedule, vendor recommendations, timeline development, and floor plan creations. We have the tools and experience to easily lead our brides through the planning process. If they don't care to be involved, and some don't, we also offer a full planning and design package where they don't do any of the work but have all of the fun.
What biggest tip for brides when it comes to wedding planning?
Do your guest list and budget first. Plan early and hire a coordinator, so you can relax and enjoy your day.
Do you have a favorite type of wedding?
Personally, I like small, intimate weddings. I often tell my brides if you wouldn't call someone to hang out on a Saturday night, why would you invite them to your wedding. With a smaller wedding , not only will you have your dearest friends and family around you, you'll also get to spend quality time with each of them. An added bonus is that your budget goes further. For 30 guests, you may decide to serve plated dual entrees instead of a taco buffet. When you only have 5 tables, you might be able to splurge on fancier linens and larger arrangements.
What would you say to a bride who is on the fence about hiring a wedding planner?
Hiring a wedding planner is a gift you give yourself. My team and I work hard so the bride doesn't have to work on her special day. She also doesn't have to impose of family or friends (or photographers or DJs) to get things done or stay on schedule on her wedding day when she hires a planner. We're there when the venue opens and leave when it closes to make sure everything is set up to her satisfaction and stays on schedule.
Anything you'd like to add?
When brides are looking for a planner, they should find one they trust. After all, they are handing over one of the most important days of their lives to this person. We offer complimentary consultations to all our brides before they ever decide to work with us to make sure we are the right fit for them. We want them to read our reviews and listen to the recommendations of venue owners and other vendors who have worked with us. Once they sign with us, we immediately start working to reassure them that they made the right choice.
Where can brides find you?