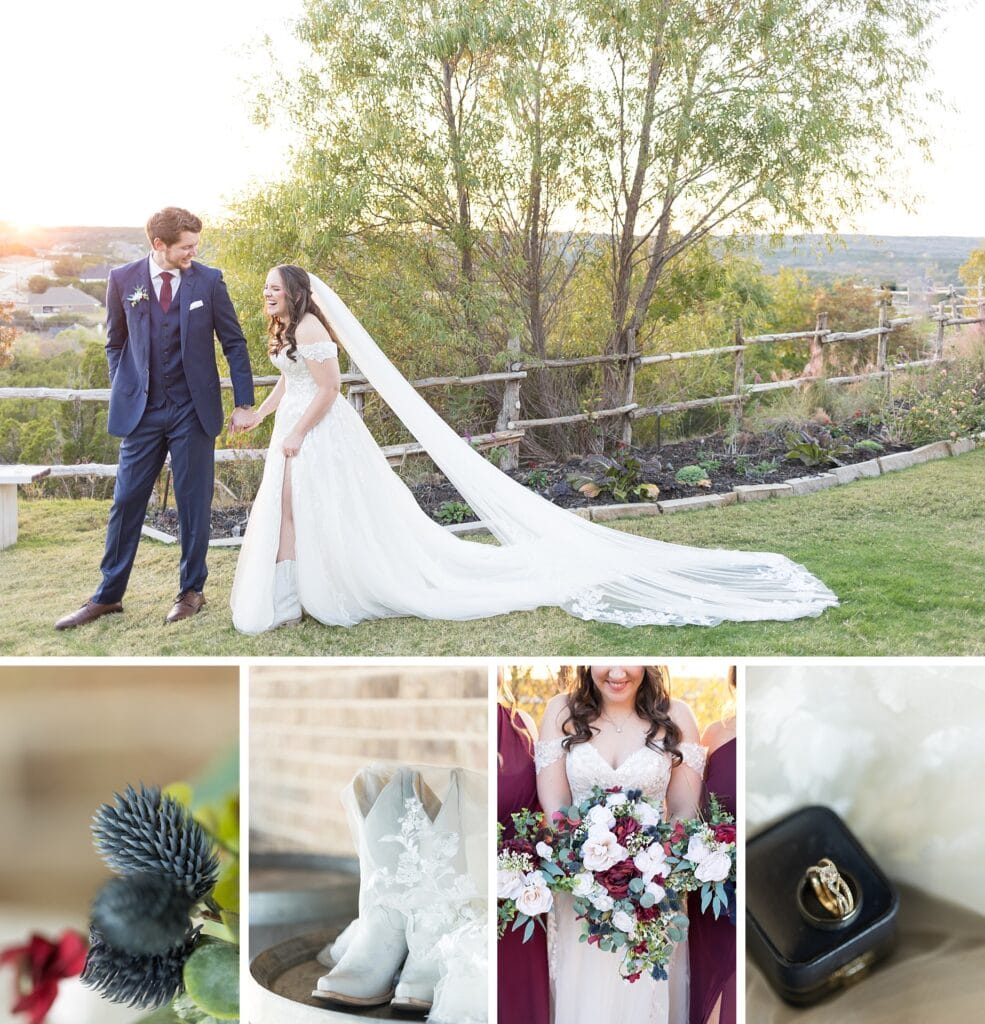 The central aspect that Jennifer and Luke planned for their wedding–besides becoming husband and wife–was to have fun. It was evident as the day unfolded.
While prepping for their wedding day, I was already getting excited about their food choices–macarons instead of cake, and hello late night mac'n'cheese bar!
Another thing that's really important to them: sunsets. Jennifer loves sunsets, they got engaged at sunset. They chose their venue, Dove Ridge Vineyard in Weatherford, so they could enjoy an amazing sunset view on their wedding day. So that means I spent the days leading up to their wedding praying for clear skies and thank the Lord we had them!
Jennifer is an Aggie and wove those elements into their day–hello maroon and cowboy boots! They opted for a dessert table in lieu of one big wedding cake, and I think it was a hit with everyone! They cut a chocolate cake complete with custom lego cake toppers, then fed each other maroon and blue macarons from B's Sweet Treats, then followed that with some mousse!
And I have to mention their sweet pups, who totally stole the show during the processional! The officiant shared a fantastic message about marriage filled with board game analogies, before the couple shared their vows–Luke used ChatGPT to write his and Jenn wrapped hers up with a pokemon poem. It was a sweet and fun ceremony for all leading up to "the good stuff." What's the good stuff? Being pronounced husband and wife then getting to kiss–which they did not once but twice! Luke got to kiss his wife, then Jenn got to kiss her husband–a brilliant little add in that ensured they got plenty of first kiss photos from their ceremony!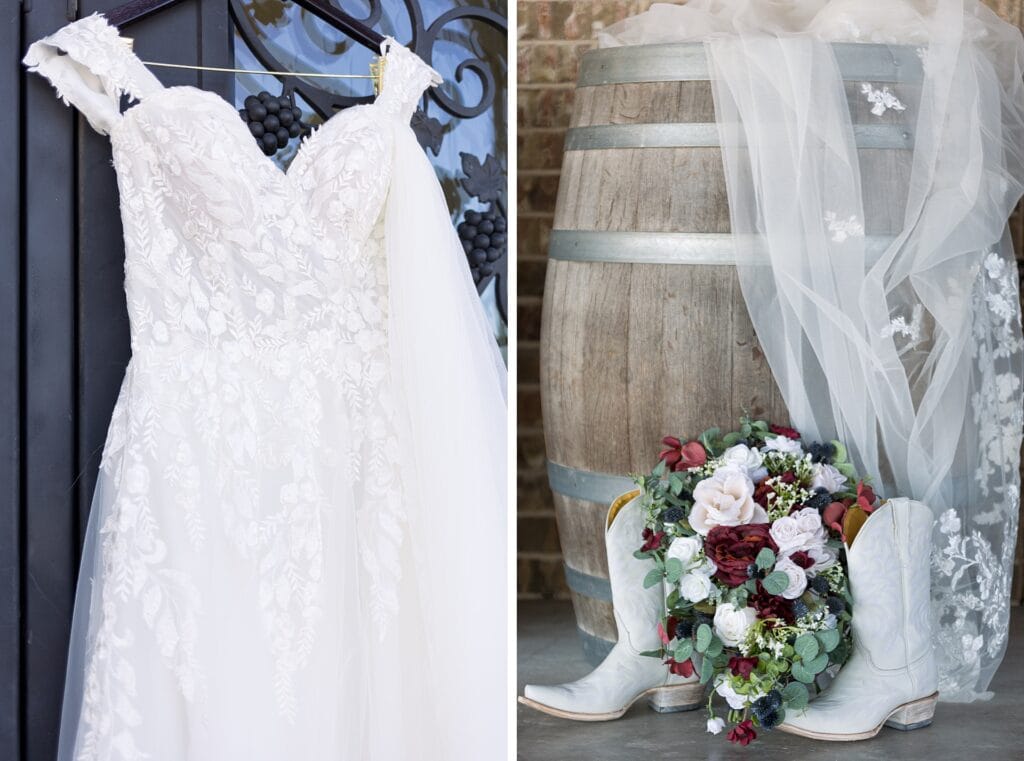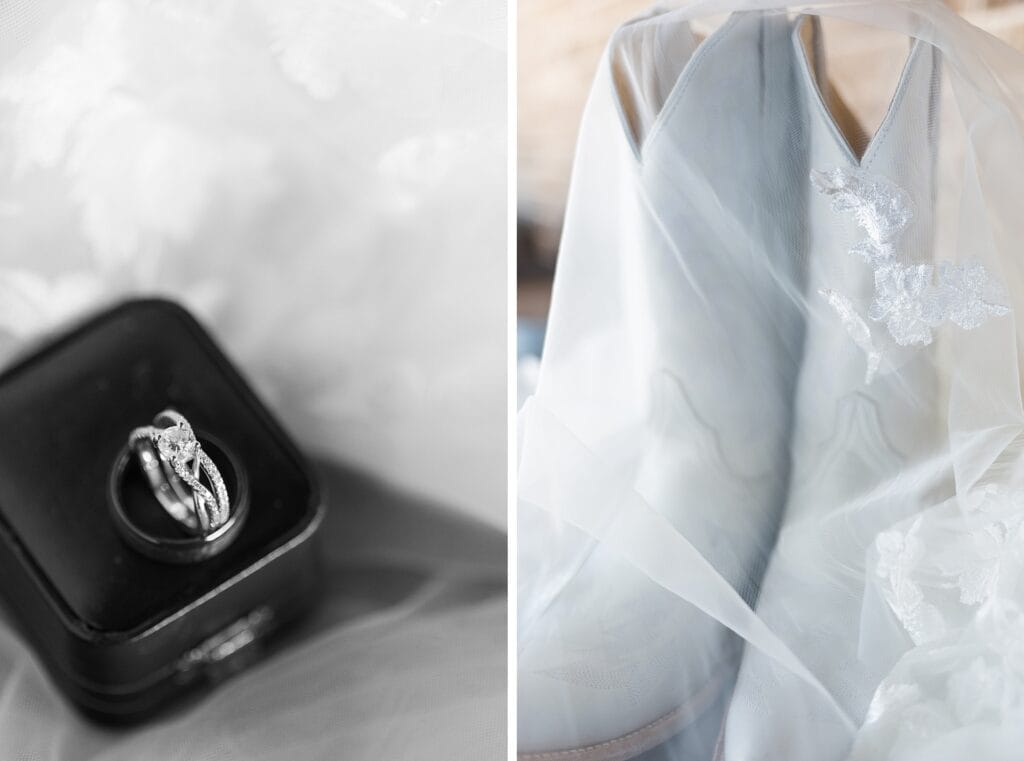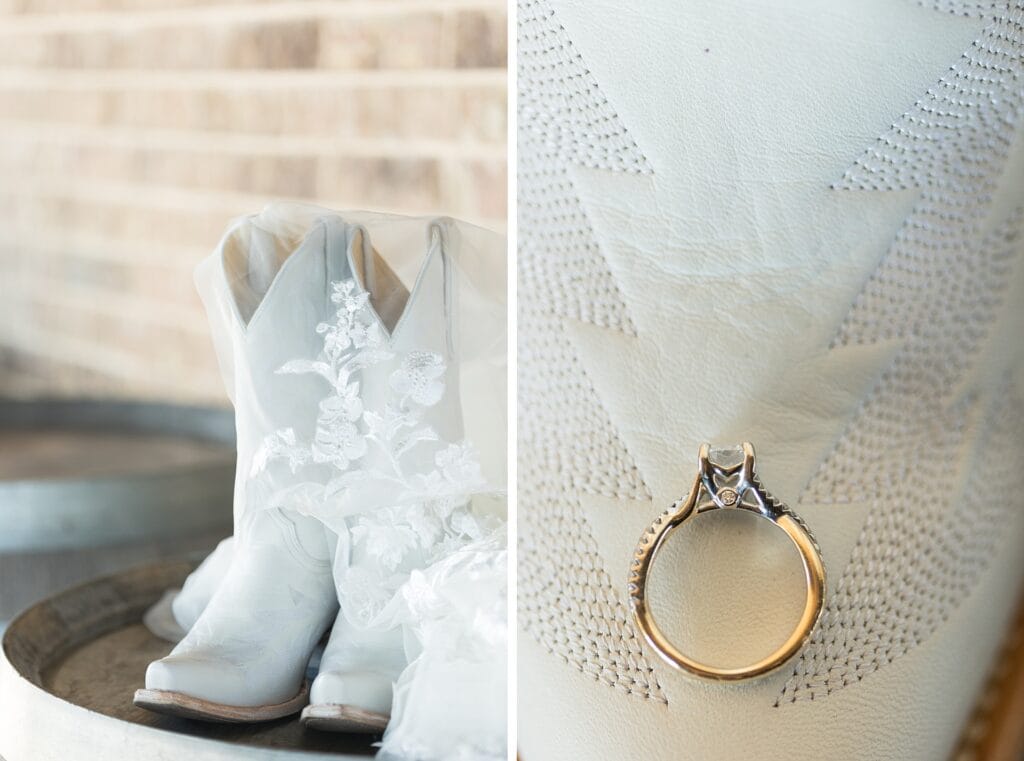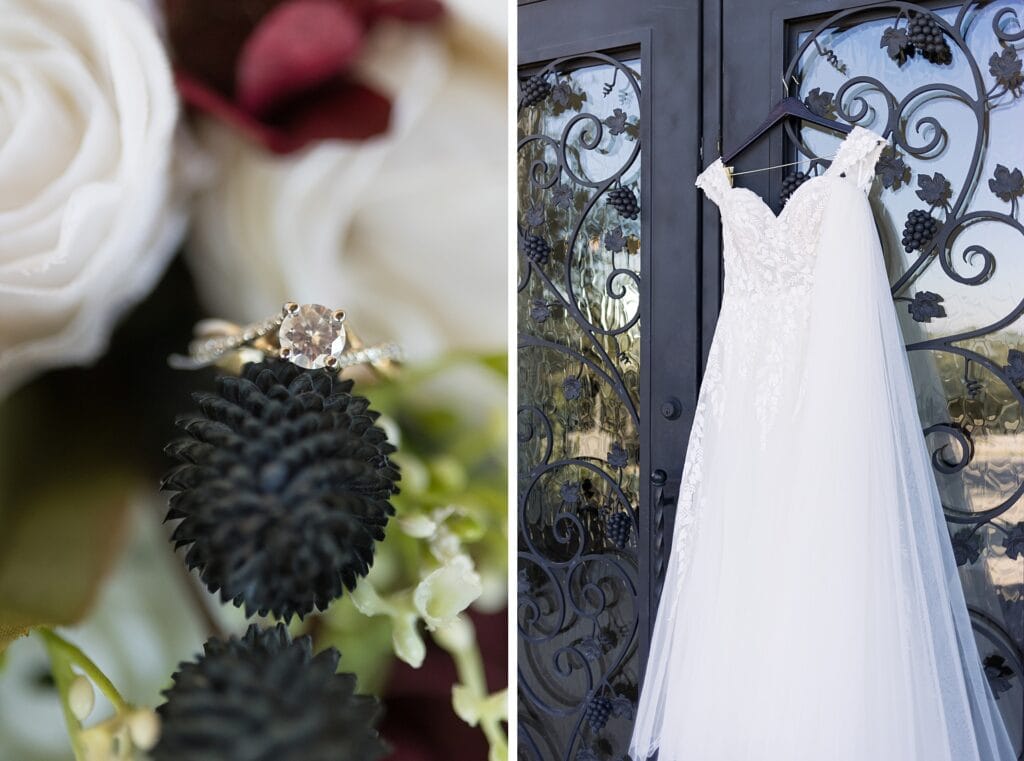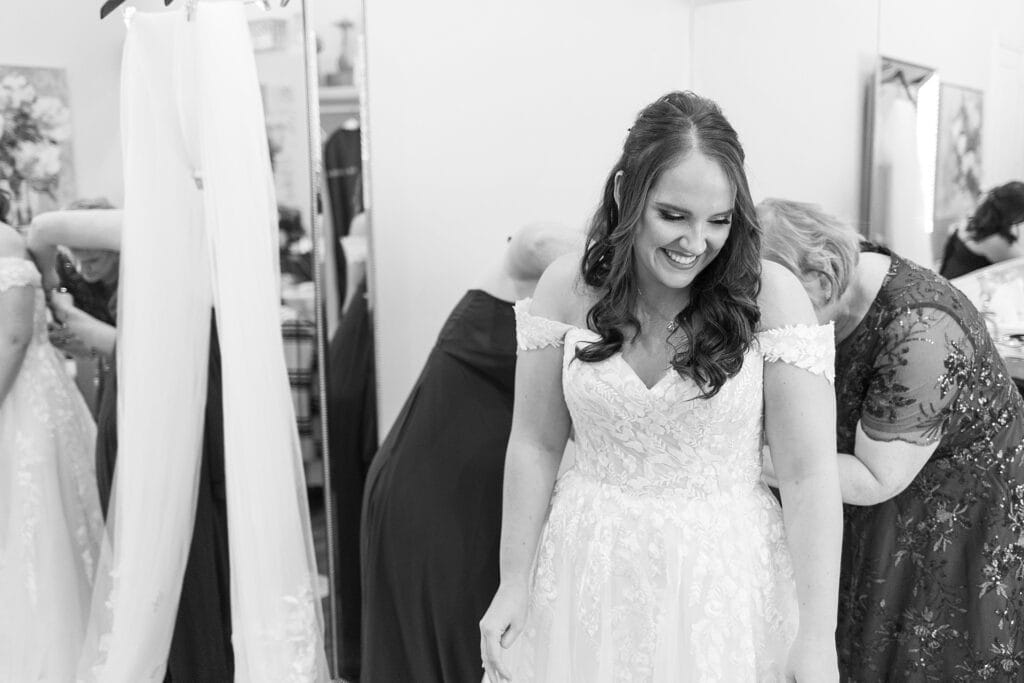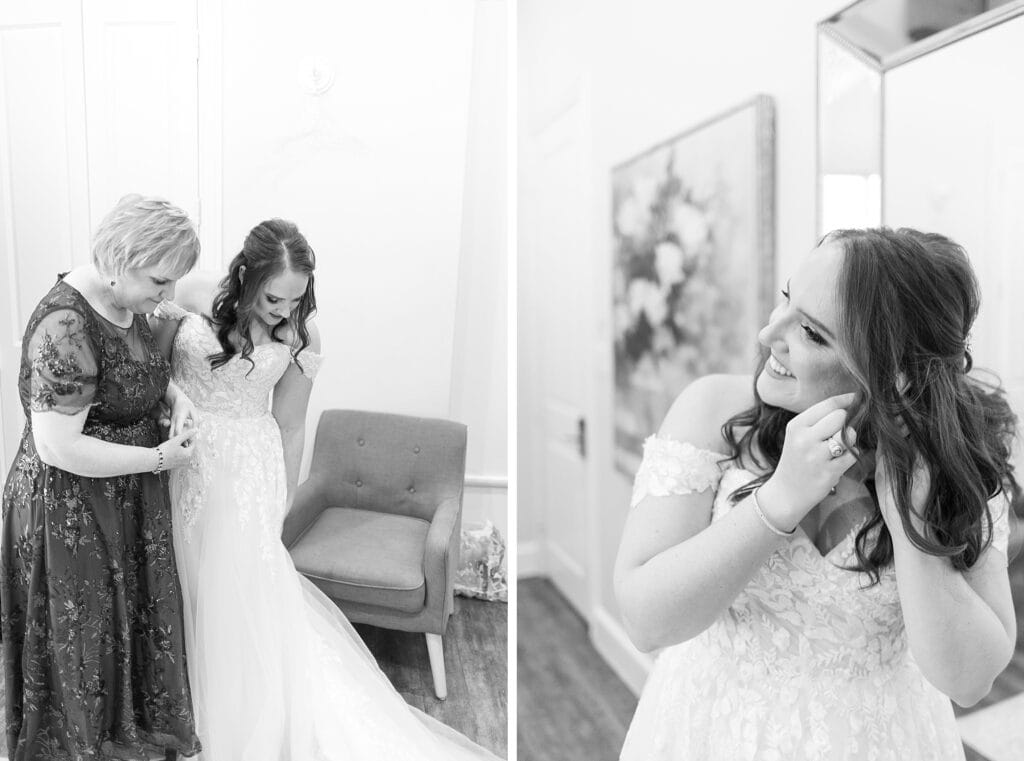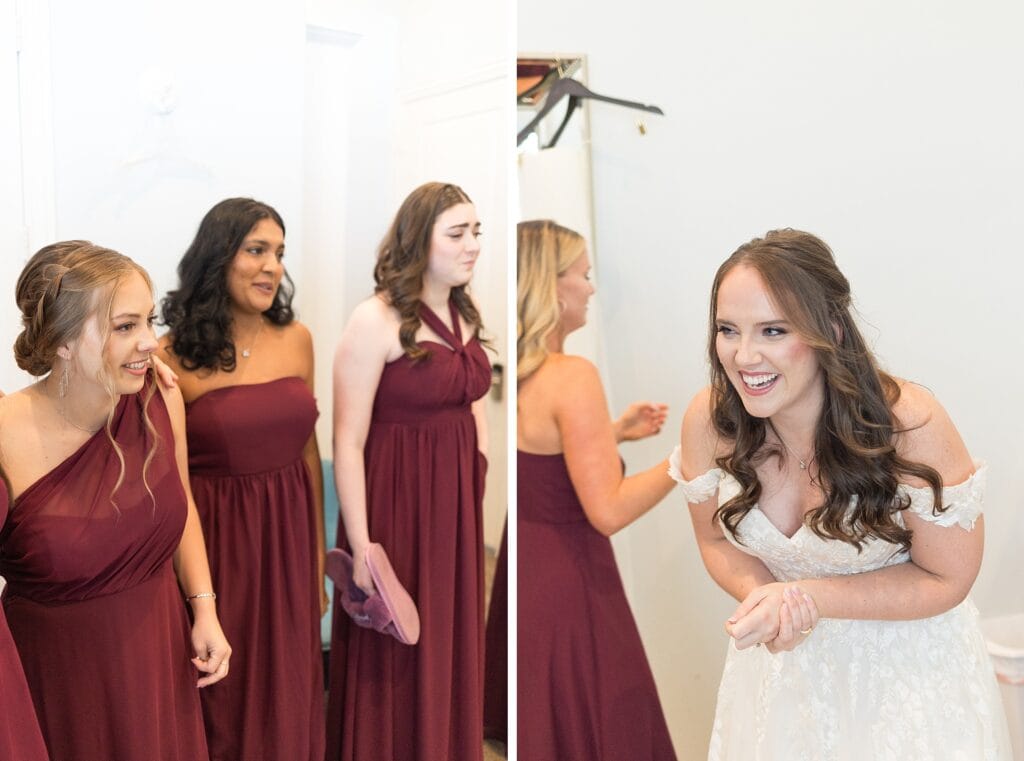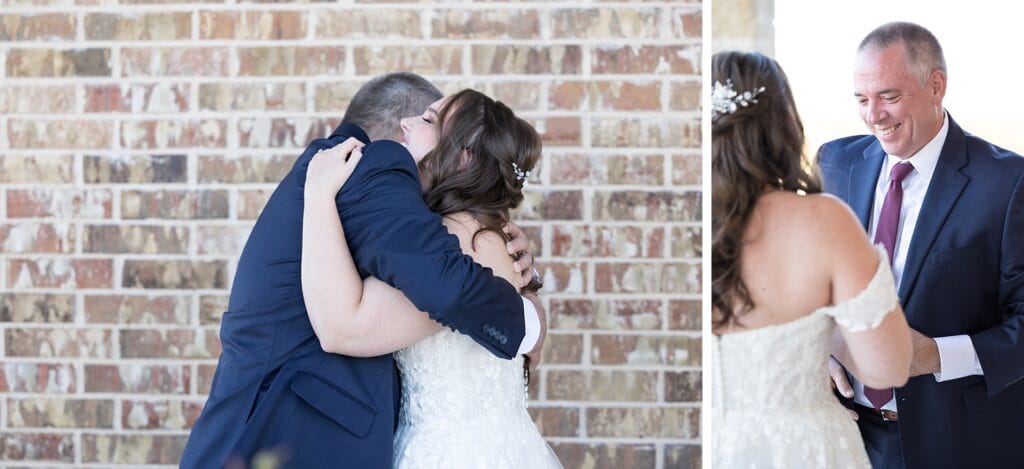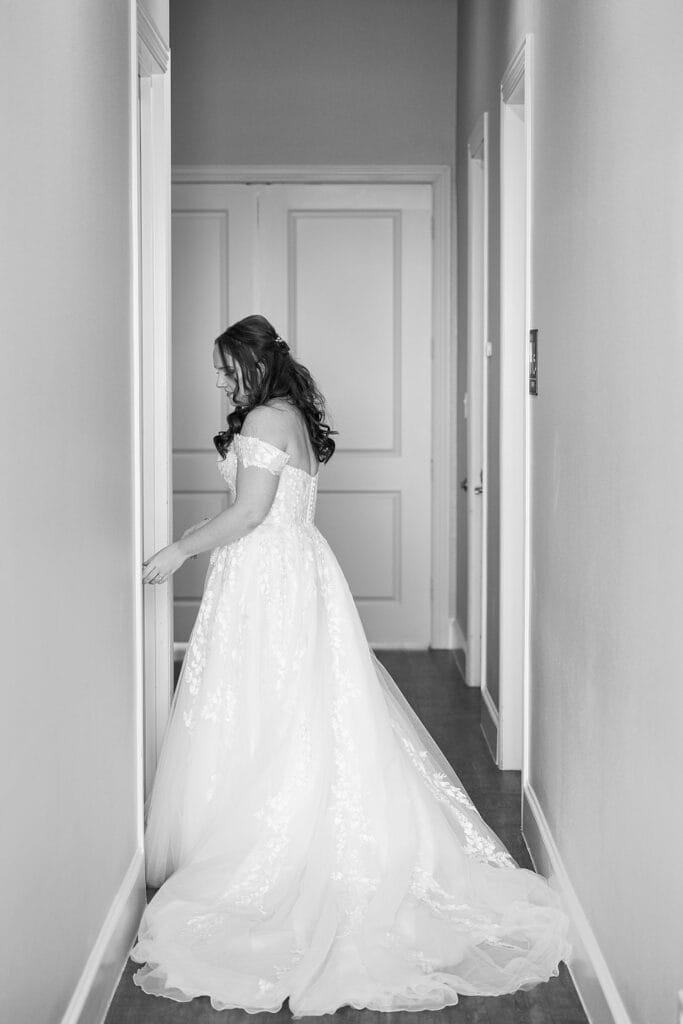 I have never felt shorter than when I walked in this groom's suite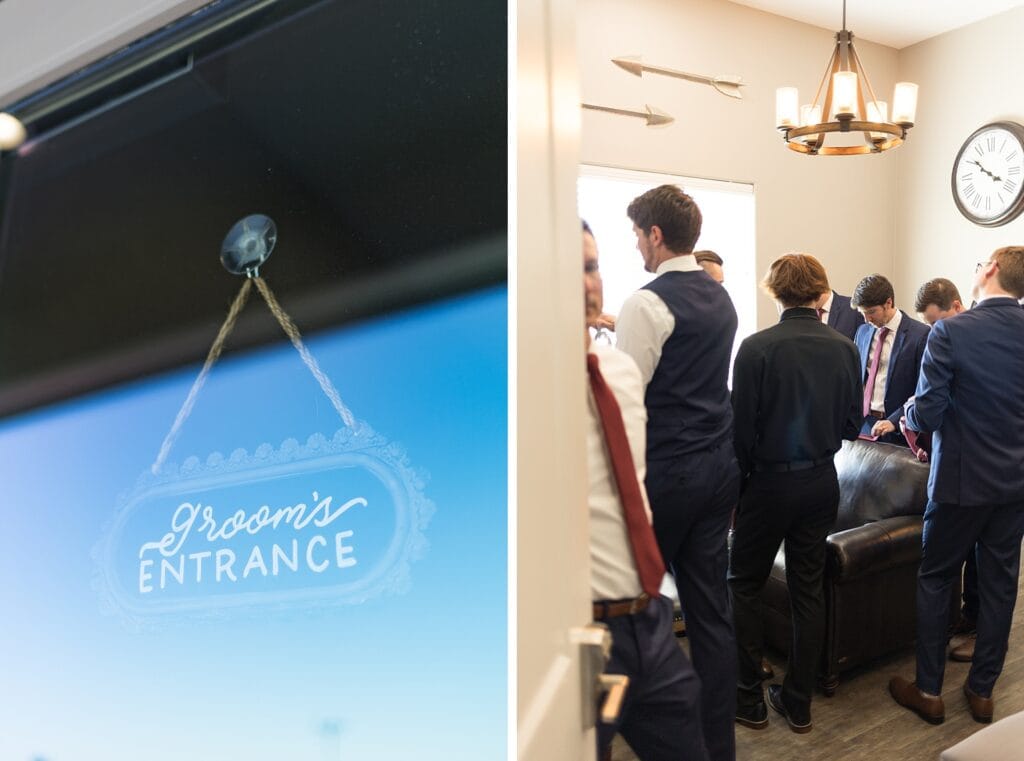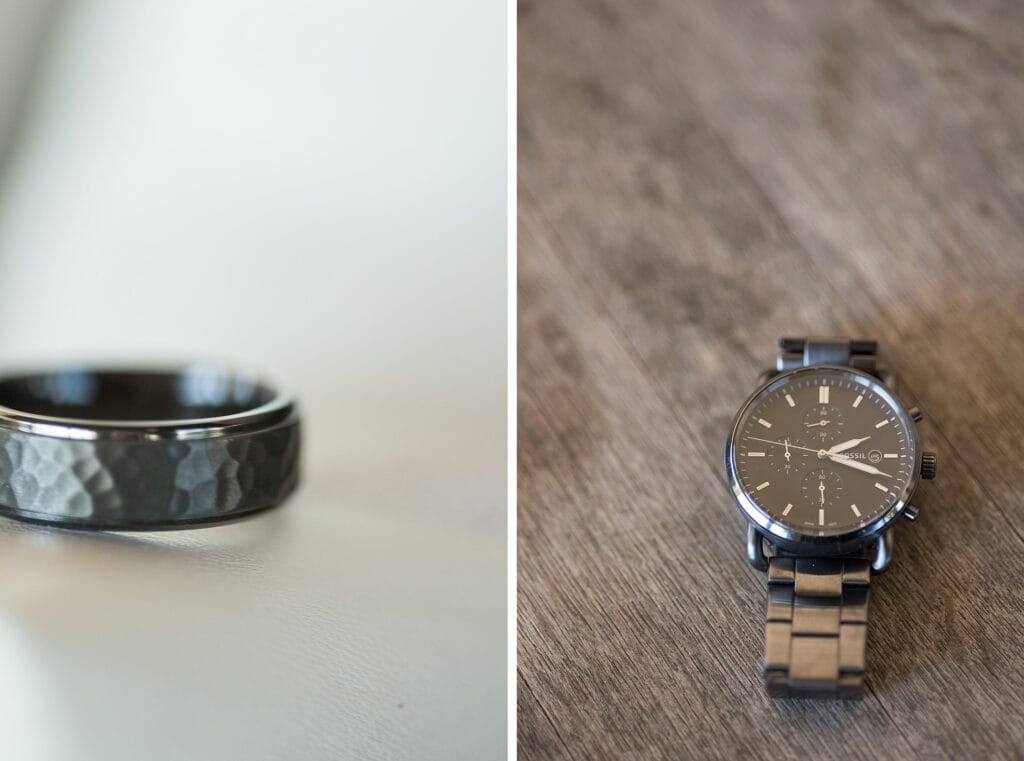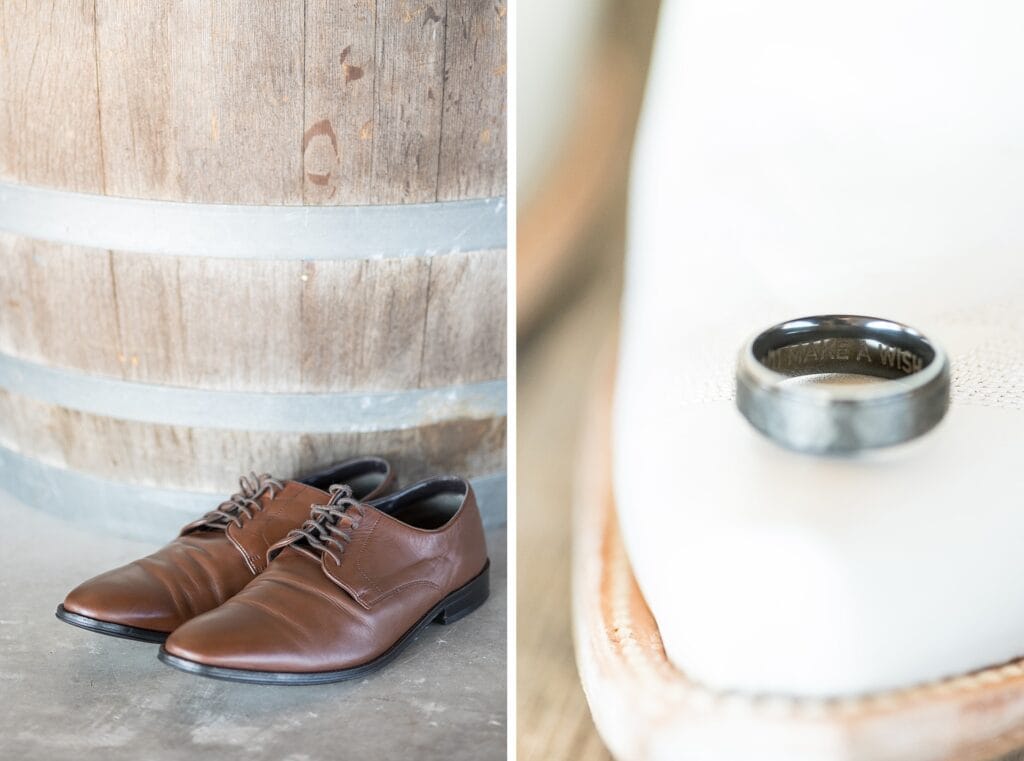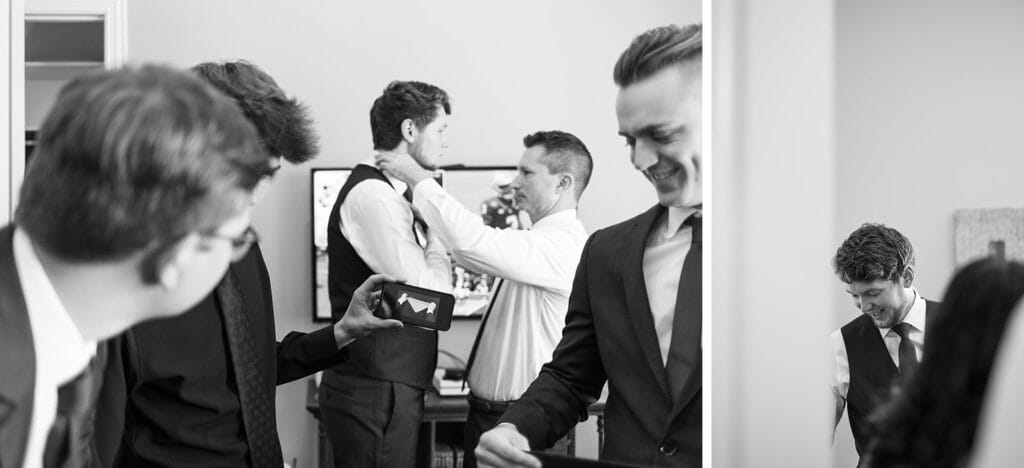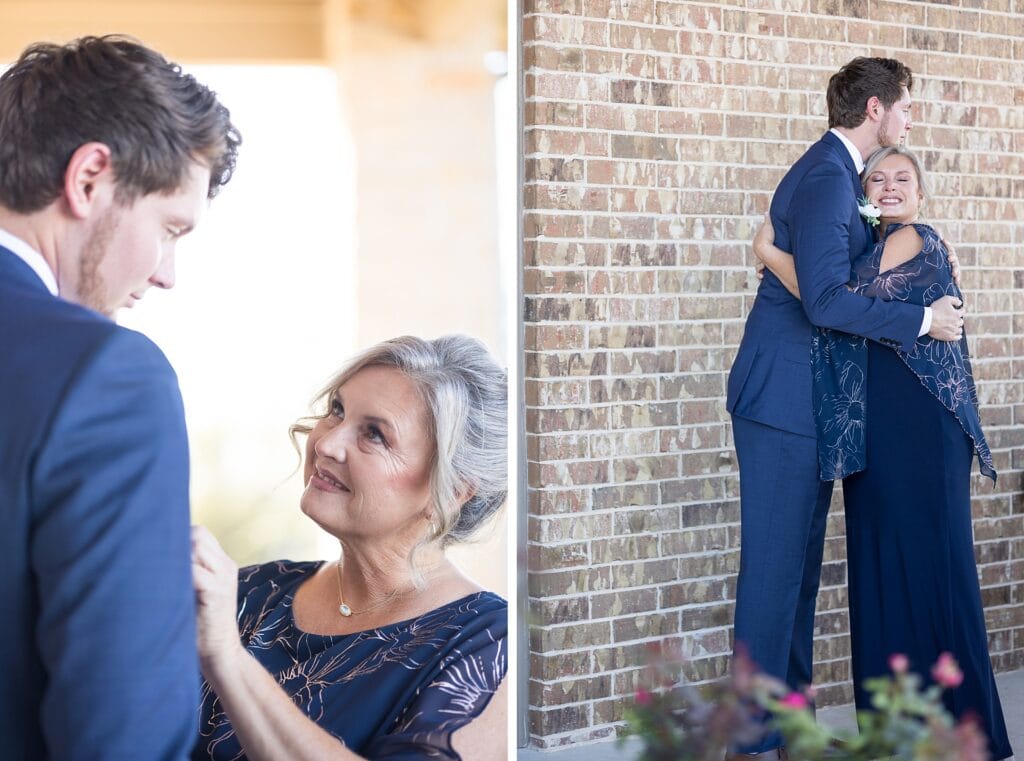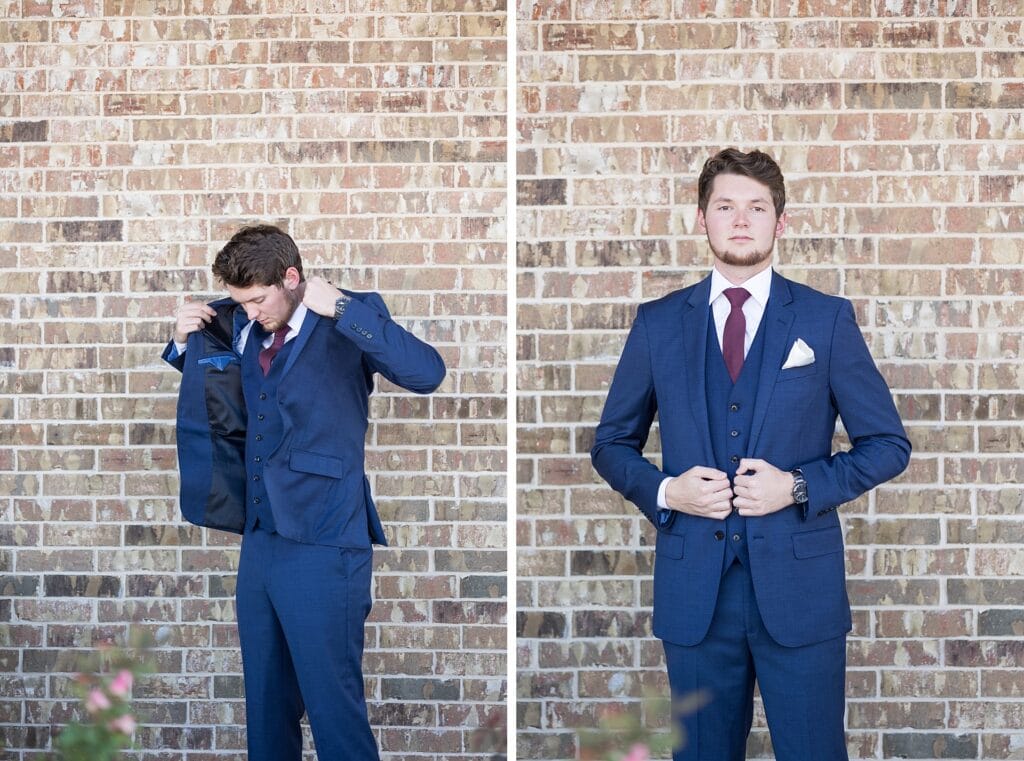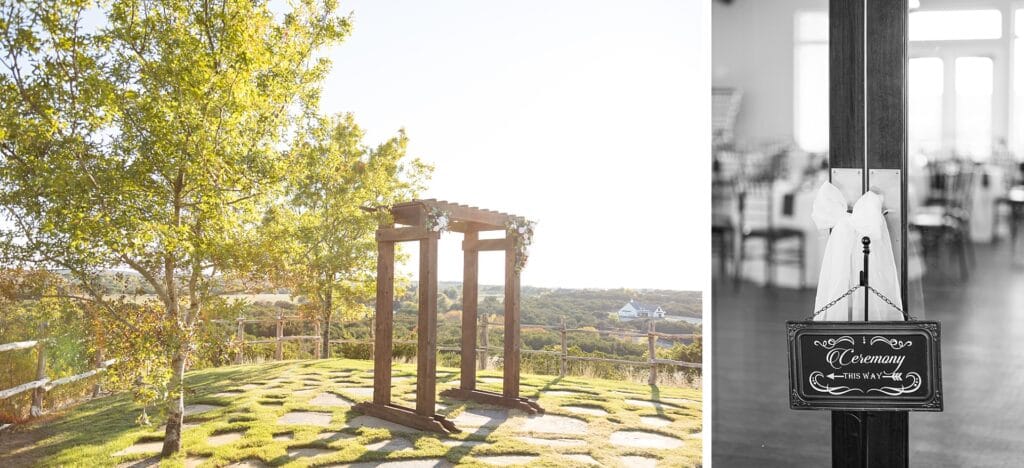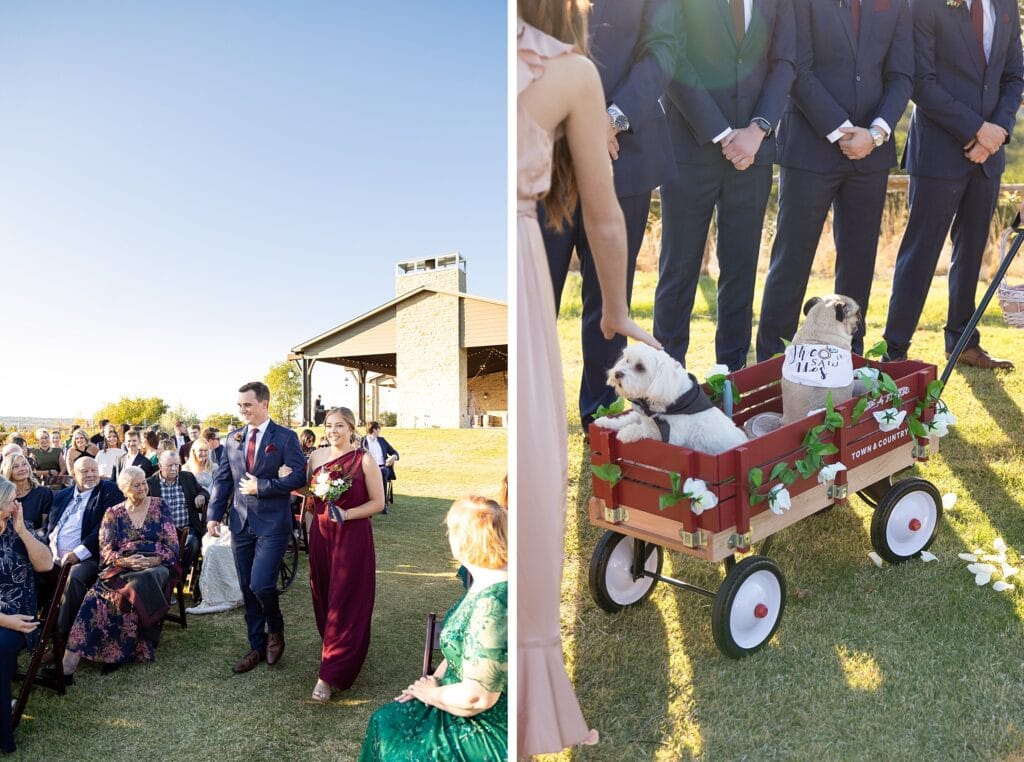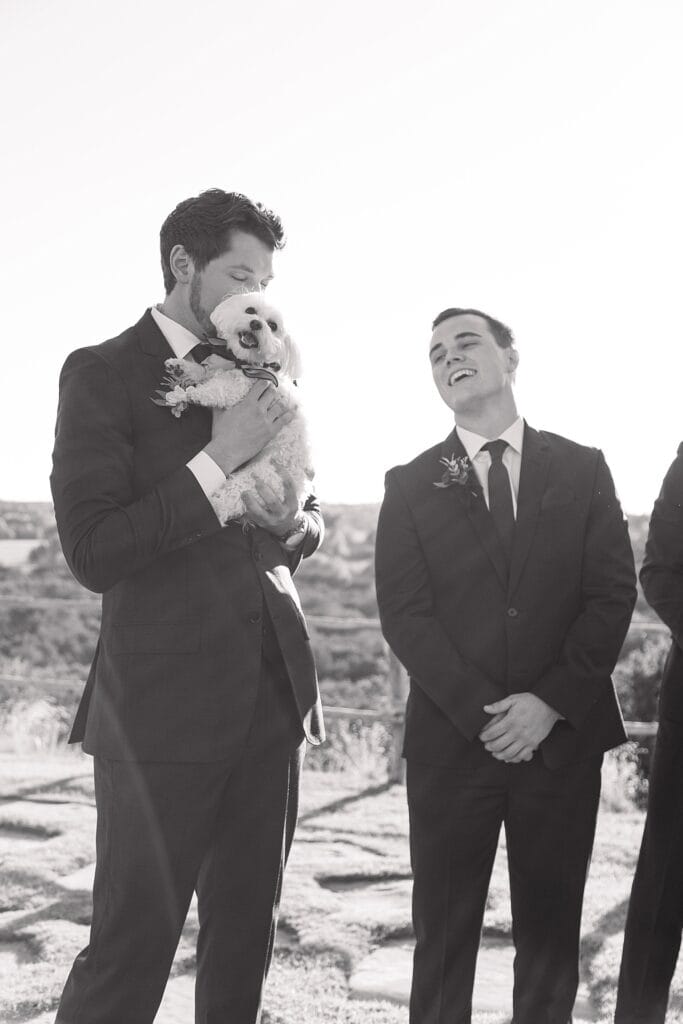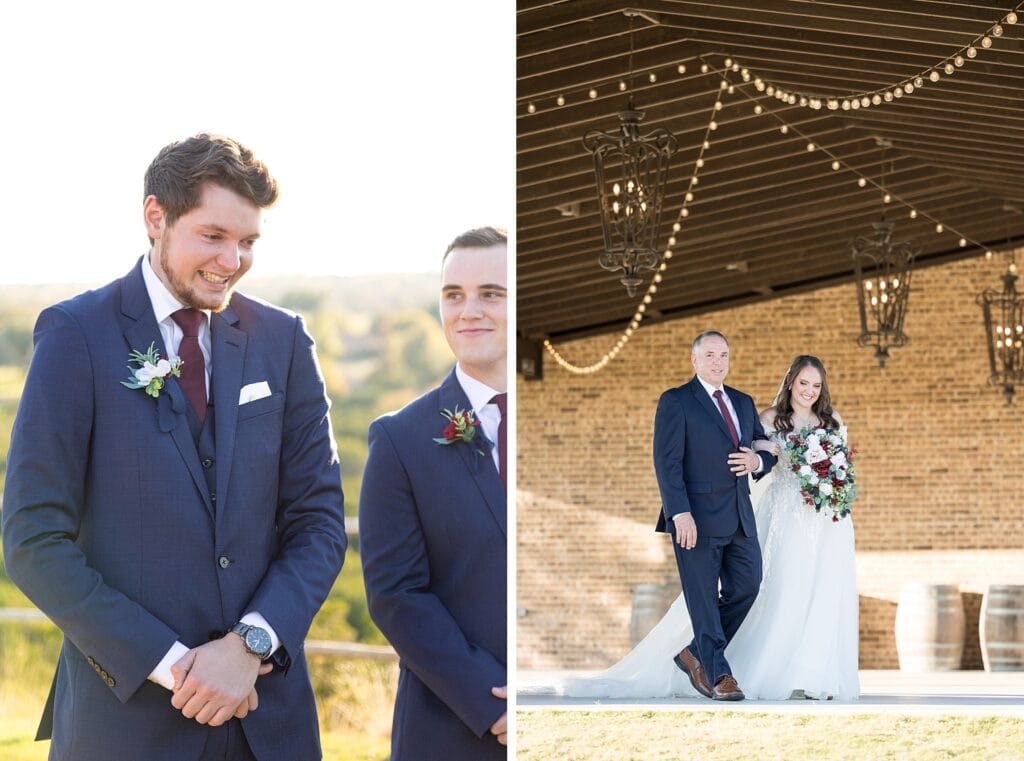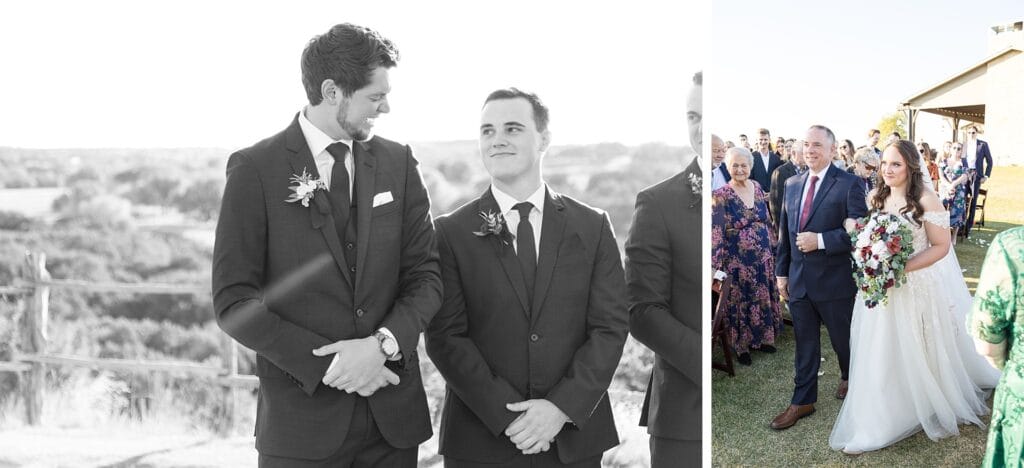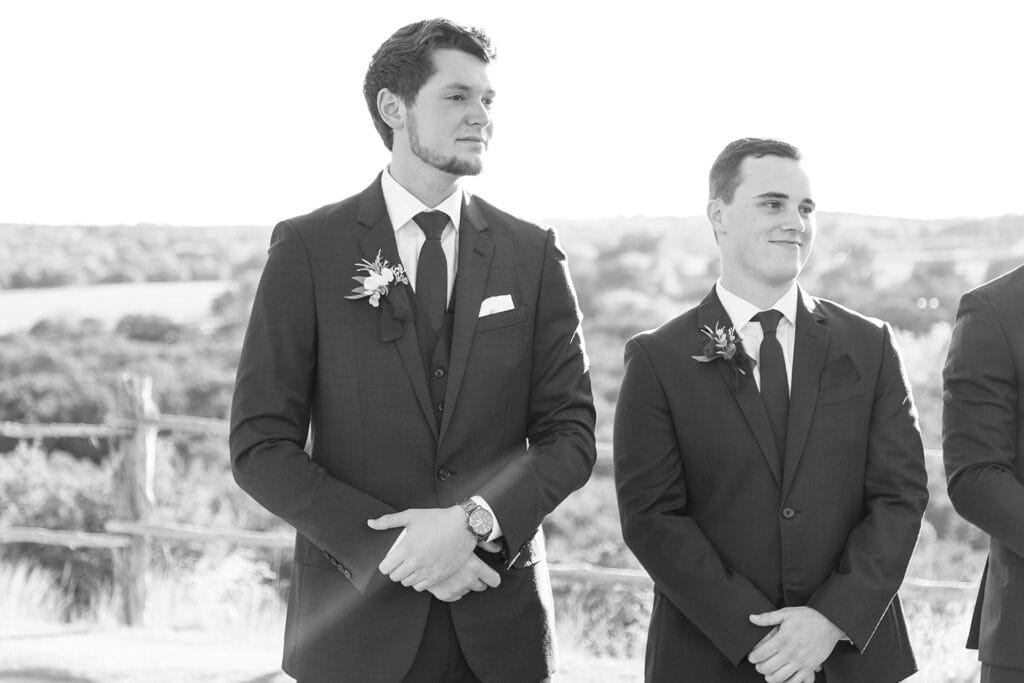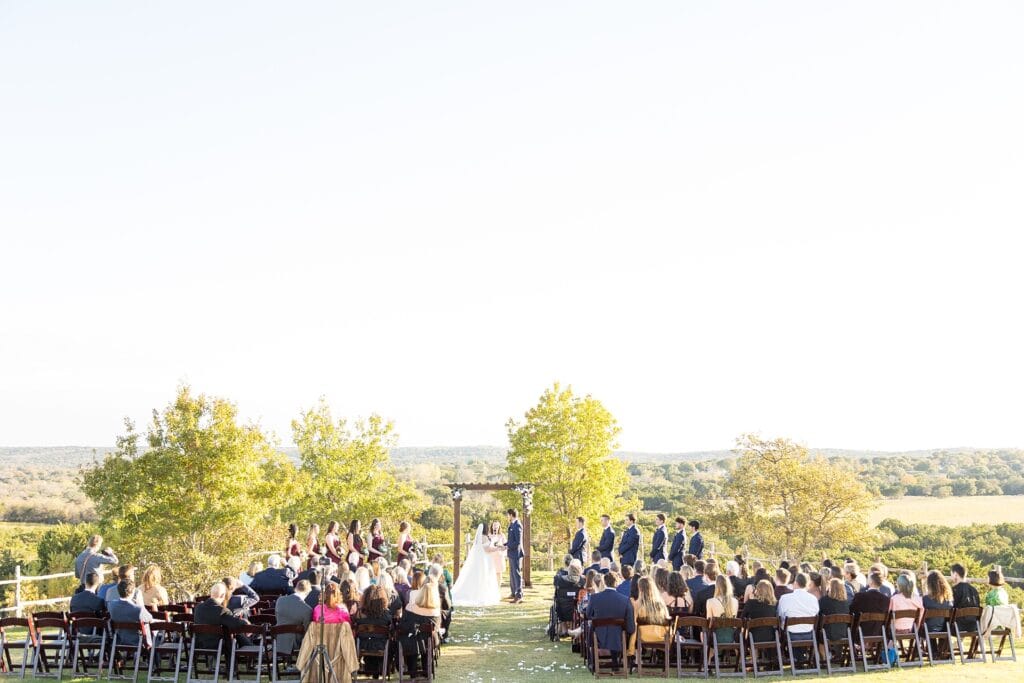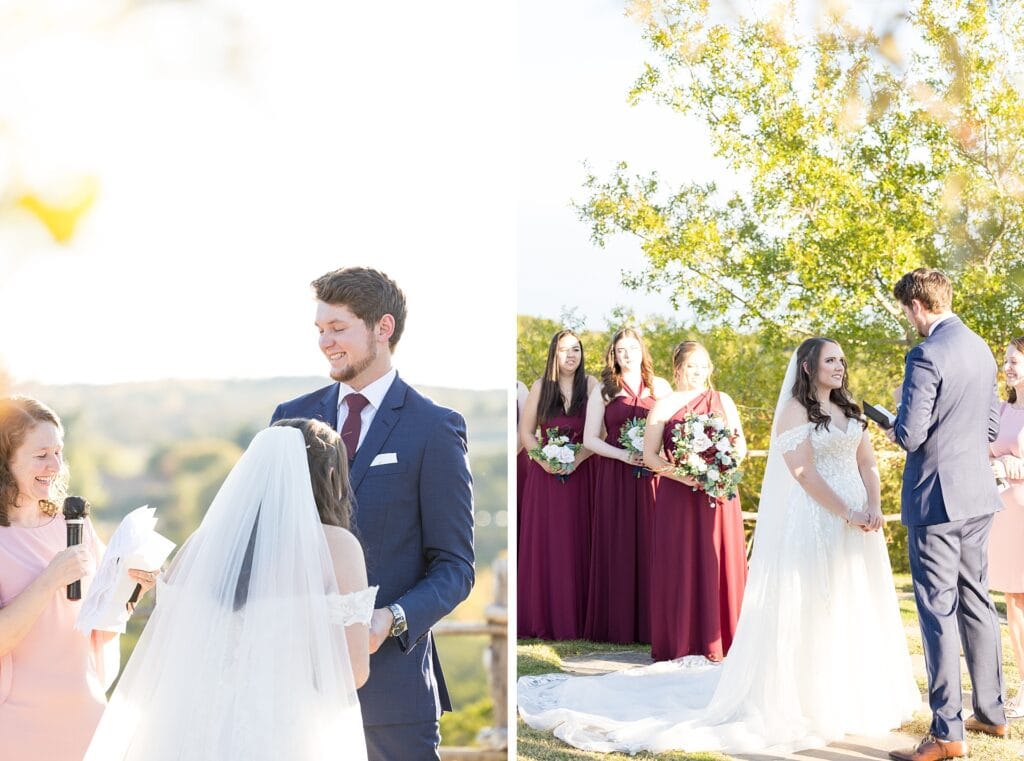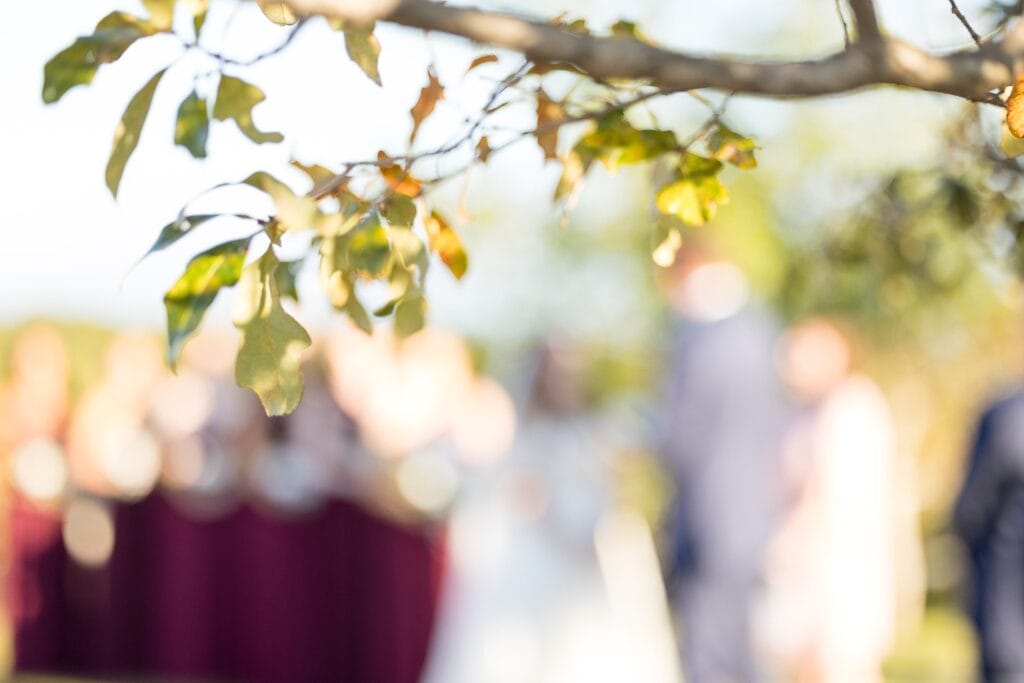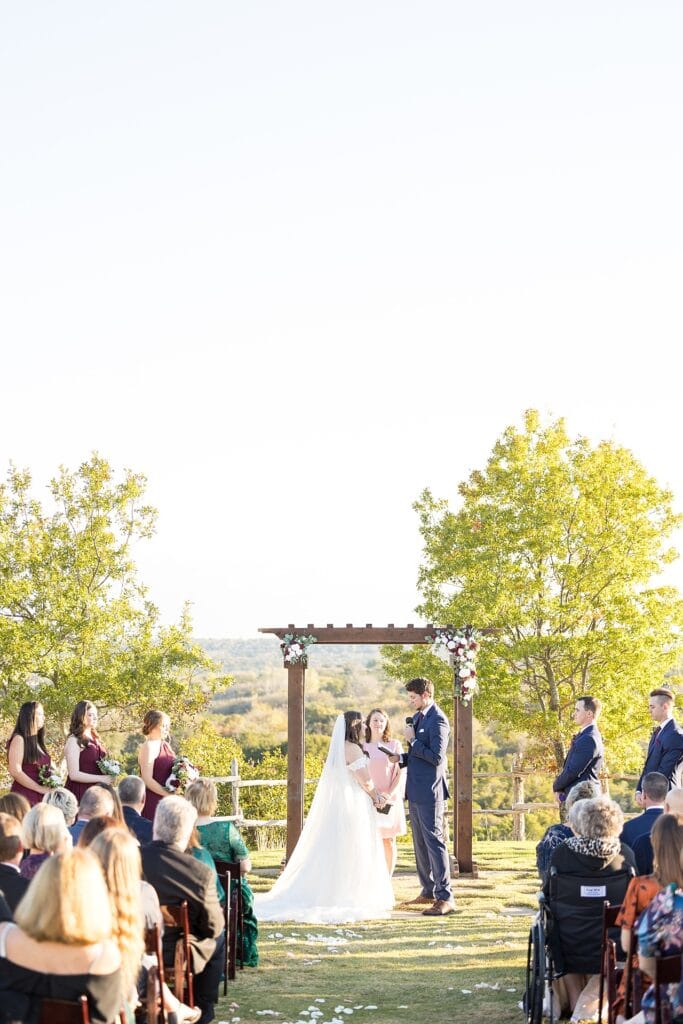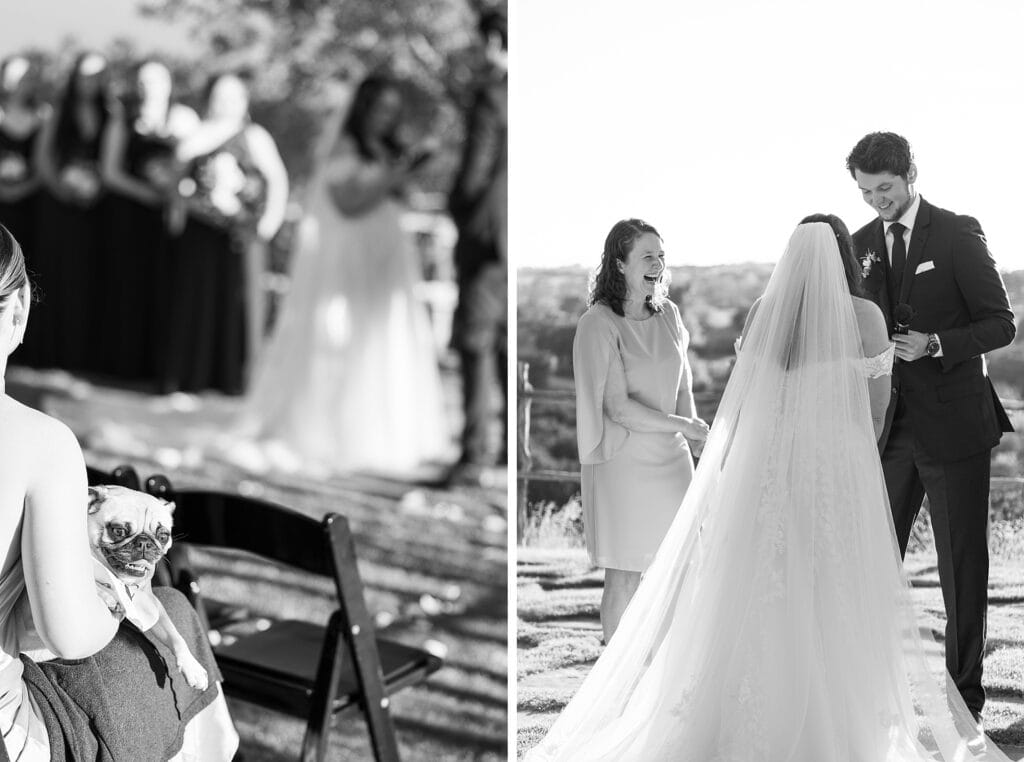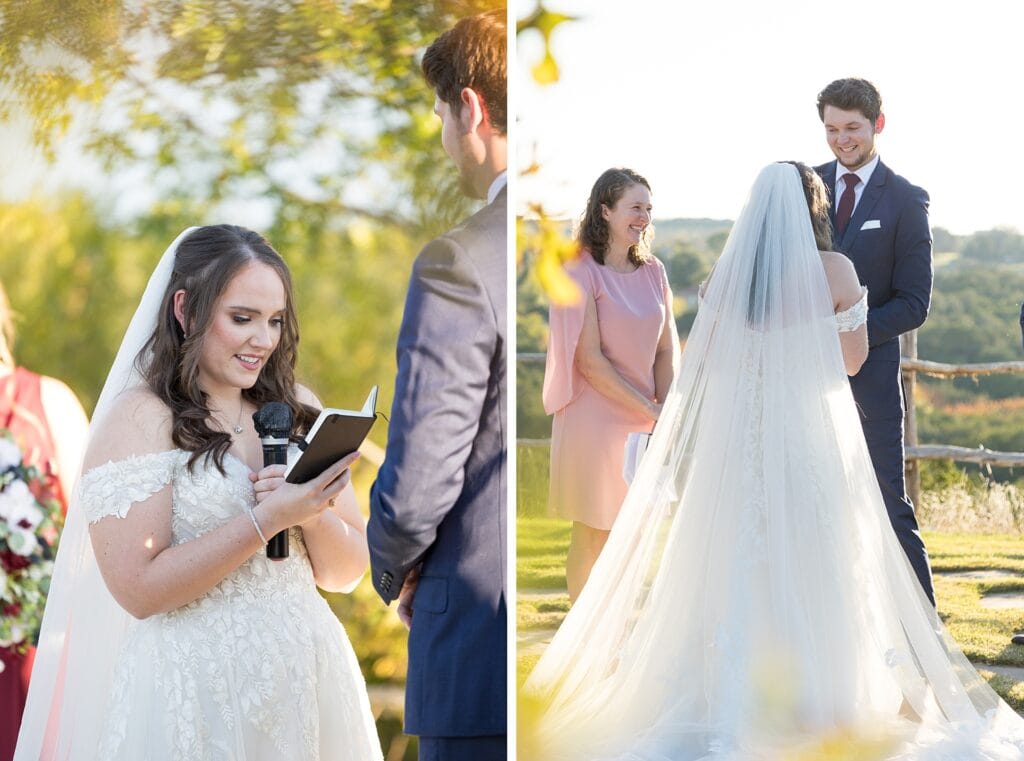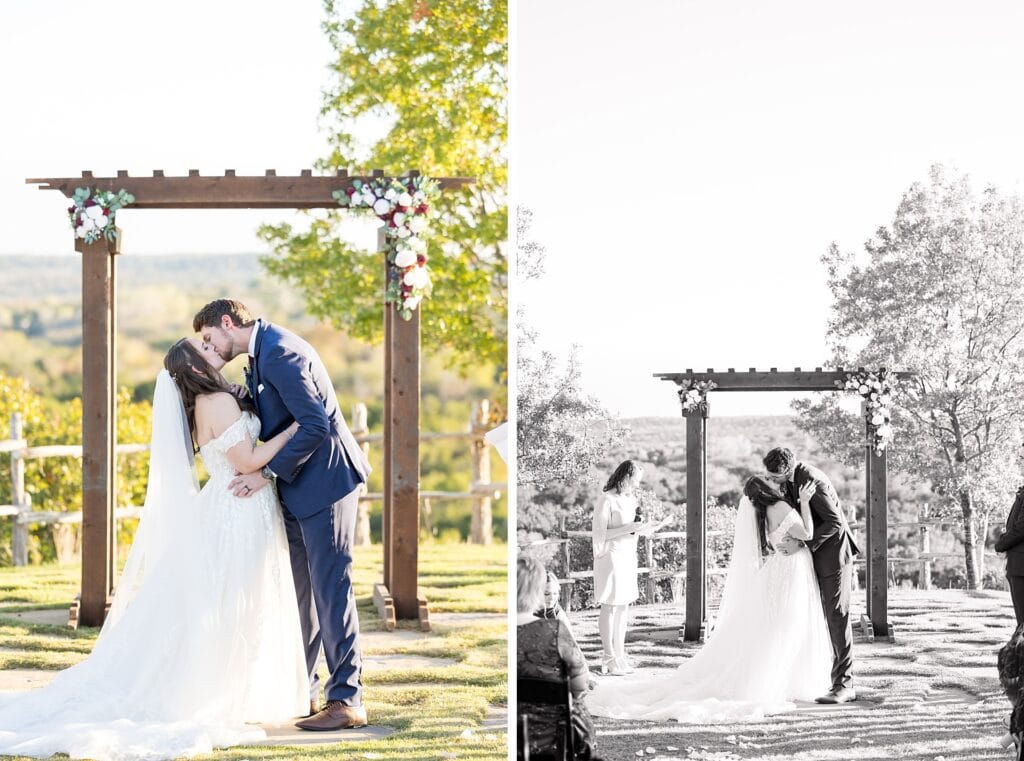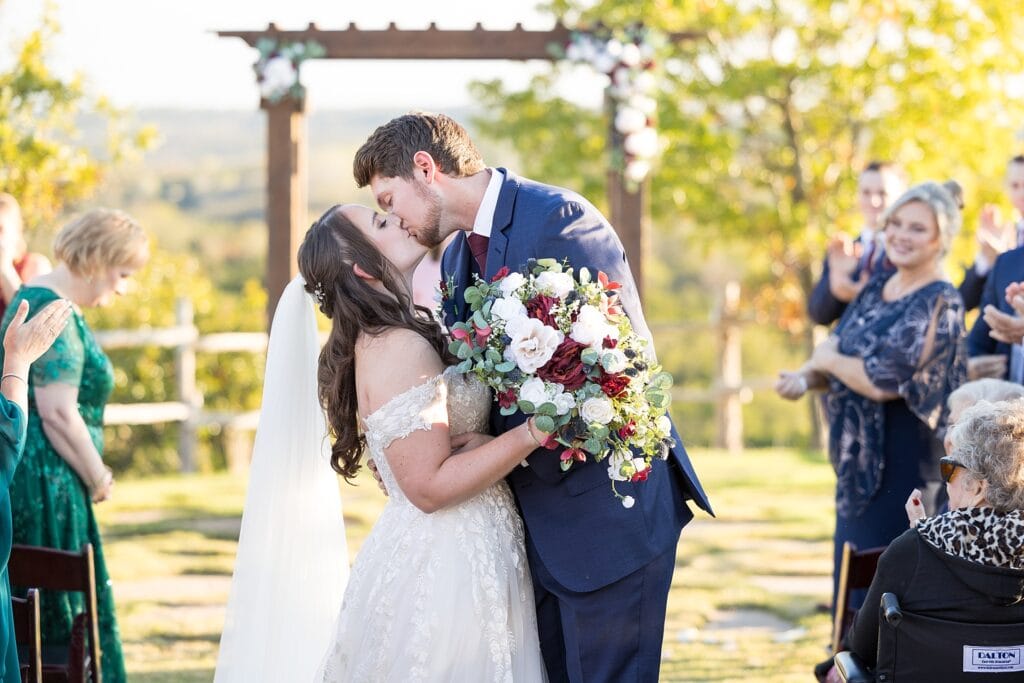 Married looks good on you two.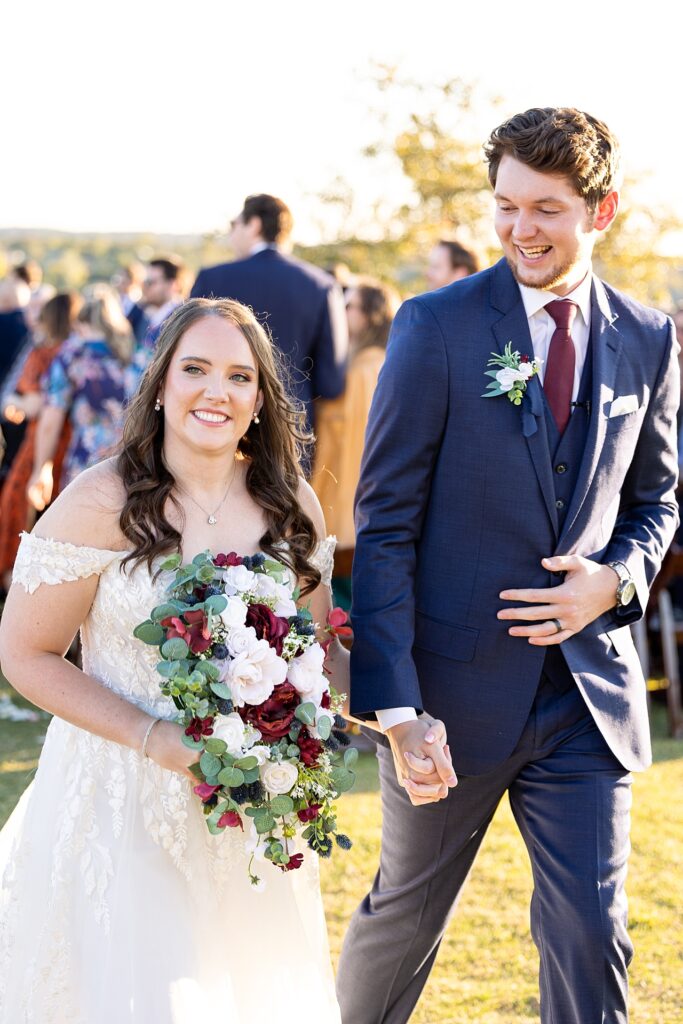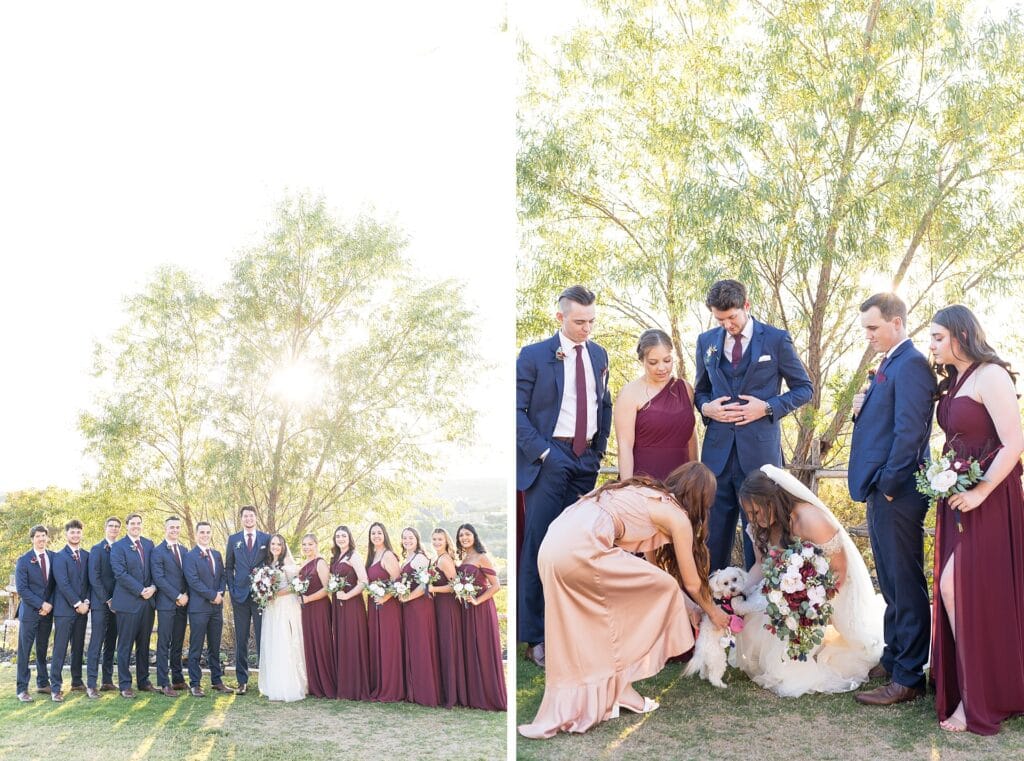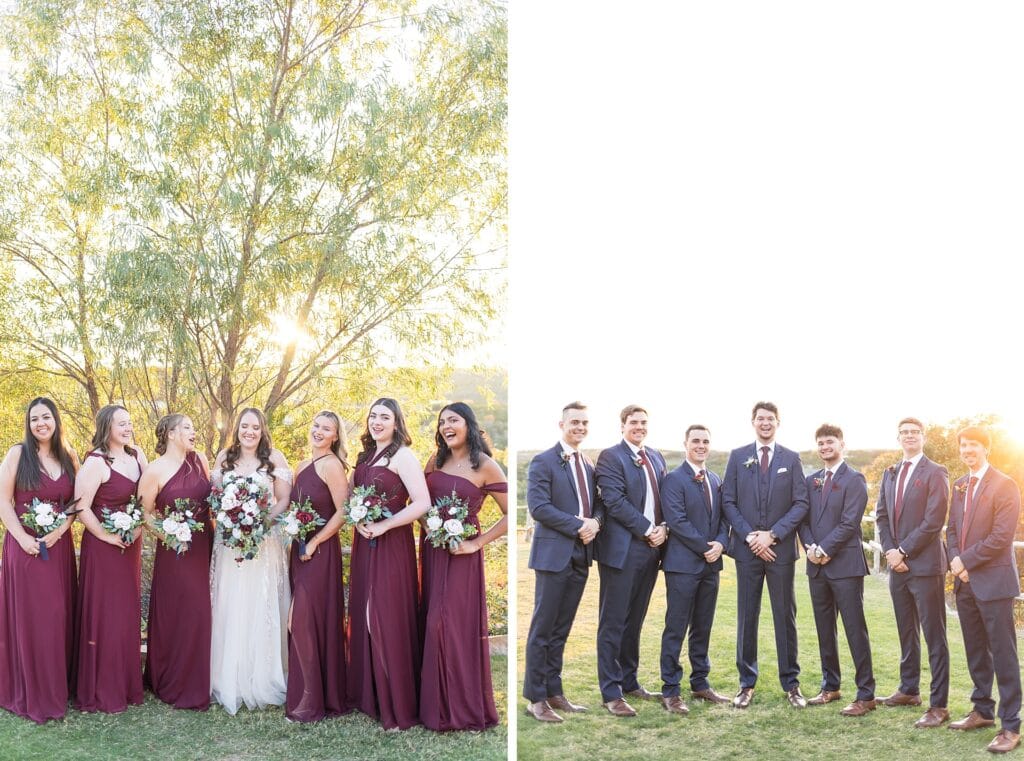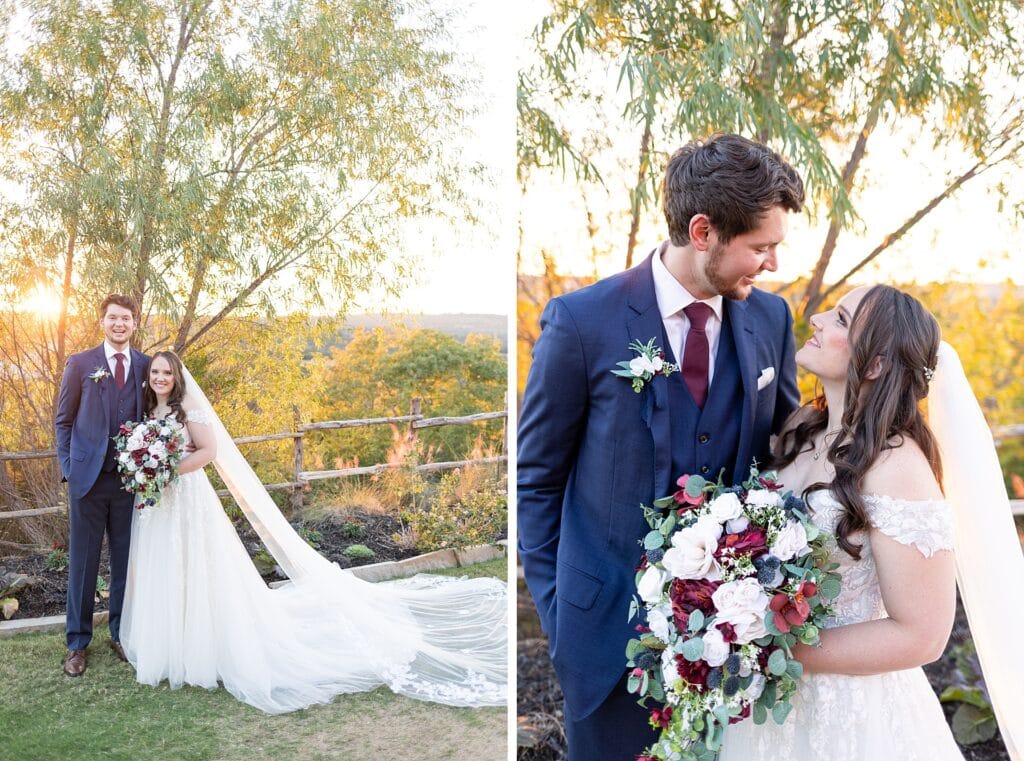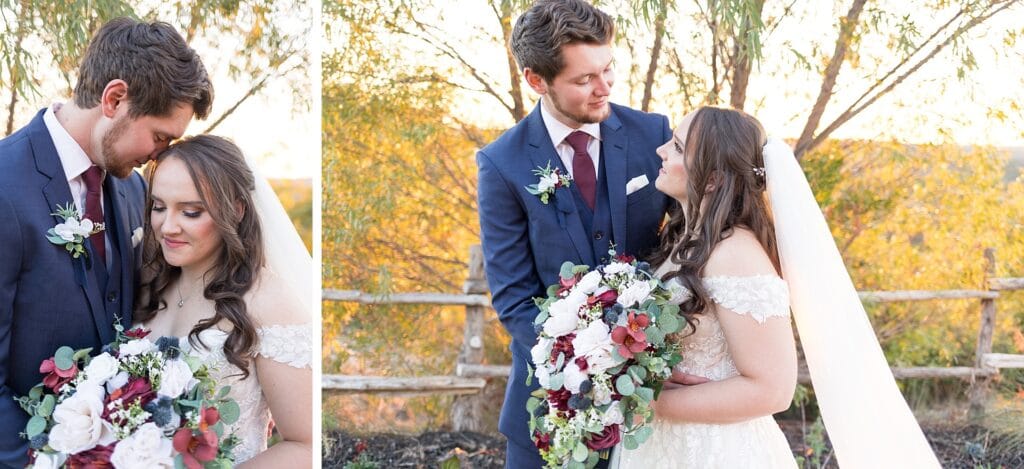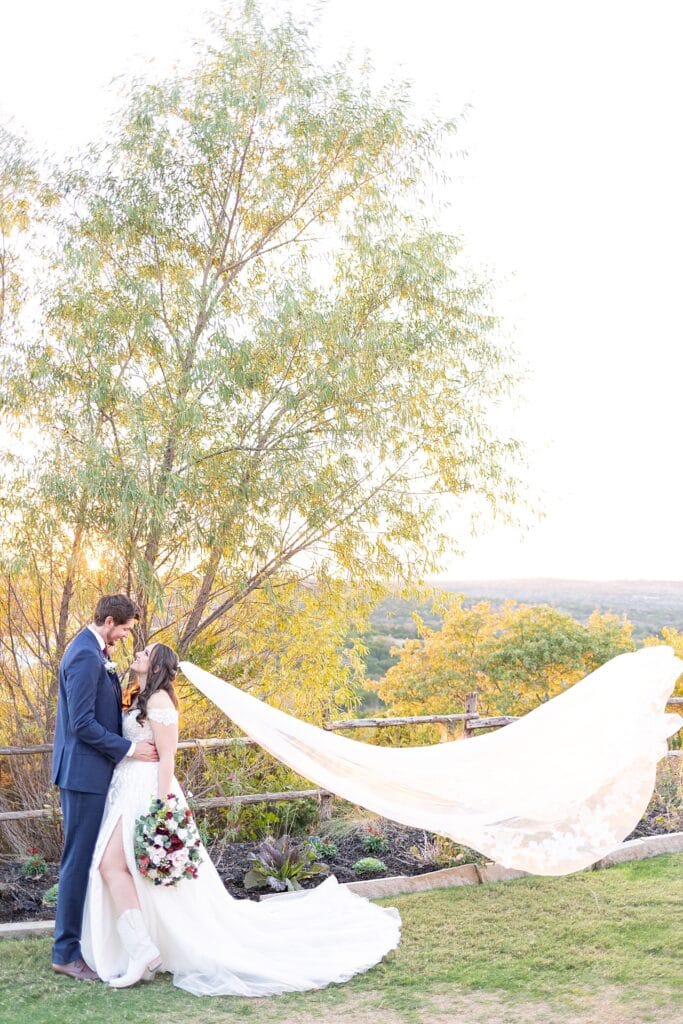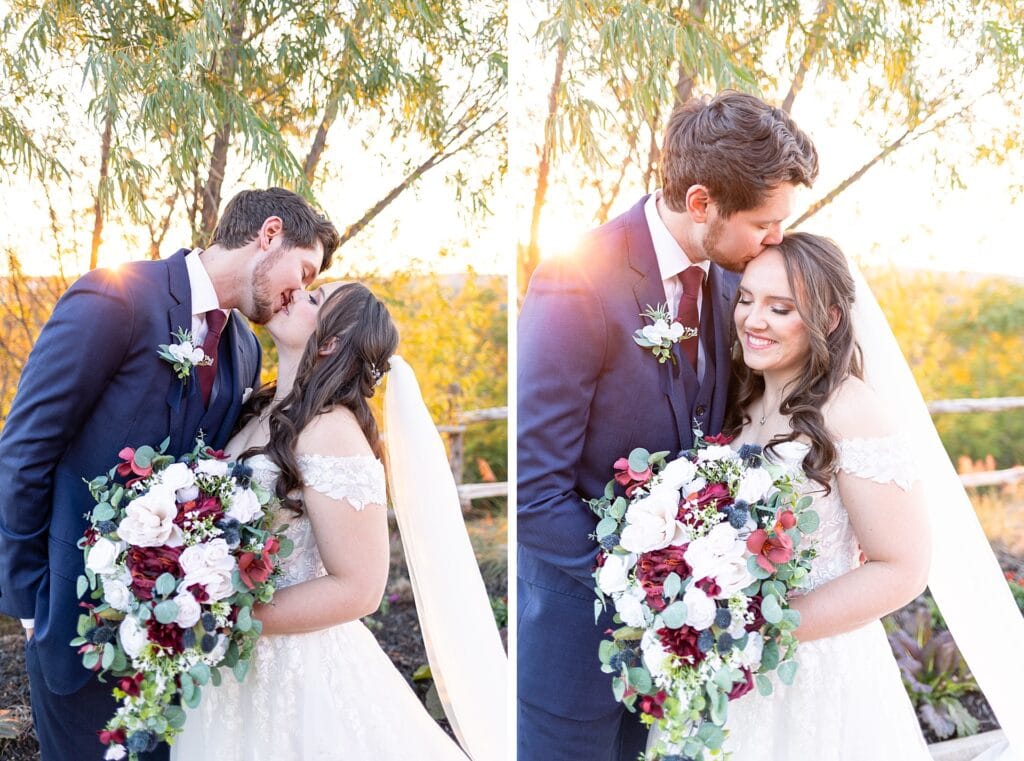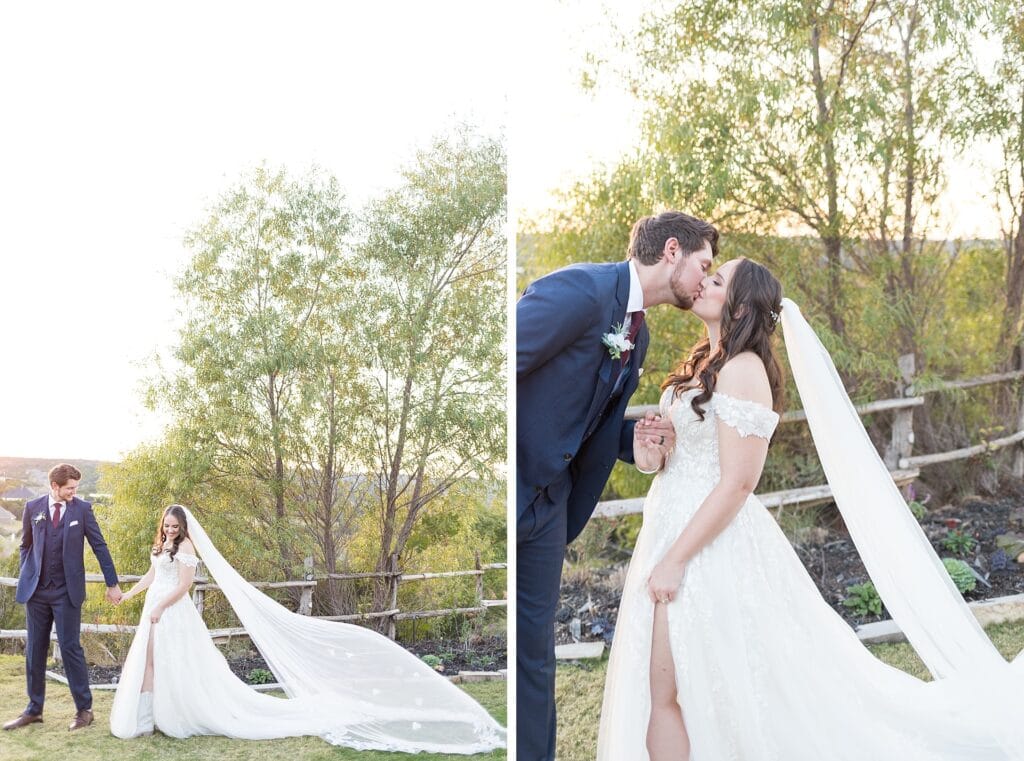 Whenever I'm photographing the bridal details and I see the bride picked out a cathedral veil I think, "she got this for me"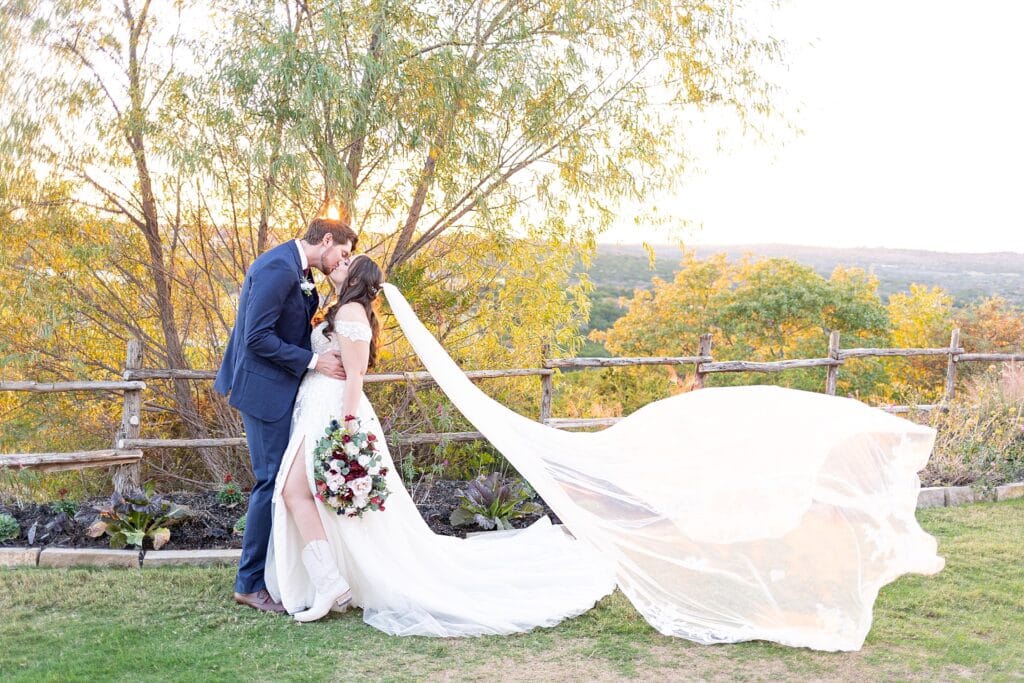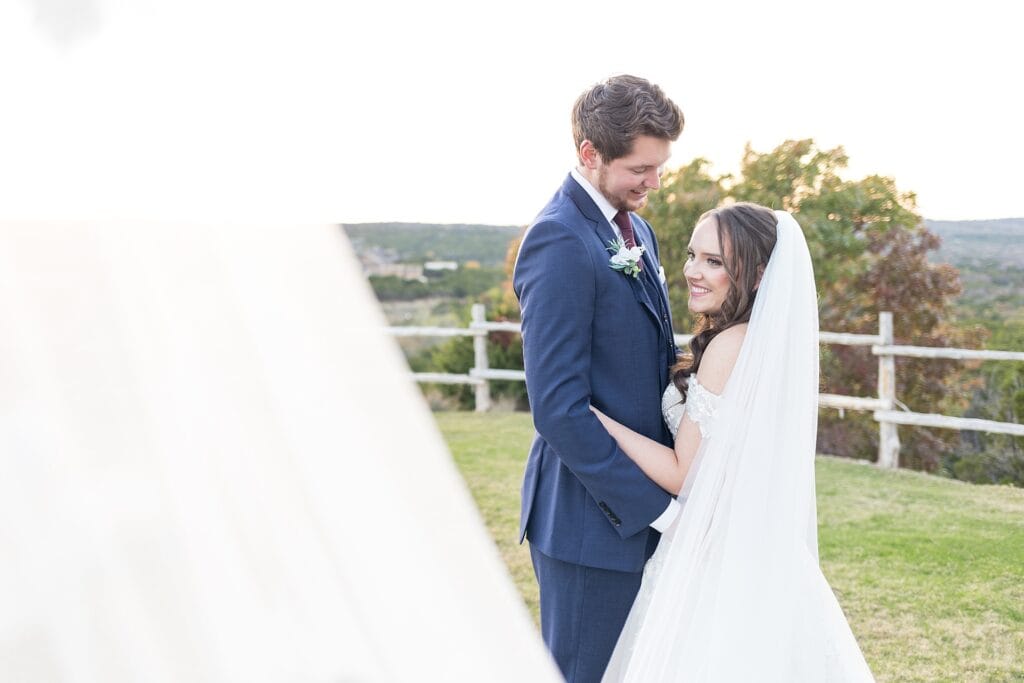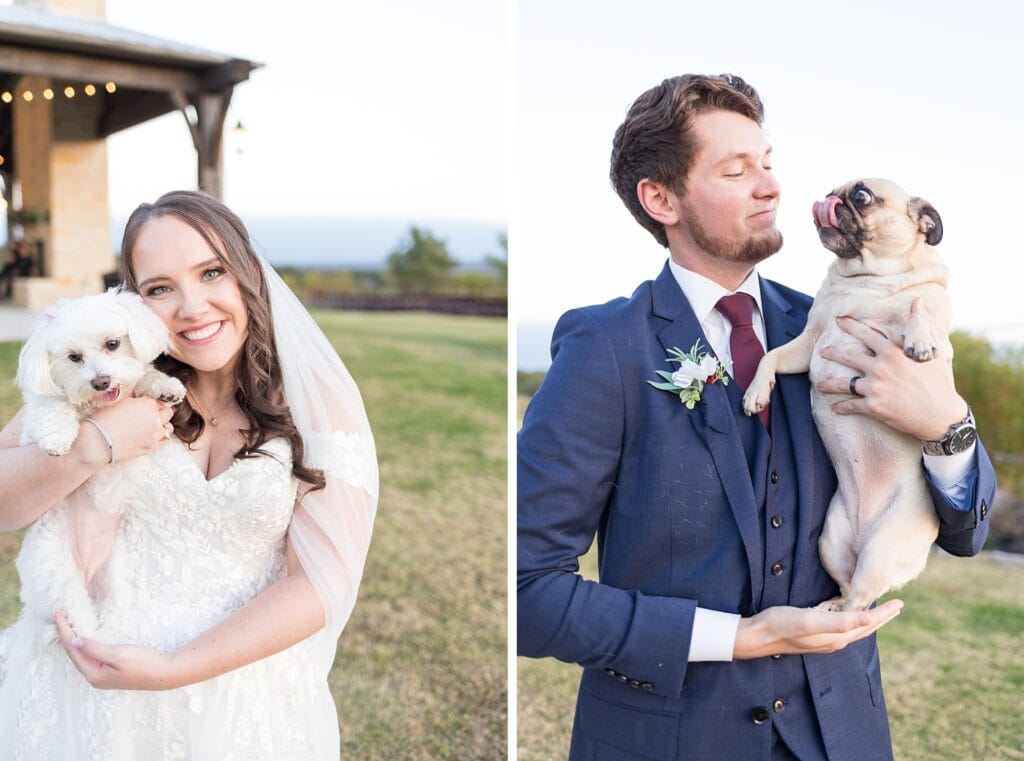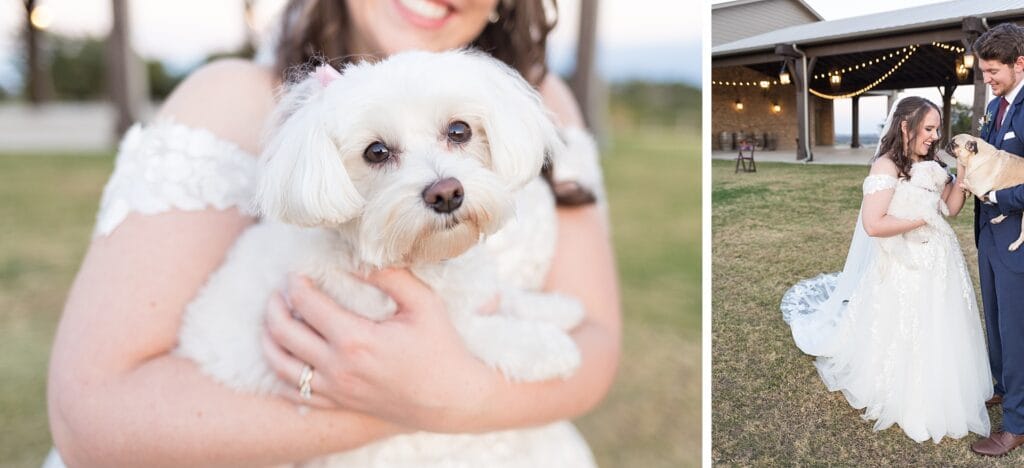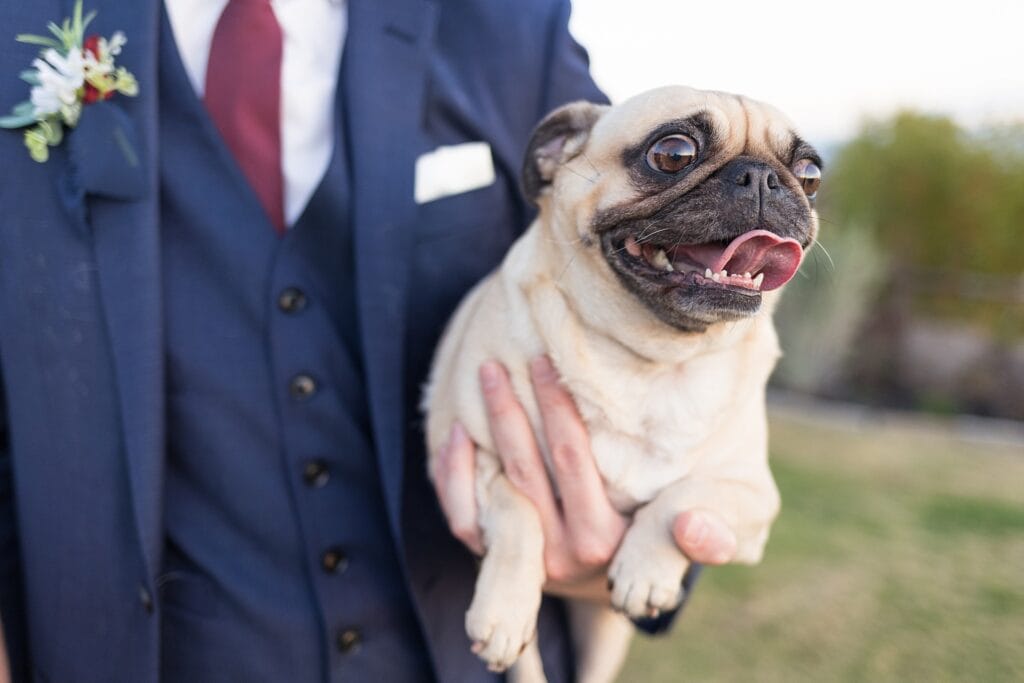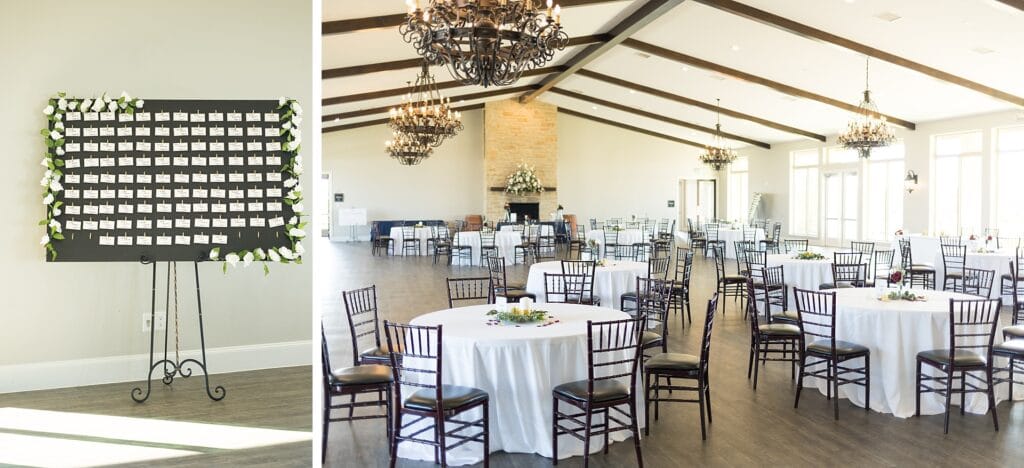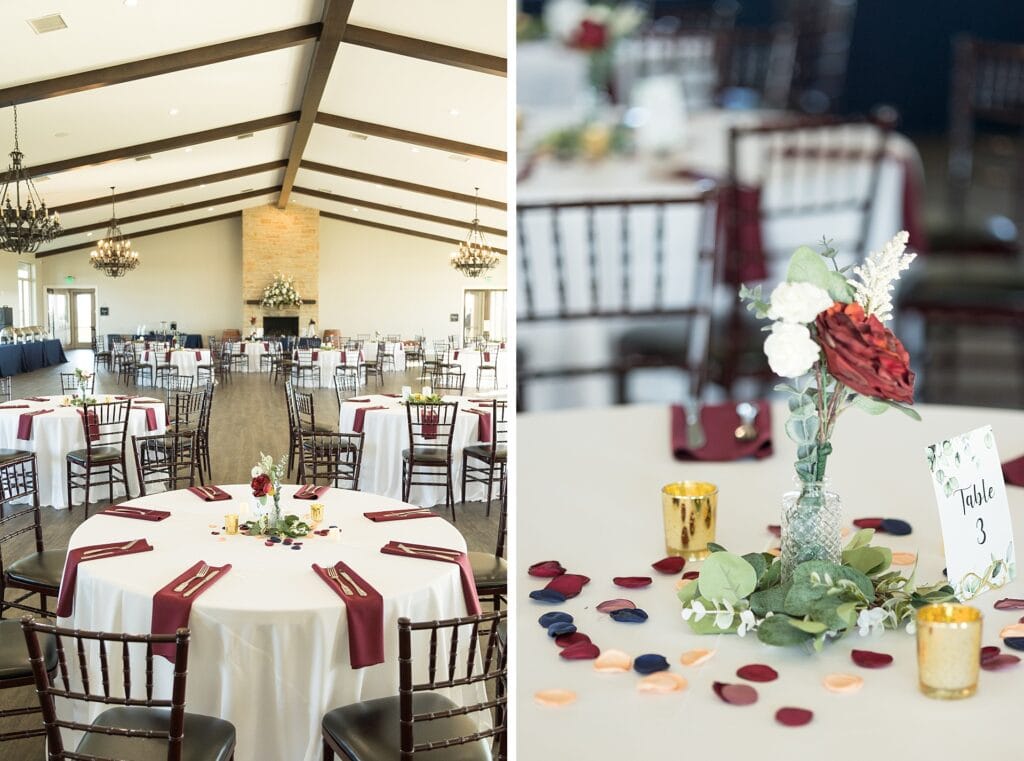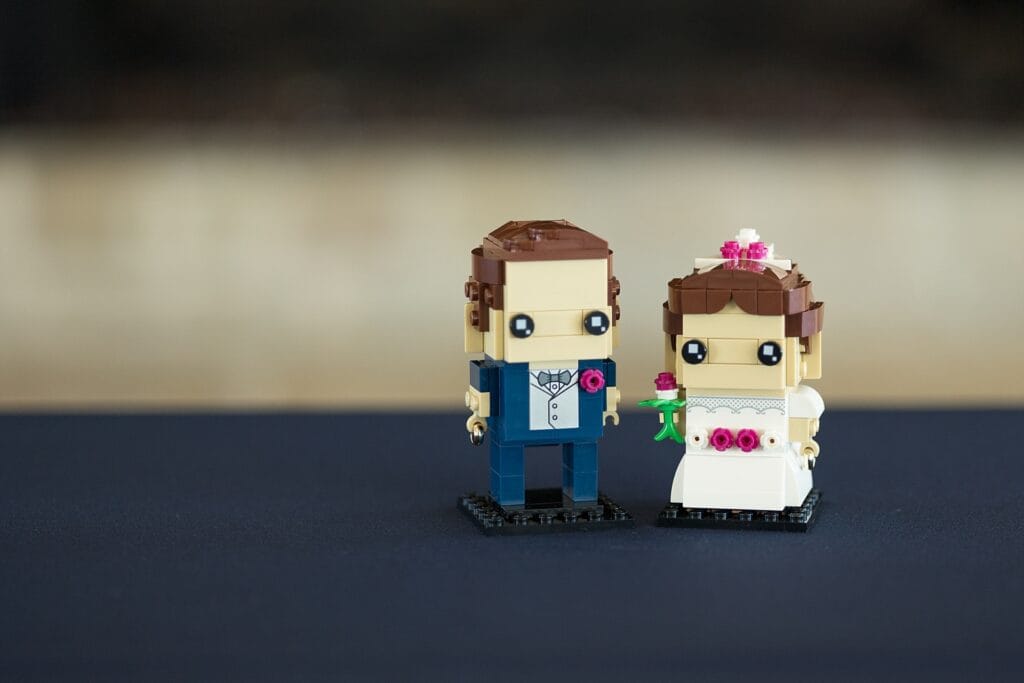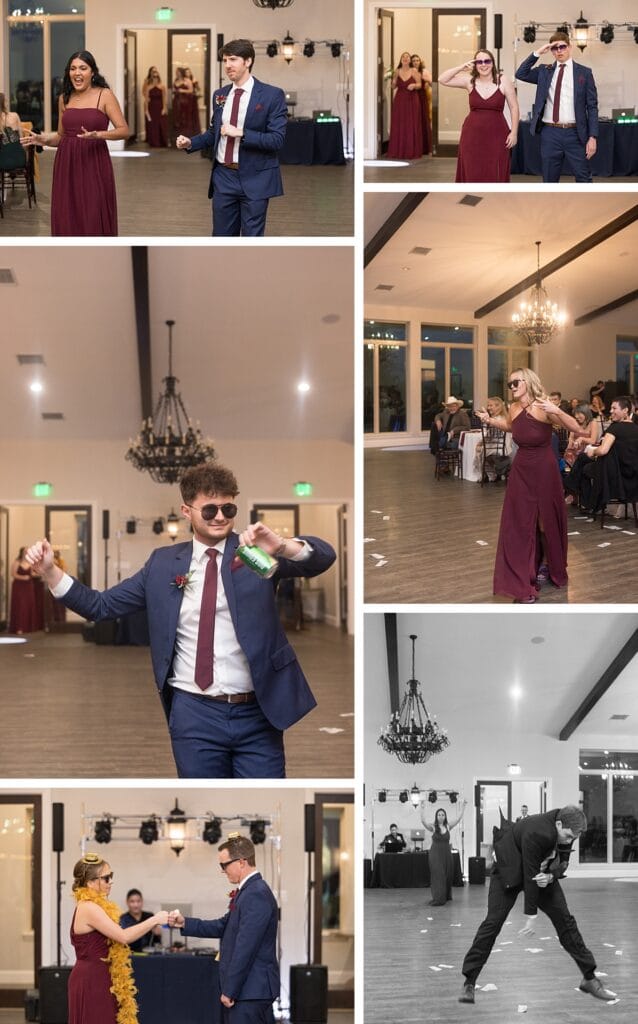 I got a workout keeping up with these two during their first dance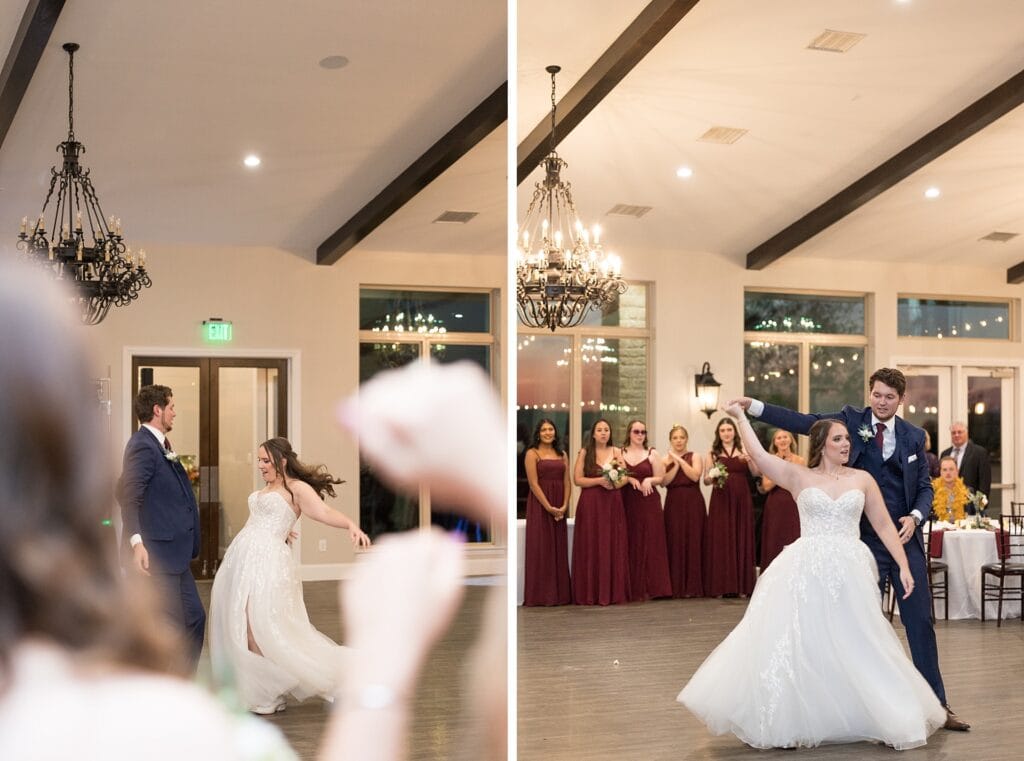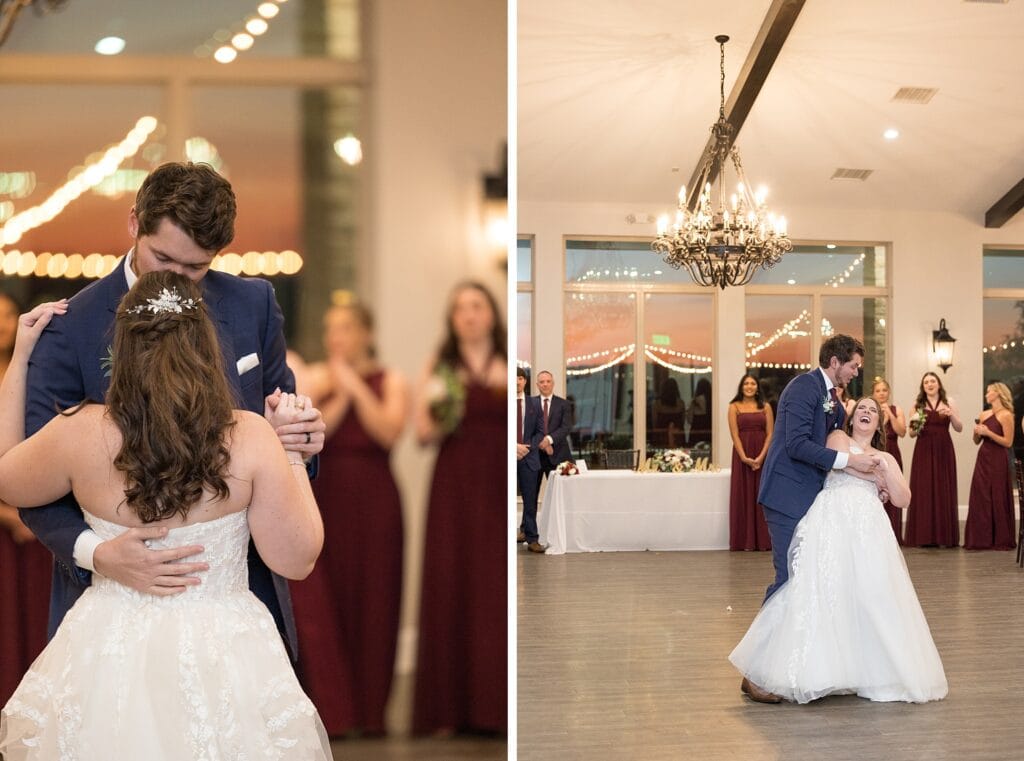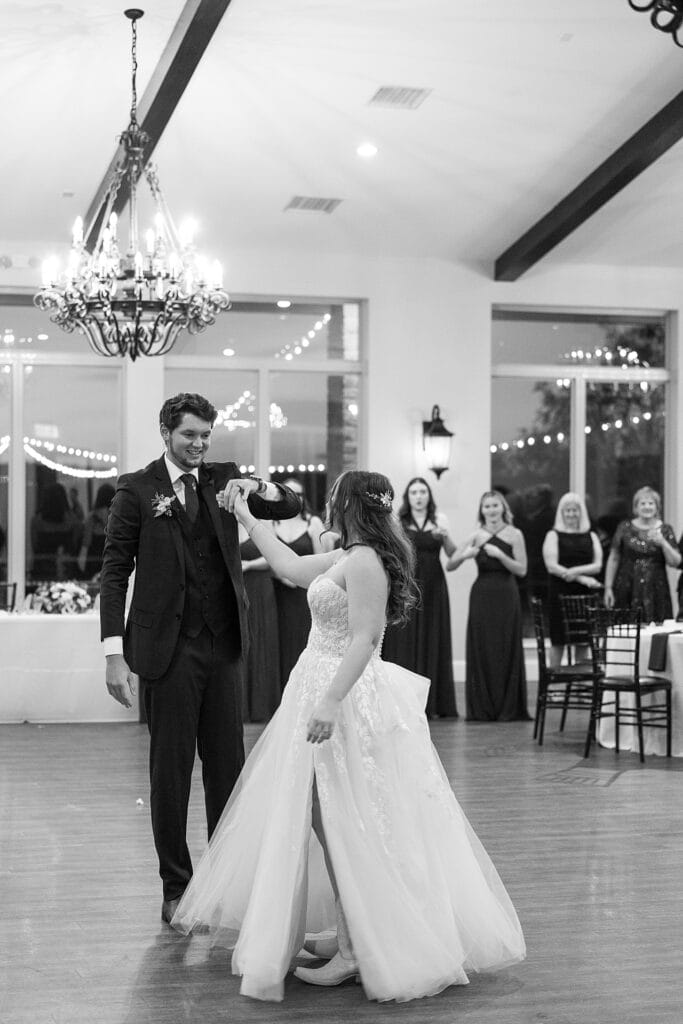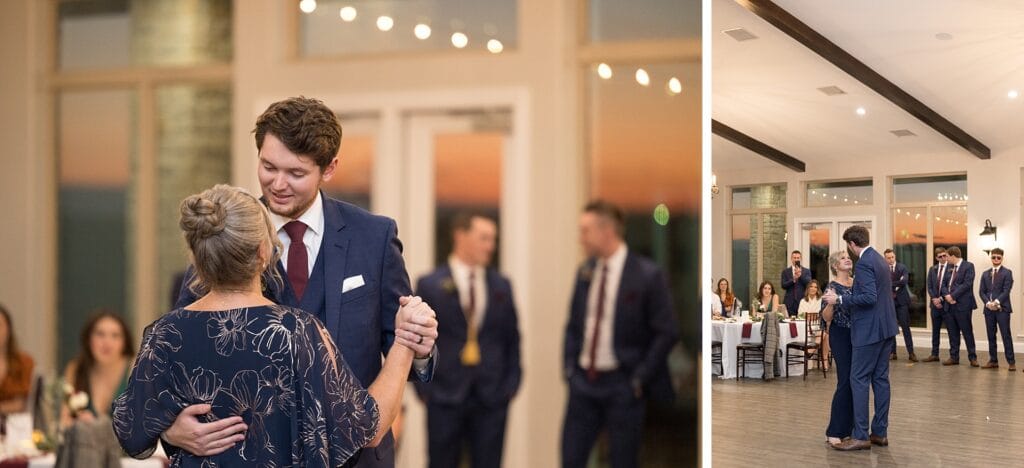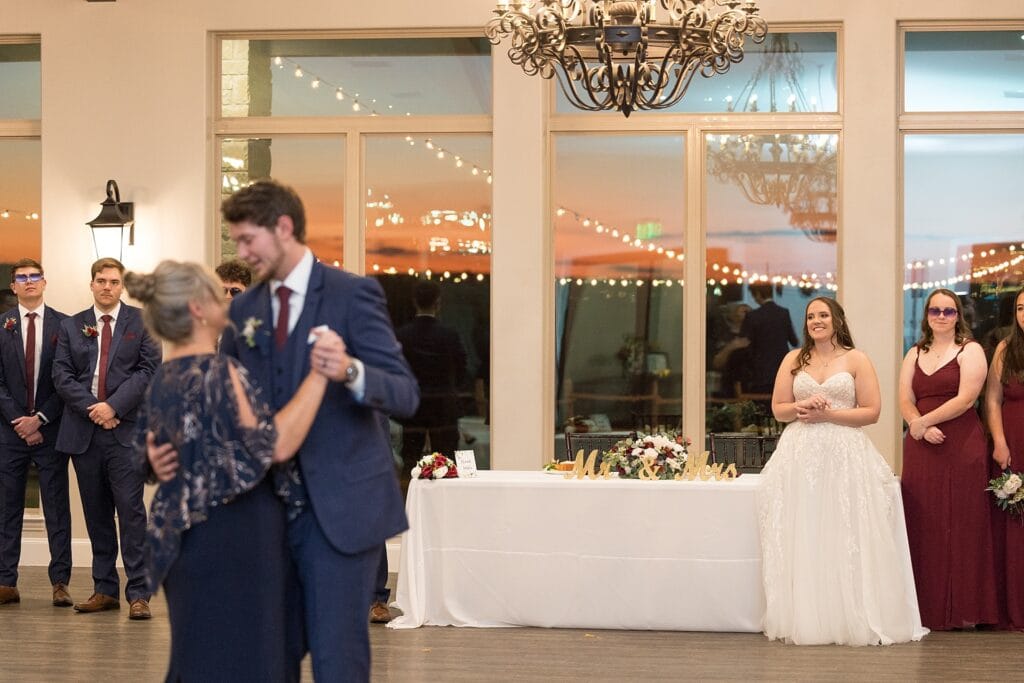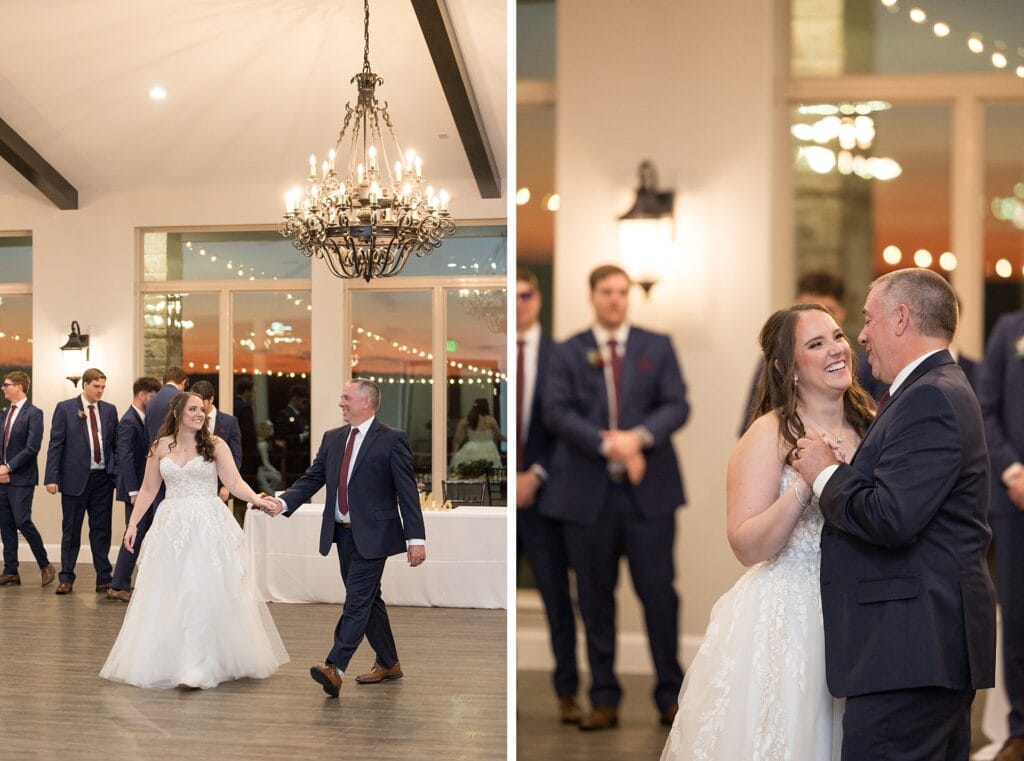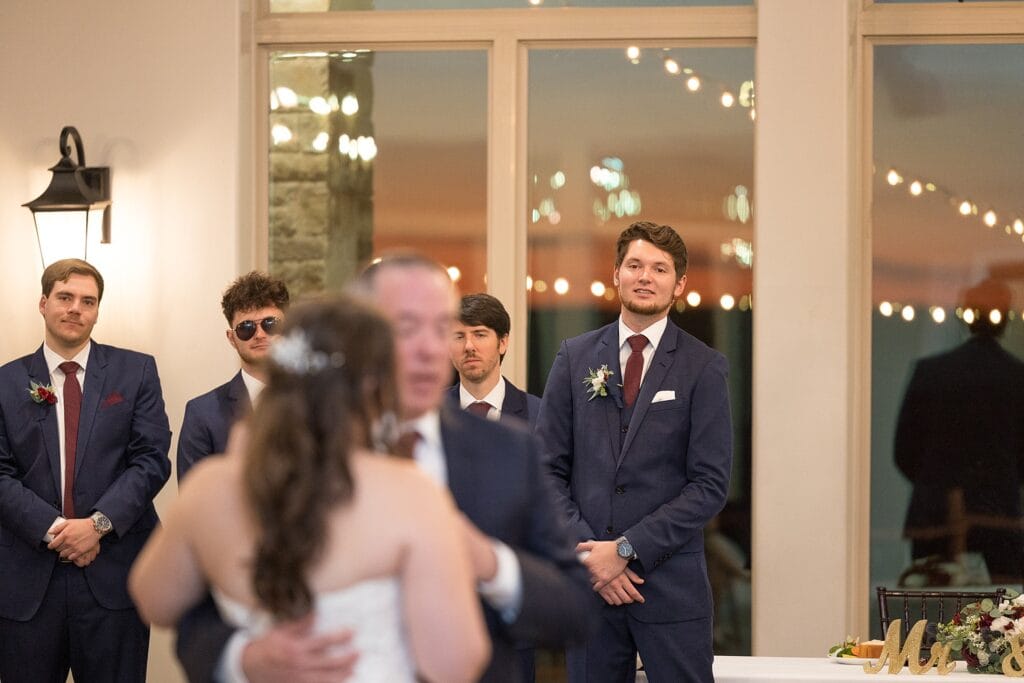 I kept watching the sunset outside during the special dances and knew I had to sneak them out for one last picture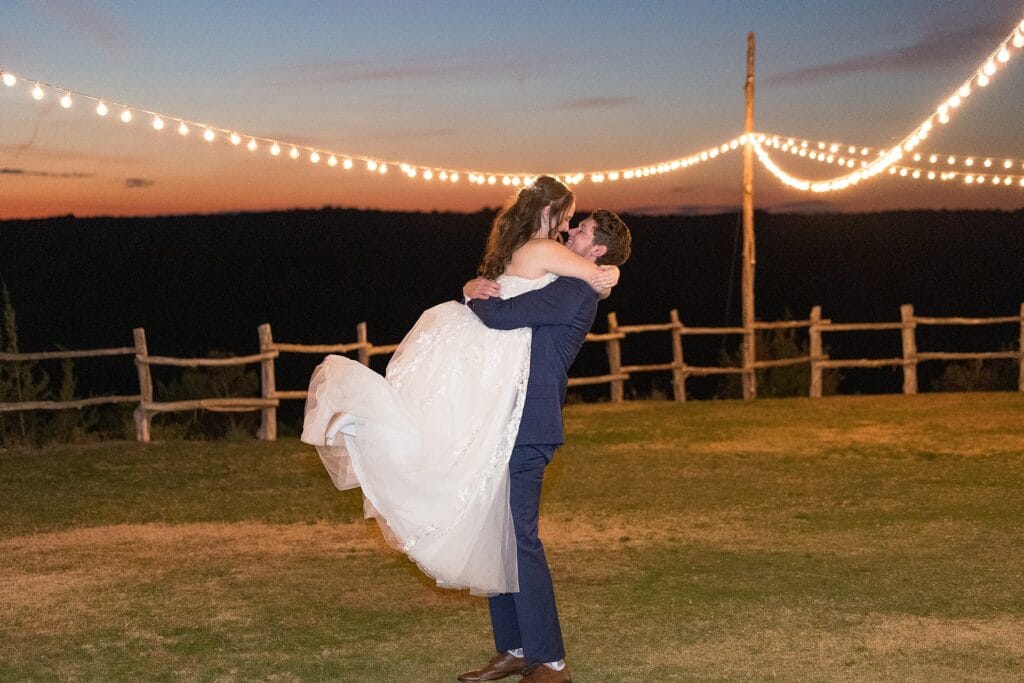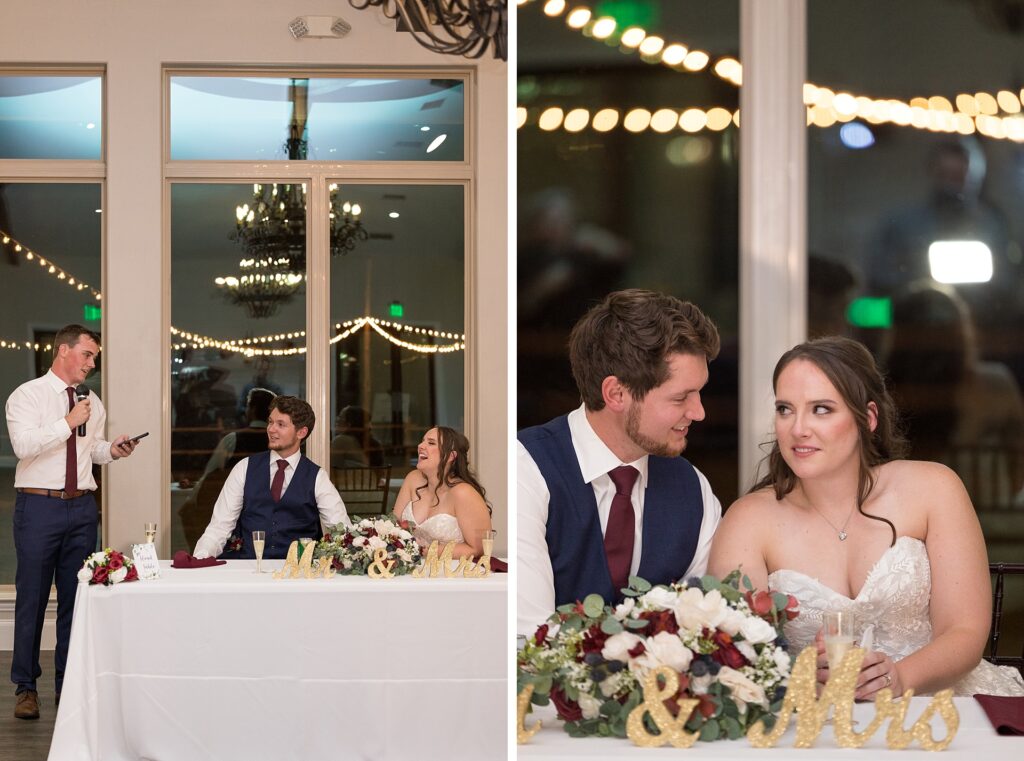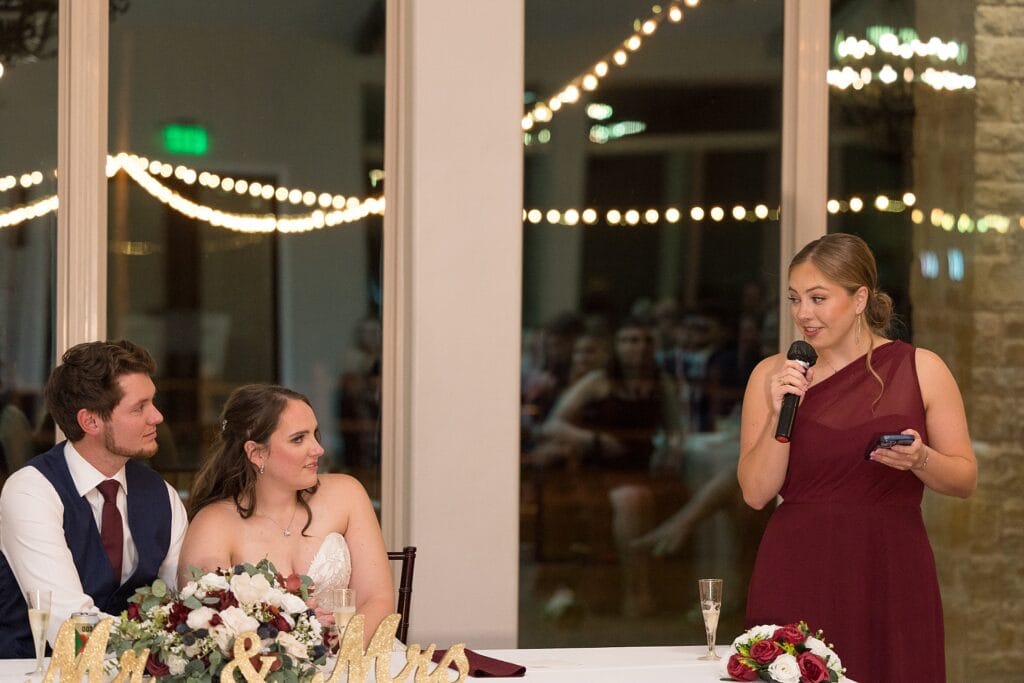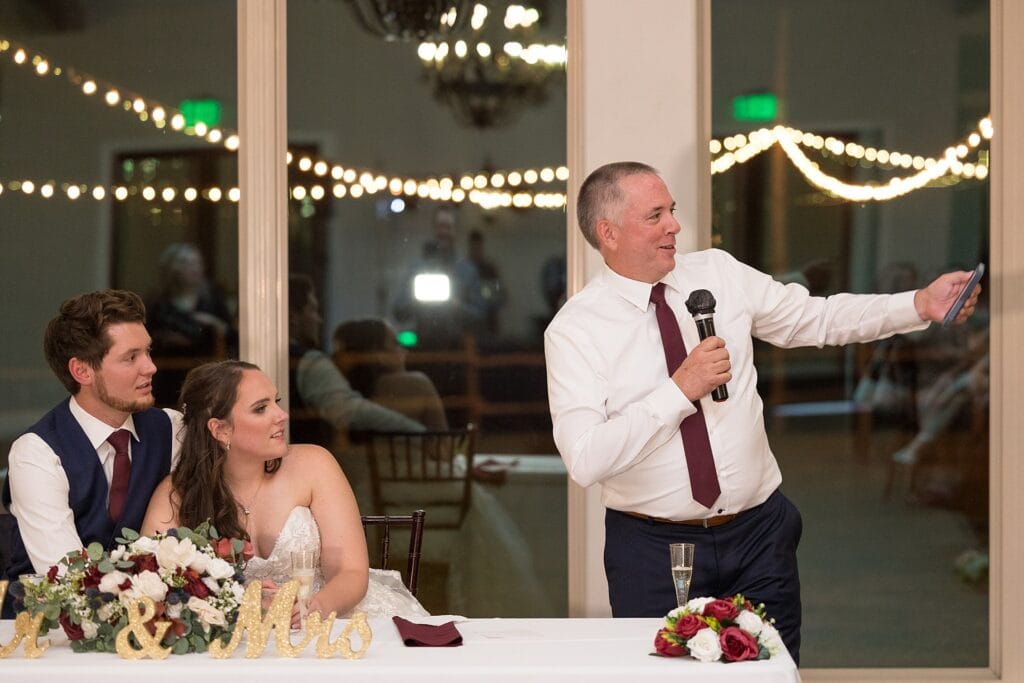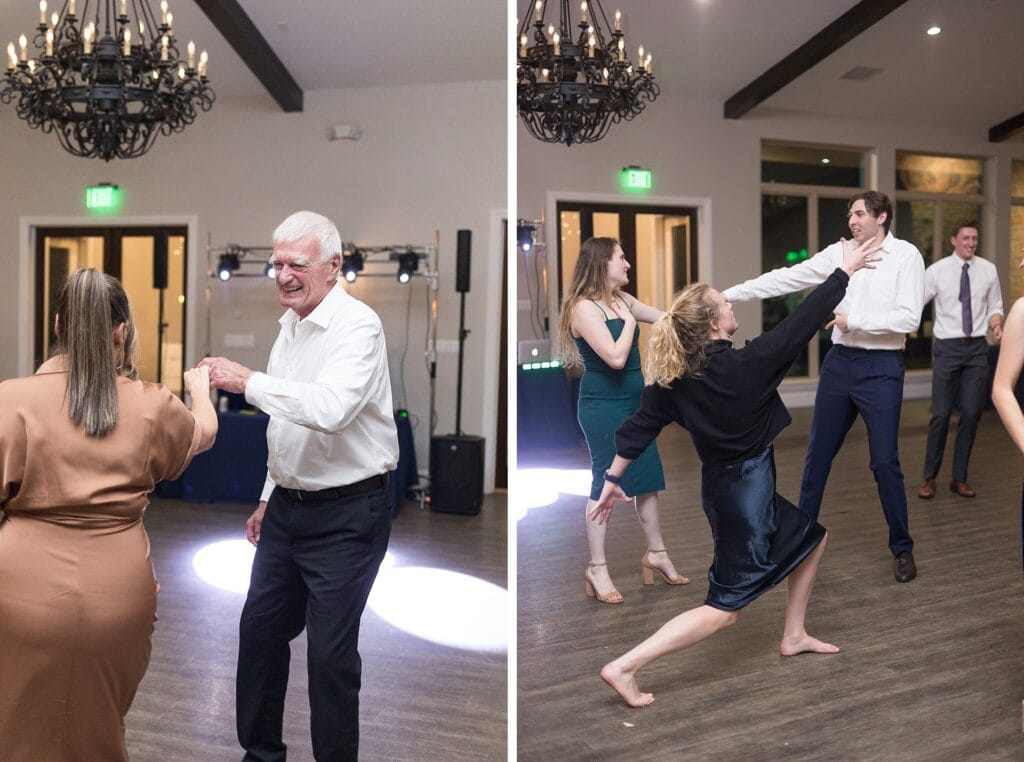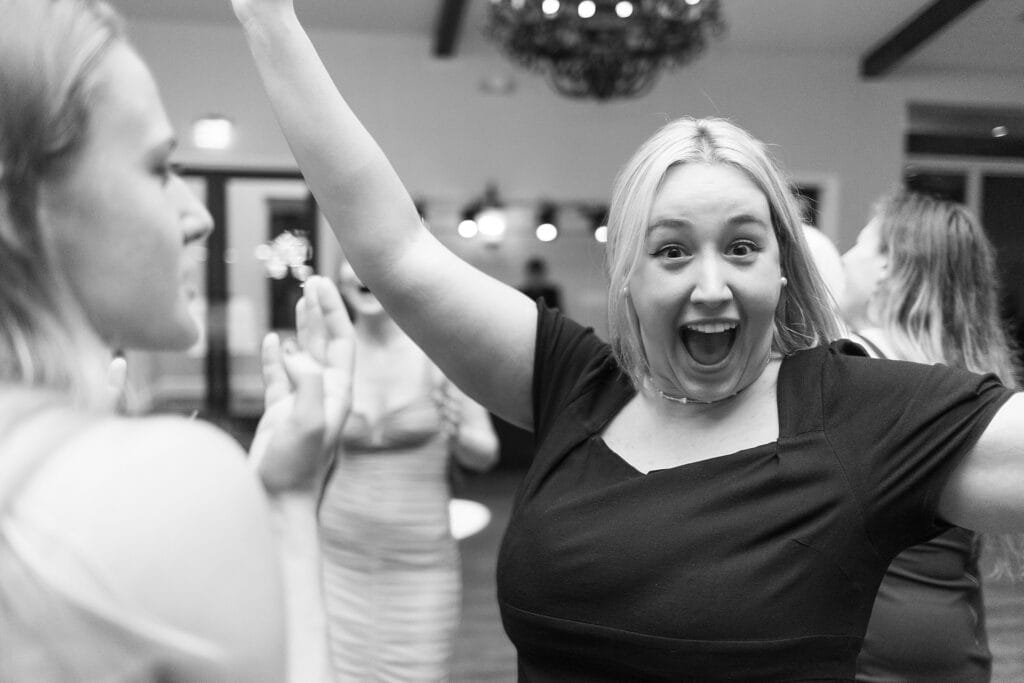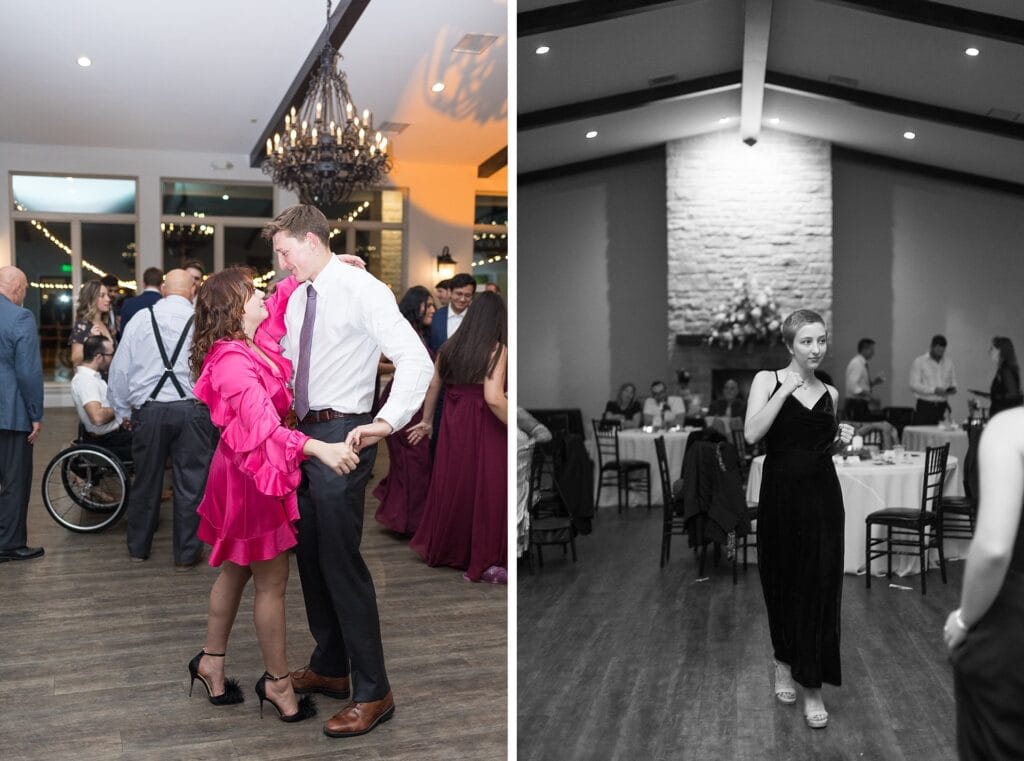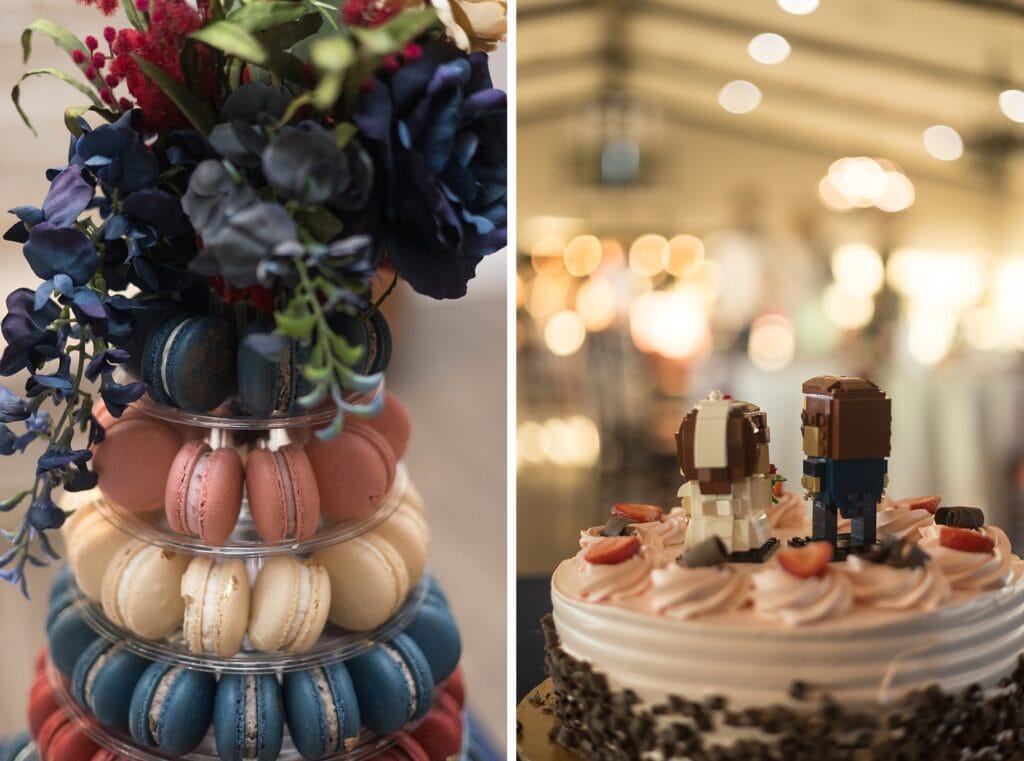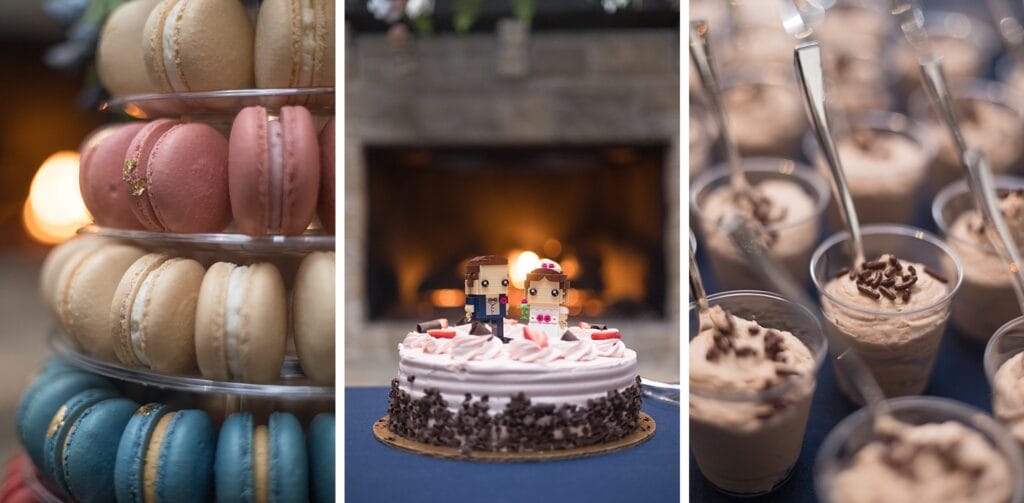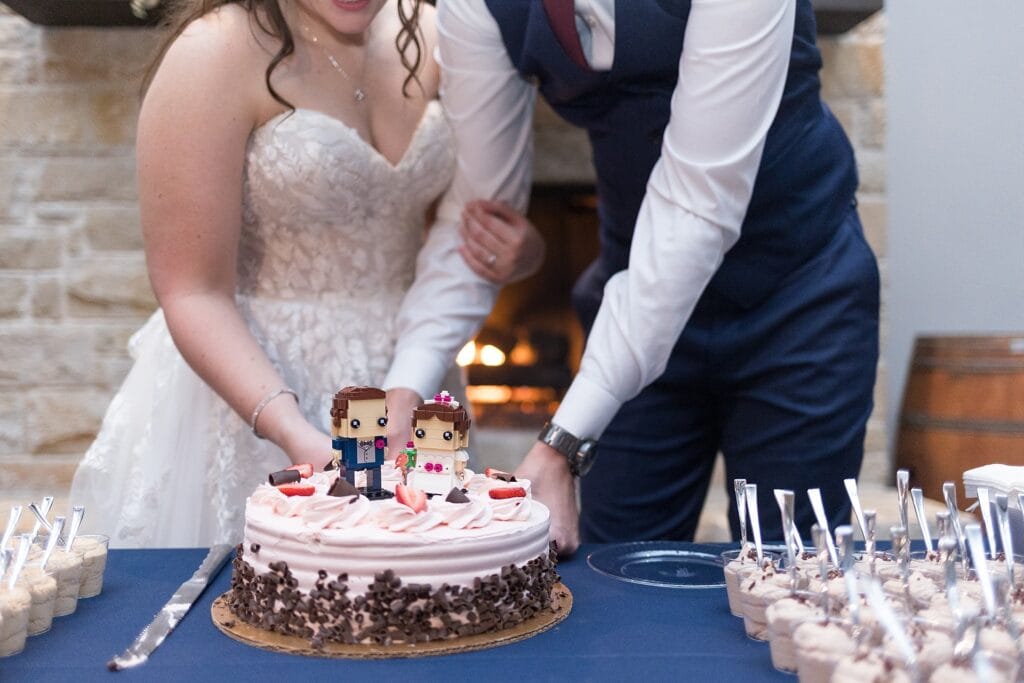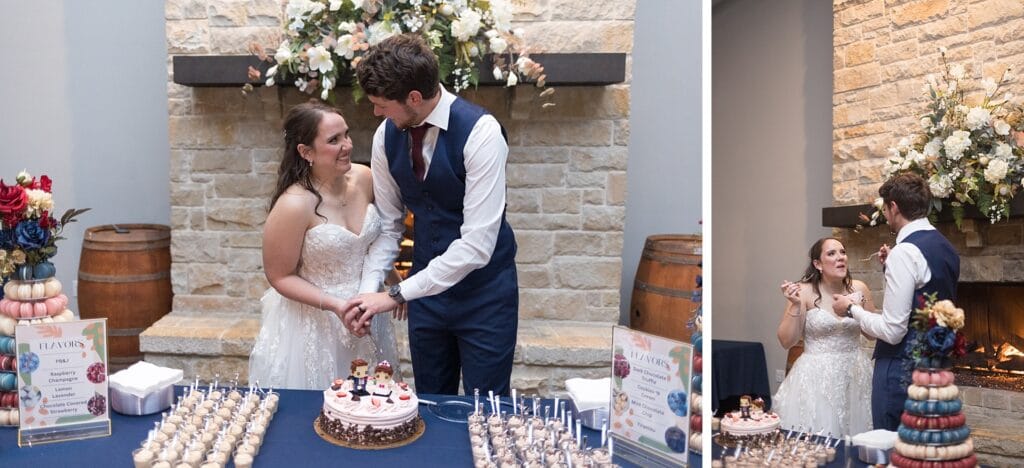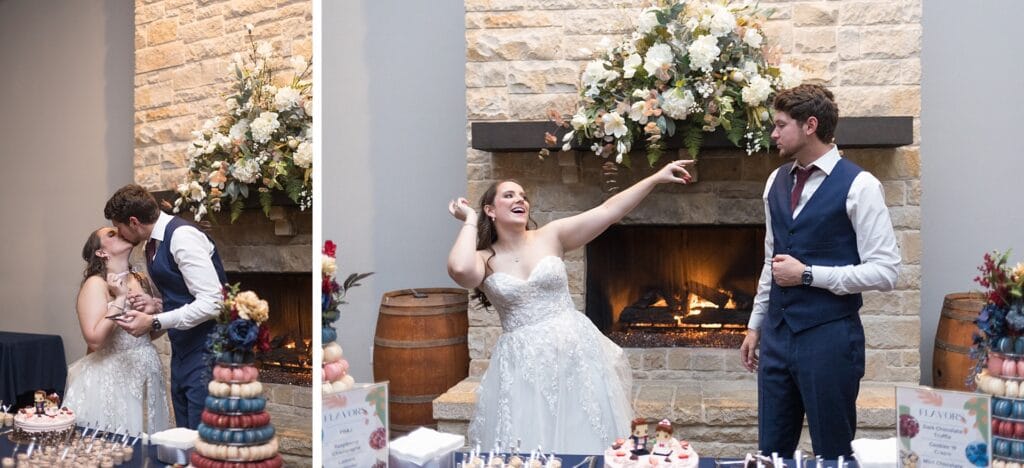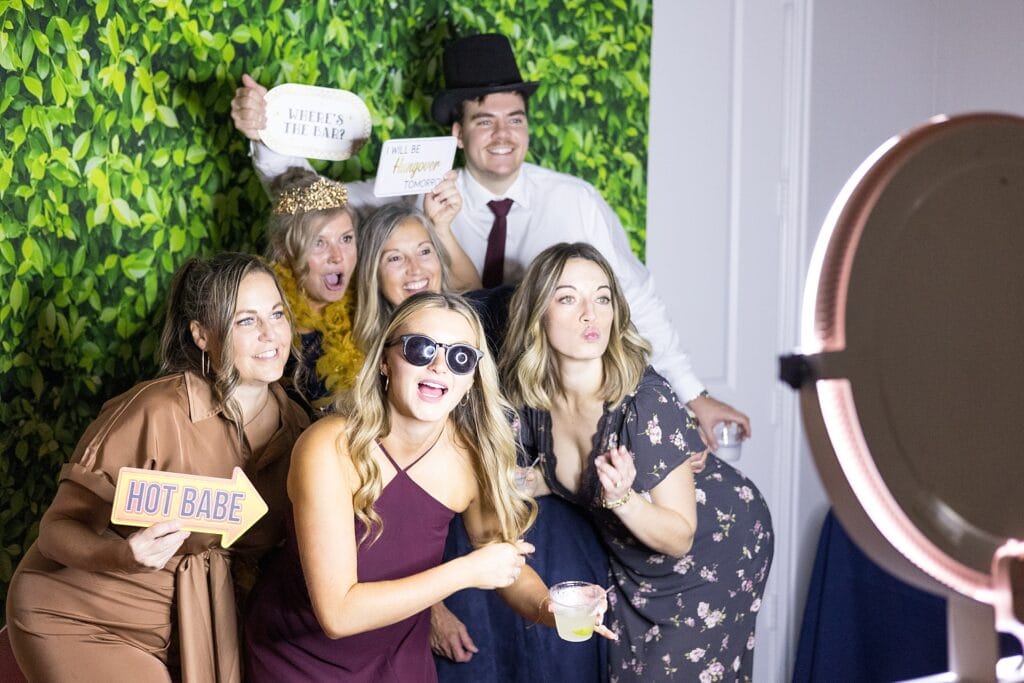 had a little mid-reception game of tug-of-war between the wedding parties.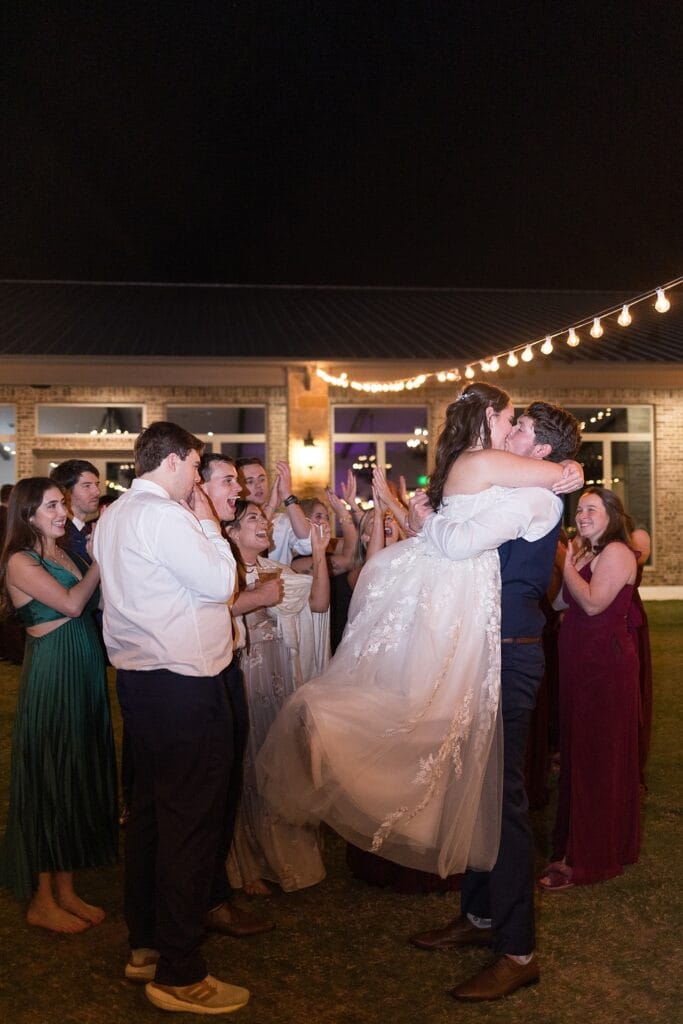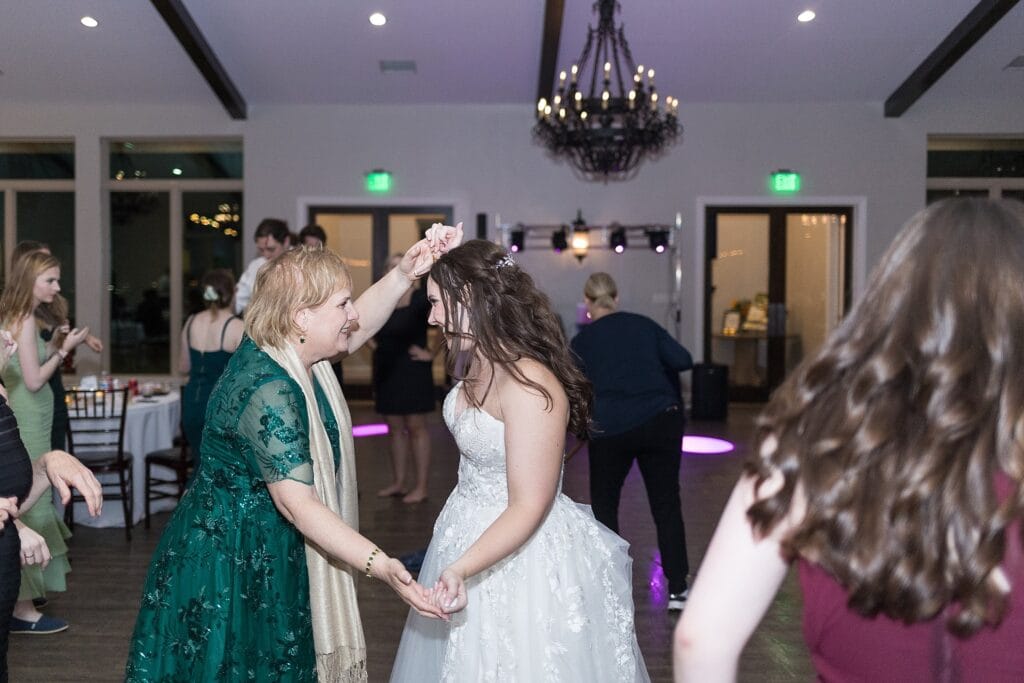 Normally, I don't include photos of us, but when our photo with the bride and groom turned into a mini dance party, it just felt right.