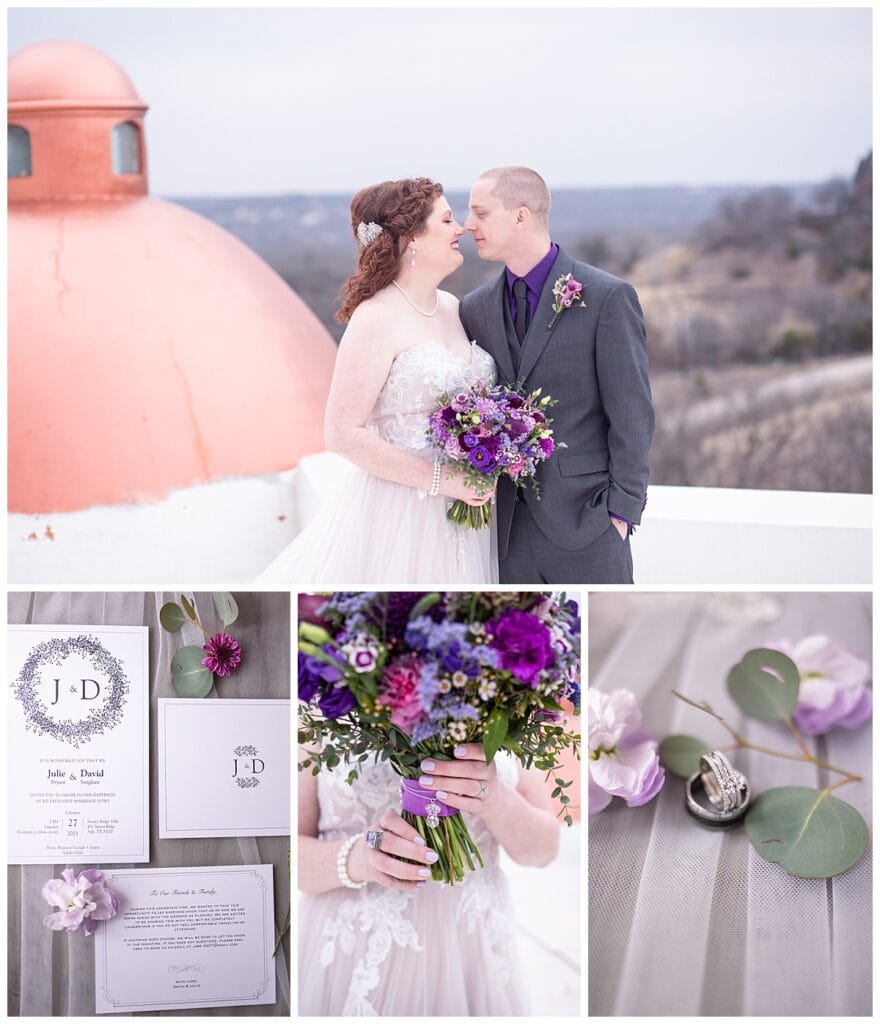 As I write this, it has been a year (to the day!) since Julie and I first met. It was Stoney Ridge during a bridal fair, one of her bridesmaids pointed out the general nerdiness scattered around via books on my table, I uttered the words "Superwholock", and the rest is history. Or rather, getting the privilege of being someone she could turn to during the stressful time of wedding planning, topped with a pandemic.
So wedding week comes and we were all constantly (or at least I was) checking and cross-checking weather apps to figure out just how much do we have to worry about T-storms happening during the day. Thank the Lord, the rain was little more than a mist, leaving behind a dramatic fog and bright cloudy skies.
Julie was fantastic through it all, with a strict policy of "Unless it stops me from marrying David today, or it scares me, we can talk about it tomorrow." David was a great groom with the quintessential, "whatever makes her happy" mentality.
It was truly a beautiful and relaxed day. From the time Julie and David booked with us, I knew caring for their guests and getting to spend time with them on the wedding day was of utmost importance, and it was not hard to see why. These two have surrounded themselves with such dear friends, the wedding day was just filled support and people who genuinely cared about Julie and David's start as marriage. We were honored to be allowed in to witness it all.
They also selected a great group of vendors to work together to bring the day together–weddings are truly a team effort! The ceremony florals weren't even complete and From A to Z Designs already had me swooning, and it was so great to have Wisteria Lane Weddings as our support throughout the day. Oh, and if you're wondering why on earth Colton is standing up front during the ceremony, our bride and groom requested he lead a prayer during the ceremony.
Now enough chatter, onto the perfectly purple pomp!