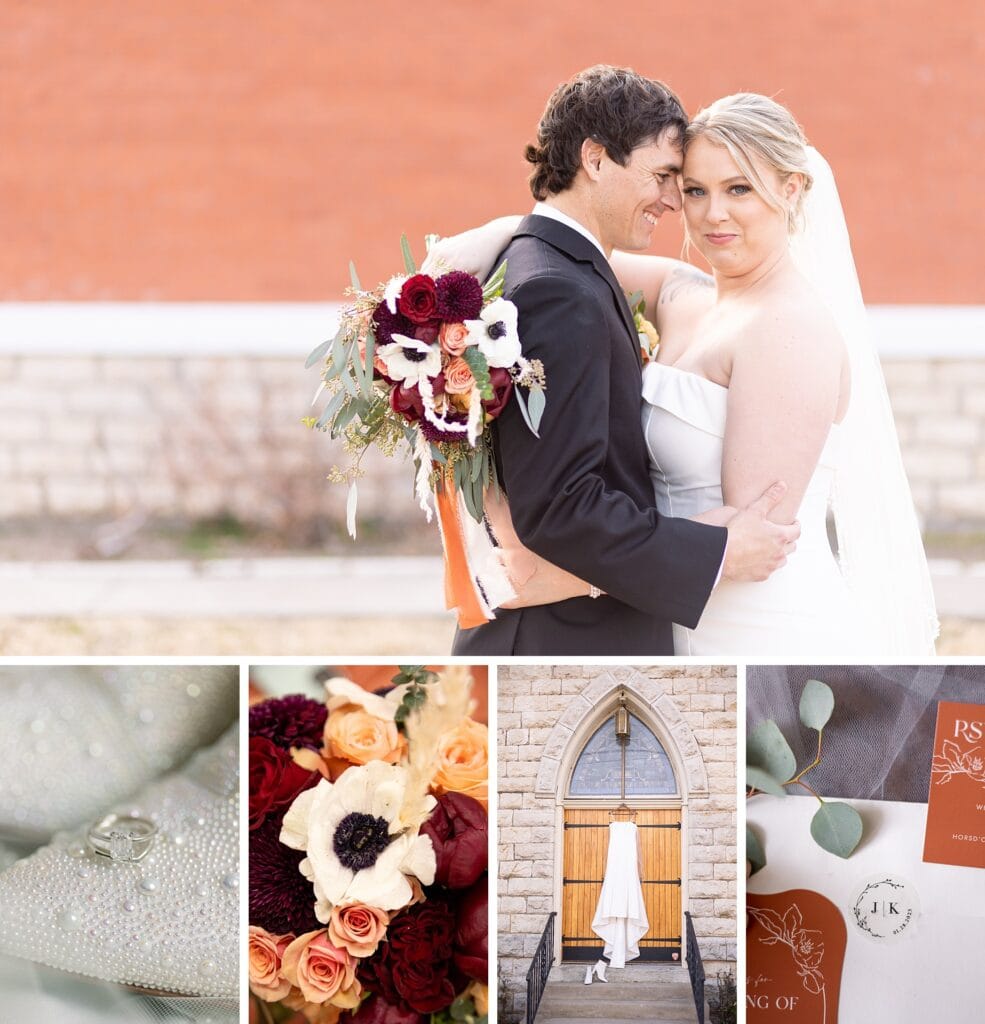 The day started out cloudy and windy; but as the morning of Kait and Josh's wedding turned into afternoon, the clouds parted for the sun, and the wind softened into a breeze. 
Kait and I became friends several years ago–she kept me caffeinated and fed with baked goods while I was deep in novel writing before my photography blossomed; so it was only fitting that Ashley and I greeted her with a coffee in hand (her requests were iced, strong, and sweet).
The warm burnt orange tones with touches of green in the reception, along with the rich interior of the United Methodist Church in downtown Weatherford, were the perfect contrasts for a January wedding day. Kaitlyn brought a classic style with her satin wedding gown and pearl accents–it reminded me of Elizabeth James's bridal salon in Parent Trap.
Prior to the ceremony, Kait shared a sweet first look with her daughter before having a prayer with Josh. I asked Kait while she was getting ready if she thought Josh would cry during the ceremony, she didn't think he would but he–along with so many others–had tears in their eyes the moment Kait came down the aisle. This was a day that brought joy to so many.
Their ceremony was brief but filled with wonderful moments. The pastor had the future Mr. and Mrs. turn and face everyone attending their ceremony–all of their loved ones come to show support for their union; it was a great moment, allowing the couple to pause and soak in all the love of the day from their guests. Before announcing them husband and wife, they walked back up the aisle so all those near could pray over them and their new lives together.
I think the most emotional moment for everyone was during the reception when Josh shared a dance with his new daughter–as he twirled her around the dance floor, the lyrics of their song said that though she didn't have his smile or eyes, he would always love her as his own.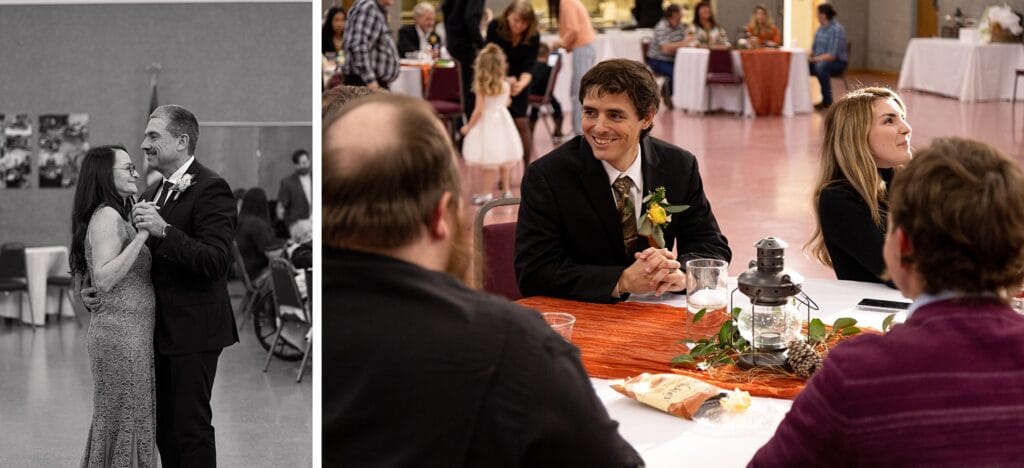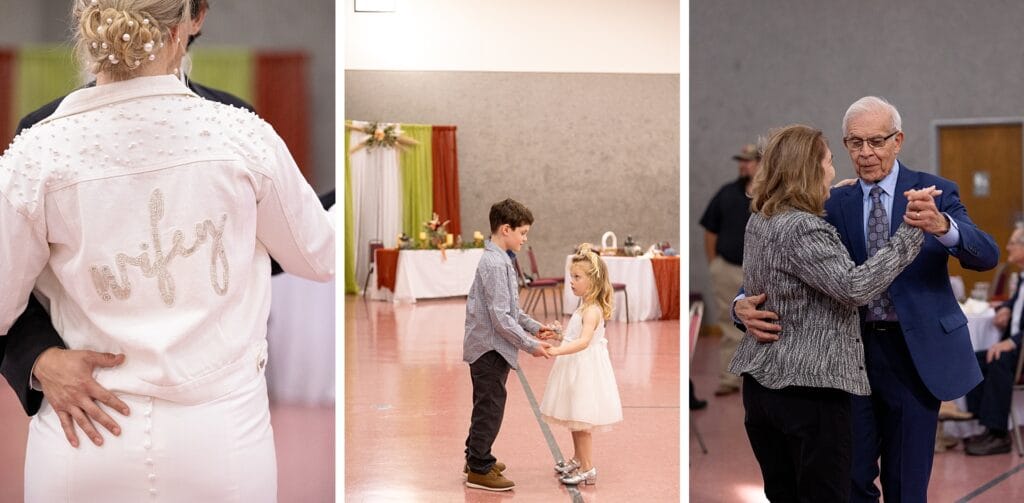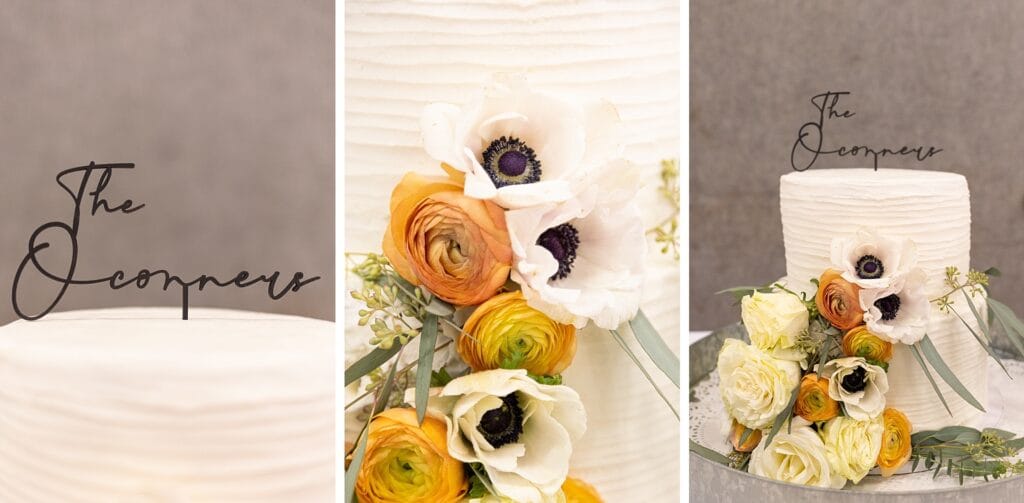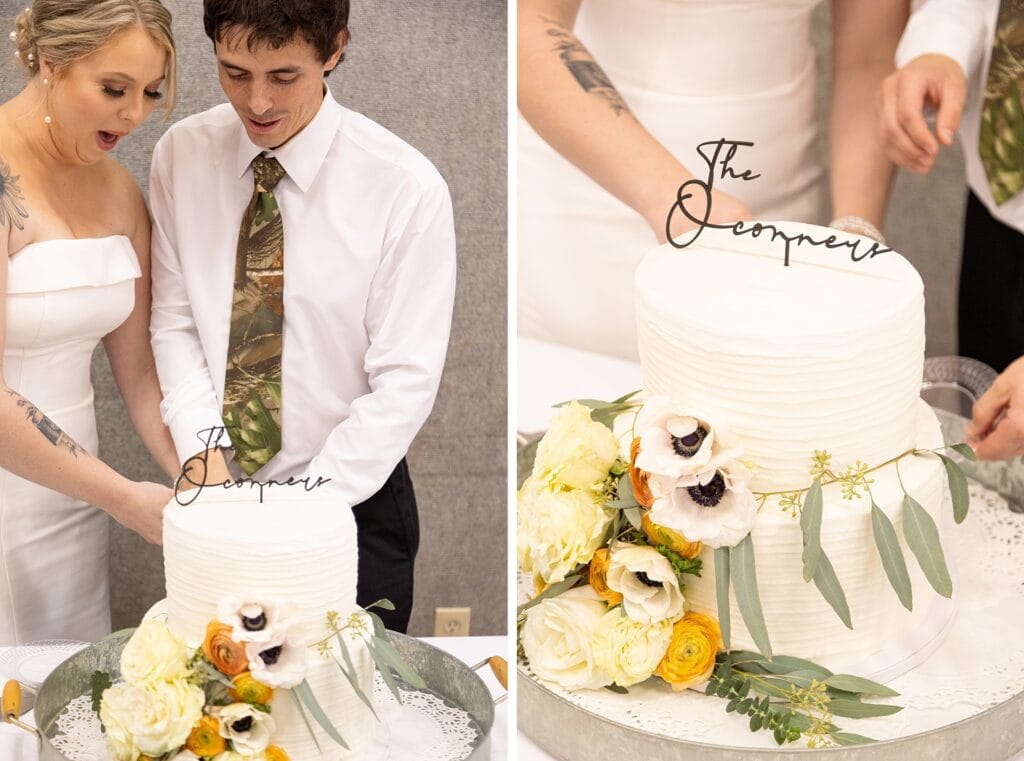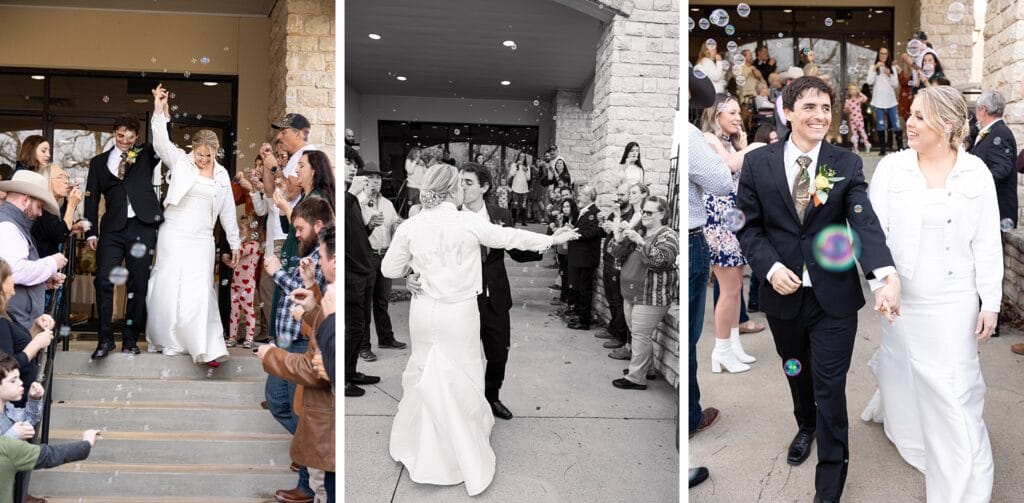 After cake and bubbles, we did something a little different and took their bride and groom portraits after everyone had left–something I recommend for weddings earlier in the day. It's a fun relaxed way to end the wedding day, just the two of them getting cozy during portraits.