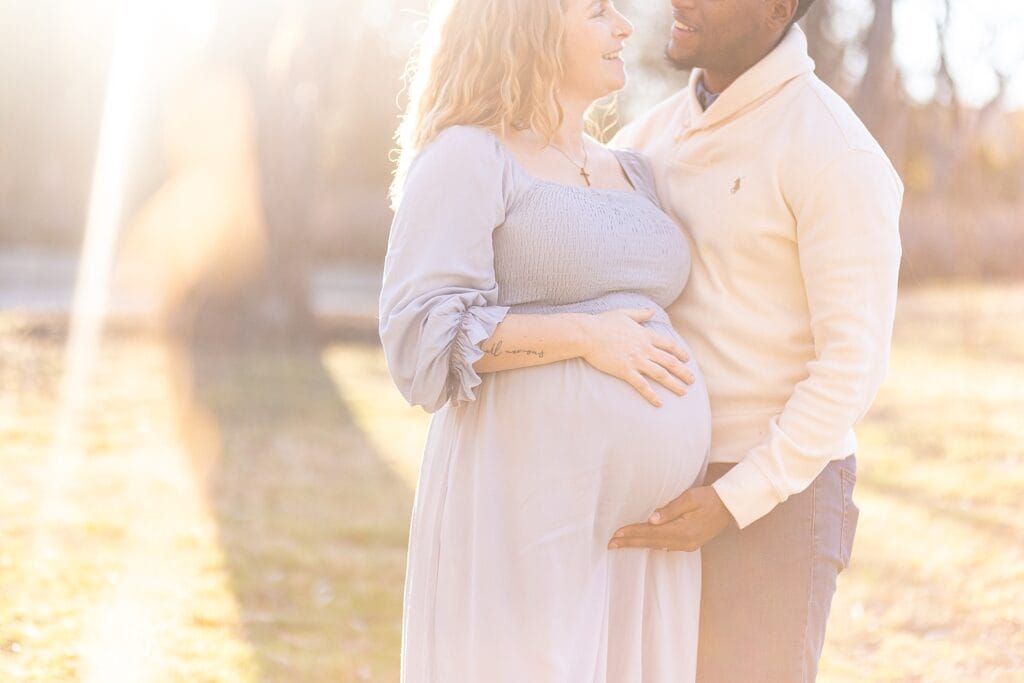 So our new year has started off with a bang—just before New Years Eve, Rowan, our second born, broke his wrist (thank the Lord, it's mild), Colton and I celebrated our ten year wedding anniversary, we're remodeling our new home, and I got to meet up with a past bride and groom to capture their maternity session.
We connected early on with Sarah and Sean, and were so sad when it was time to leave their summer wedding at Bella Woods; so it's so sweet that I've gotten to photograph them since their wedding.
Colton and I are so excited for them to become parents. During their engagement, and after their wedding, I've gotten to hear them just talk about life and you can tell these two have such a maturity and intentionality with their relationship. Plus, they just have a good time and enjoy each other's company–the ability to add some levity to a moment is so needed with parenting.
A few challenges that come with a maternity session in January: Ensuring mom-to-be is comfortable—with posing, with the temperature. Also, finding pockets of life and greenery. I'm happy to report that dried up weeping willow and some sunlight can still make magic!