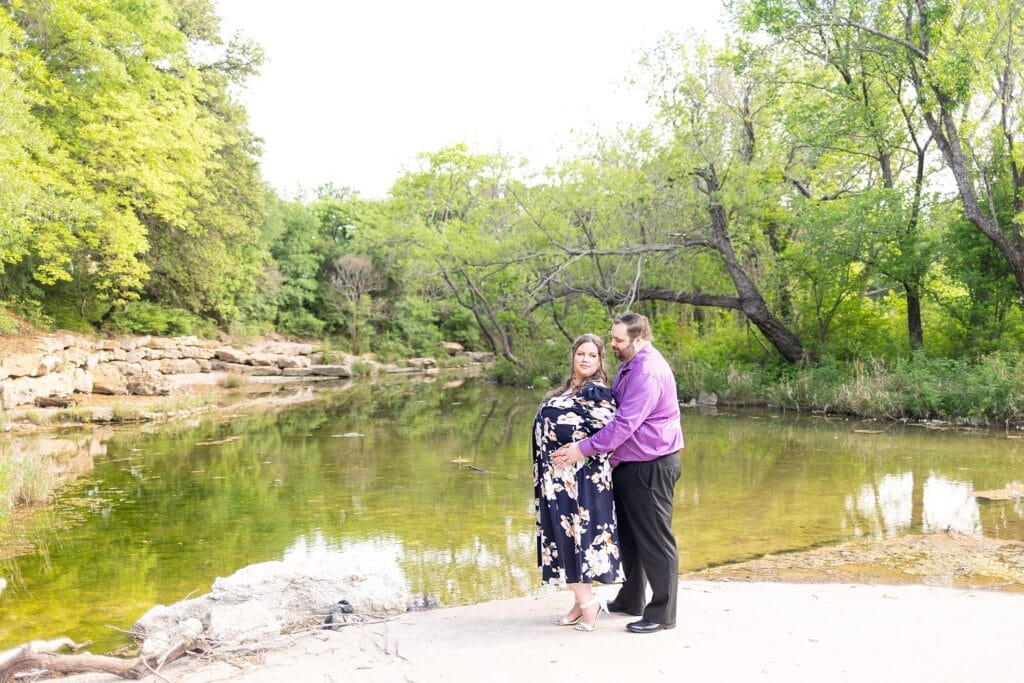 The day of Kaitlin and Jeremy's engagement, everything just fell into place. 
Spring weather can be so unpredictable in Texas, and I was watching the forecasts for rain and cloud cover. But when the day came, not only was there not rain, and the clouds were light, we had parking! Anyone who's gone to airfield falls knows how popular it is, and on a friday evening I expected us to be scrambling for parking and having to dodge other park visitors; instead, we had the place almost entirely to ourselves!
Kaitlin and Jeremy were so relaxed and easy to work with; they followed the directions so easily during their session, you would think we've worked together before. In between photographing, Colton and I had fun chatting with them about their wedding plans and honeymoon ideas. With a lot of family coming from out of state, it's not only a time to celebrate their marriage, but also so off some Texas culture–so it'll be fun to see all the details they select for their wedding at The Springs of Alvarado later this year.