One of your best friends is getting married and they've asked you to be in the wedding party! The excitement of the "ask" is over and the idea of responsibilities is settling in–or perhaps you are still considering how to respond. So you can enjoy the day and help those around you, here are 4 tips for how to be a good bridesmaid (or groomsmen).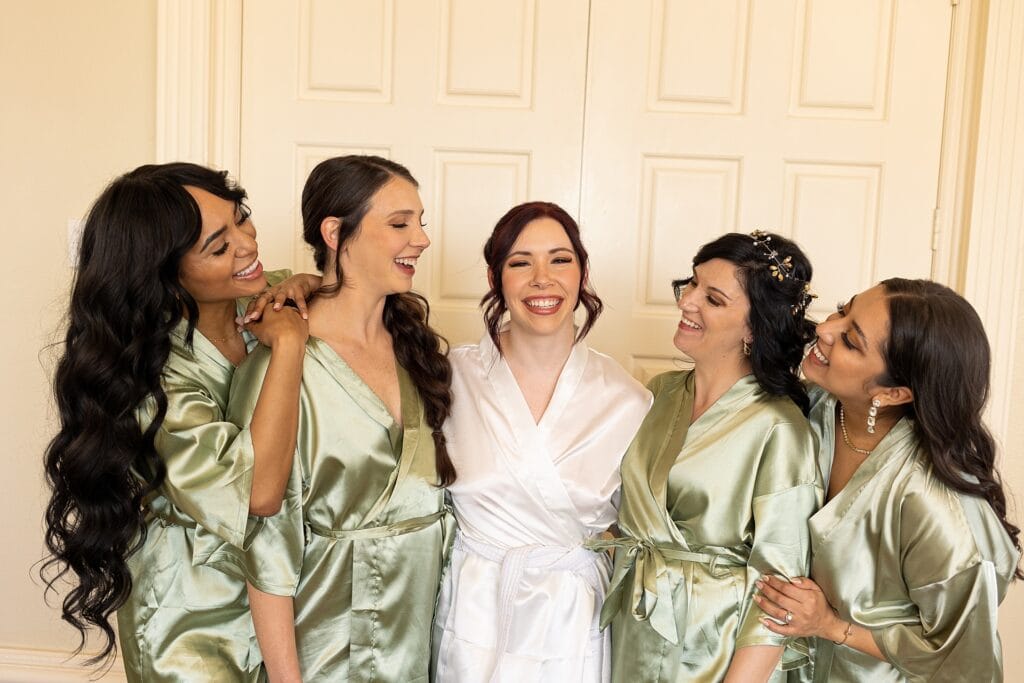 I genuinely enjoy being in a wedding party–I'm not quite 27 Dresses, but I have enough bridesmaids dresses in my closet to know that being a bridesmaid entails a lot of commitments and expenses. Make sure when you say "yes," you are honest about what you can and cannot commit to–be it financial or time based.
Remember you are a supporting role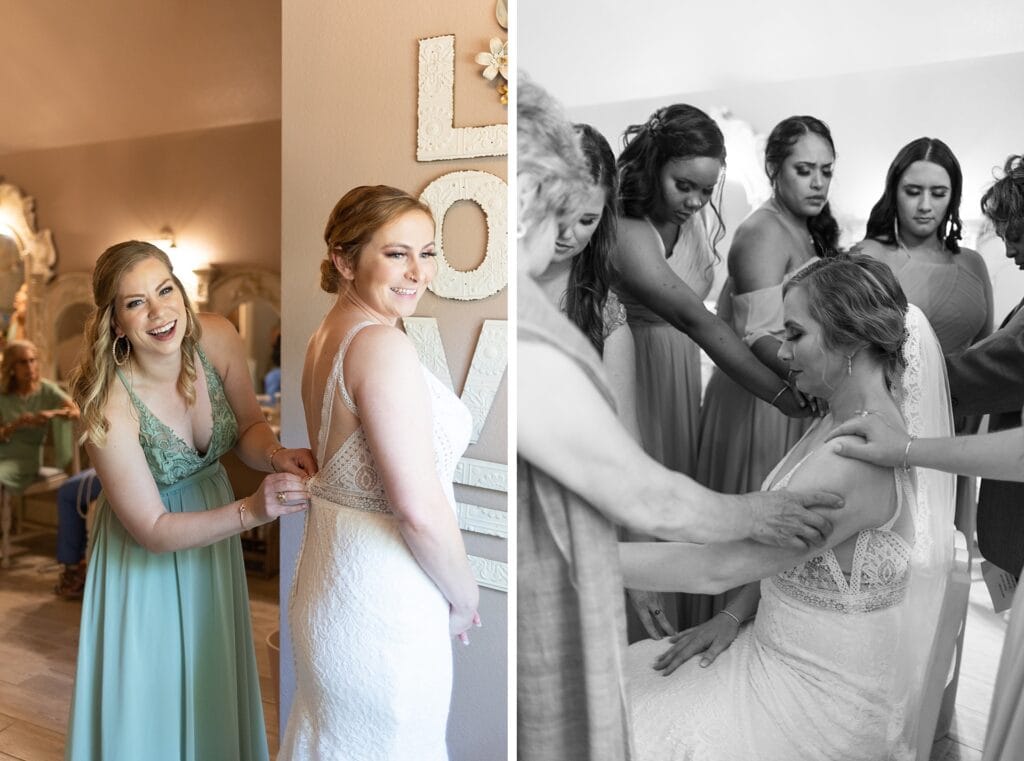 This day is not about you! You are there to support, assist, and encourage your bride and groom. This may look like ensuring the bride has a sip of water before the ceremony, or staying out on the dance floor to keep the party hopping. And of course I want you to feel comfortable and confident in your look for the day, but it needs to fit the bride's vision.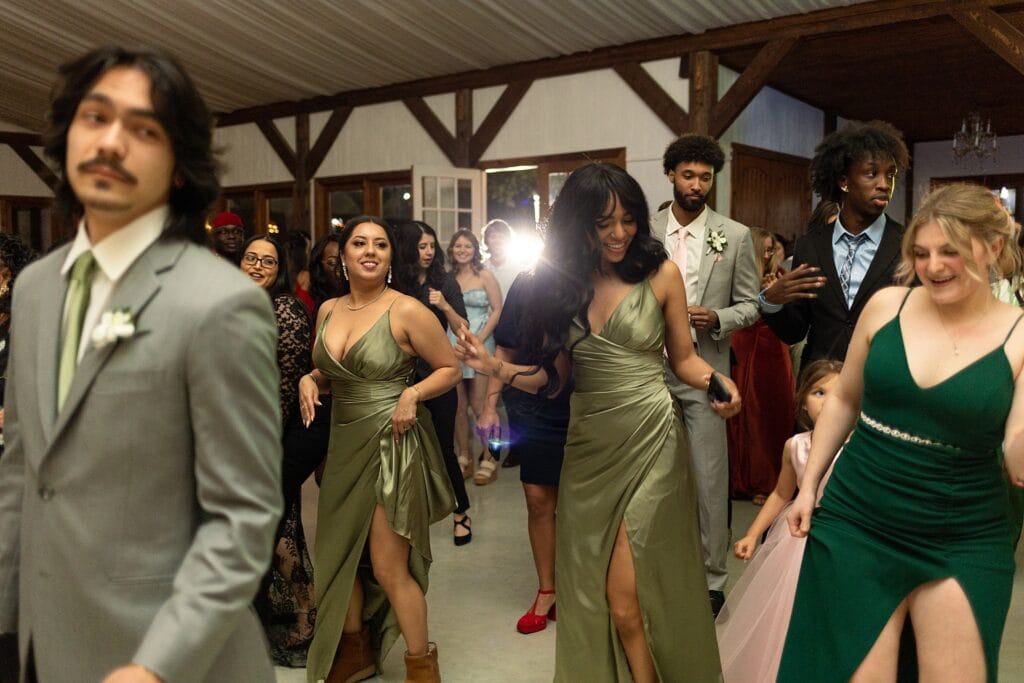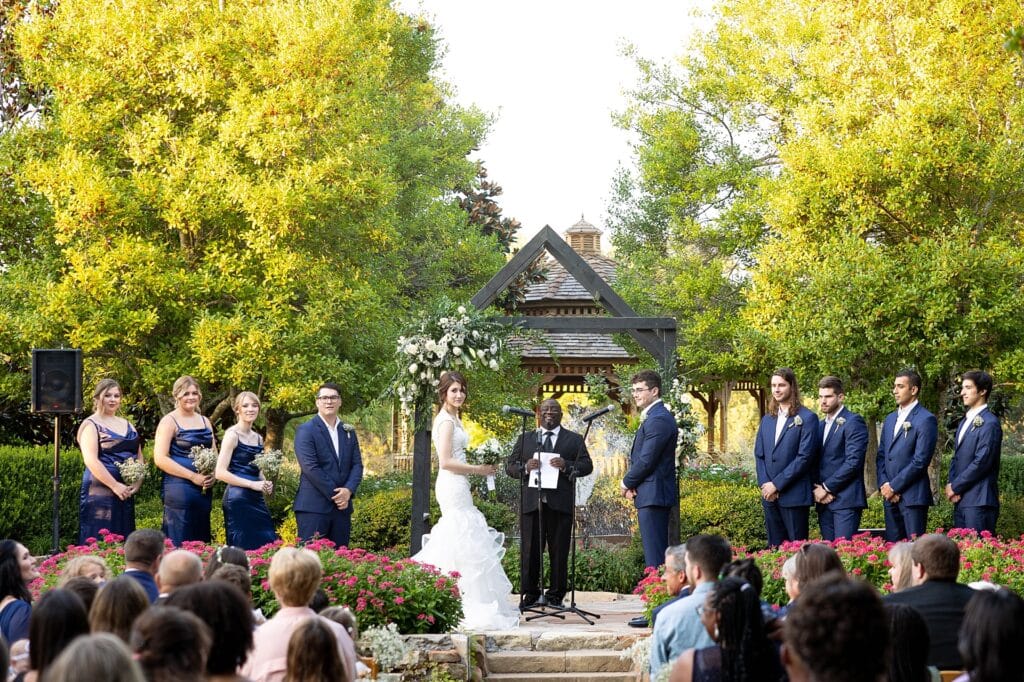 The bride and groom hired them for a reason, please be respectful and listen to their instructions. Not listening to people like the planner or photographer makes you look bad and makes the day longer for everyone involved.
Ham It Up and Smile! (and lower your bouquet)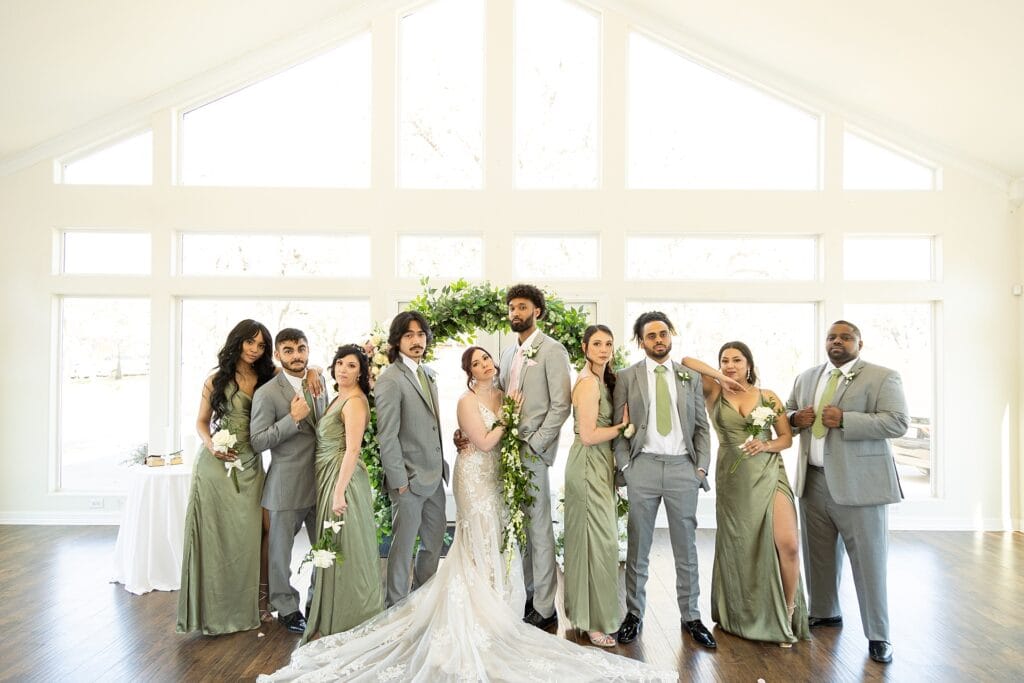 It never fails. The wedding party starts making its way on the aisle and suddenly every groomsman forgets how to walk and does nothing but stare at their shoes; these are the same guys who were cutting up in the groom's suite. So y'all, I get you're nervous, but staring at your shoes doesn't help! And it only makes your photos look awkward.
So remember to stand up straight, smile (especially during the ceremony, nobody yawning or looking mad ok!), and the only person you need to look at is me!
And ladies, remember to hold you bouquet down: keep the flowers at you belly button, or rest your forearms on your hip bones, whichever feels more comfortable.