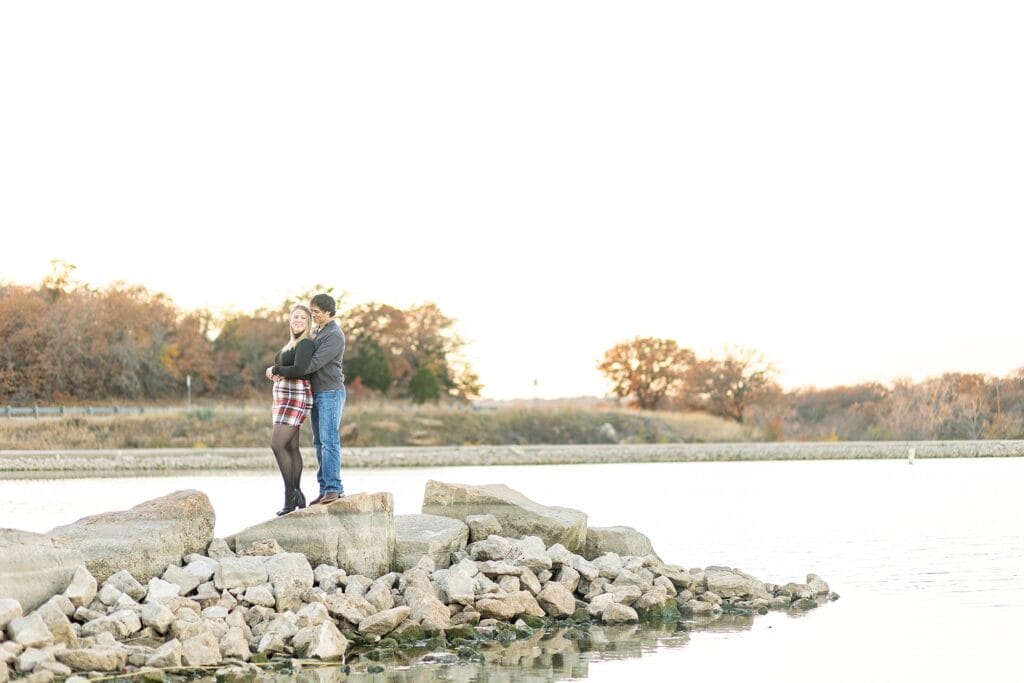 It's always an immense honor when friends choose us to photograph their wedding day, which then makes it a weird mix of extra pressure–I want them to have an absolutely amazing experience and memories to look back on–and familiarity. Cause with sessions like this I can be a wee bit selfish and say, can we go down into the hollow? Because I haven't been able to do that at my past sessions here. So Kait and Josh were so gracious to trekked down a historic rock staircase into the rock climbing area at Lake Mineral Wells State Park for the start of their session. 
Kait and I met when I was knee-deep in novel writing and we bonded over coffee and photography. She was one of the first people who we told we were pregnant with Rowan as we were both pregnant at the same time. Kait's like a little sister to Colton and I, so we were thrilled to meet her future husband (!) Josh during their session.
These two are such a sweet pair. They both are such warm, energetic people ready to have fun and a good laugh. And thanks to Josh's interesting hobbies, Colton can now say he knows a real life storm chaser.
It was so fun traipsing around the rocks, woods, and beach for their session–and no one (aka me) fell off cliffs or into the lake so overall a win! The colors were just perfect, even matching their wedding invitations. As excited as I am about these photos, I'm even more ecstatic about the kind gentleman God's brought into my dear friend's life, and I can't wait to be a witness to their wedding day.