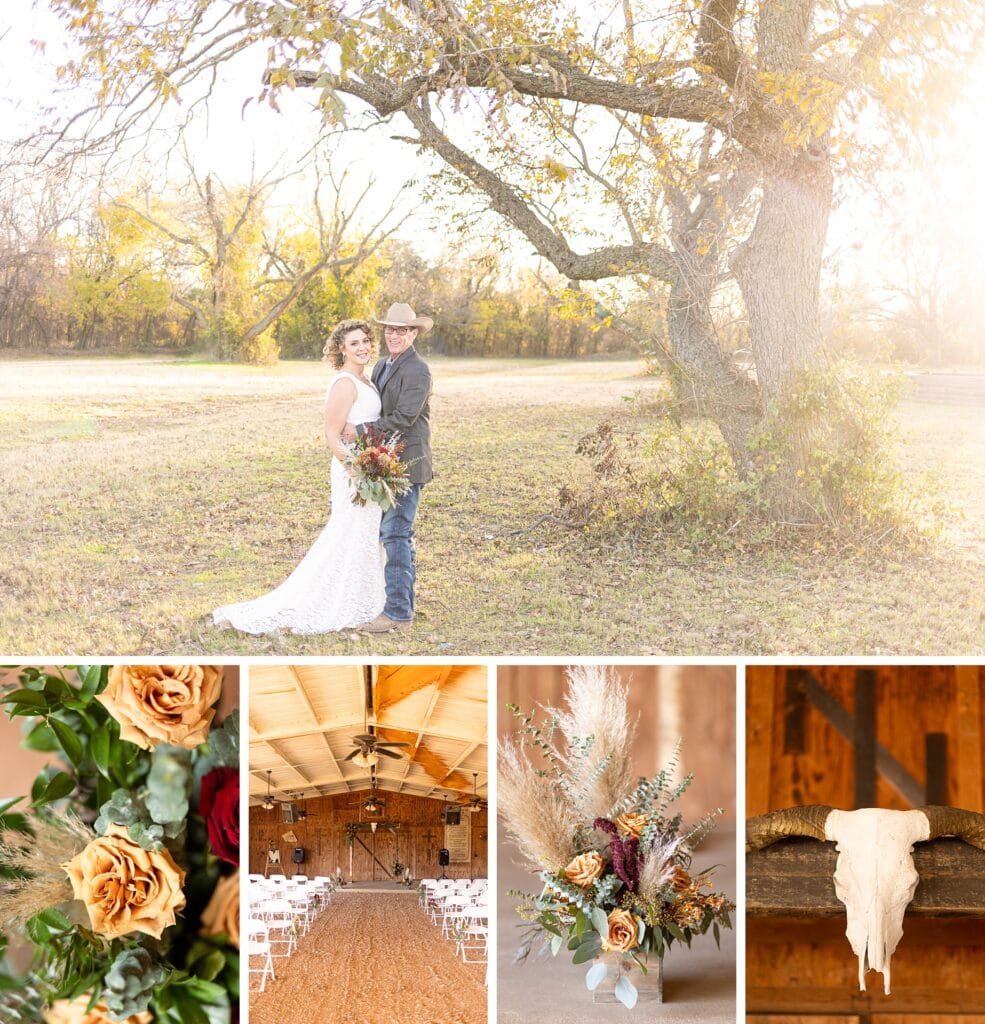 It's always great to photograph a wedding that has beautiful details, or a unique style, but my absolute favorites are the ones that truly match the couple–the day just feels like them. That was Larisa and Scott's wedding for me.
We connected with Larisa and her planner, Kina from Event-o-Matic, at the Big Red Barn's Wedding Expo in Stephenville earlier this year. Scott, I had never met until about two minutes before we took him to their first look location–which he had just about the sweetest response I've ever seen in a groom looking at his bride for the first time on their wedding day. And he was just as sweet when he watched her walk down the aisle.
It was a great day for a wedding at the Double N Cowboy Church in Dublin, Texas–the bright sun kept the fall chill at bay, allowing for a beautiful ceremony in the outdoor pavilion. The florals by Pina Taylotta Petals were some of my favorite arrangements, and their colors added the perfect pop of color against the rustic wood.
Time celebrating with family and friends was of the utmost importance to Larisa and Scott. We did something very different for their wedding–we took all of their family portraits prior to the ceremony. Following the ceremony they greeted all of their guests in a receiving line before dining on some amazing barbeque, followed by delicious cupcakes and custom cookies from Chocolate Moose Bakery.