A Fort Worth, Texas Elopement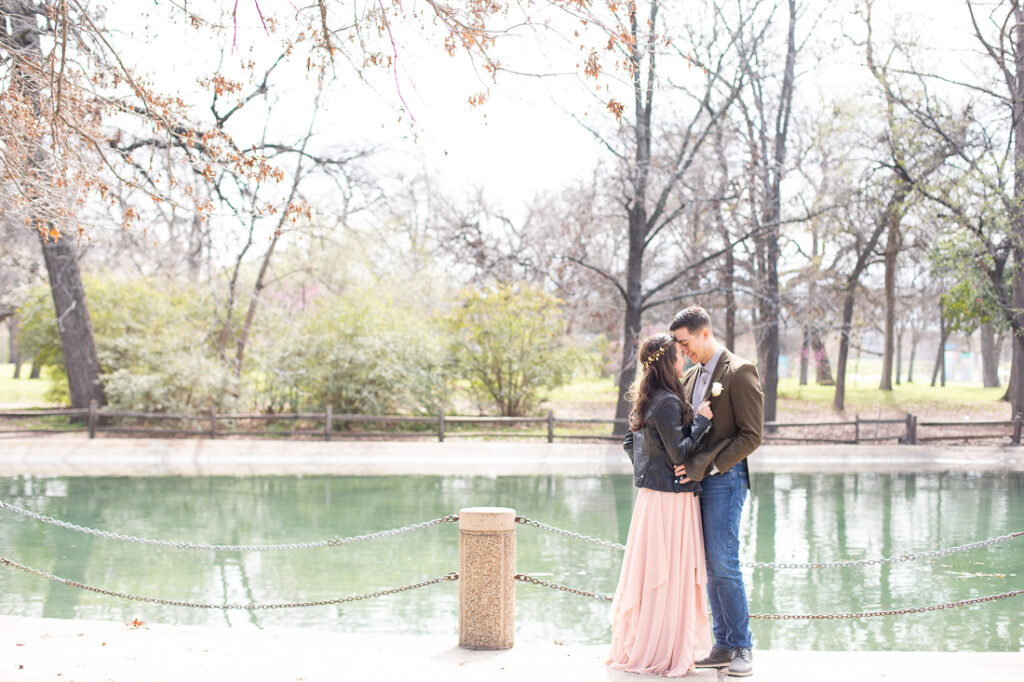 My first memory of Kari was in the early 90s. We were 5ish, in the church fellowship hall, there was that lovely wood panelling stuff on the walls. I asked her to be best friends, she said yes, many shenanigans ensued over the next few years. Fast forward, we've both moved away from little ol'May, Texas, we've seen each other once in two decades (official old when you can say stuff like that)–but keeping in touch via Facebook of course.
So when she messaged me saying she was eloping in less than a week, and wanted to know if I, or anyone I could recommend, was available to photograph it, I was surprised, excited, and immediately, "no one is doing this but me!" Fortunately, we had just enough time in our schedule that day to make it happen.
Her biggest priorities for the day: get married, eat queso. It was such a change of pace for us, a simple ceremony–I didn't even know if she was going to wear a dress or have flowers (but the girl's got style, so I knew they'd look amazing).
We arrived early to scout out their ceremony spot, hunting for a little bit of privacy in the middle of Trinity Park in Fort Worth (near Chuy's, cause queso). After a short and sweet ceremony performed by Kari's father, witnessed by their immediate families, it was portrait time. 
It makes me happy when we're in the middle of a portrait session, we're setting up a shot, and I look to see the couple so relaxed and just enjoying being with each other. That was Kari and Forrest. They were a delight to photograph, Kari rocked the session even with the chilly breezes. My only problem is I can't choose a favorit