Whenever I get asked about having dogs in portraits, it's usually phrased with, "is it ok?" And I'm here to say, yes, it is absolutely ok to bring your pups to your portraits. I think dogs bring a great homey and personal quality to portraits, so I'm always up for the addition. My dream growing up was to be an animal trainer, my husband and I actually met while both working for SeaWorld, and I captured a session with 5 dogs in the photos, 3 dogs photobombing, one horse, and a cat, and lived to tell the tale. So yeah, pets are welcome, although I don't really suggest cats (its a case by case basis).
Now, a few tips to make those portraits a wee bit easier.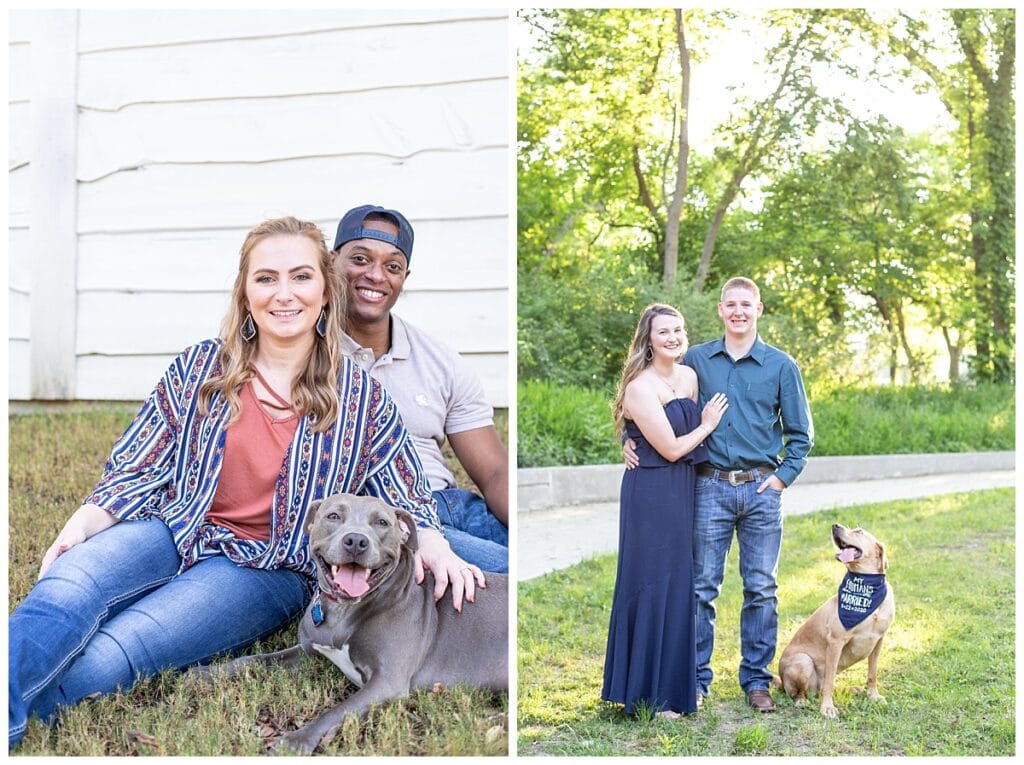 Give me the reward.
Whether it's a treat or a ball, this 1) encourages the dog to focus on me and 2) gives you less to worry about.
Bring a neutral leash (if possible)
Now this doesn't necessarily make the photos easier but it will help with the overall final product; and if your pup needs to stay on their leash or we're doing a walking shot, this will keep the leash from being a distraction in your images.
Don't look at them!
I know, I totally fail at this too (frankly I love the photo below and would have sent it as our Christmas card, but Colton said we had to use one where I was looking at the camera). It is going to be difficult, and down right difficult to not look and see what your dog is up to but don't worry about it! That's my job during the session, not yours.
They are going to misbehave
Photo sessions are weird. Unless you're practicing every day with your pup on how to pose for photos they are 90% of the session going to be getting up when you want them to sit, facing the wrong direction, laying down when we're trying to walk, etc. It's ok, I just need that 10% of good stuff. So relax and have fun with your pup.
Proof of cat in a portrait session: