Hope you like food cause that's basically all this post is about. Ok, let's be honest, that was most of our trip to Savannah.
Breakfast at the Inn included a Cherry tarte, sausage and gravy with biscuits, and scrambled eggs. Once we finished breakfast, we headed to Mirabelle Savannah for coffee.
And took a bunch of pictures along the way, 'cause of course we did.
Located across the street from the basilica, this place was pretty. I mean there was the standard exposed brick and Edison bulbs, but the space otherwise was small, pastel, complete with elegant but dare I say dainty bird wallpaper? There was a airbnb on the second floor and I'm so curious if it continued the design. Coffee was delicious and we both wanted to come back to try a waffle.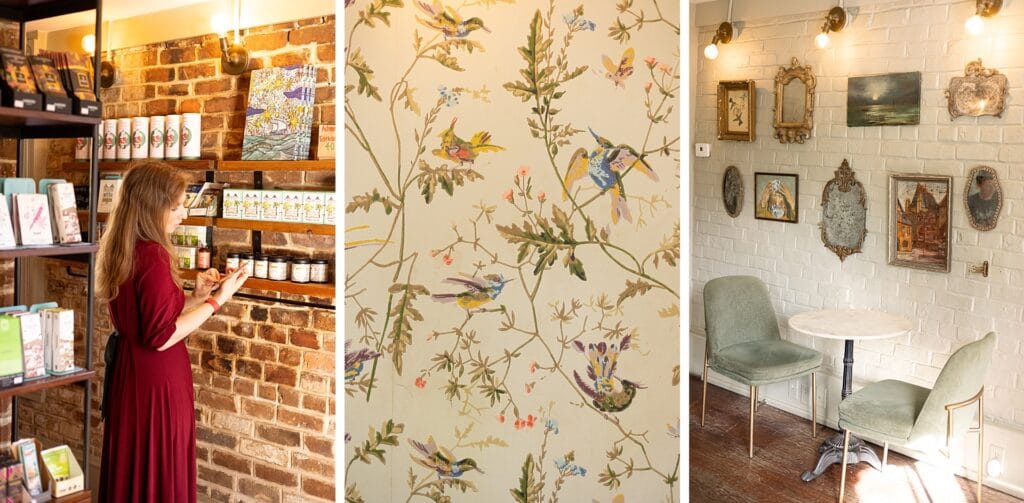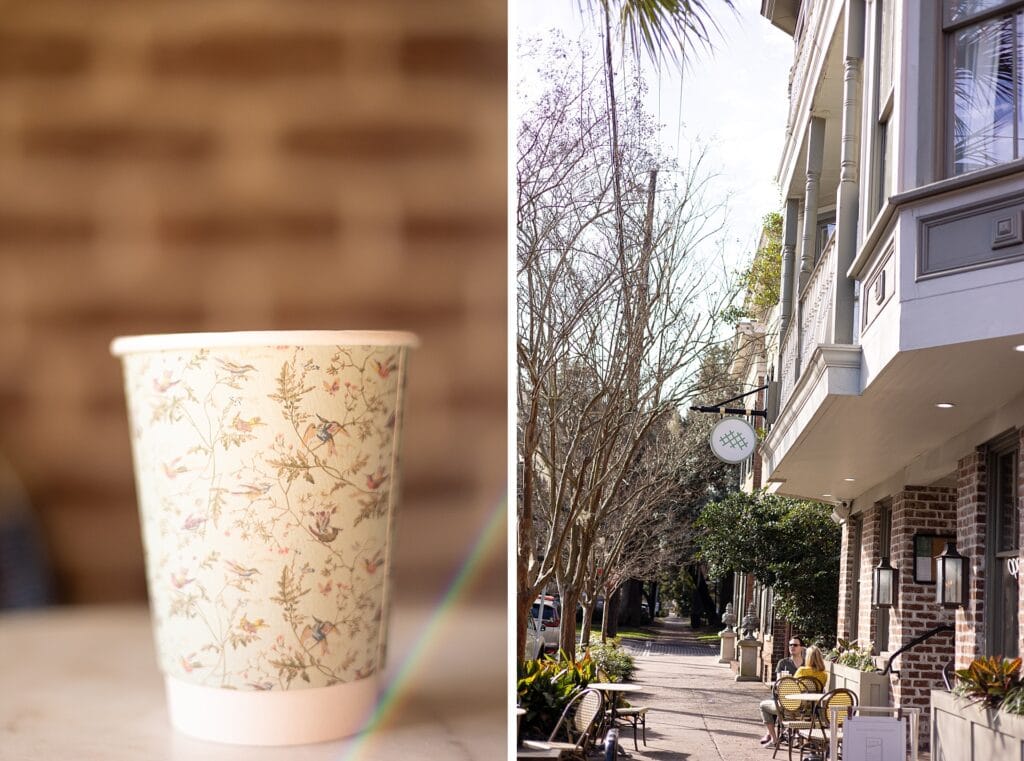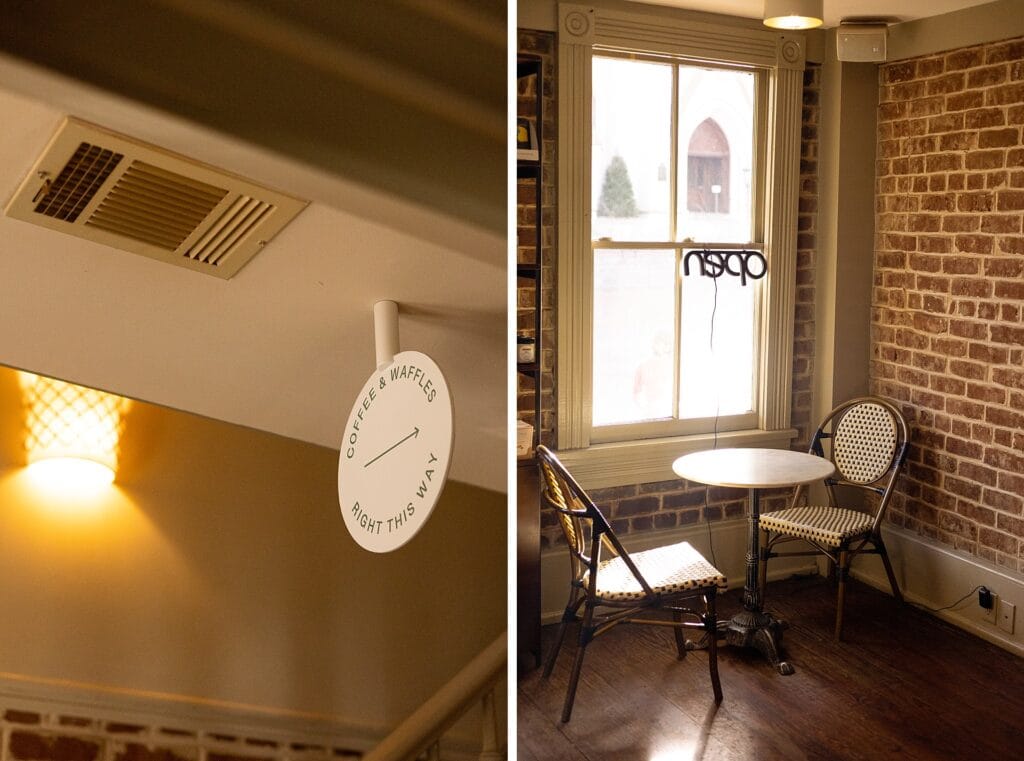 Colton and I keep an anniversary journal. We got it at a leather goods stall at a Christmas market in Angers. Every year we write key things that happened in the past year, then we record how we celebrated our anniversary that year.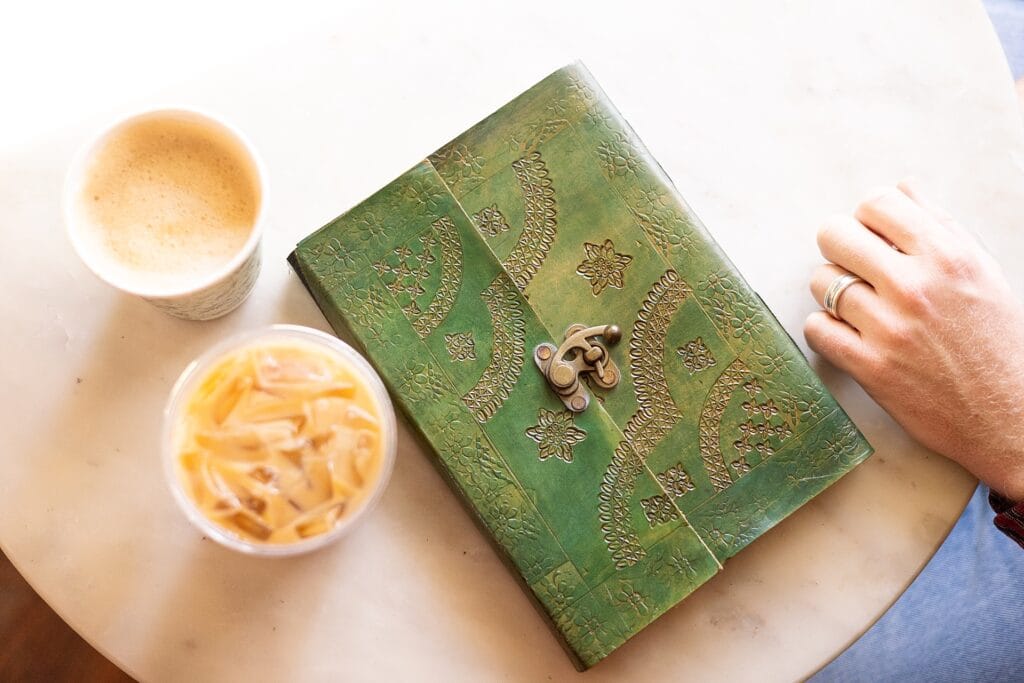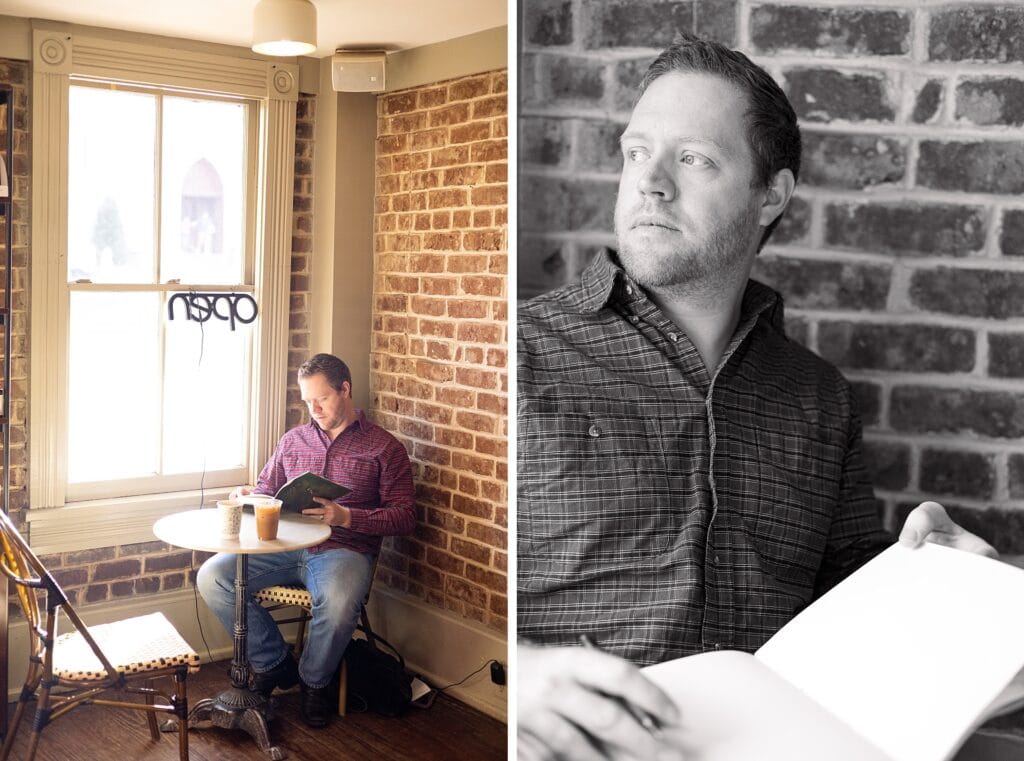 Once we had coffee we headed out for our food tour, which began at Zunzi's. We opted for the Secret East Side tour (this has since been changed to the Port City Food Tour rather than the main food tour offered–the company posts a (somewhat updated) list of tour stops so we used that to choose. Now it's been a bit so I'm just going to prattle off food and locations then give you the pics, with just brief commentary.
Zunzi's is a casual african restaurant; we had their Conquistador sandwich which was so good we got it again later during their stay. Heads-up: they have a catch phrase that doesn't make this place family-friendly (to be fair, we never saw kids around so who knows if they curb that when kids are present).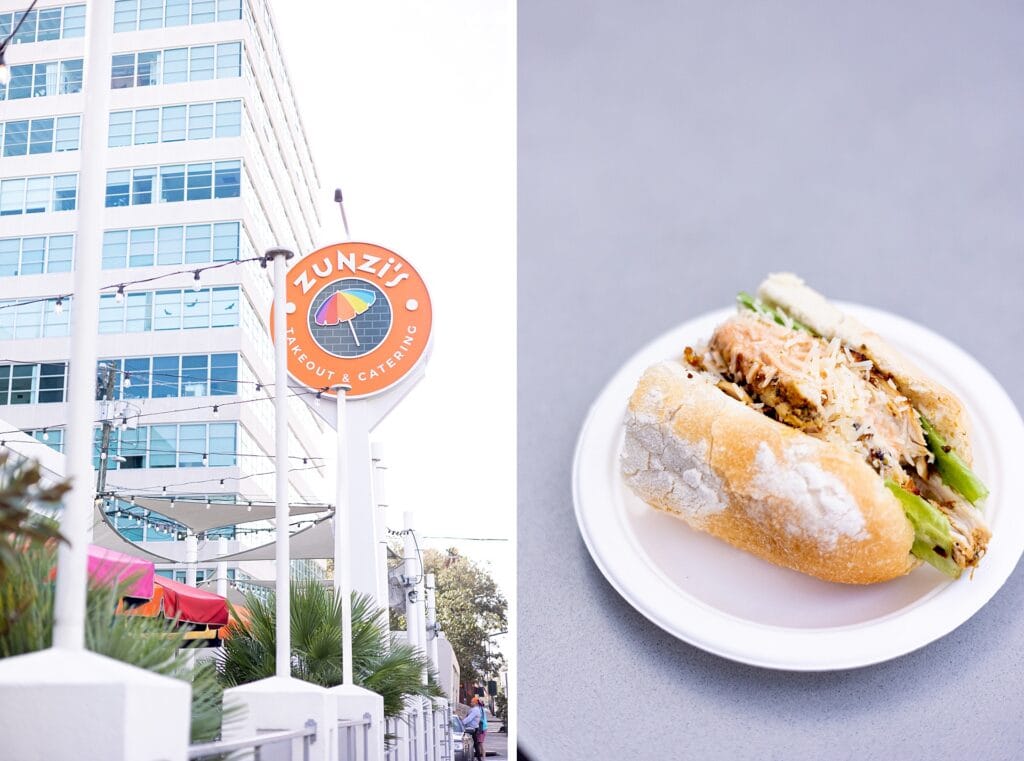 Move over Bucee's! After Zunzi's we went to Fancy Parker's: a historically high end gas station with the most fantastic double-breaded pork chop I have ever had.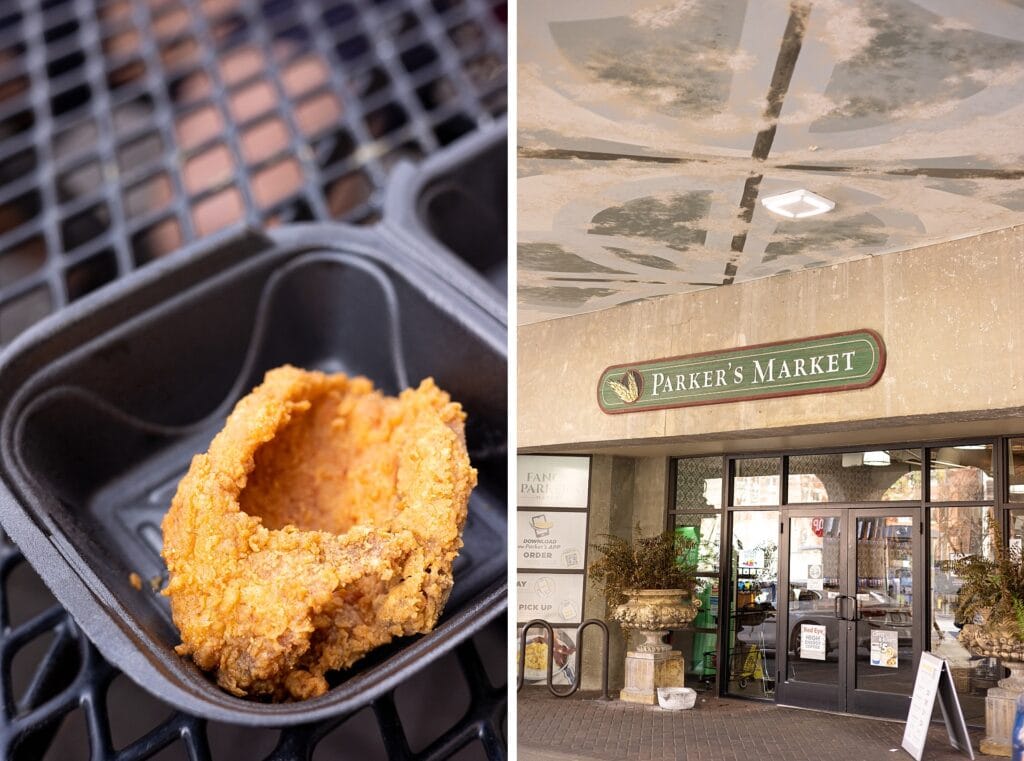 Mint to be Mojitos. We went for the empanadas, I remember it for the coconut mojito.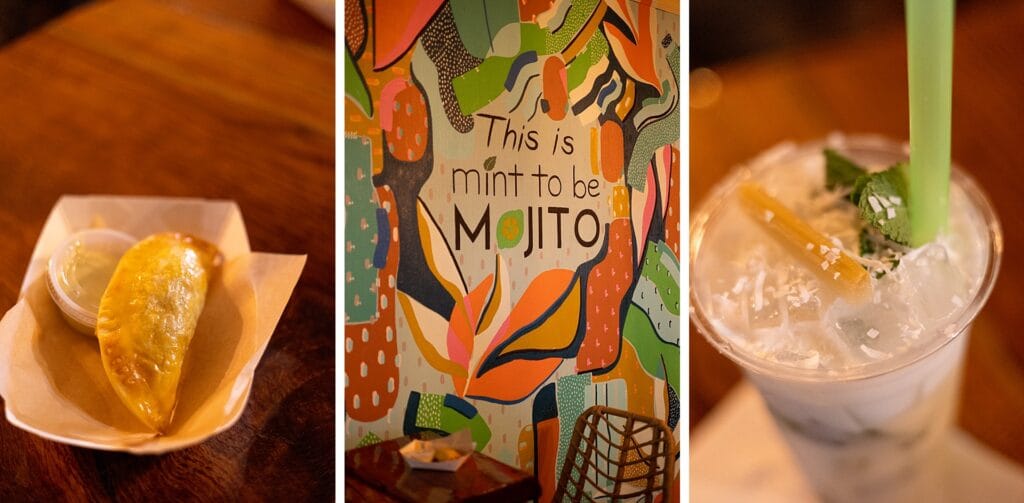 After slipping through Mint to be's speakeasy in the back of their restaurant, we headed over to Java Burrito for pork tacos with peach salsa. Java Burrito is like a mom and pop Chipolte (but better) that is also part coffee shop. No they're not pulling shots next to seasoned fajita meat. One half of the location is a coffee shop and the restaurant is located in the back.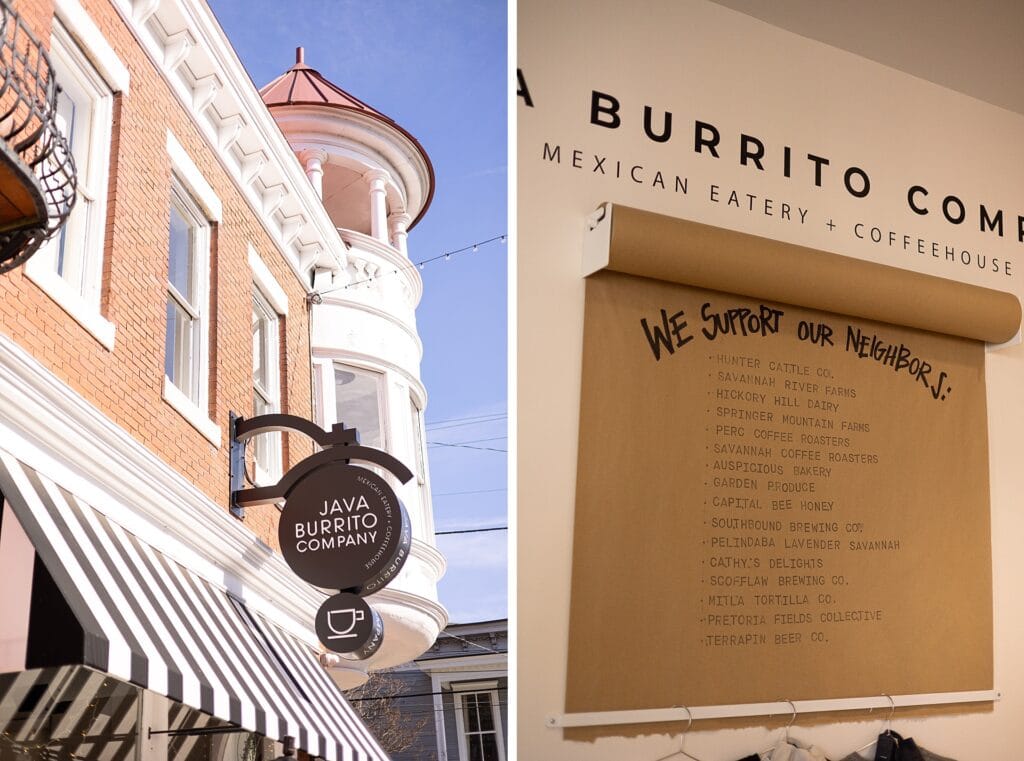 I'm completely forgetting a lot of the non-food things we learned and saw on the tour, like the theater, the history of Savannah and the famous squares. We ended the tour at the Capital Bee Company across the street from the Java Burrito. After a honey sample where we tried about a dozen different honeys–yes they all tasted different, we also enjoyed some butter pecan ice cream from Leopold's Ice Cream. This is a famous local ice cream store, with lines frequently out the door, but I dear reader did not taste why it has such a following.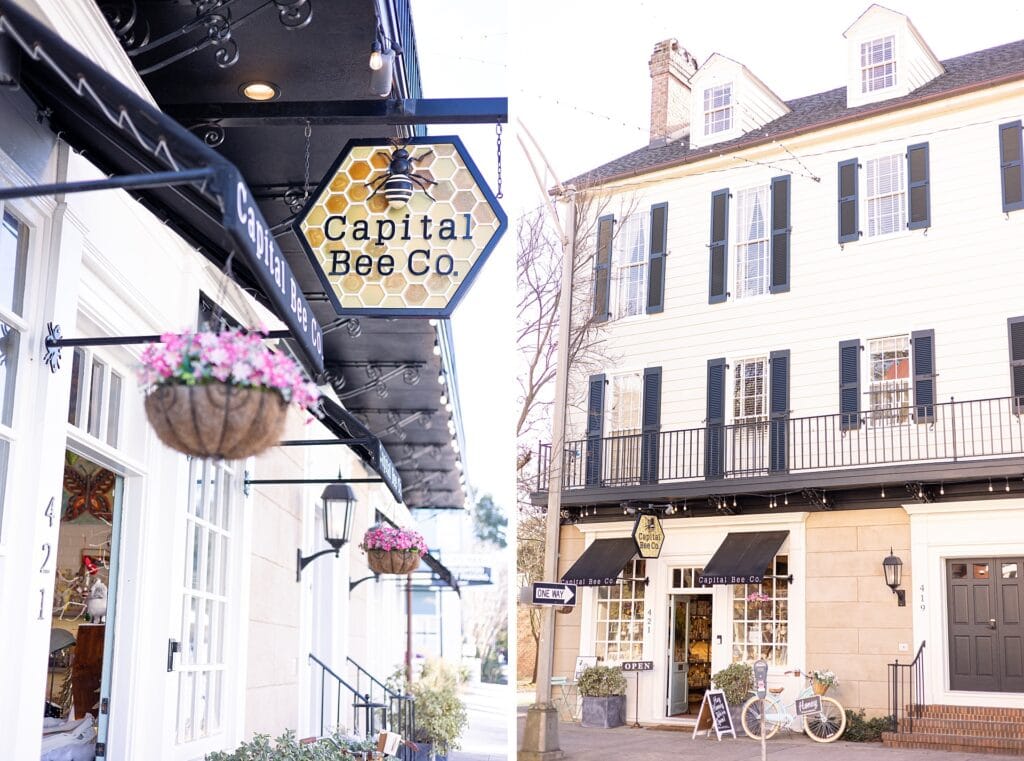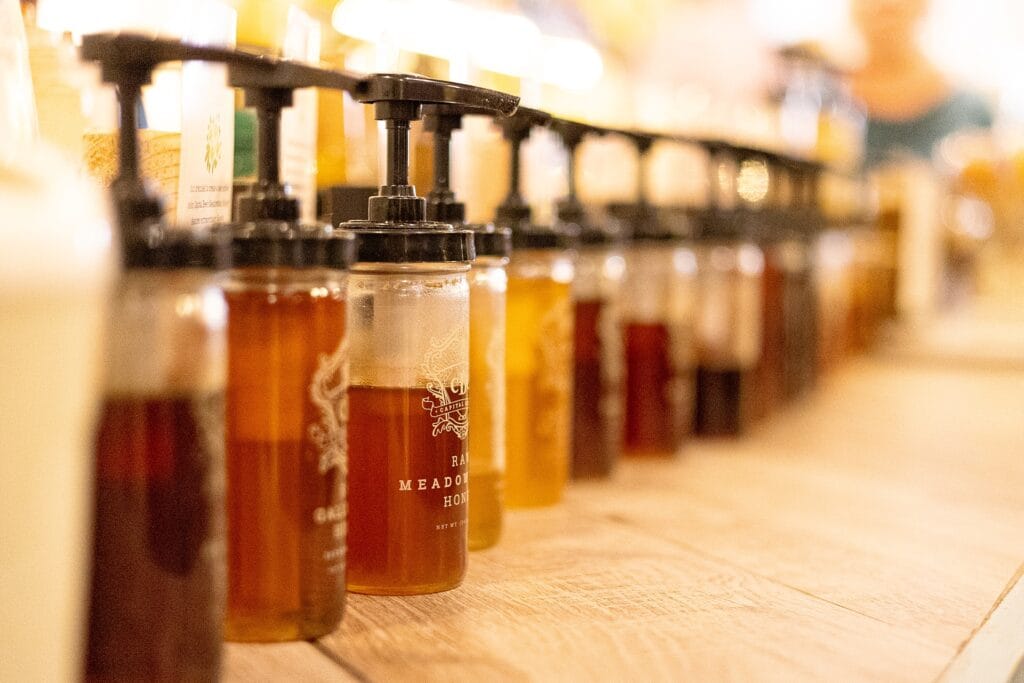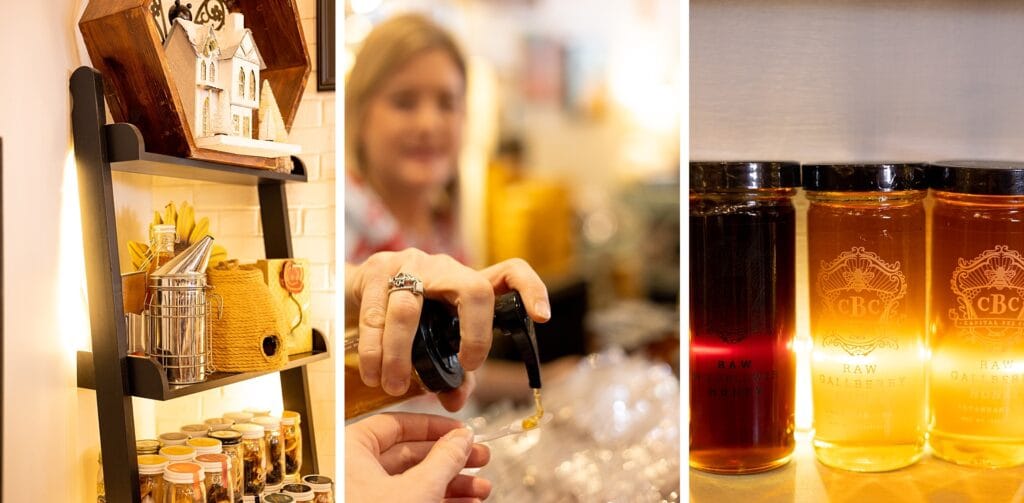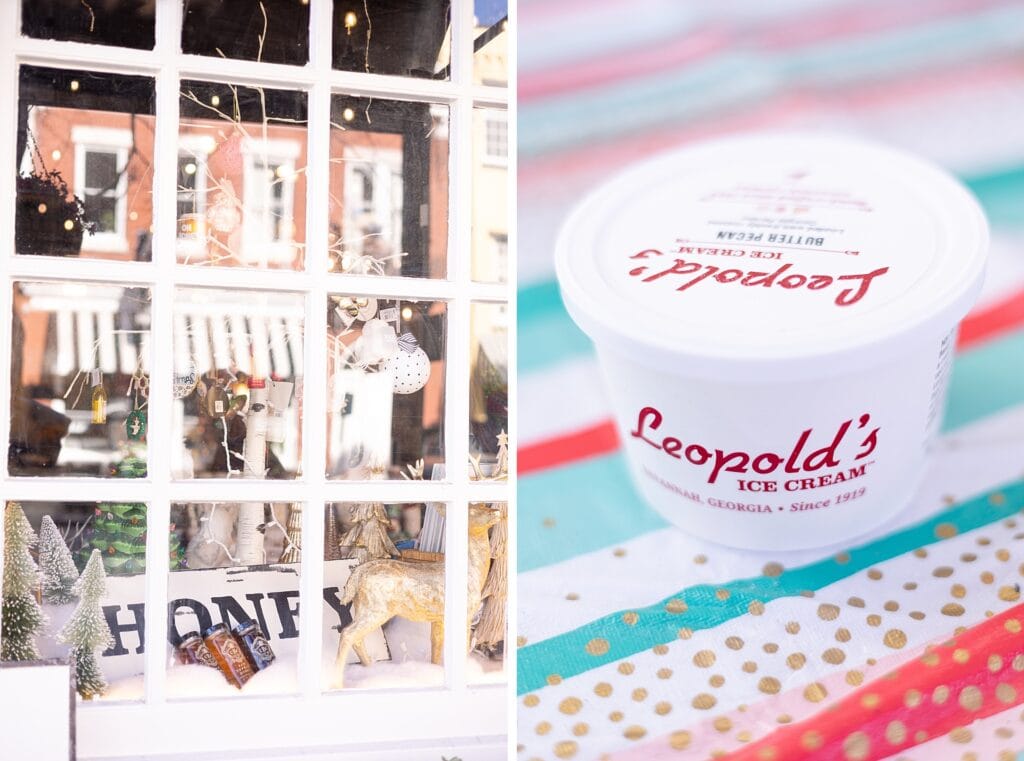 After our food tour we wandered around a few stores we'd passed on the tour. Colton wanted to pop into a large art supply store (like half of Savannah is owned by an art school), then sauntered over to the Paris Market, a store filled with fanciful objects all with a French origin in some capacity. I was disappointed to not find a sweet souvenir for Miss E (what parent doesn't shop for their kids when on a trip?) but I was delighted to find some Jamie Beck pieces from her Isolation Creations Collections and had to bring a poster home.
We toured St. John's Basilica and stopped for more photo opts before heading back to the Inn to rest and change for our evening dinner–told y'all, it's all about food today.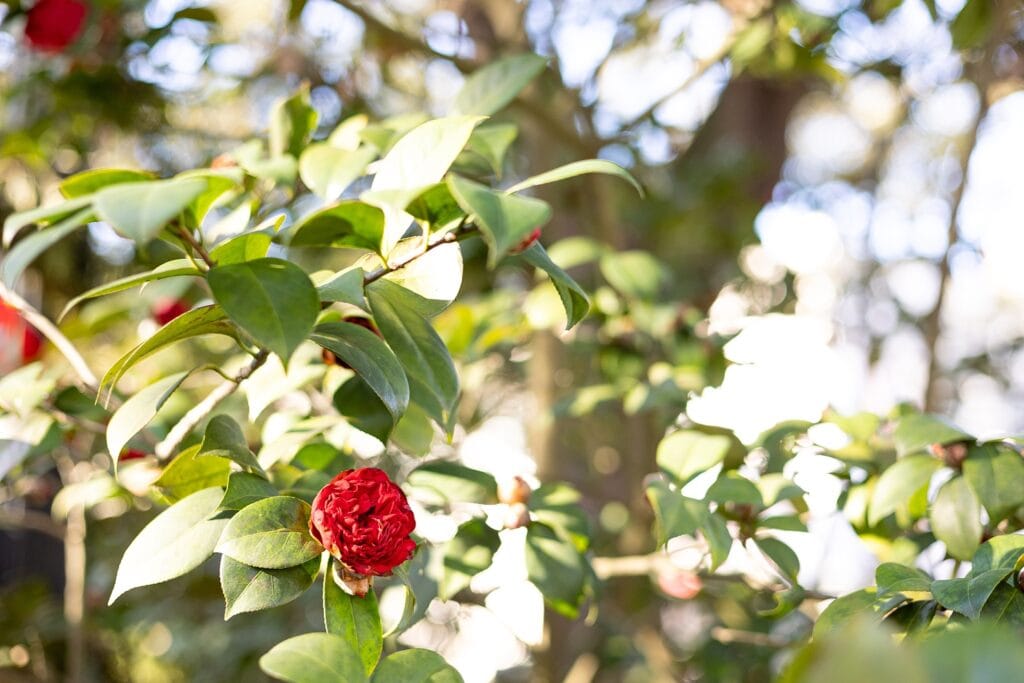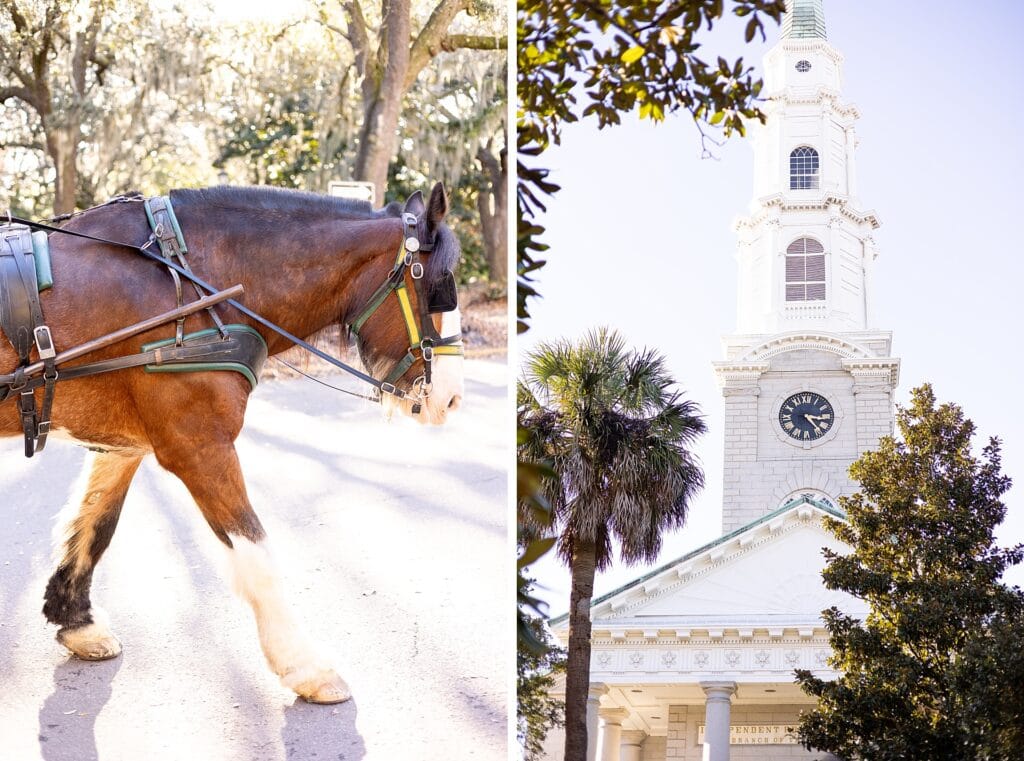 We had reservations for The Grey–when looking for restaurants in Savannah it's one of the top ones that will come up. Inside a renovated Greyhound bus station, the restaurant has a more casual "dining car" out front of the main dining area. It was dark and dramatic, with an art installation suspended from the ceiling which turned on every set amount of minutes.
After an amazing bread basket, Colton and I each select our own path for dinner–he, Water, and I, Dirt–with the final course of pork chop swapped for an oxtail. Before our main courses arrived, I took a risk and ordered one of their signature cocktails, El Collectivo. Now dear reader, prior to this trip, I had long decided I did not care for alcohol, I just liked the fancy glasses; but I felt a bit changed after the mojito on the food tour and went with it. Now, this may have been a horrible mistake because that drink was fabulous and I can't find it anywhere else–even consulted Joclyen Beckoning Events and it sounds like the ingredients are hard to come by. But I felt fancy drinking it so not all is lost.
Dinner overall was amazing–Colton and I ended up swapping our last courses because he was a bigger fan of the oxtail than I. Oddly the parsnip puree is what most stands out in my mind. I'll do my best to locate the menu and share it here. After a palate cleanser, the restaurant gave us a celebratory sorbet before we enjoyed a chocolate torte cake and Mexican chocolate ice cream.
And on our drive home, we helped our driver (who we'd had before) plan a date.