The beauty of garden venues is they provide your guests with occupation; whether it's waiting for the ceremony, enjoying cocktail hour with a glass in hand, or slipping away from the dance floor for a moment, guests can enjoy wandering the beautiful paths of your scenic garden venue. Plus these locations have so much natural beauty, a lot of your wedding's "look" is already there.

 Intimate and charming. This historic garden located near downtown Weatherford transports you outside the world of Parker county's western lifestyle, giving you something with a bit more of old world romance. Following an outdoor ceremony, you and your guests dine alfresco in the courtyard.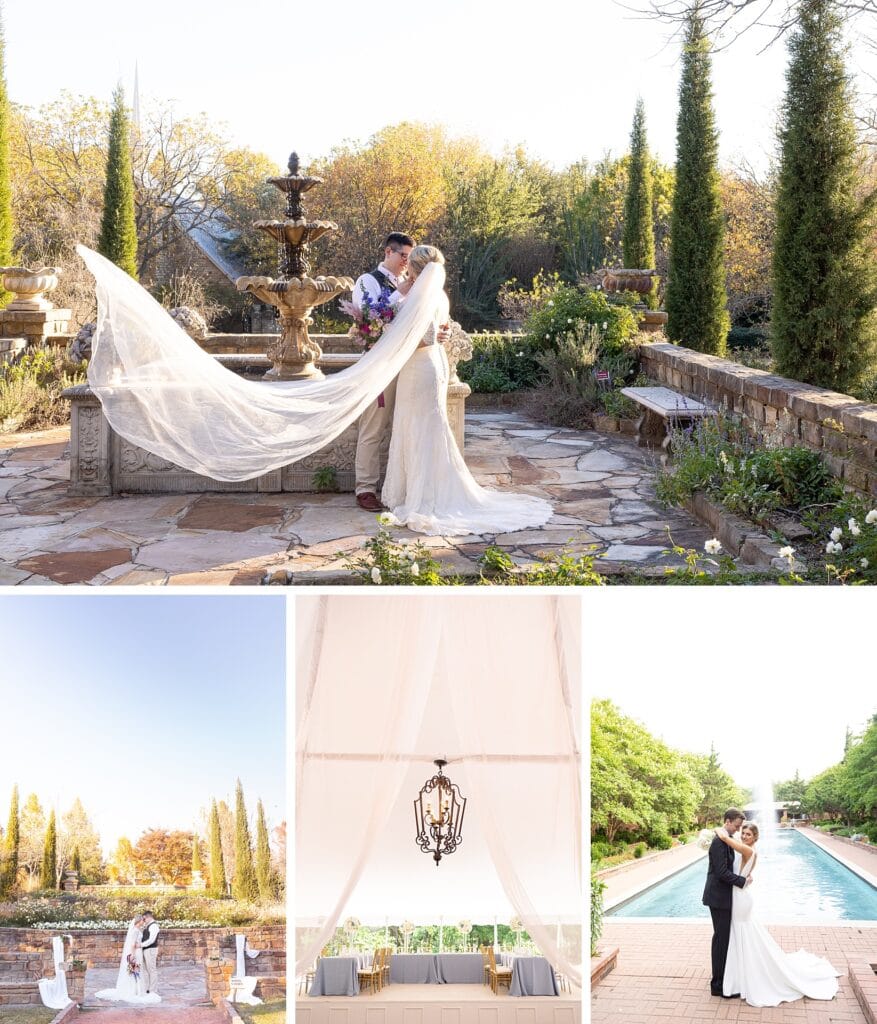 While the address is officially in Weatherford, Clark Gardens is logistically right outside of Mineral Wells. If you like the charm and exclusivity of Chandor gardens, but you need more room, Clark Gardens may be the spot for your wedding. The sprawling botanic gardens have multiple location options for your wedding and are able to accommodate up to 400 guests in most areas.
View Brooke and Jackson's wedding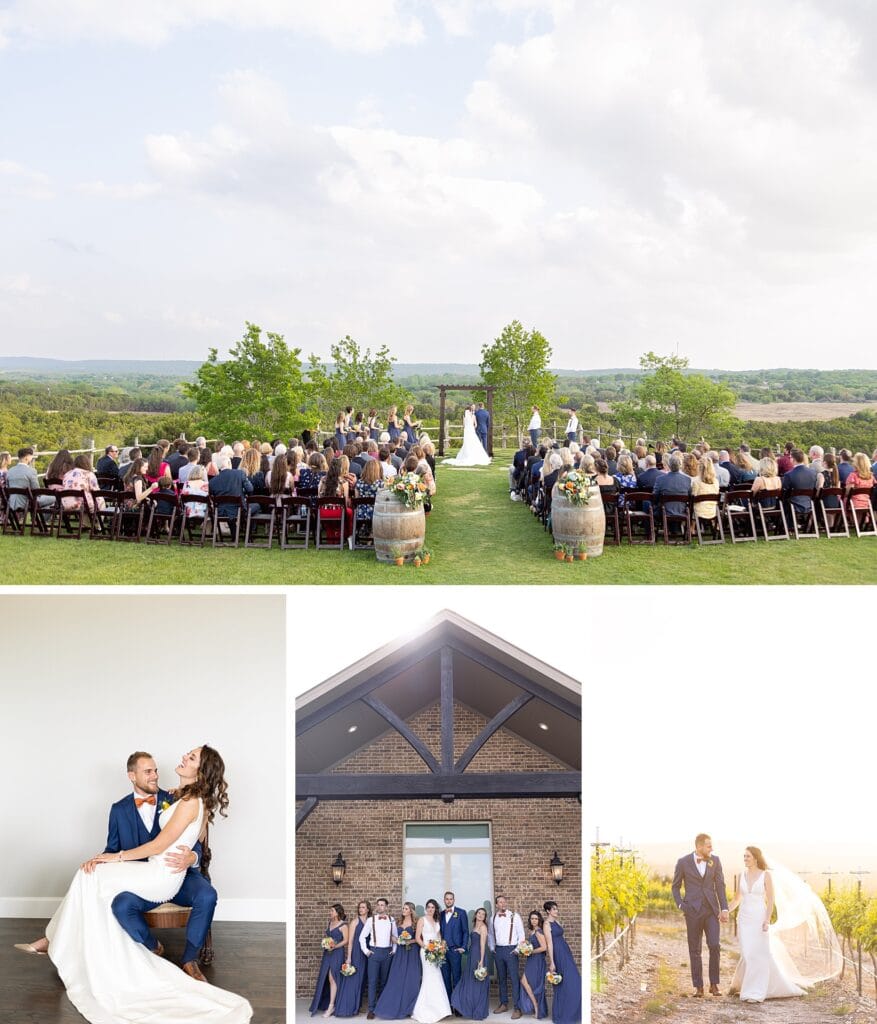 Want dramatic views on your wedding day? Try Dove Ridge Vineyard for your wedding. The ceremony site and reception sit atop a hill overlooking Parker County, grapevines surrounding you on your drive up.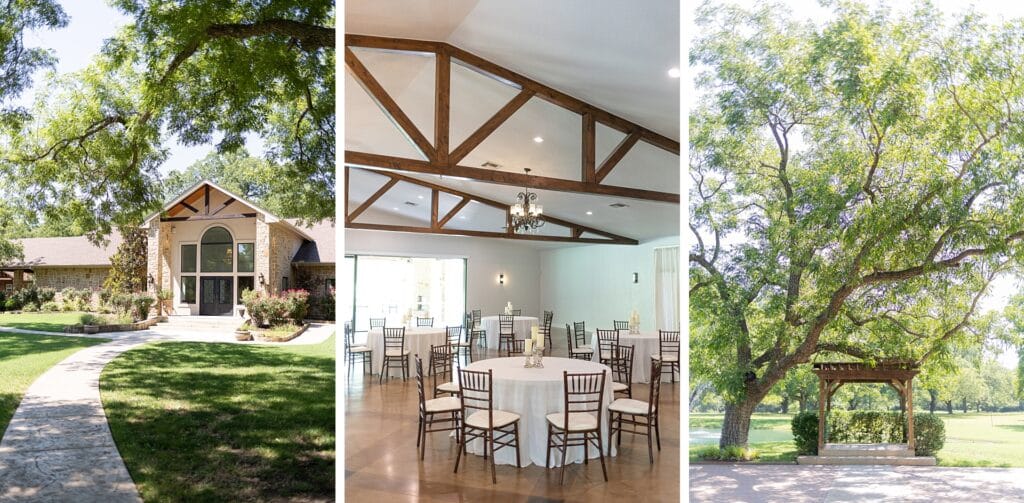 Do you want a quiet and private place to celebrate with family and friends? Do you enjoy having large dramatic trees as your ceremony backdrop and the feeling of being in the middle of a private estate? The Orchard in Azle may be the location for you.