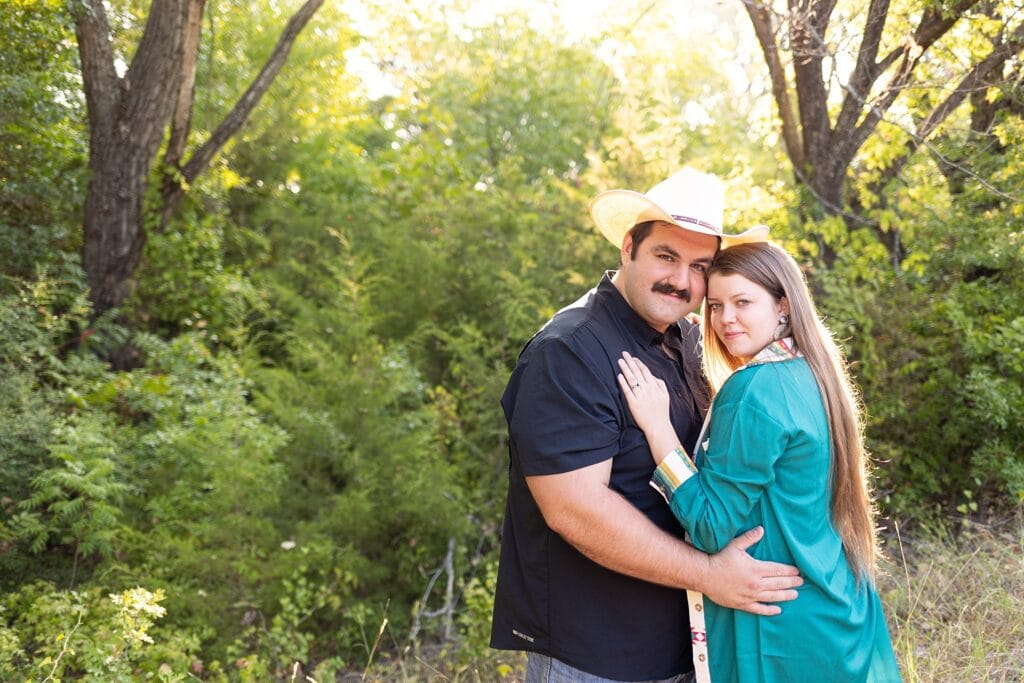 I'll be honest, I was nervous going into this session because Vanessa and Caegan's wedding is right around the corner–Vanessa knew the exact number of days at their session, that's how close we are–and it was a morning session because hello Texas in September. But I was so relieved when Vanessa texted me the night before with a little inspo–and I immediately felt whew, they are excited! Because it really is important that our couples have a good time–an engagement session with us is basically a double date (albeit, a weird one).
Colton and I always try to arrive early to the session location–get setup, maybe do some extra scouting, all that jazz–and we had the best surprise of seeing a doe and her twin fawns. I thought, just maybe if I'm quiet enough, we'll get them in the back of some photos.
When Vanessa and Caegan arrived, I immediately learned that Vanessa is a morning person and while Caegan is not, he was such a trooper and never complained. They both made the whole shoot so easy and relaxed. And no one got stabbed by a cactus, although the yucca were most certainly out to get me, but that's ok because this location in Weatherford is one of my favorites! I've never gotten to do an engagement session out here, and I was thrilled when we decided on it for their location, the light was truly fantastic from start to finish.
And a moment of appreciation for Vanessa's beautiful hair! I'm brimming with curiosity of how she'll wear it at her wedding next month at the Barn at Sparrow Creek Ranch.