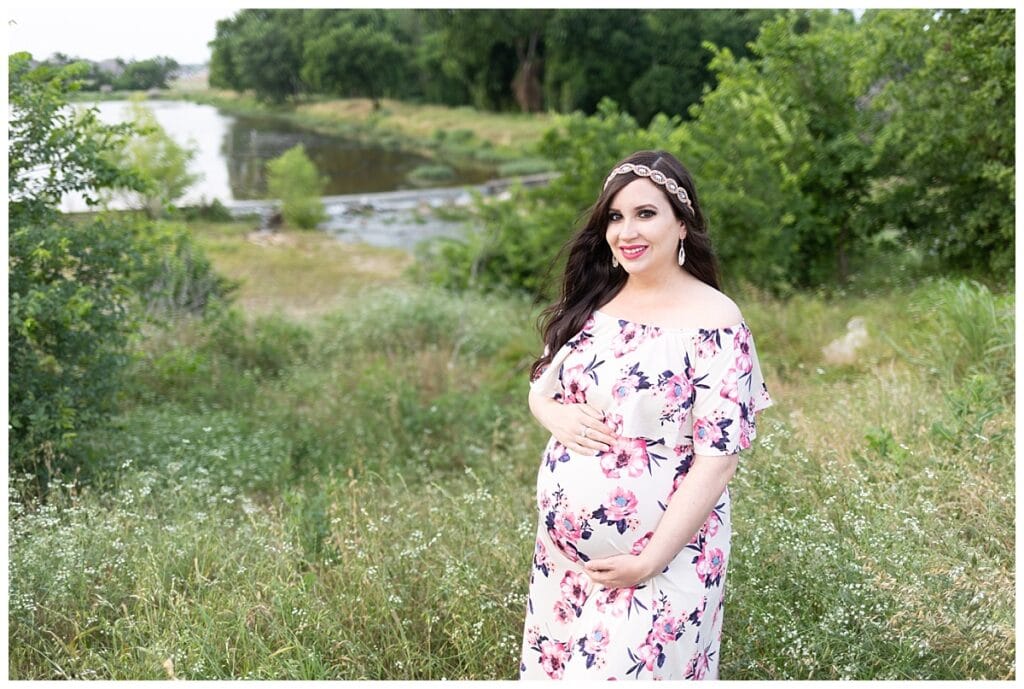 I was so excited when Shana and Drew announced they were expecting, especially when they revealed they were having a little girl! After photographing their Disney inspired wedding last year, I knew they would have so much fun having their own little Disney Princess and I could not wait to see what they did with her nursery.
It was great to reconnect with them during her maternity session, bonding over pregnancy life (we're both expecting girls a month apart!). Just before their session I recalled they had rescued an adorable Great Pyrenees pup since their wedding, so I quickly sent them a message letting them know he was welcome to come if they wanted to include Fozzie in the pics (who I called Ozzie for a good five minutes, thanks pregnancy brain). He was such a sweet (and so soft!!) pup, but I might be a bit biased because as long as we have little ones, we'll have a Great Pyrenees mix since they are such great nanny dogs (in our experience).
We had their session at Northwest Community Park, one of my favorite photo locations in Fort Worth. It has tons of variety—from stone walls, open fields, forests, a lake, even the occasional waterfall! And with all this rain we've been having, I knew there would be the possibility for some portraits in the water; thankfully Shana was game to wade in and we were able to get some sunset glow slipping through the clouds in her portraits as the water ran around us.