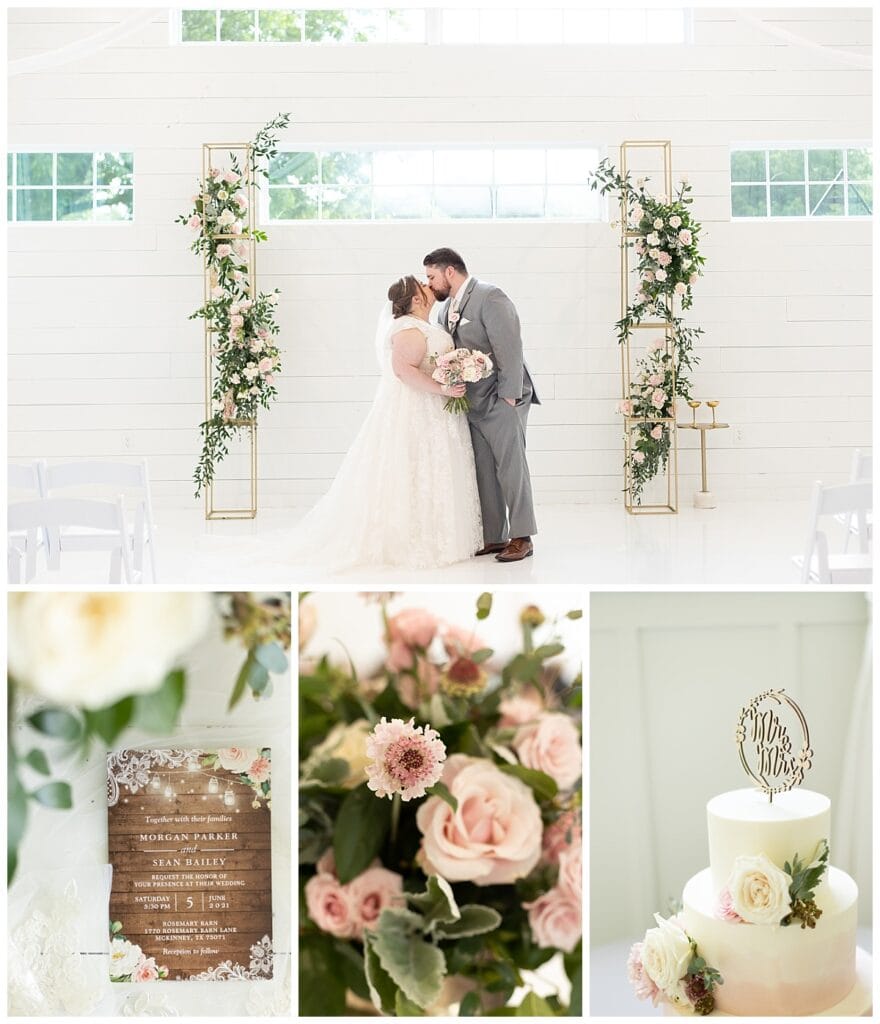 Engagement sessions usually give us a good idea of what the wedding day will be like, and after Sean and Morgan's session, I knew their wedding was going to be a fun and relaxed day, filled with lots of love (that sounds sappy but it's true!). From the moment we walked in on Saturday, Colton and I just felt like another part of the family. 
 Morgan and Sean have a great sense of humor and love to laugh. I felt like we were constantly cracking up in the bridal suite as Morgan and her bridesmaids got dolled up (also, can we all have a giant "you're like really pretty sign" in dressing areas?). During the reception, if guests weren't cutting up on the dance floor, they were deep in lively conversations with friends. I could have called this the "Fun Pink Wedding at the Rosemary Barn," because everyone had such a fun time.
Speaking of the RoseMary Barn, it was a great venue for their wedding, especially since weather has been a little unruly lately. The beautiful all-white interior let the beautiful soft pinks in their decor shine. Haute Poppies Floral did a beautiful job with the flowers, I probably took a dozen different photos of just one arrangement and I am not sorry. Besides the bright interior, there is also a huge porch so guests could still enjoy the outdoors even when a massive downpour started–thank goodness it held off until after we had capture a few outdoor portraits of the bride and groom; I may have jinxed us by saying "man it'd be nice to get a thunderbolt in the background" when I saw the storm clouds, opps.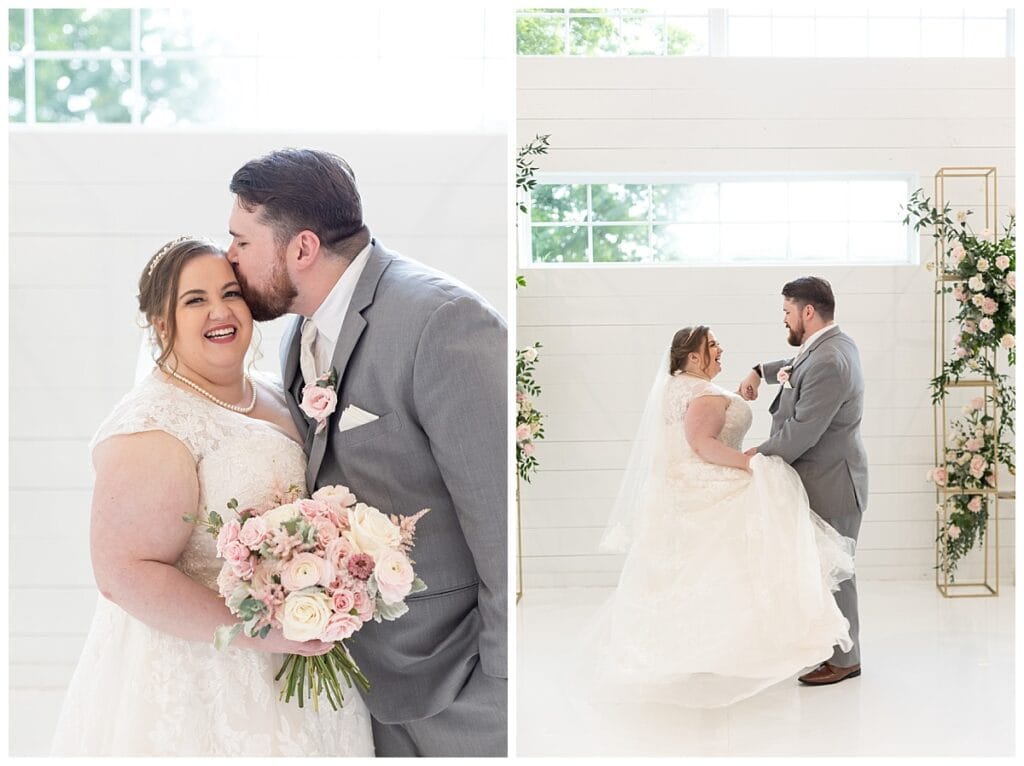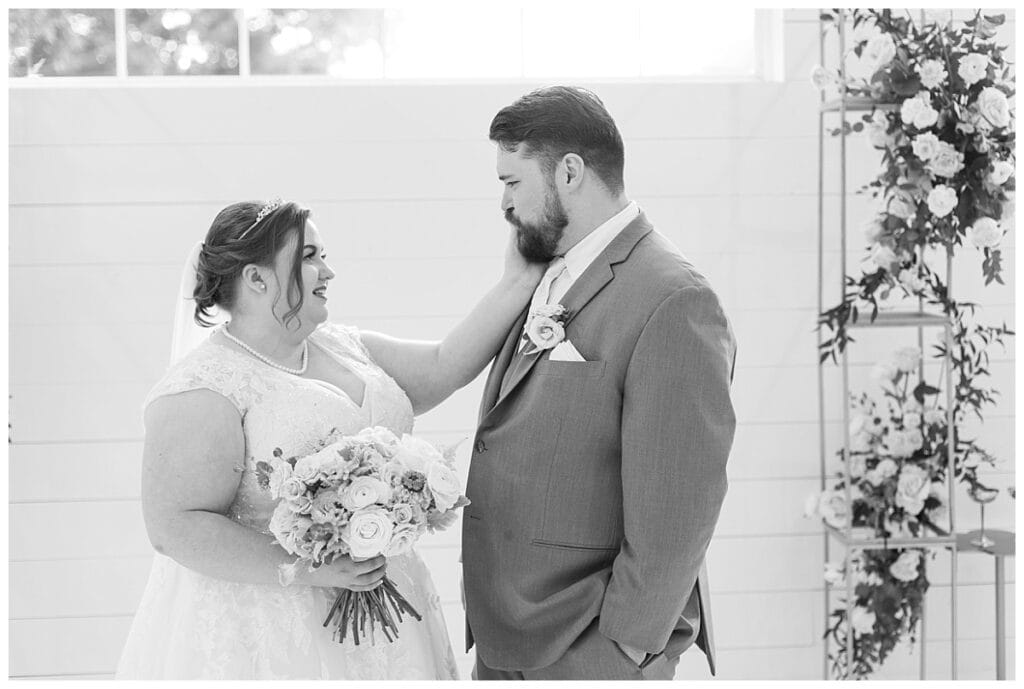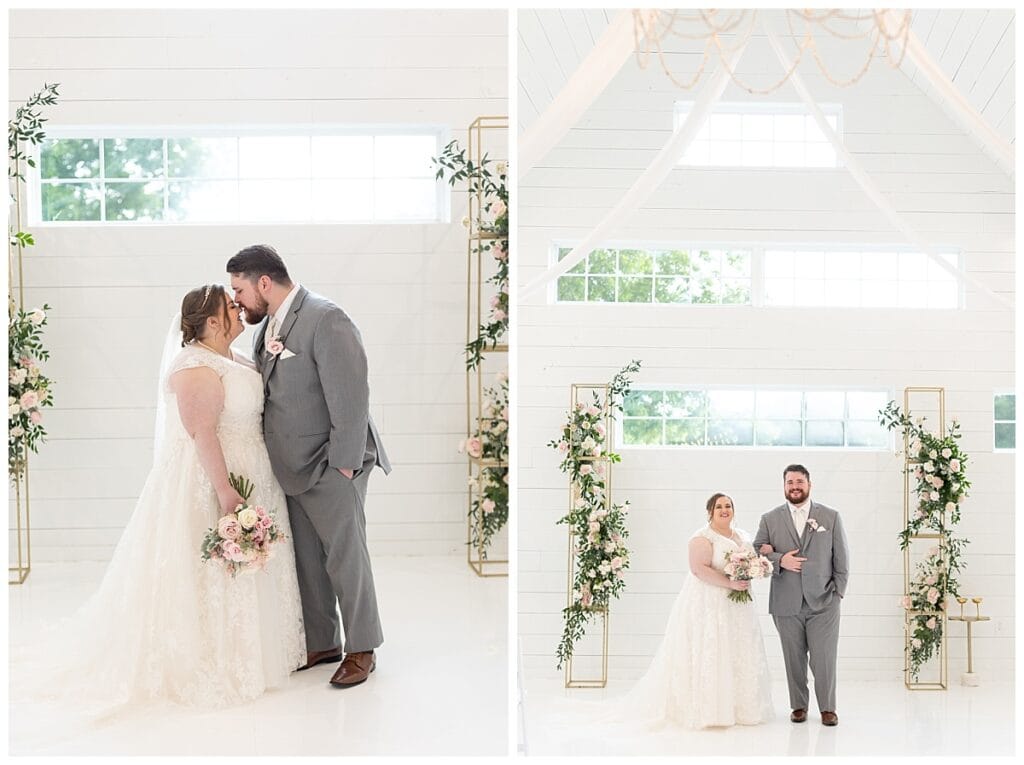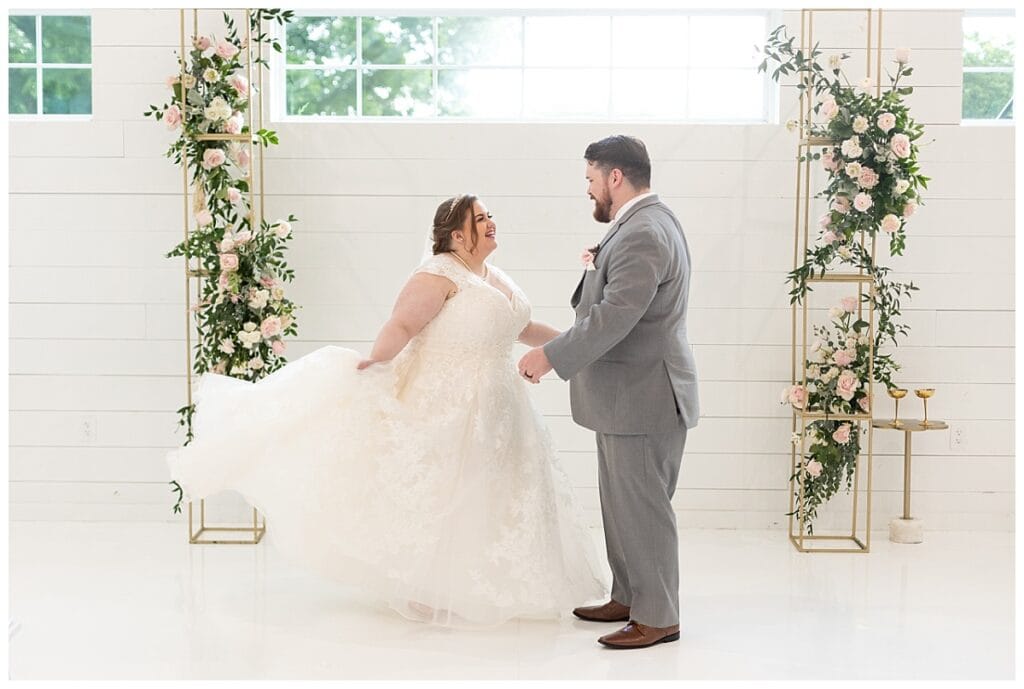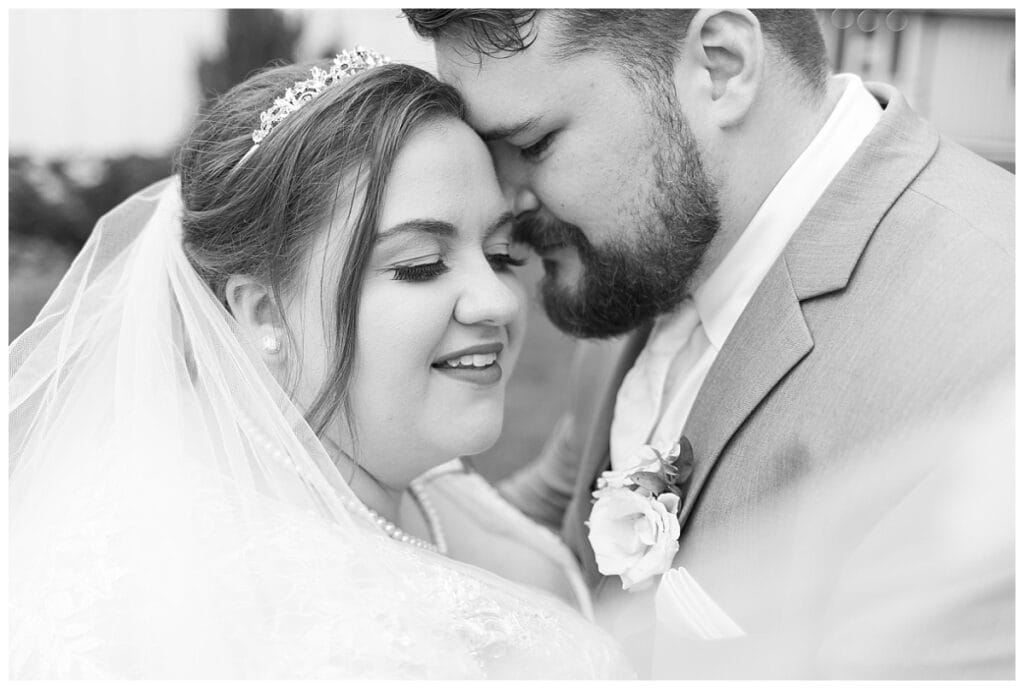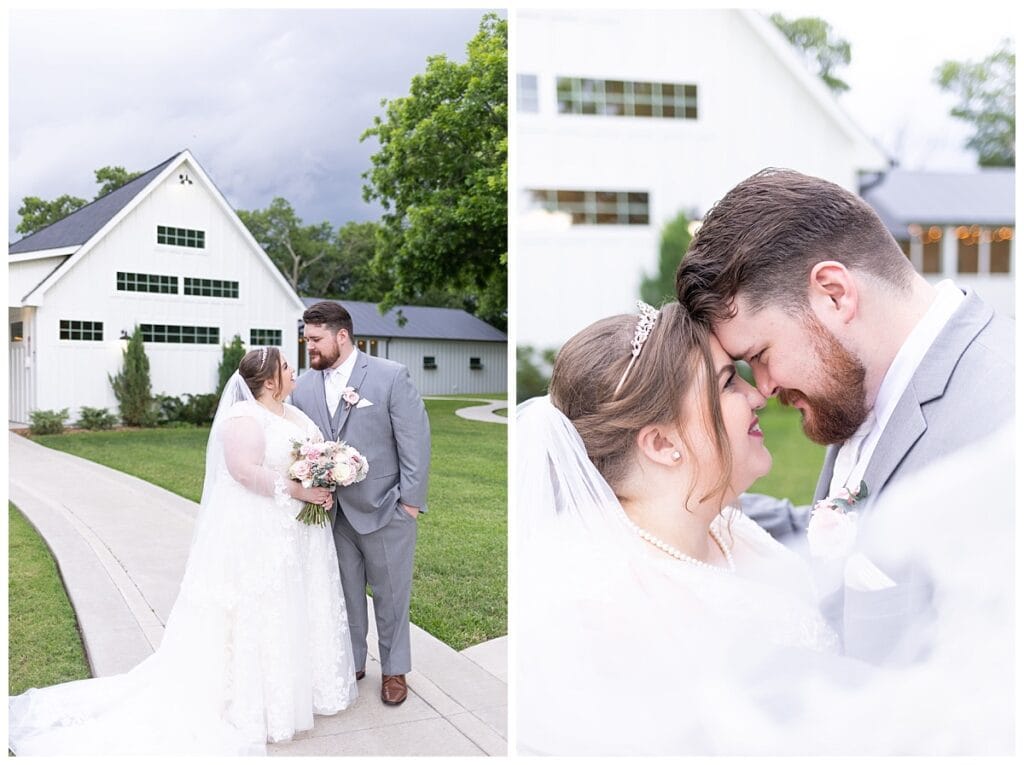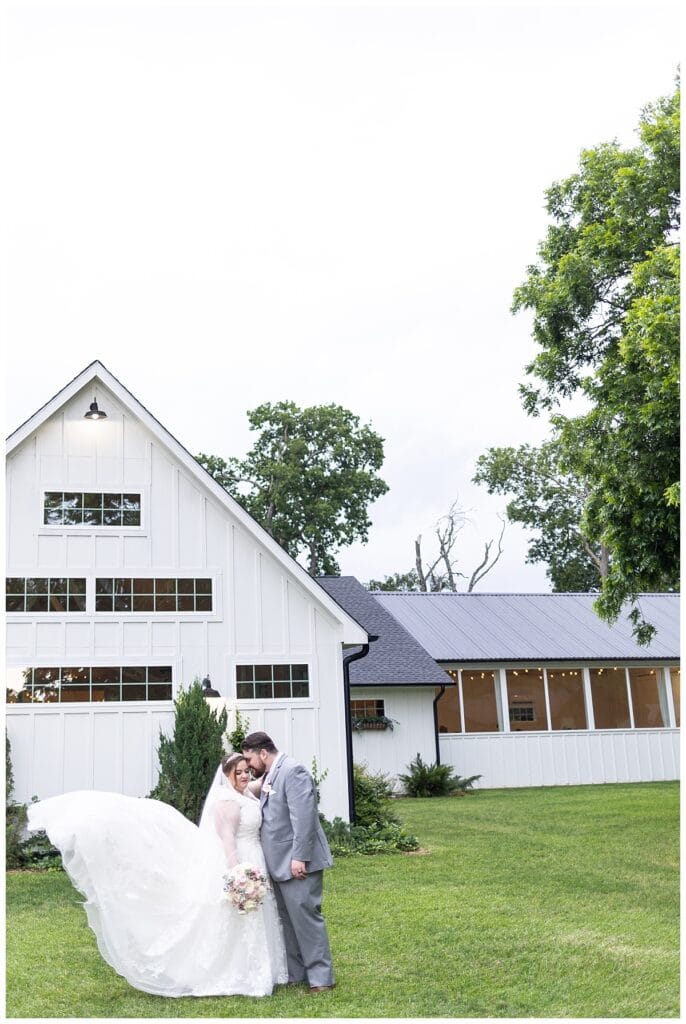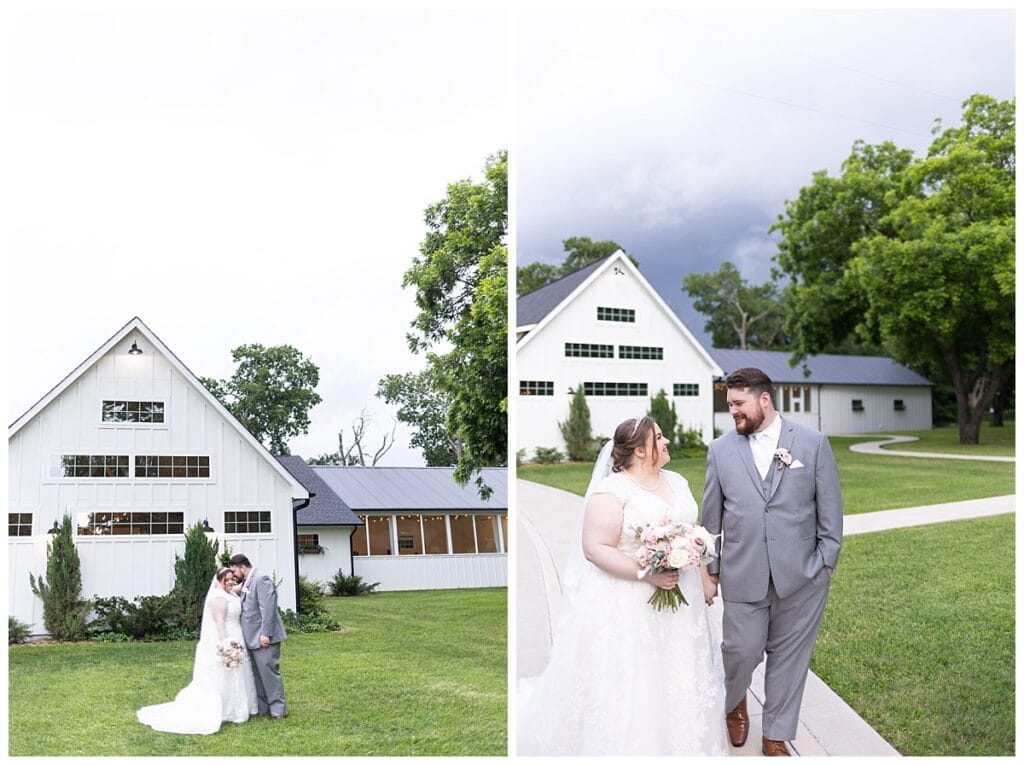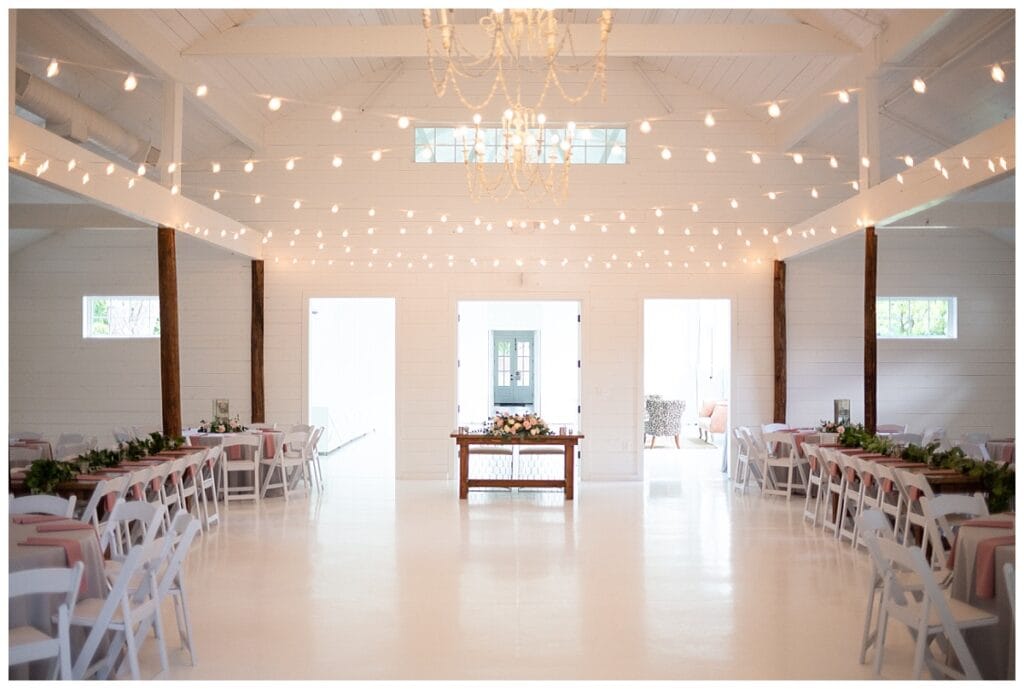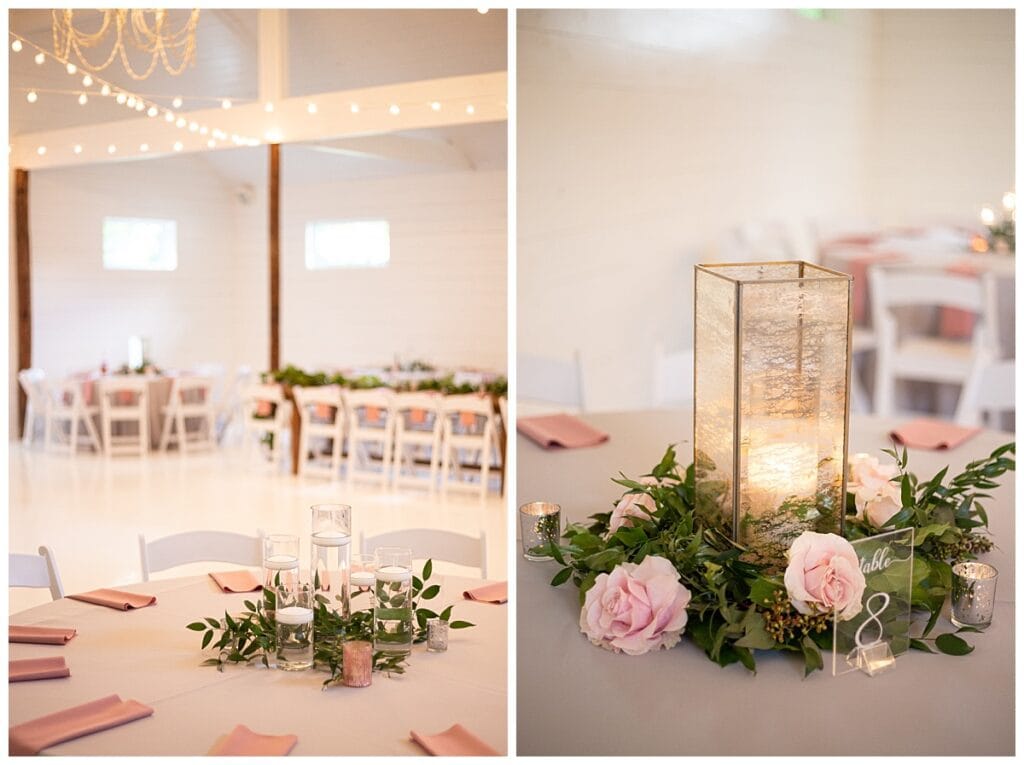 How great is this lounge area? That pop of leopard print is just *chef's kiss*. Also the cake, y'all it tasted just as good as it looks (and y'all know I'm picky).