A Controlled exit can also be called a fake exit. During open dancing we slip you, your immediate family, and your wedding party outside and have you "exit".
Four reasons to consider a controlled exit : 
1) save some of your budget by not needing the photographer there the entire night (trust me, you do not need 3 plus hours of dancing). 
2) Your hair and makeup hasn't gone through hours of partying,
3) by having the controlled exit mid-reception (usually after open dancing starts), you get to avoid crazy end of the night things like having inebriated guests holding fire sticks over your hairspray-laden self. 
4) because you're not actually leaving, we can have you "exit" as many times as we want to get the shot.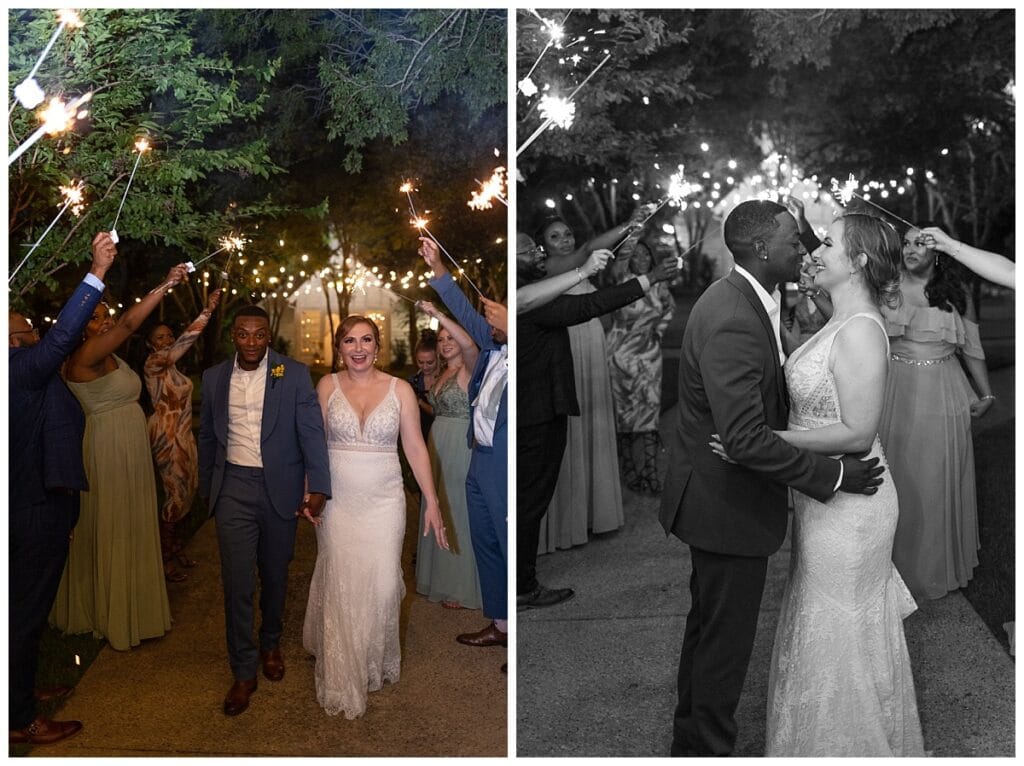 Very important aspect of a controlled exit: you never say the "e" word once the reception is going, if anyone asks, we're just popping out for some night time portraits; this keeps guests from thinking the party is over.
One of the photos below is from a controlled exit, one if from a "final exit," can you tell which is the final exit?