Bridal sessions are one of my absolute favorites. They are so much fun, for me as a photographer but also for you as bride, because when else are you going to get to frolic around like a princess?
Here are 5 tips I give all my brides so they can have the best experience possible.
Have a Hair and Make up Trial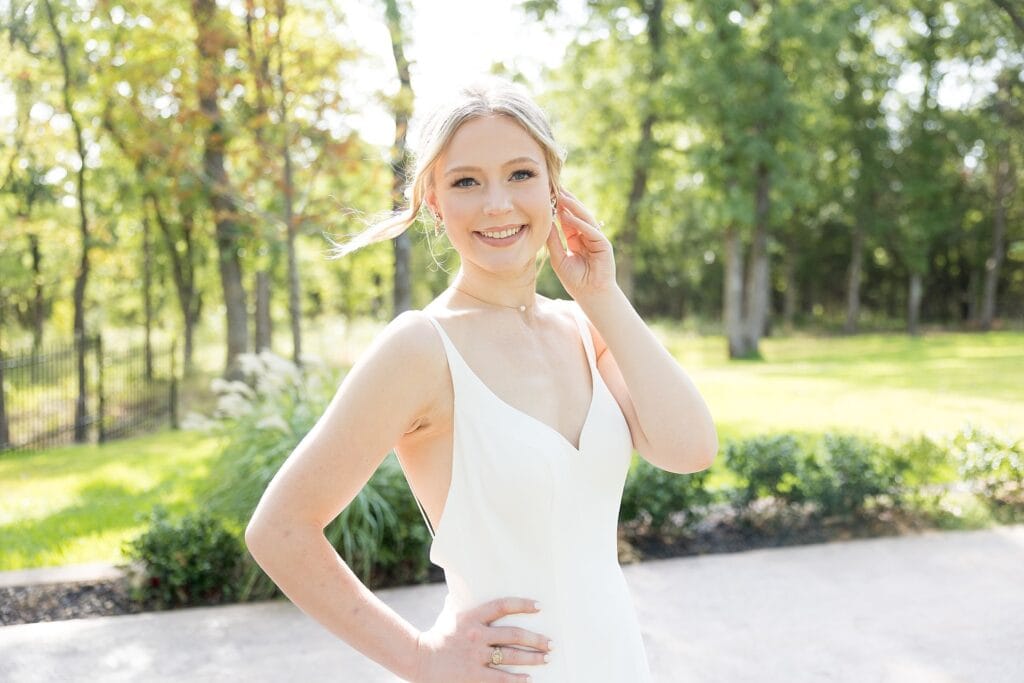 Have a make and hair trial (ideally with the same person who will be handling both on your wedding day). This way if you need to make any changes, you can discuss them and tweak in a lower stress environment than on the wedding day. Plus, if your look matches the wedding day, you can seamlessly add a few portraits from your bridal session to your wedding album.
Consider a Bouquet Trial too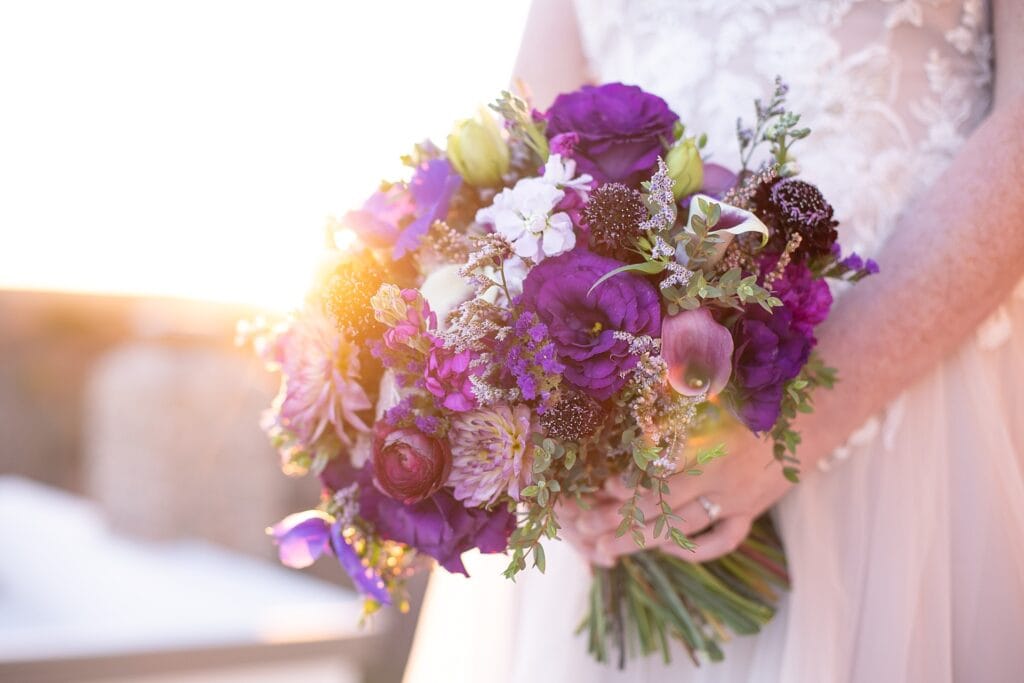 Consider having a trial of your bouquet: you may change your mind on the flowers or decide your initial design is too heavy. Plus having something to do with your hands can help feel more at ease during your session
While I don't suggest having a large entourage, having one or two people with you to hype you up, assist with dressing, etc. can make the session feel more relaxed and fun.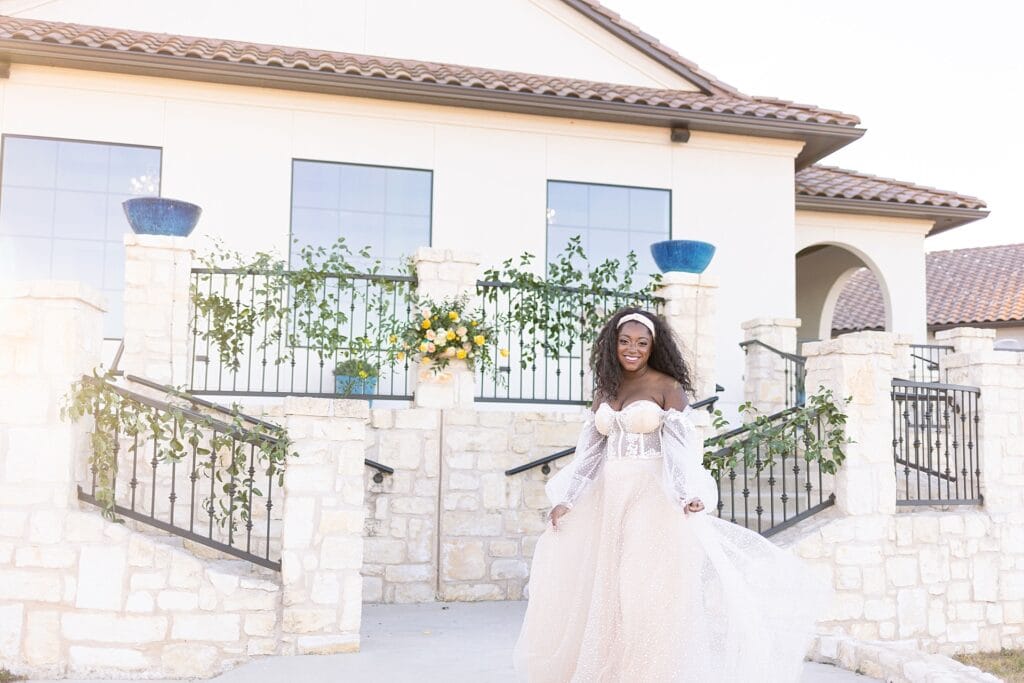 Have a favorite artist or a playlist that always puts you in a good mood? You (or your photographer) can bring a Bluetooth speaker to play your favorite jams during your session to pump you up
Feel Free to Change Things Up1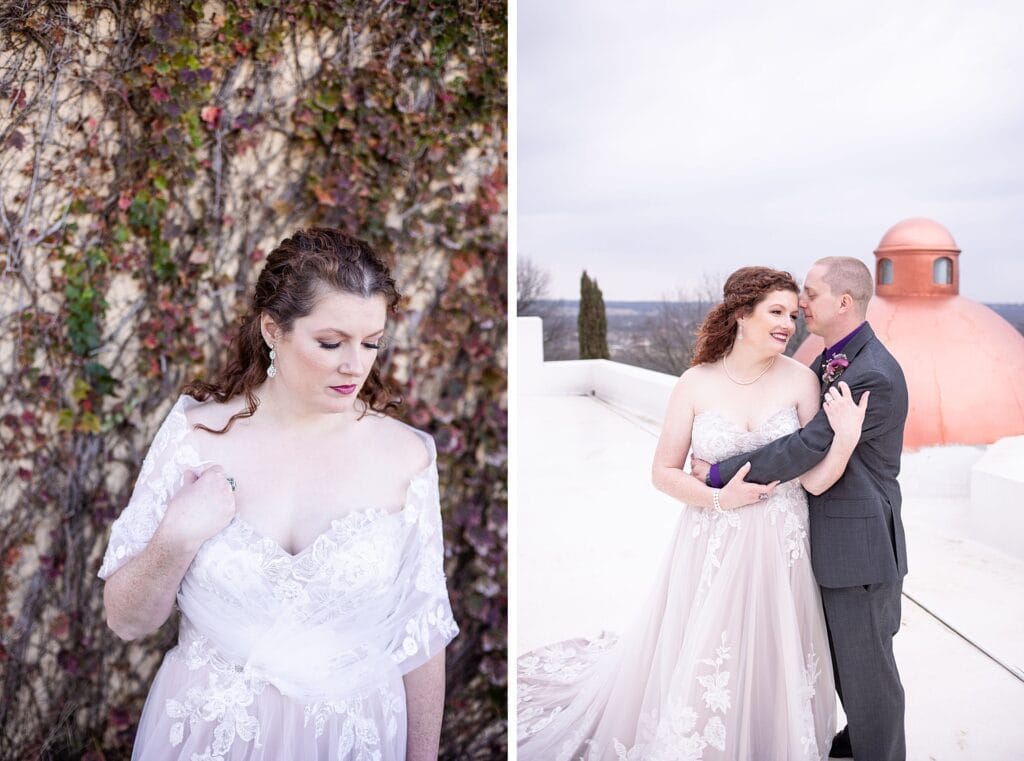 Want to wear stellar heels but worried they'll hurt too much (or make you taller than the groom) on the wedding day? Wear them for your session! It's totally fine to change out a few accessories for a different look in some of your portraits.
Julie's wedding gown had a unique feature of a tulle cover, she wore it during her bridal portraits, but opted to go without for the wedding day.
BONUS: be sure to have you nails done for all those tight detail photographs!