Alright Dearies,
Today we're getting to chat with the owners of one of my favorite venues, Stoney Ridge Villa in Azle. This venue is rich in character that you just need to experience in person. With beautiful options for ceremony and reception, and an extensive house to get ready in (forget suite, you straight up have a house), you'll love having your wedding here. I enjoy capturing weddings here because this is a venue good for all seasons–I don't have to worry about whether or not there's leaves on the trees because there are so many evergreen plants in just the right spot, plus the many architectural features that mean I have plenty of options when it comes to capturing a wedding day.
Plus, how many venues make taking portraits on the roof a part of the wedding experience?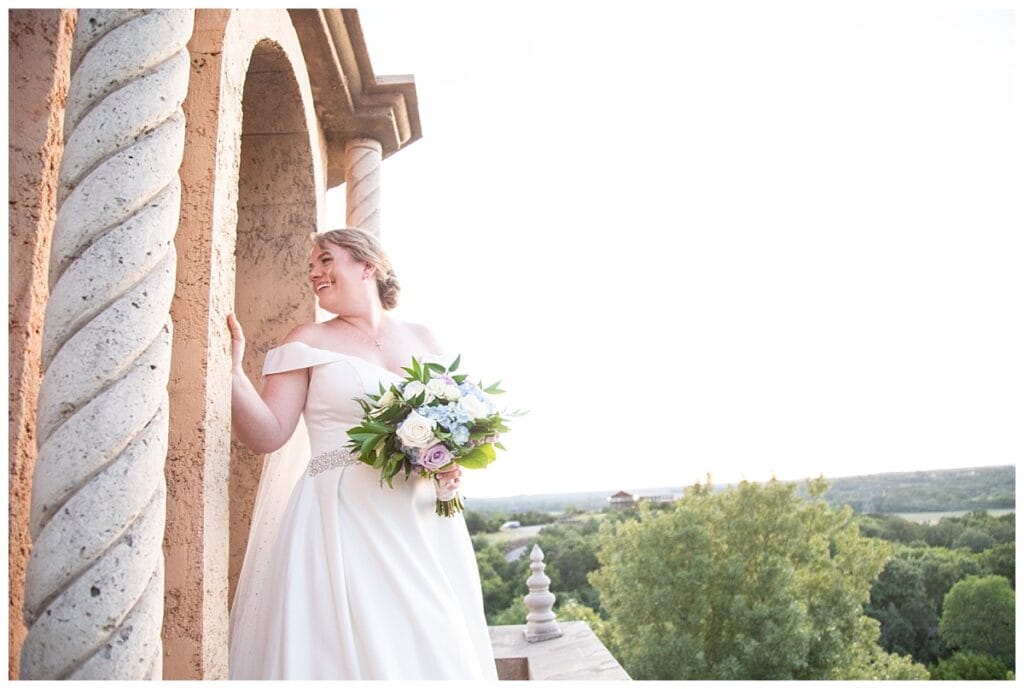 My full name is Melissa Parrish but I go by Missy. I grew up in a small farm town in Minnesota. I joined the US Navy after high school graduation, served 4 years. I met my husband Dave who is retired US Navy now. We married and here we are 25 years later. We have 3 young men, 2 serve in the US Navy and the other a project manager for a Dallas construction company. Our hobbies through life have been traveling around the United States and the world together. We love seeing first hand other countries cultures and their way of life.
How did y'all acquire the venue? Did you always plan to have a wedding venue?
Dave and I have worked hard throughout our life's. We both grew up poor, which taught us to work even harder to build our dreams together! We have both always worked more than one job to pay off our debt early. Once our boys graduated high school we began discussing career changes. Since then, I have retired from the US Postal Service and David from the US Navy.
We have put everything we have ever worked for into this venue. It was only a house when we purchased it in spring of 2018. We made changes and additions. Now it is Stoney Ridge Villa venue!
What is included when a bride books the venue for her wedding day?
Couples love what we have to offer at the Villa! We have several ceremony and reception options both indoor and outdoor. We have all the tables and chairs, provide the set up and takedown of the furniture. We are open vendor and work with our couples
What should brides have in mind/know when they contact or tour a venue?
Any tips for venue visits? Or perhaps for the wedding day?
Take notes while touring venues to help you remember and determine the best fit for your wedding day.
Communication is key to successful wedding day! Communicate with your venue and your vendors with your wants and needs to ensure the best experience and stress free day.
Anything special brides should know about your venue that you haven't mentioned?
We love our couples and what we do at the Villa!
Where can brides find you?