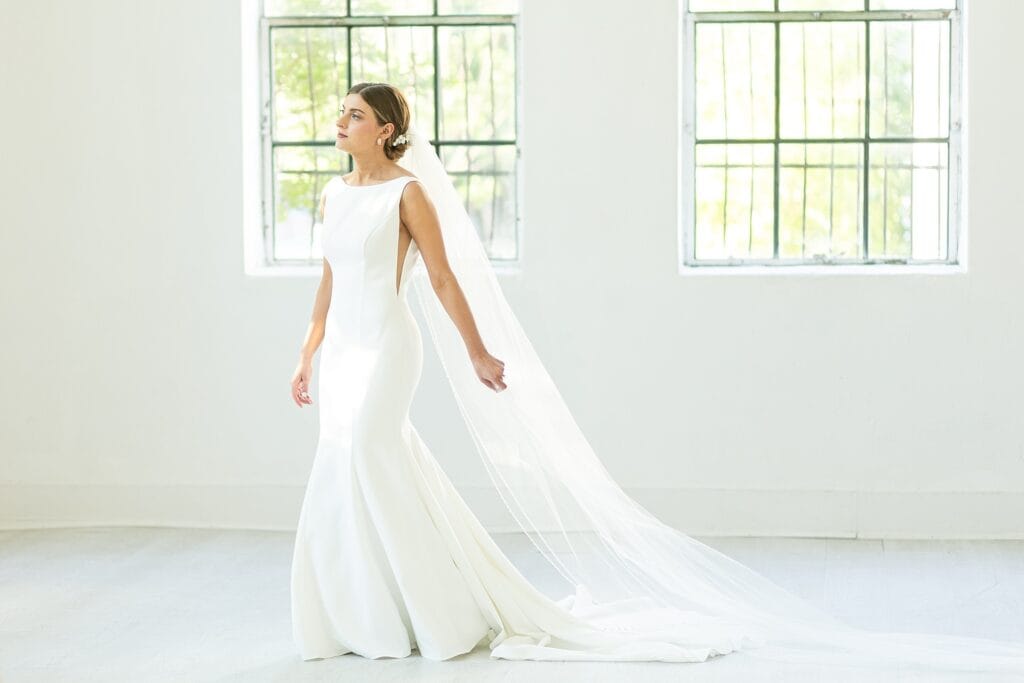 I'm excited to share with you Dearies just a brief snippet of Brooke's bridal session from this spring. If you've seen Brooke and Jackson's wedding at Clark Gardens, then you know we're in for an elegant round of portraits. Brooke has such classic style, I kept thinking of Grace Kelly while I photographed her (and I'm including a link to her style here because I've since learned, not everyone knows who she is).
I felt like I was breaking all my rules on this session–in the best way–because I do most of my sessions outdoors, plus I am usually photographing my subjects backlit (the sun or light behind them); but my absolute favorite image from this day is not only directly lit, Brooke is in dappled light, which is usually a huge no-no, and it looks amazing! If I do say so myself 😉
Brooke's bridal gown came from the Bridal Boutique Lewisville. It's very minimal and classic, with just a dash of modern when you notice those illusion panels on the side. This fit her so well, fitting her curves yet not being restrictive. She finished off her look with some dainty porcelain flowers and a cathedral length veil (I am a big supporter of you having a long, long veil for photos!), and finally her makeup and hairstyling brought to you by Tease to Please.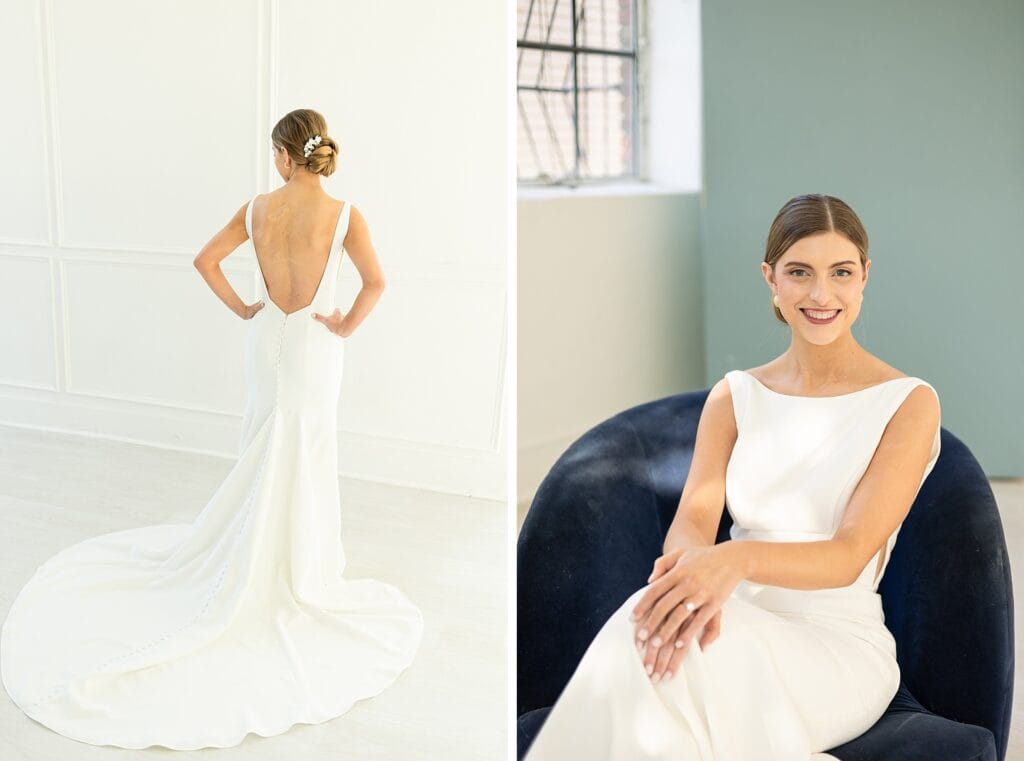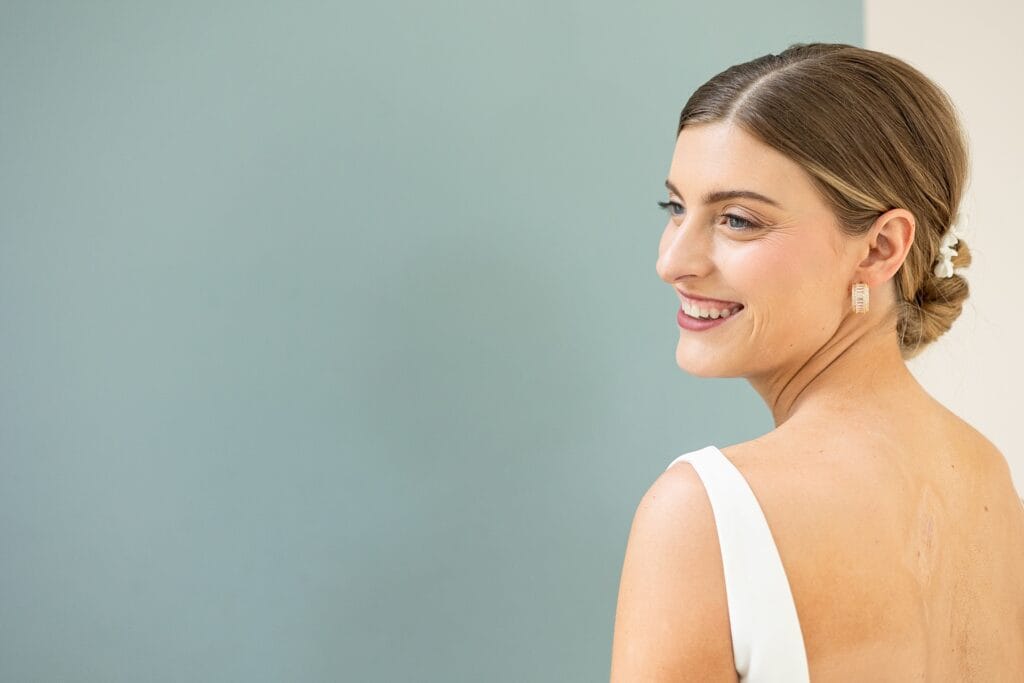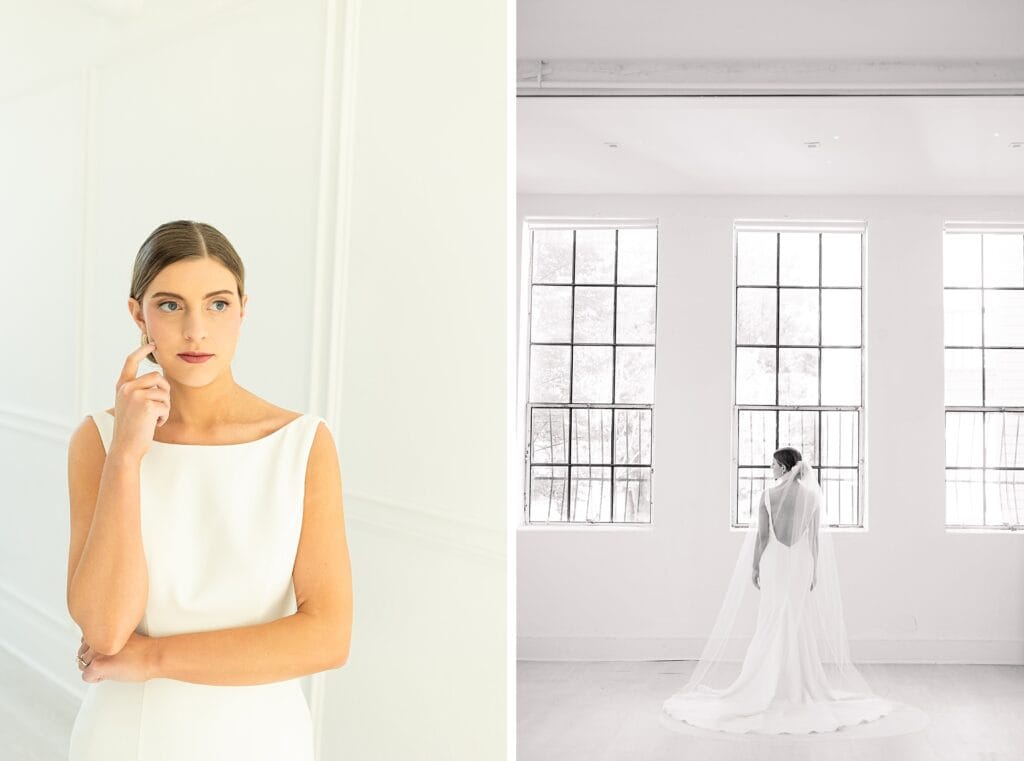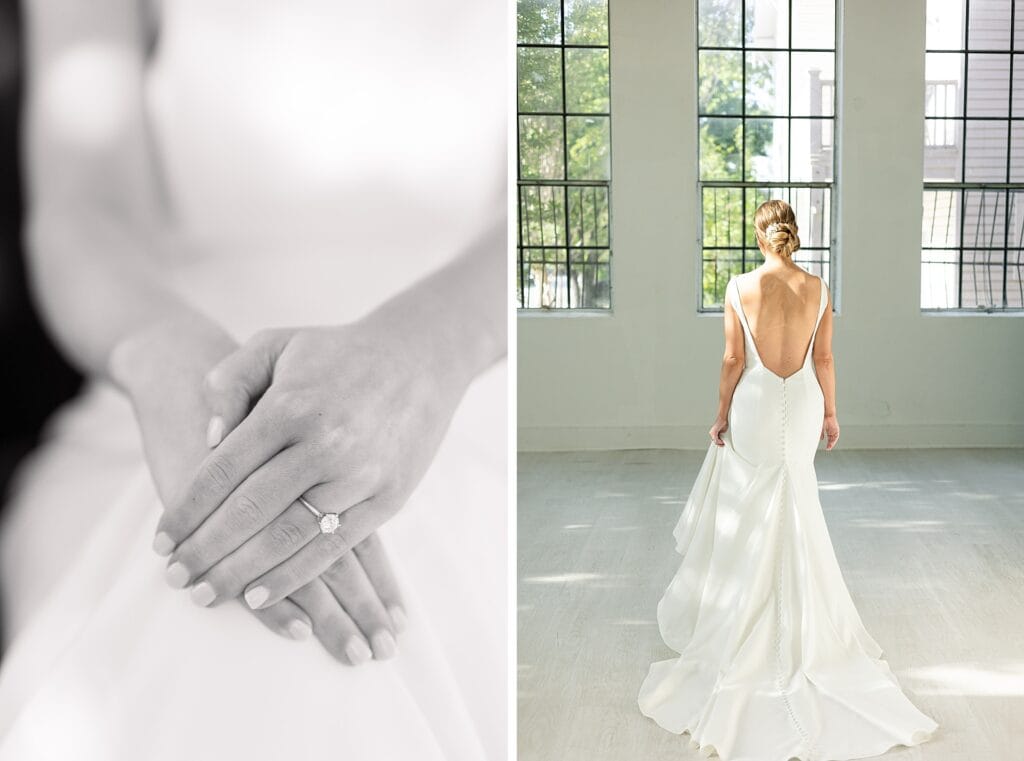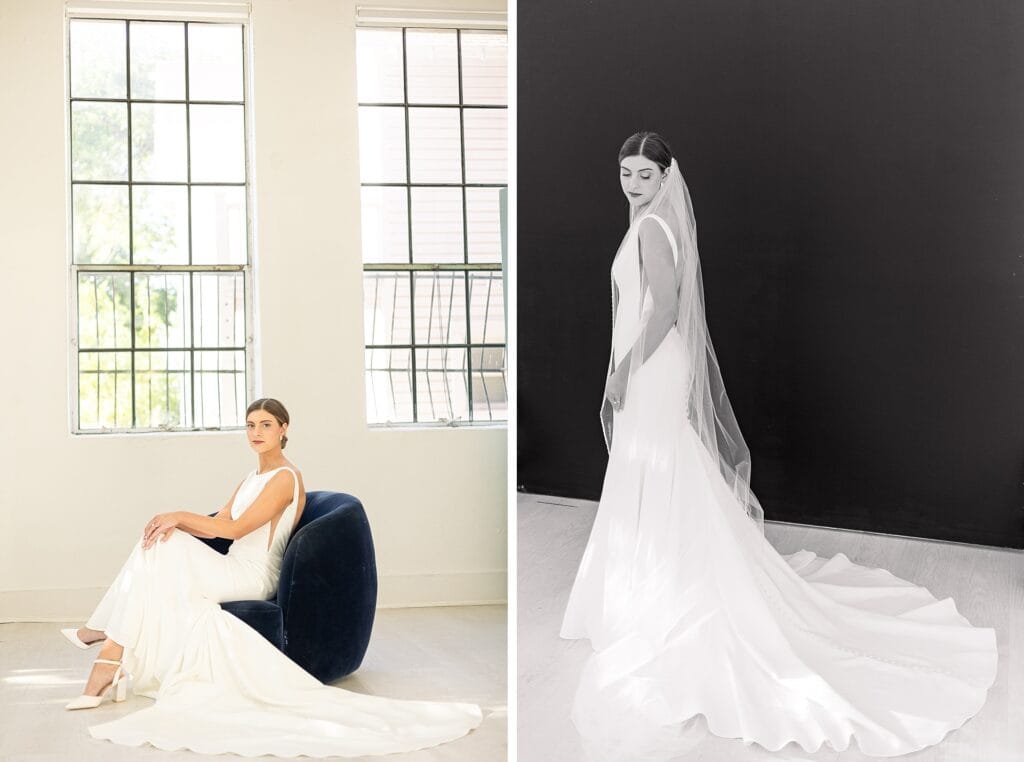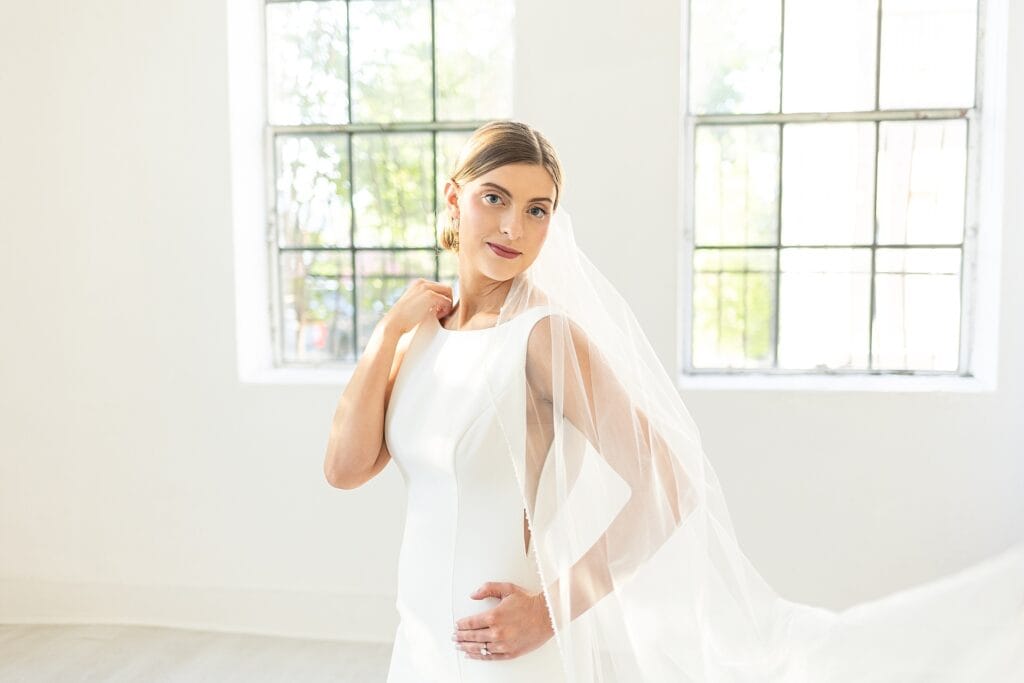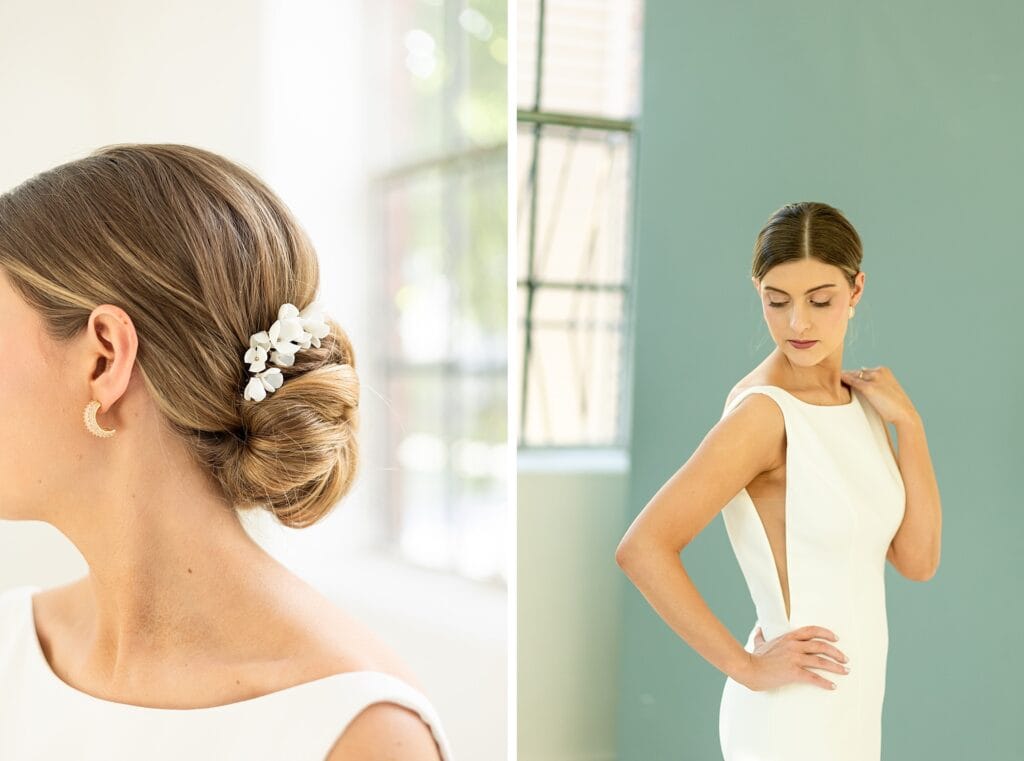 Y'all I got sunflare WHILE indoors; I was squealing while I was laying on the floor to get this shot.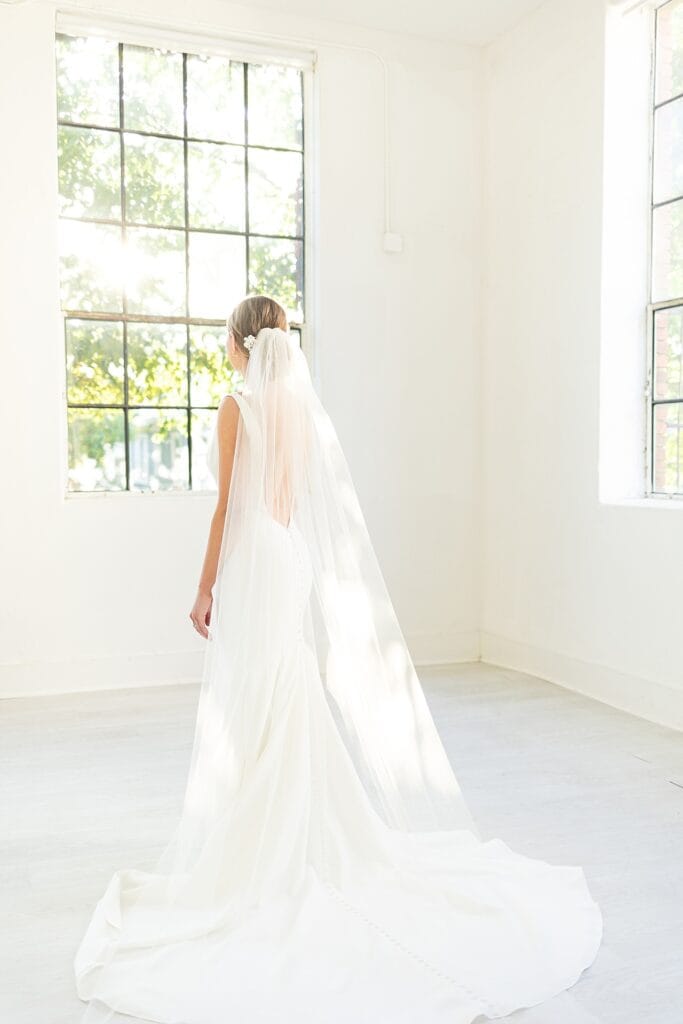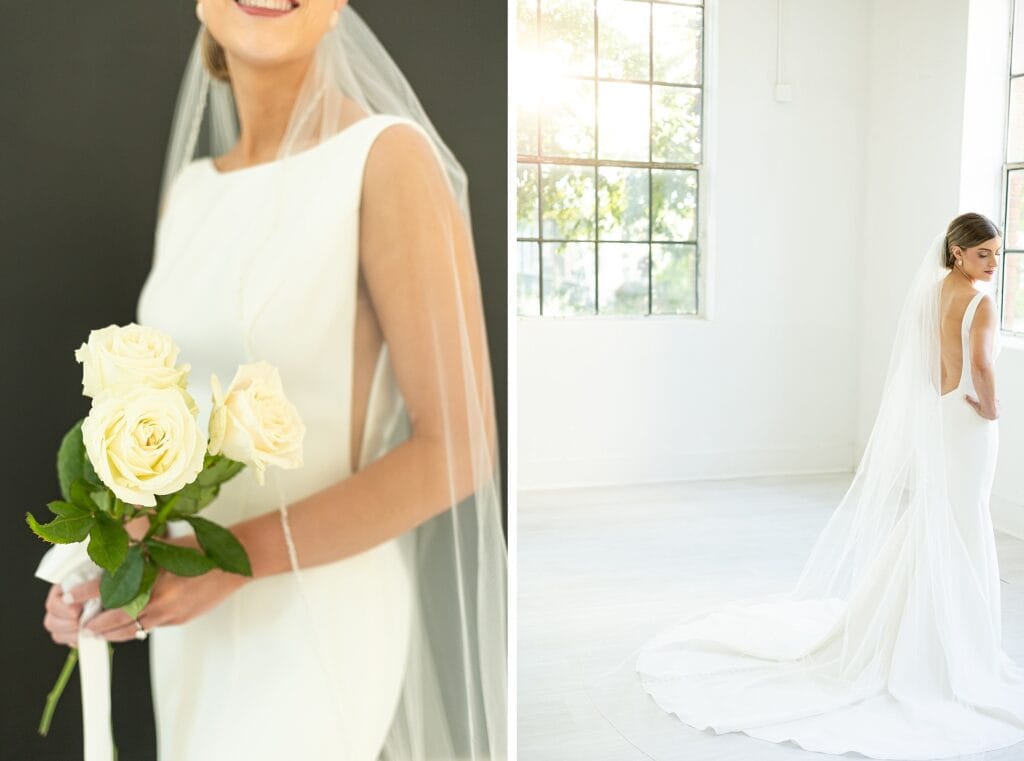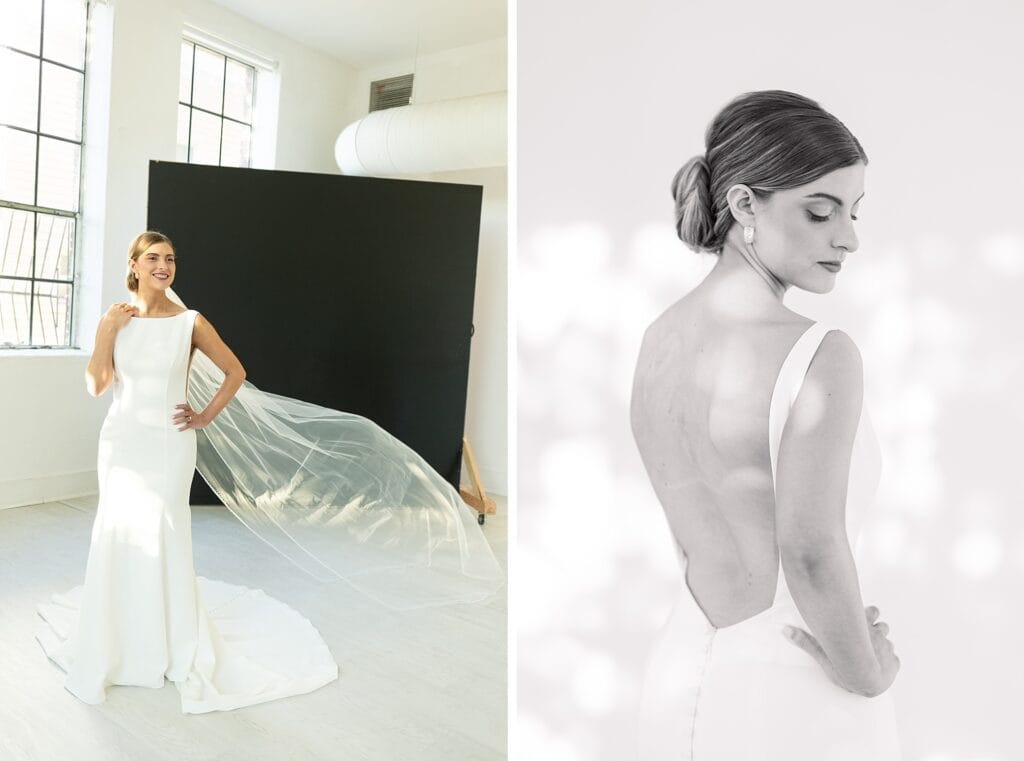 Saved this next one for last because it is my absolute favorite. So different from my normal work yet still so dreamy.