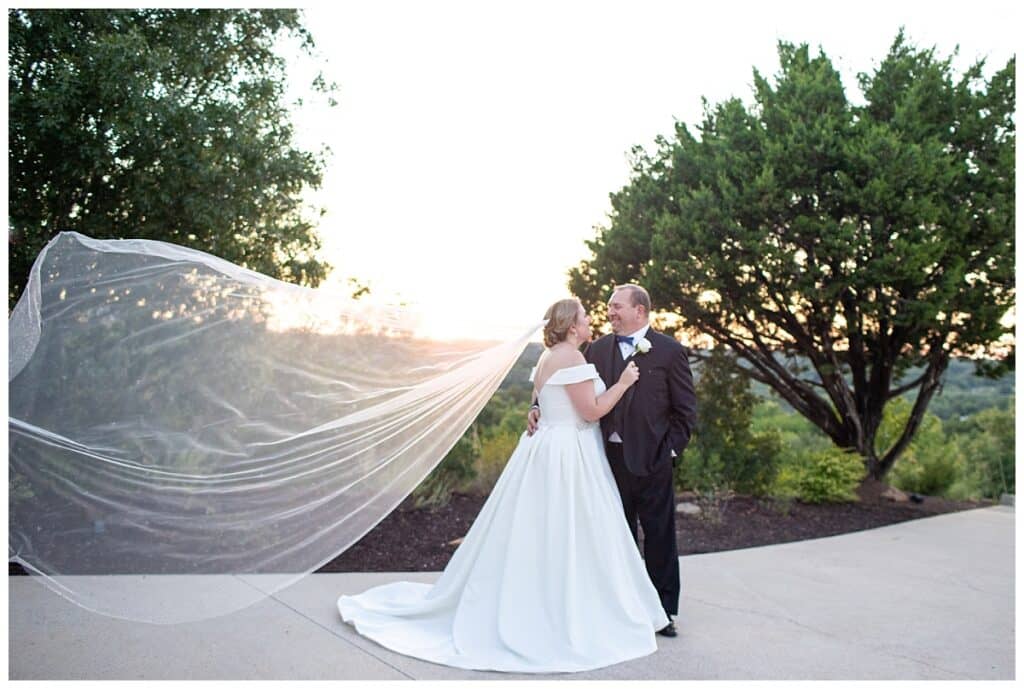 Like many, their wedding day wasn't what they had originally envisioned; but Cheri and Doug both know that the most important part of a wedding is getting married and starting your life together as husband and wife. I think that's why they were both the most joyfilled couple during their ceremony. I'd swear Cheri couldn't smile any bigger but she did at every step in their ceremony as they became closer to being announced husband and wife.
And I kept smiling because they were happy and everything was just so dang gorgeous! Stoney Ridge Villa in Azle was their perfect backdrop for their day.
Their union was officiated by my very own second shooter for life, Colton; during the ceremony I work both cameras while he leads them through some oh so pretty vows.
A handful of family were able to witness the sweet ceremony, followed by cake and a lovely round of toasts. Then it was off for portraits, where they not only had a sunset, but a full moon as their backdrop too, before they danced under the moonlight.