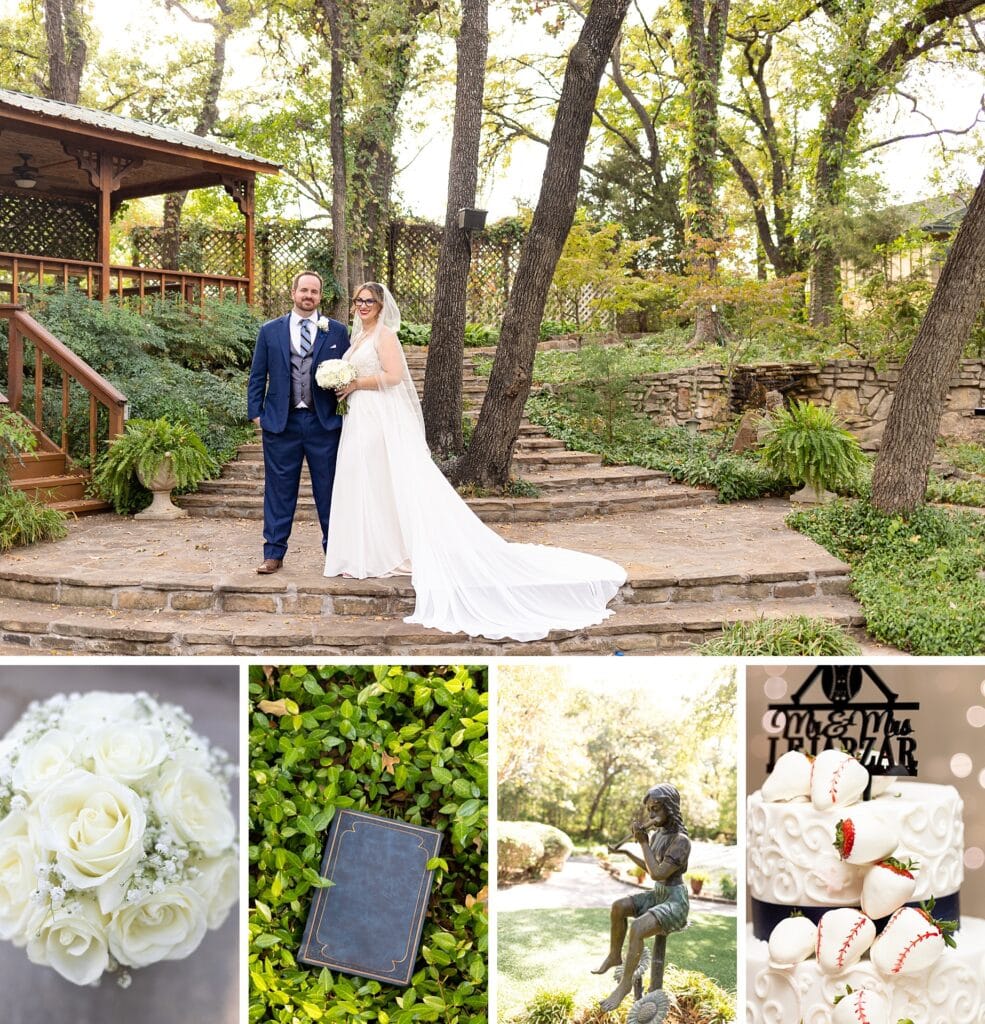 I'm a photographer, I work with the visual, so you know that I adore aesthetically pleasing weddings, but I love weddings full of the couple's personality. When I think of Jason and Lauren, I think about how ready to have fun they are, and how they just both get each other; there is a perfect cadence to how they interact with each other that makes them such a joy to be around. 
Their wedding was much like themselves, fun and full of personality. Their venue A&M Gardens was a beautiful location for the day. The ceremony relaxed and intimate, with glowy sunlight slipping through the trees as they exchanged vows and rings. They brought their love of the Texas Rangers into the day, with Chuck Morgan announcing the start of the ceremony and introducing the wedding party to the reception, splashes of red accented navy, and guests enjoyed Cracker Jacks as favors.
Despite the "no crying in baseball" handkerchiefs, there were tears; but also laughter, a ring bearer doing the worm on the dancefloor, and yes, that's Colton making them "official."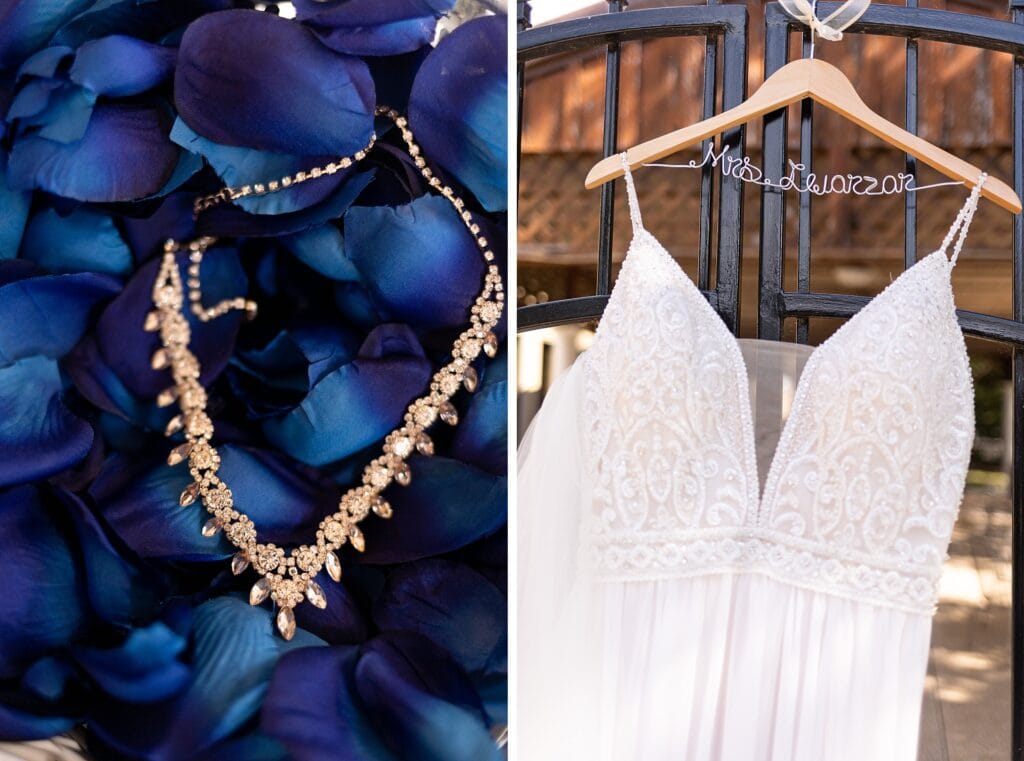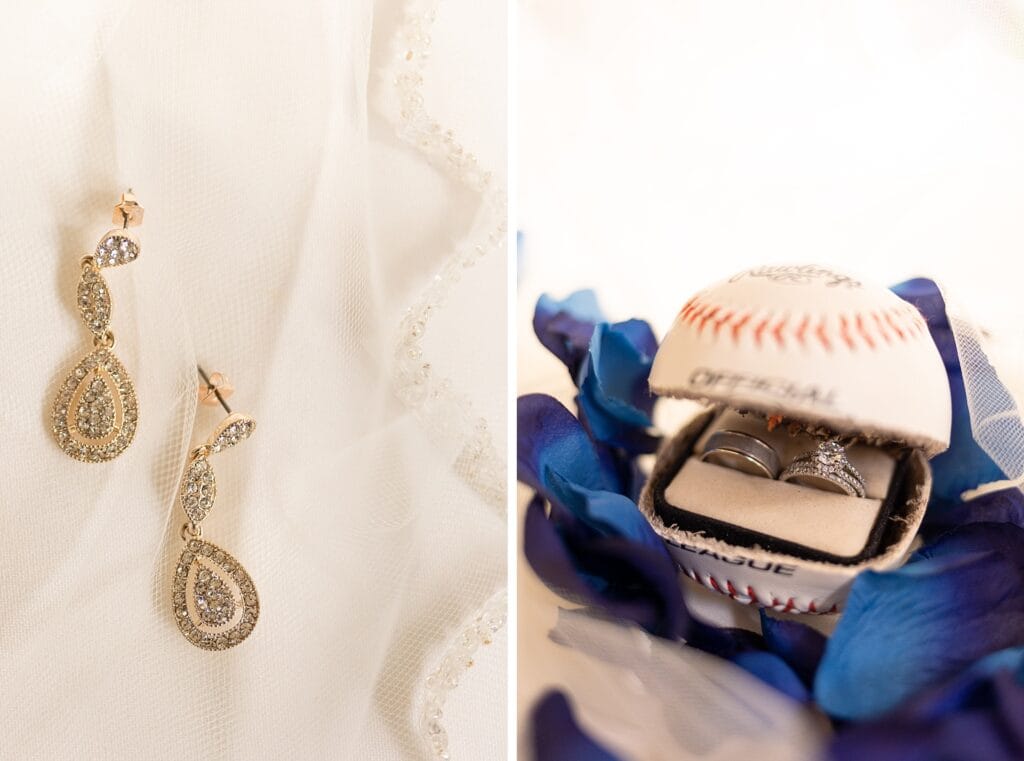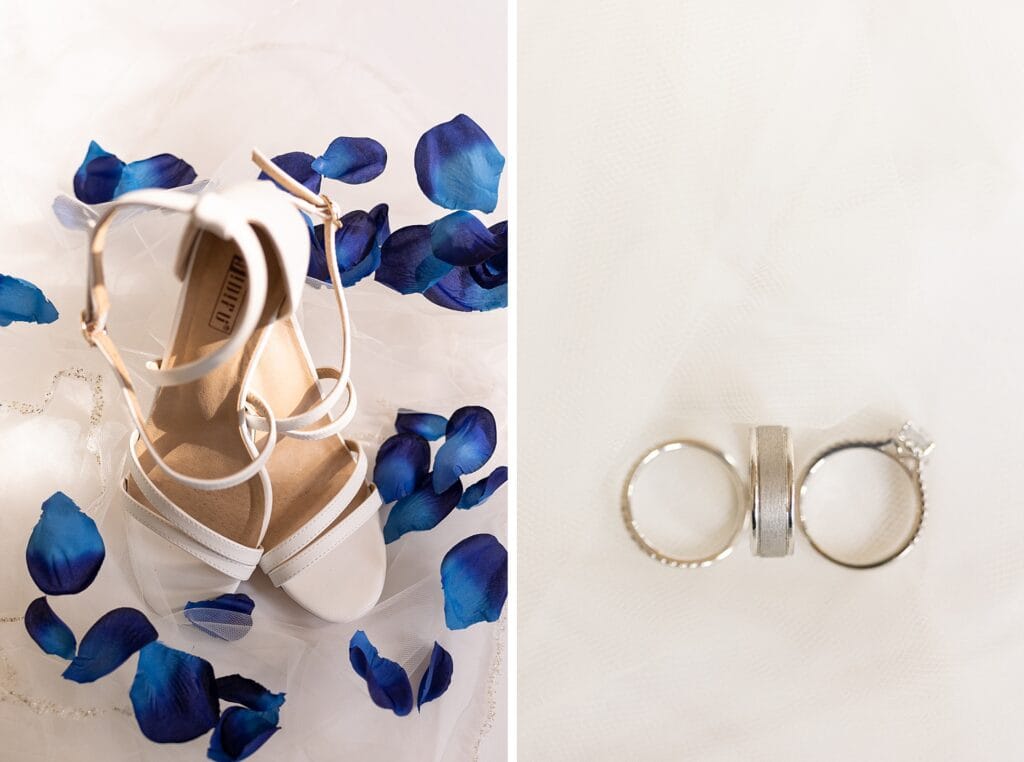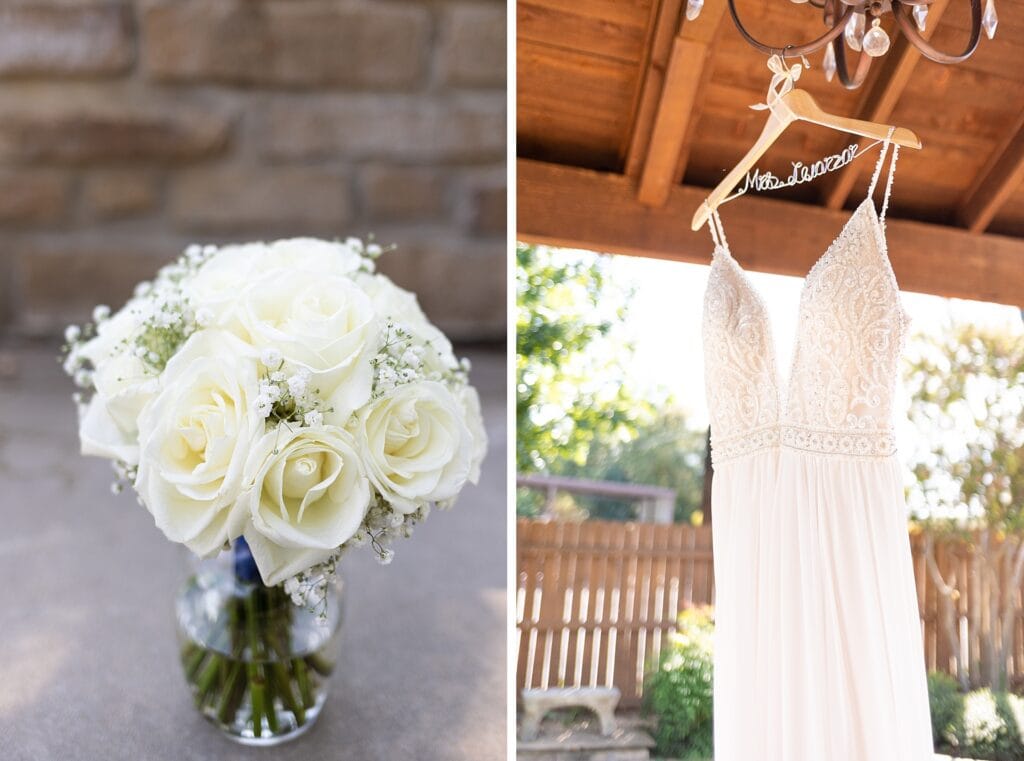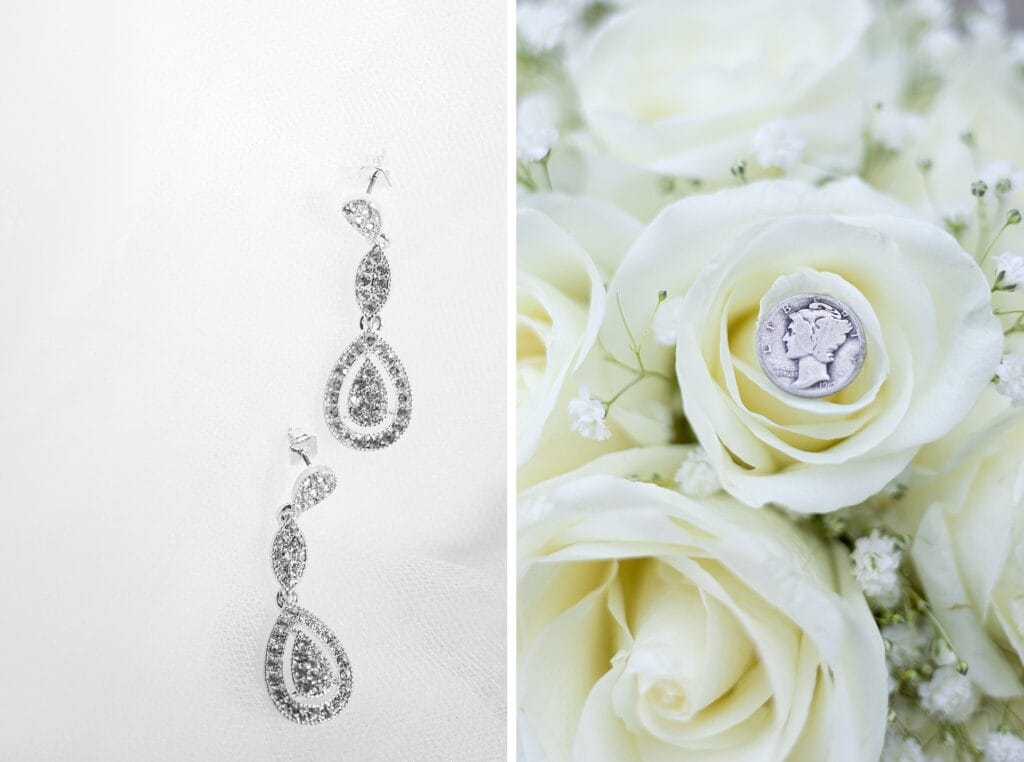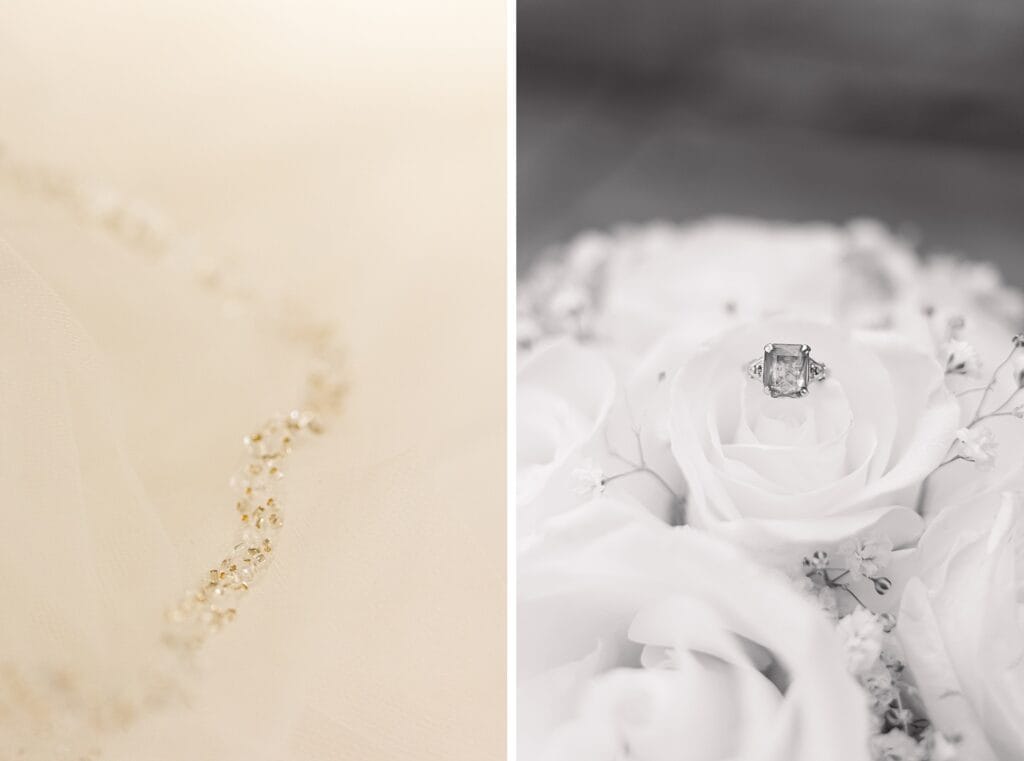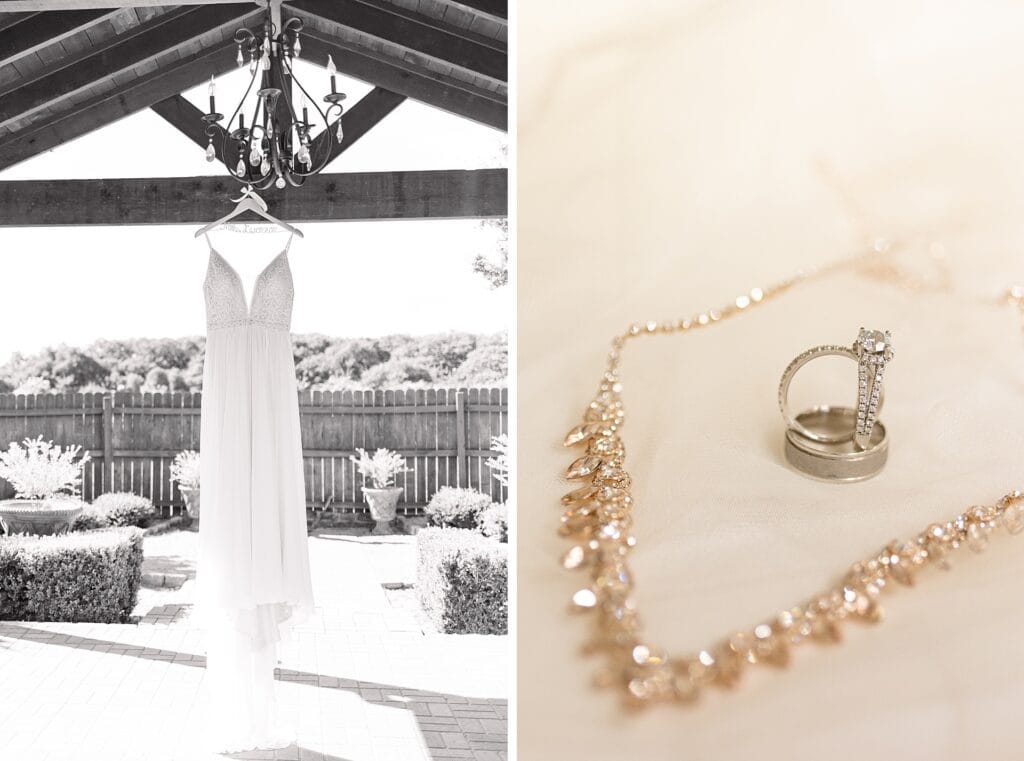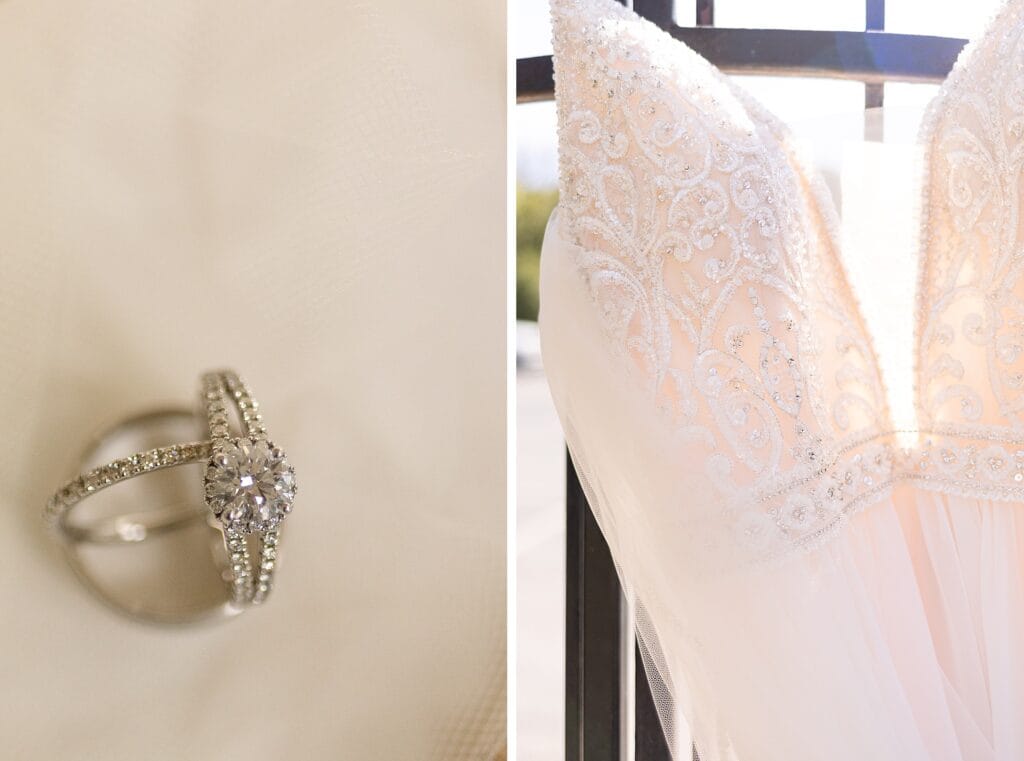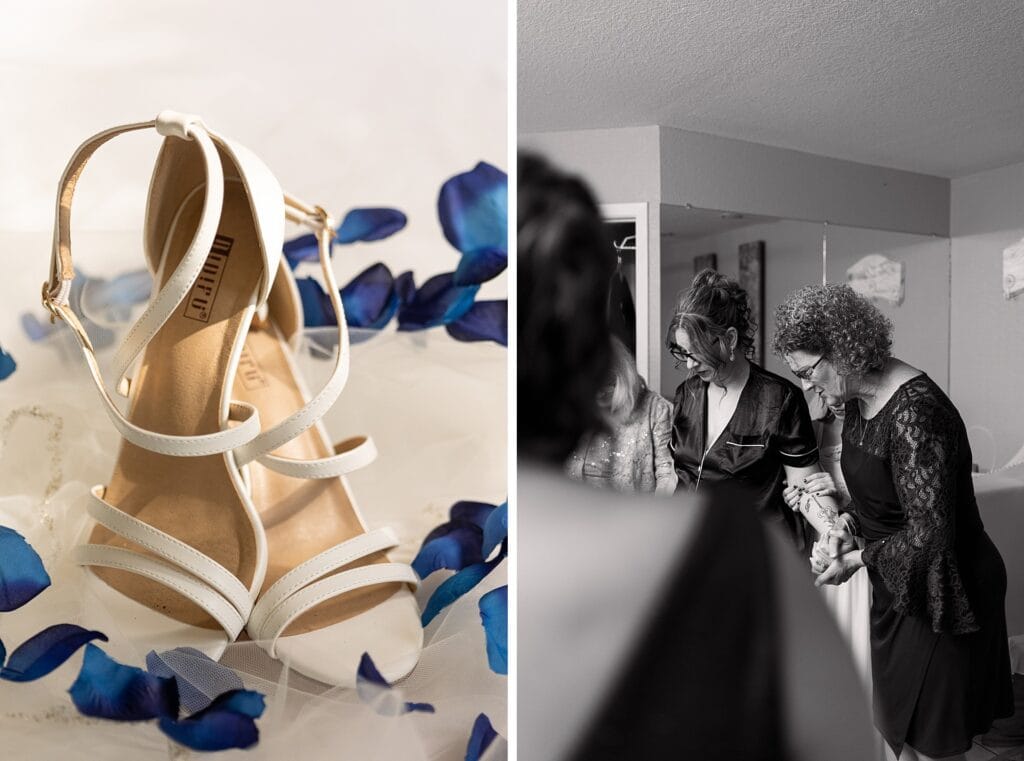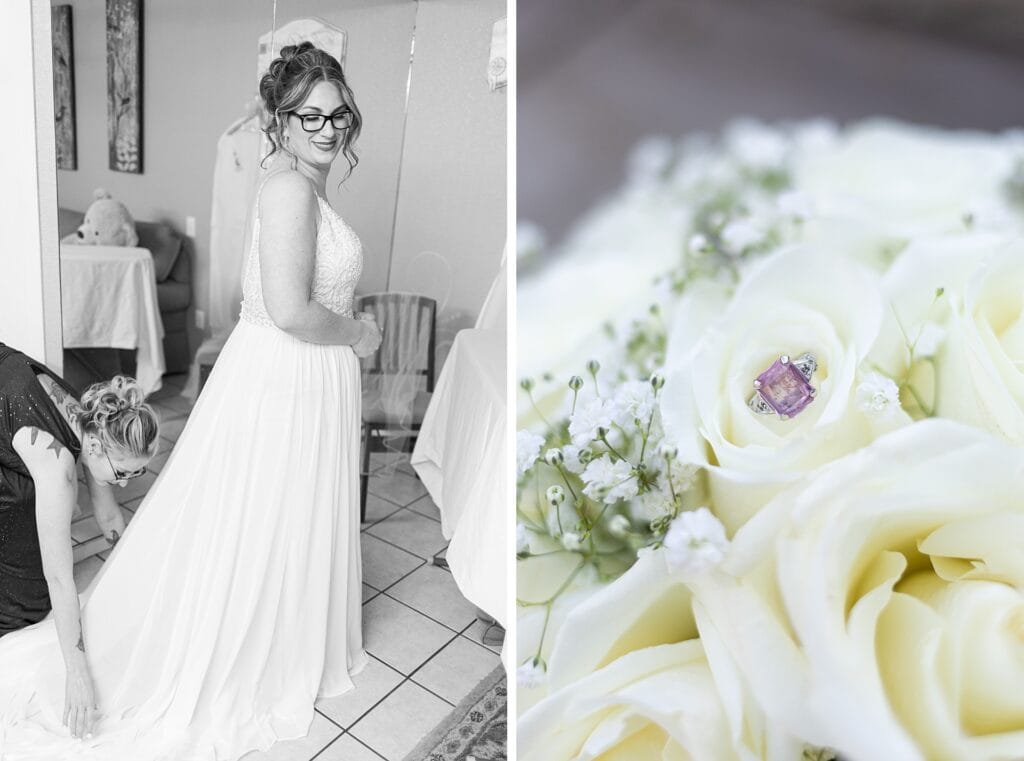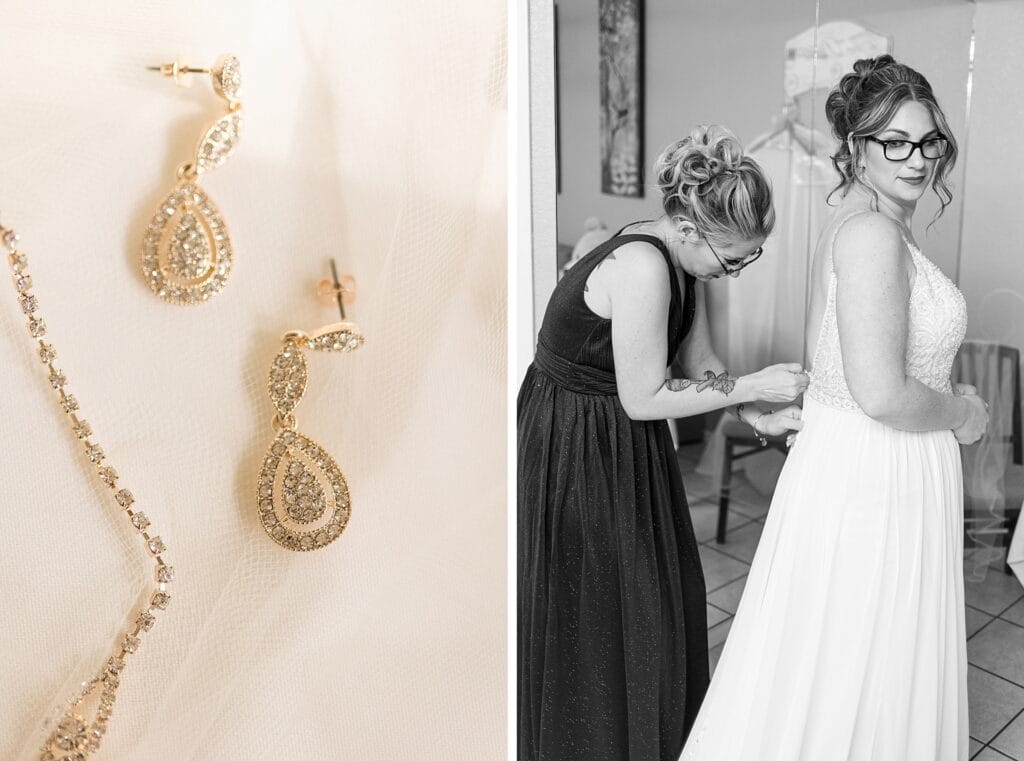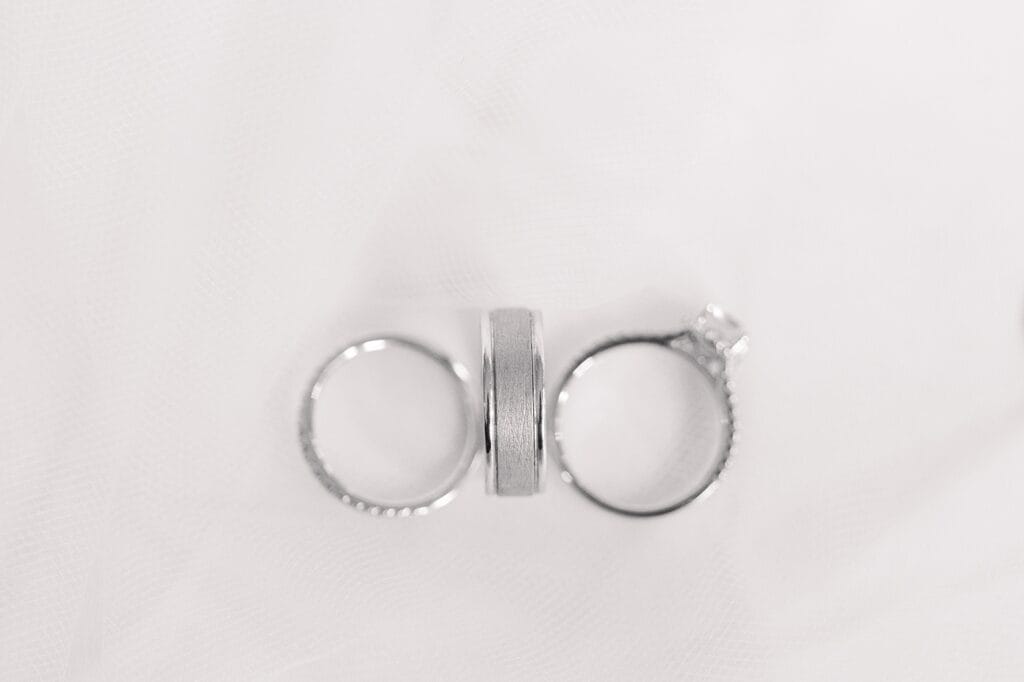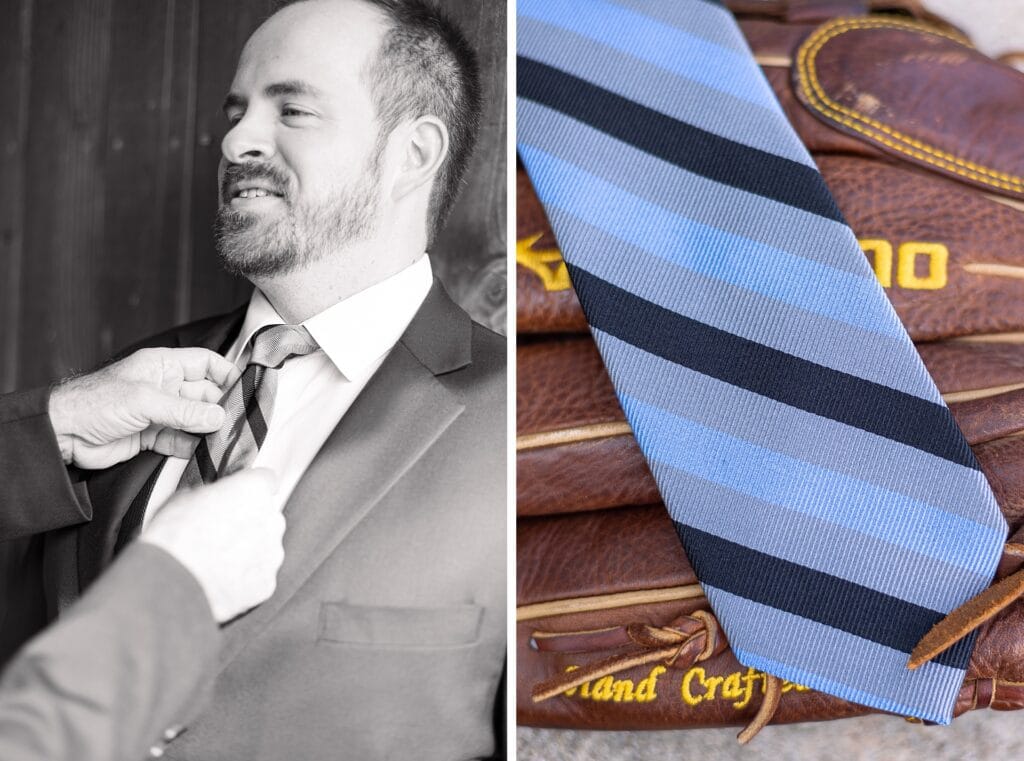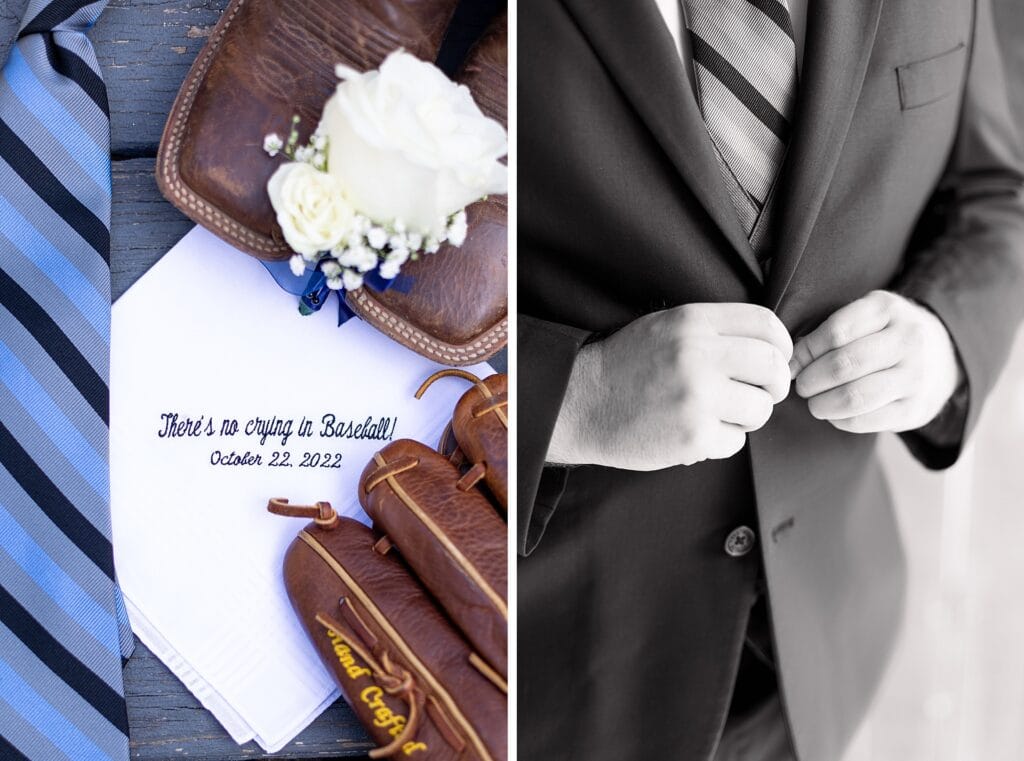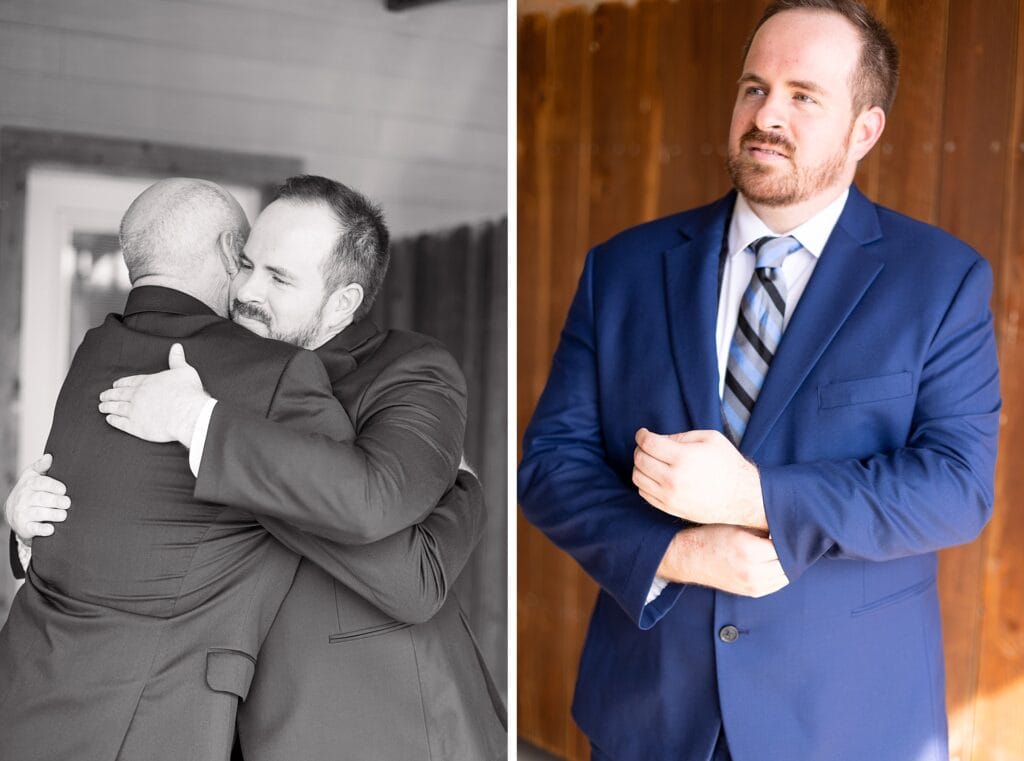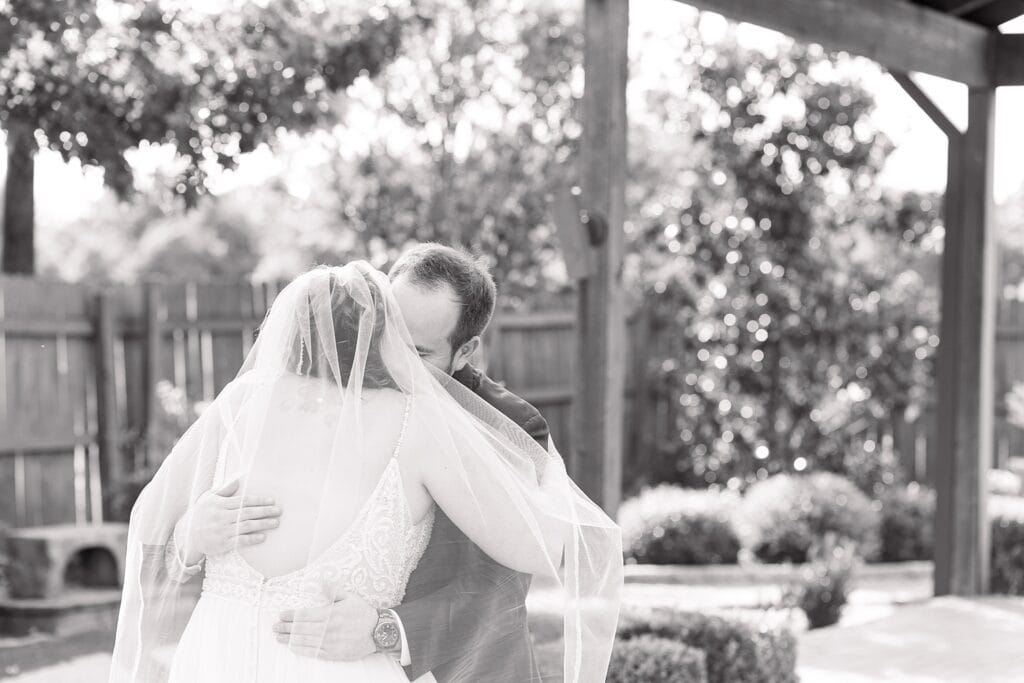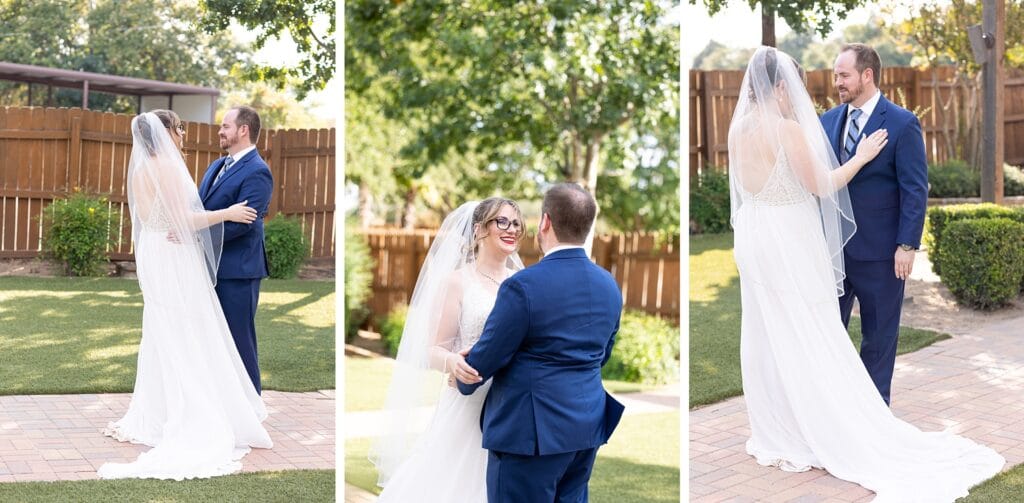 Lauren is a flutist, and Jason proposed the day she played the national anthem at the Ranger game, so it's perfect that a flute girl statue welcomes you to the ceremony.