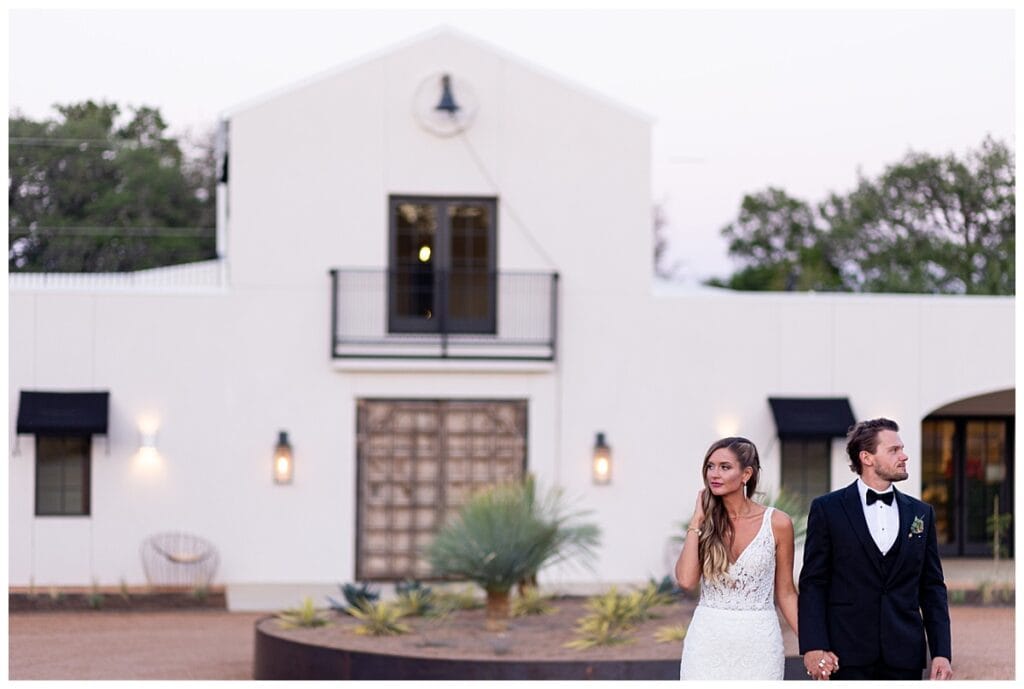 I was so excited when I learned about the Lazy S Hacienda while it was under construction because their plans for the venue made it so different from others in the area! That excitement only grew after we visited the venue and then returned to photograph a wedding, you could see all the intention and details they put into the space.
The Lazy S Hacienda is a venue located in Weatherford, Texas, just west of the Dallas-Fort Worth area. It's southwest style offers plenty of charm and a beautiful view from the ceremony site. From a photographer's standpoint, it perfectly balances neutral spaces with rich character, making it a great venue to capture a couple's wedding day. Plus they're pet friendly (your guests will love seeing the resident horses), have ample space for you and your wedding party to enjoy while getting ready for the day (the bridal suite is fantastic!), and have worked to create a sustainable, and eco-friendly venue, which just shows their teams drive to go above and beyond.
I did a little Q&A with the owner Mamie to give y'all some insight into the venue.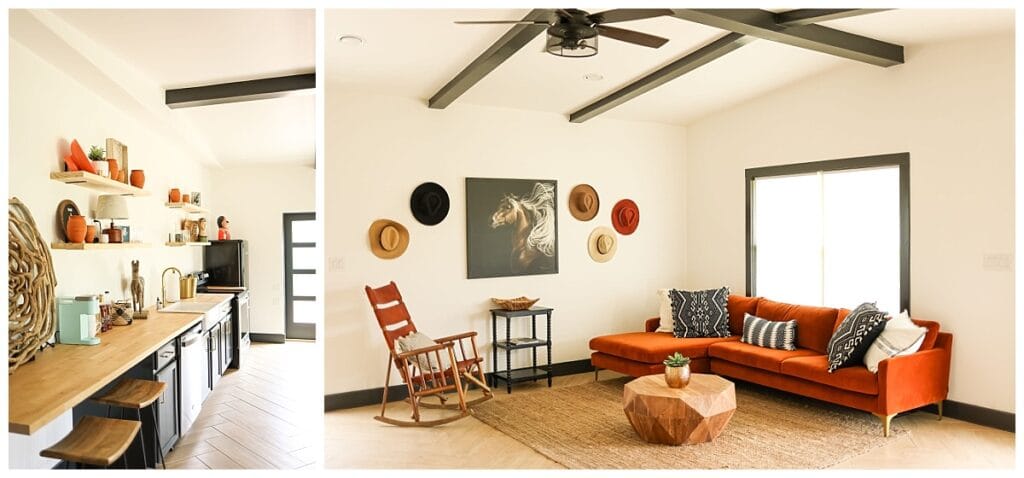 Tell us a bit about yourself
I was born in FW and moved to this place in Weatherford in the 80's. I went to school at Texas State and graduated with Public Relations major and a Nature and Heritage Tourism minor. I moved to LA after graduation to get into Entertainment PR and interned for Interscope Records. This was when U2 came out with "Beautiful Day" from the All that You Can't Leave Behind album, and Eminem's The Marshall Mathers LP! Just last night I actually impressed my 11 year old son, Ike, by telling him that I went to the Eminem and Limp Bizkit concert at the Staples Center with my boss at Interscope.
I made my way back to Fort Worth via Austin and Dallas, where I worked in the buying office for Neiman Marcus furthering my love for design and luxury goods. I married a man I met in middle school but had never dated. It all led me back home to Weatherford where we are now surrounded by both of our families.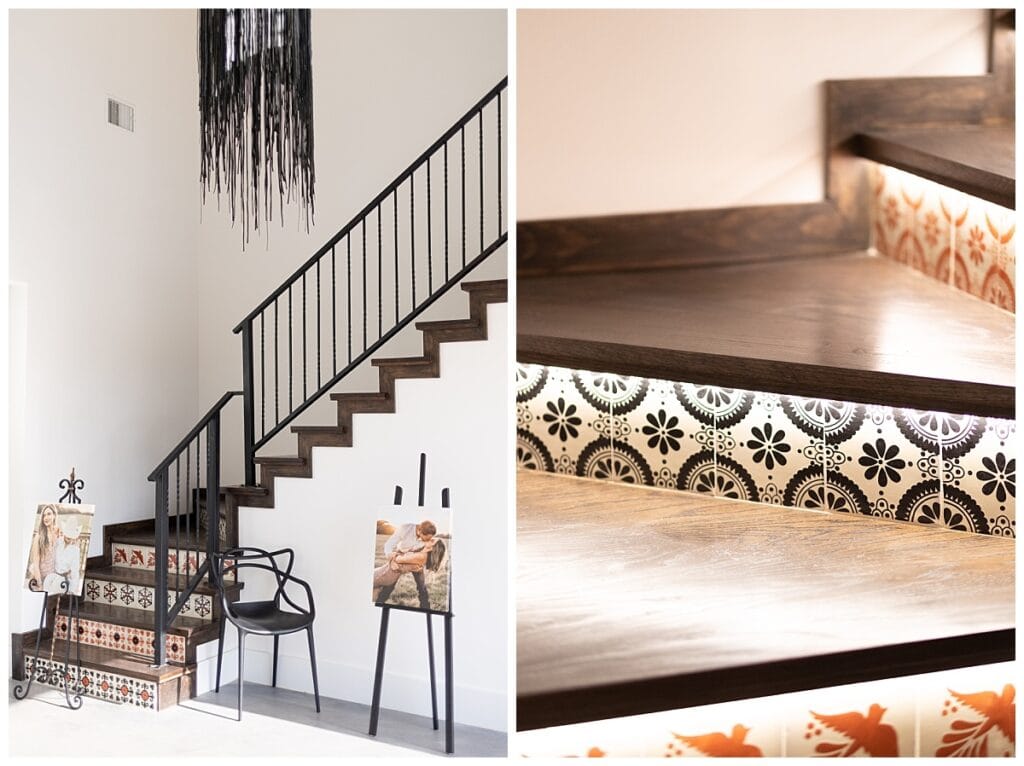 What is the venue's history, or has it always been a venue?
Just a large workshop!
It was a simple metal building, a workshop that my dad used on the acreage. It had no windows and one small door! I have always been an entrepreneur and when my father moved from this property to Oklahoma, he let my husband and I take it over. I thought, how can I utilize this incredible asset and turn it into a business that will help us keep the land in the family and also allow my kids to work it with us and eventually become theirs. I knew I wanted to be in a Joyful business and work with people. As I learned more and more about the event and venue business I knew it was perfect for this beautiful piece of property and my family. Our view is nothing short of spectacular and every "city slicker" friend that visits us just goes on and on about how pretty it is here.

What spaces does the venue include?
Bluffside ceremony site with infinity view, Reception hall with large sliding glass doors that allow for an indoor wedding with open air and our "Love Oak" tree behind them if they desire. Large bridal suite with private glam room – mirrored stations for hair and make-up, large storage closet, private full bath, full kitchen and lounge area as well. The grooms have their own area in our "Stable's Suite" which includes a bar and lounge, bedroom and full bath. Custom contemporary farm tables and luxury seating inside and out.
See-through Fireplace. Rooftop Deck. Food Truck Friendly. Pet-Friendly. Horses for photos. Artisan fixtures and decor throughout. We also have a vendor room for our amazing vendors to store things or take a break on event day. And a catering kitchen.
With over 5500 climate controlled square feet and an additional 2000 square feet of covered patio and rooftop deck at your disposal, our venue can accommodate up to 250 seated guests. We have a variety of indoor and outdoor sites to choose from for your ceremony, reception, photo sessions and break out areas.
And with our in-house AV systems and streaming technology, you can even live stream your wedding to family and friends who can't make it to your big day!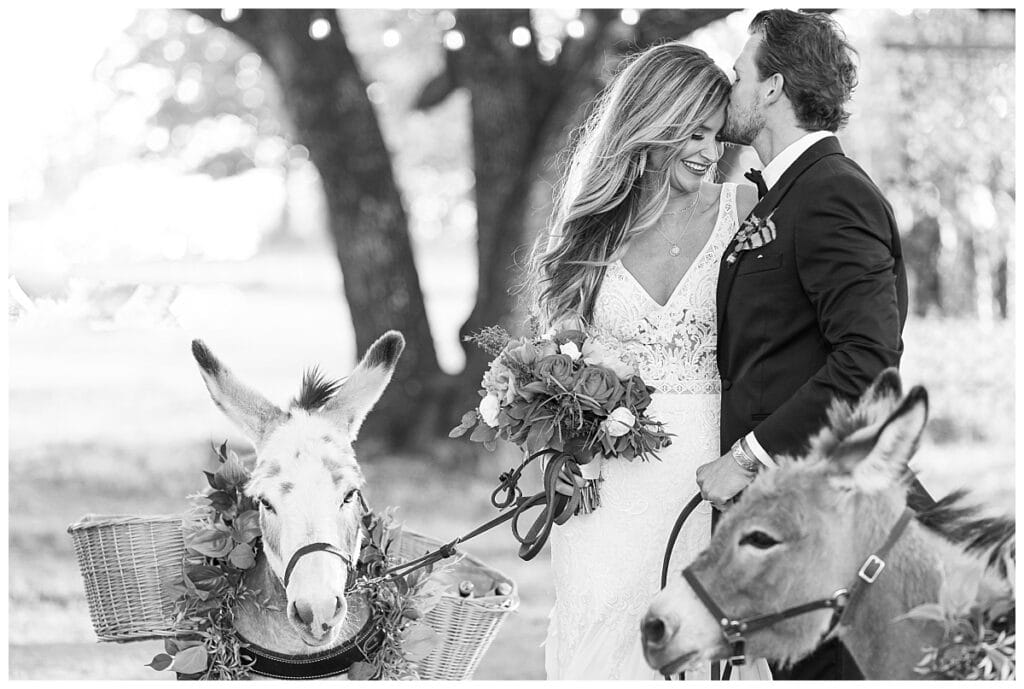 What other amenities does the venue offer?
We just added an all electric 2021 Porsche Taycan to our services as an exclusive "getaway car" option. The couple or special guests can be chauffeured in the Taycan after the event.
We also house another incredible historical vehicle here, a 1961 Presidential Edition Cadillac Fleetwood Limousine that was used by JFK and Jackie Kennedy. It was a secret service vehicle that has technology that was not known to have been invented during that time. Right now it is not road safe, so we are using it as a set piece for incredible one of a kind photos.
Keeping with the transportation theme, we also have a helipad that can be utilized for exciting entrances and exits. We just completed a styled shoot and we can't wait to get these images out to our clients.
We have a vintage Chuckwagon that can be used as bar cart, food set up or picture backdrop.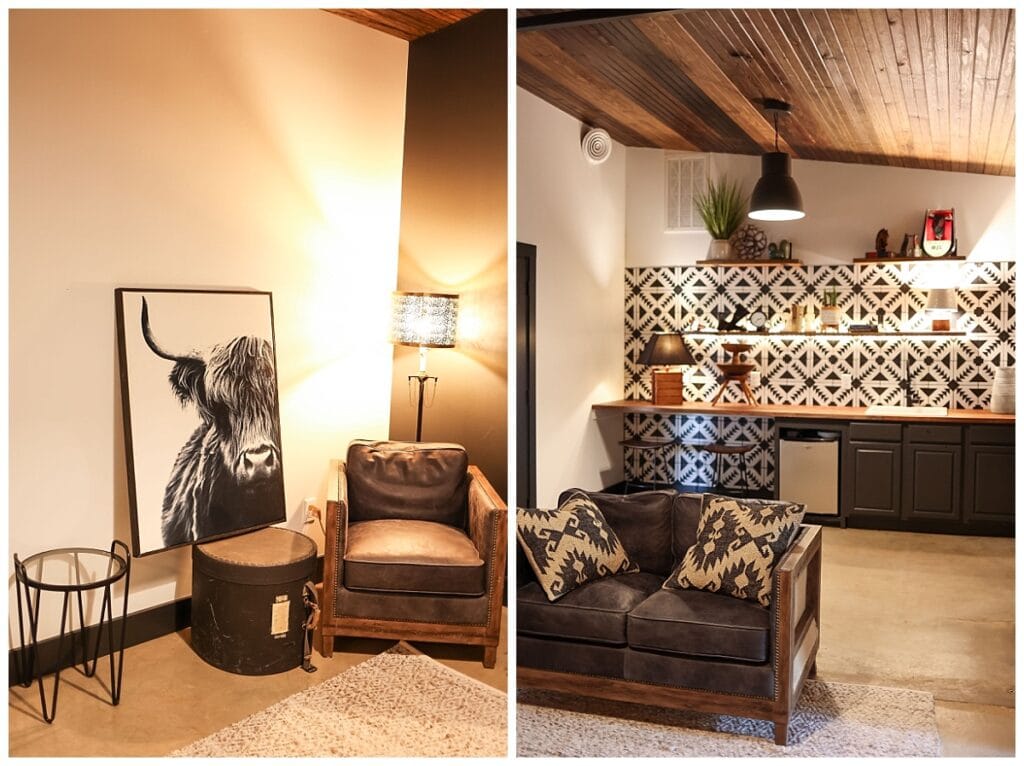 What should brides have in mind when choosing a venue?
I built the venue for THEM–wanting to capture luxury while still thinking of the things they need on their wedding day (like oversized bride and groom's suites)!
Also, my secret is hiring people who are good under pressure! LOL! Darion Johnson with Willow Weddings in our in house coordinator and she also works in our venue liaison role at the majority of events here. Whatever comes up she can handle and some how maintains a cheery outlook and "no problem" attitude that is priceless. Every wedding needs someone like her on the team.
We love working with Darion! She is completely hands-on and shares my cannot-sit-still-on-wedding-days energy.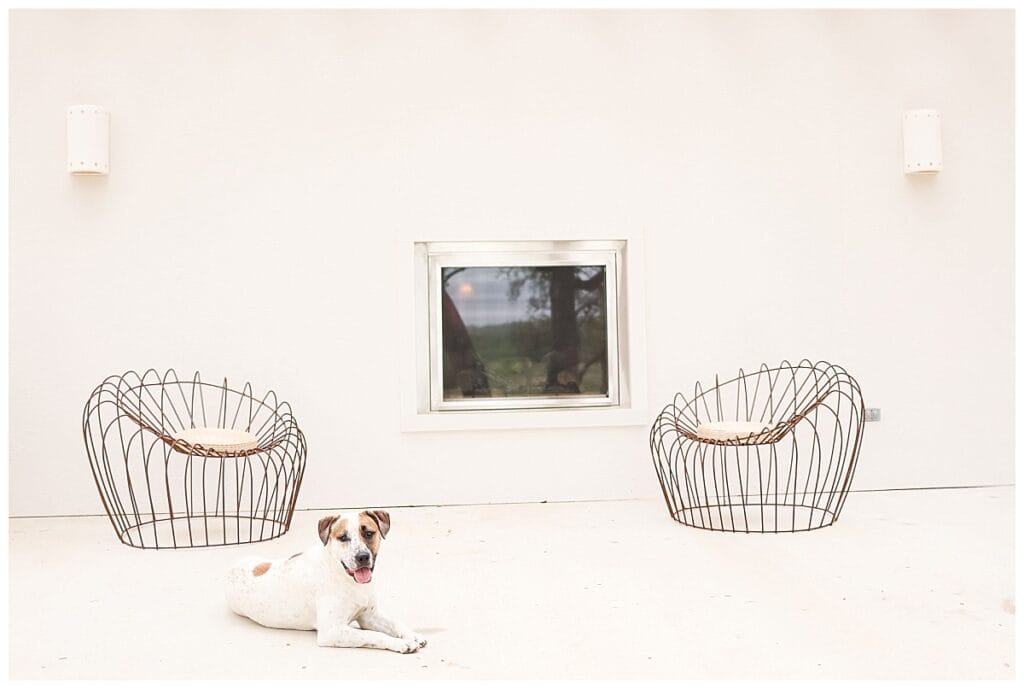 Any tips for choosing the venue or the wedding day?
Go with an aesthetic that speaks to who you AND your fiance are as a couple.
Use a planner! Planners help bring your vision to life and then execute it well!
The guest list is key. Ask yourself, would I want to take this person out to dinner and drinks on a normal day? Only invite people who will be present with you and sending you love every minute of the event. Do not waste your time and money on people you feel you have to invite. It is your day and your time!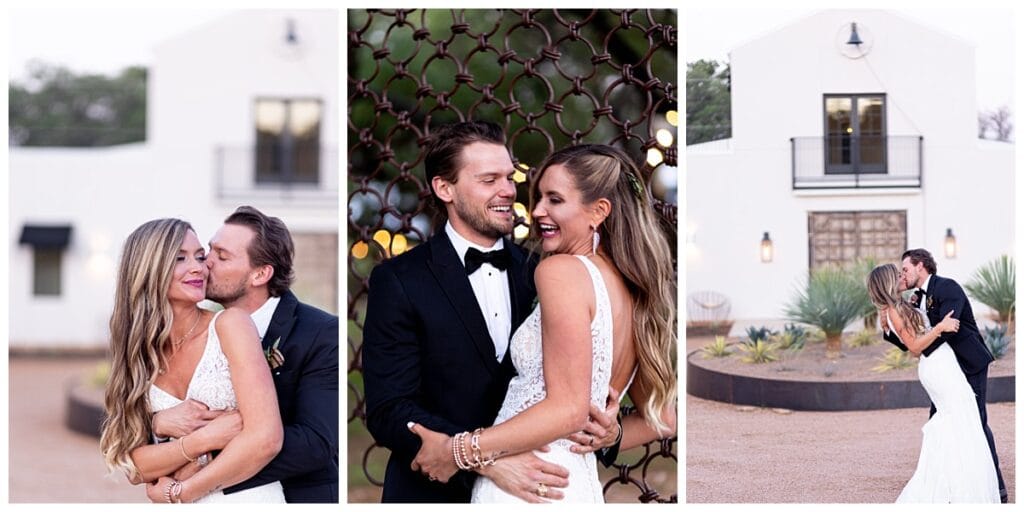 What makes the Lazy S Hacienda different from other venues?
The Lazy S Hacienda is unique for many reasons, but the most obvious is the Modern Mexican Aesthetic. We brought in gorgeous authentic Saltillo and hand painted Talavera tile from Mexico and supported craftsmen and artists wherever we could. Our indoor and outdoor sconces were all hand made in Coyote NM and our gorgeous contemporary farm style tables and custom ceremony benches were hand made here in Weatherford by an incredibly talented crafts women. These luxury upgrades are included in our rental price and elevate every event without the added cost and hassle of delivery and rental costs.
Our bluff side location provides an incredible view and breeze that can not be replicated.
Where can brides find you?
some images in this blog were taken while second shooting for Crystal Clear Photography