For a while it seemed like white barn wedding venues were popping everywhere. The new trending style of venue is southwest or Mexican inspired, and lucky for us, there are several venues with this style west of DFW in the Weatherford area. My favorite aspect of Southwest-inspired is their balance of being rich with character while still having plenty of neutral space for couple's to add their own touch to the venue.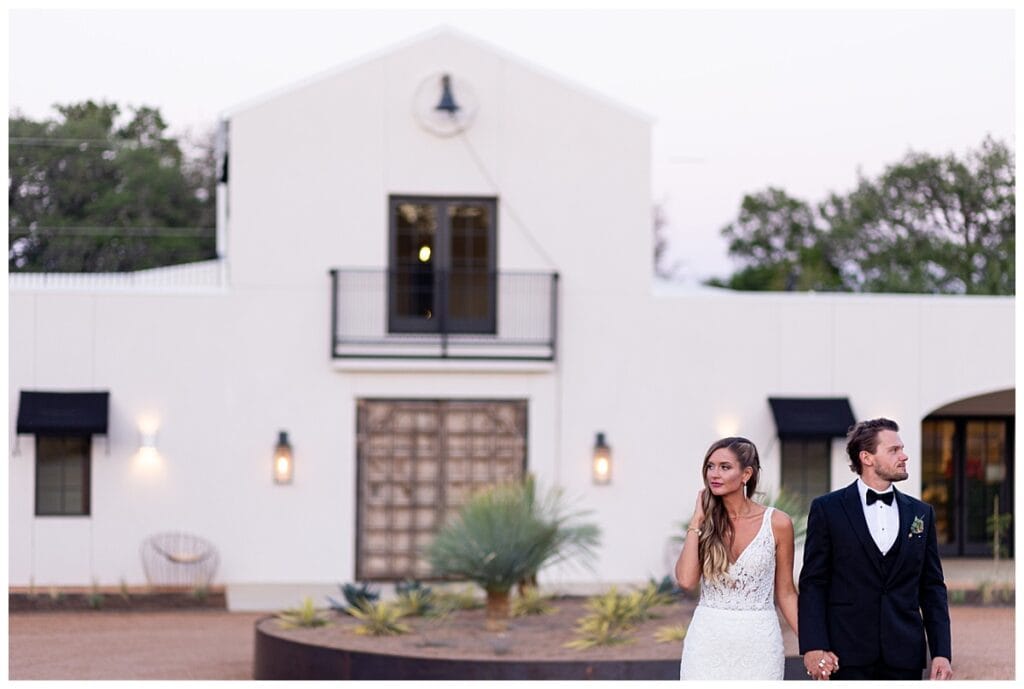 Located just west of Weatherford, Texas, The Lazy S Hacienda is a sustainably-minded venue with a variety of amenities! Enjoy the perfect mix of modern and country–you'll love seeing the horses on site and the views from the main ceremony space. Guests can enjoy cocktail hour on the patio with dramatic views, or head up to the roof to enjoy the sunset. Dance the night away under dramatic chandeliers–or get cozy for the fireplace–before the bride and groom leave in the Lazy S's Porsche Taycan.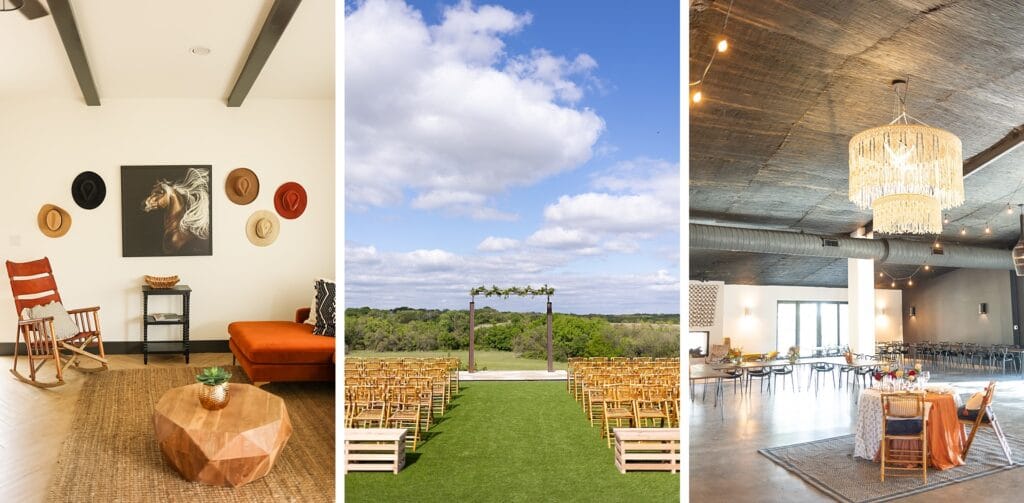 Learn more about this venue here.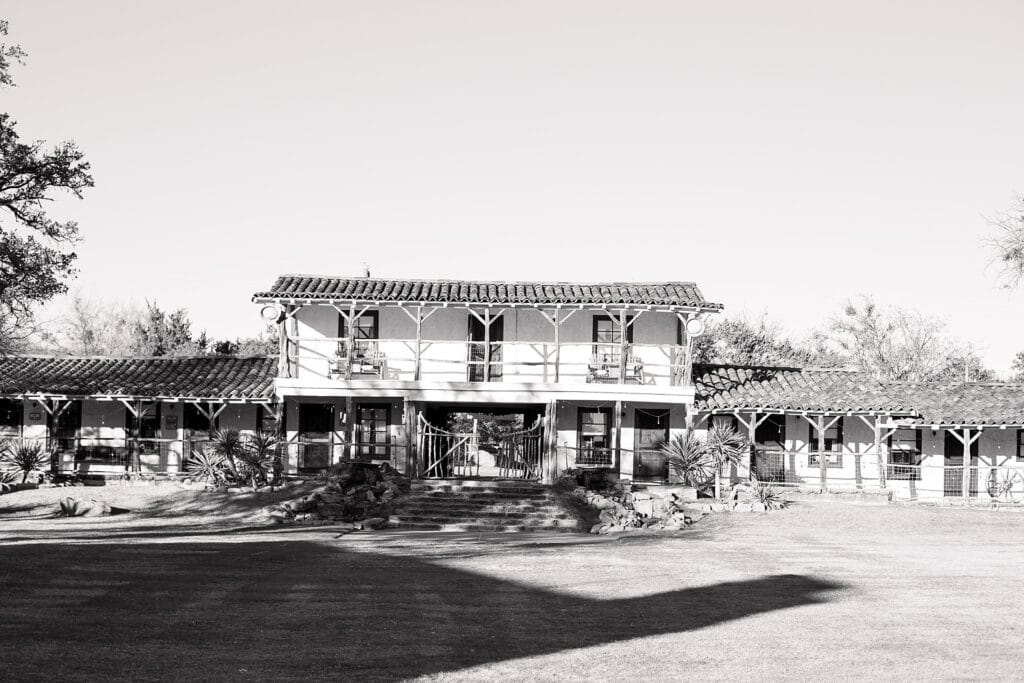 Want an immersive location, feels a bit like you've traveled back in time–the destination wedding minus the travel? Then Rest Yourself River Ranch might be the location for you! Located west of Mineral Wells–just over an hour from Fort Worth, Texas–this beautifully renovated estate is a beautiful wedding backdrop and is a boutique hotel, able to accommodate your guests overnight, making your wedding truly an experience!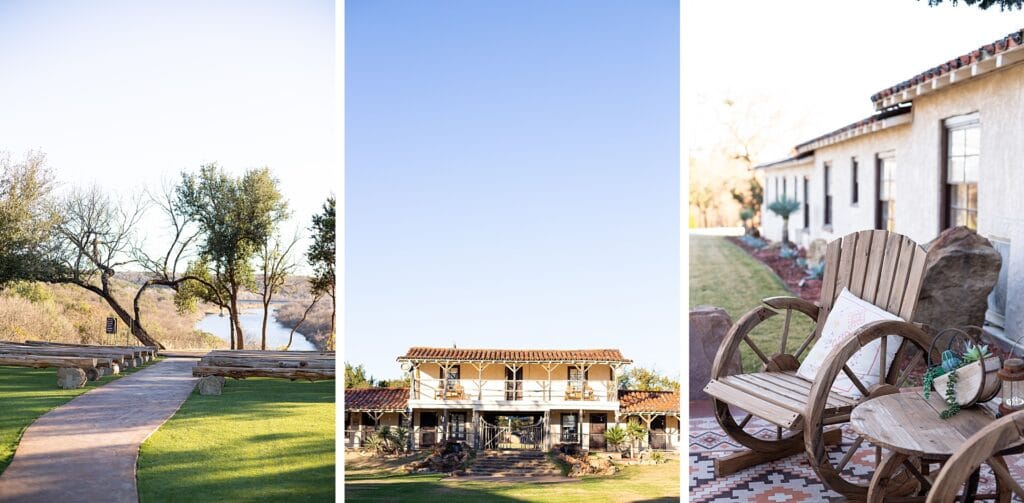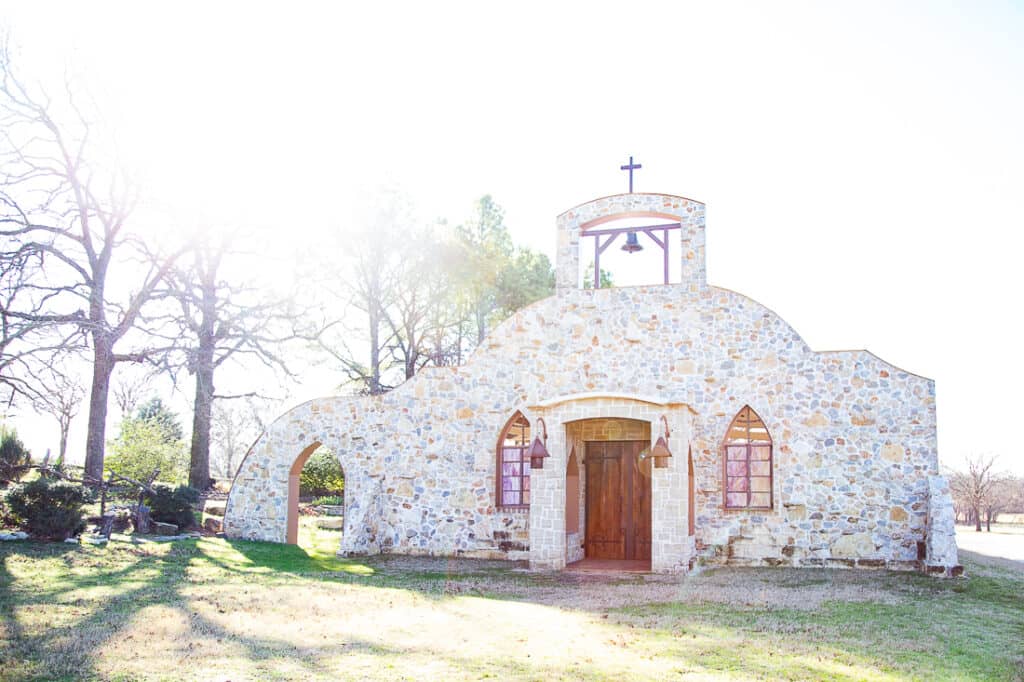 Just north of Weatherford, Texas, the whimsical, multi-location venue of Hollow Hill has The Mission–a beautifully created ceremony backdrop. Following the ceremony, guests can walk through the Mission's doors for cocktail or reception in the pavilion, or head to one of the many other locations onsite. My favorite aspect of this venue is variety! Formerly a dairy farm, Hollow Hill is spacious yet only has one event at a time, meaning you can utilize as much of the venue as you want.