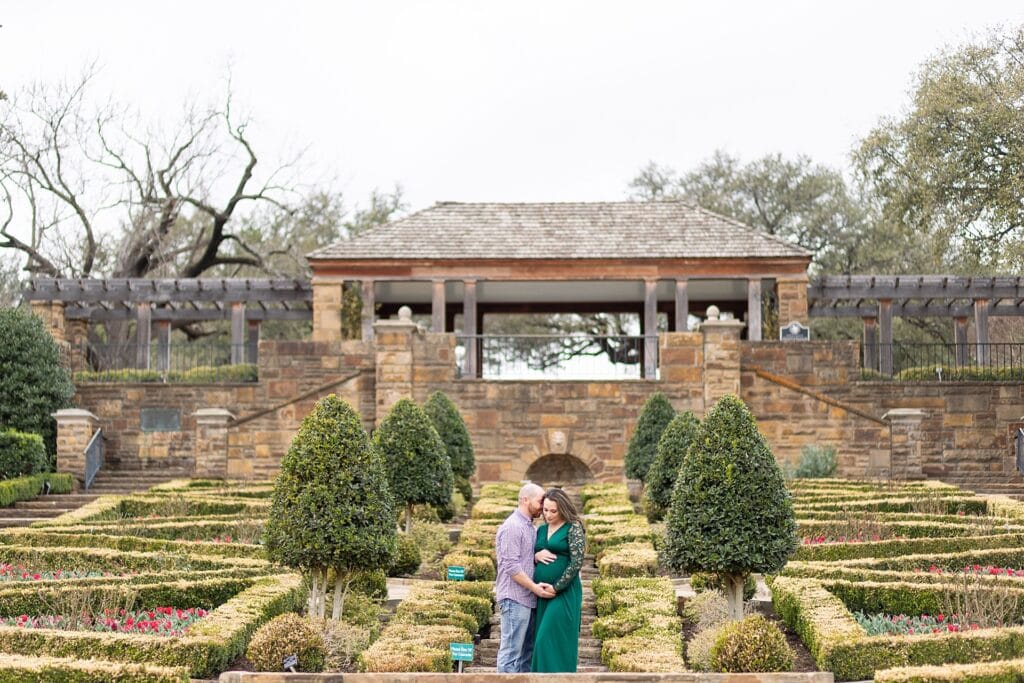 You haven't seen Mindy herself on the blog before, but you've seen her work! She was the beautiful baker behind the cakes at my brunch wedding shoot at Northside Remedy, and the woodland elopement shoot. She's taking a bit of a break from the cakes while she bakes up her own little bun in the oven (sorry, could not resist).
We had made plans for a beautiful maternity session at the Dallas Arboretum to celebrate Mindy & Joey expecting their little boy this spring; alas, the Texas spring weather decided we needed rain on the day of her session and we had to scramble. Given my limited availability and her limited time left of being pregnant, we had to come up with a plan b location.
Enter the Fort Worth Botanic Garden's Conservatory. We'd still be able to get lush garden looks without getting damp, but thankfully Mindy was game for some rainy-weather photos too. But as things would have it, we got sunlight through the clouds, not thunder, and we even got to have half the session outside. 
Although, I'm sure the highlight for everyone was when a beautiful blue butterfly decided to join in on the session.