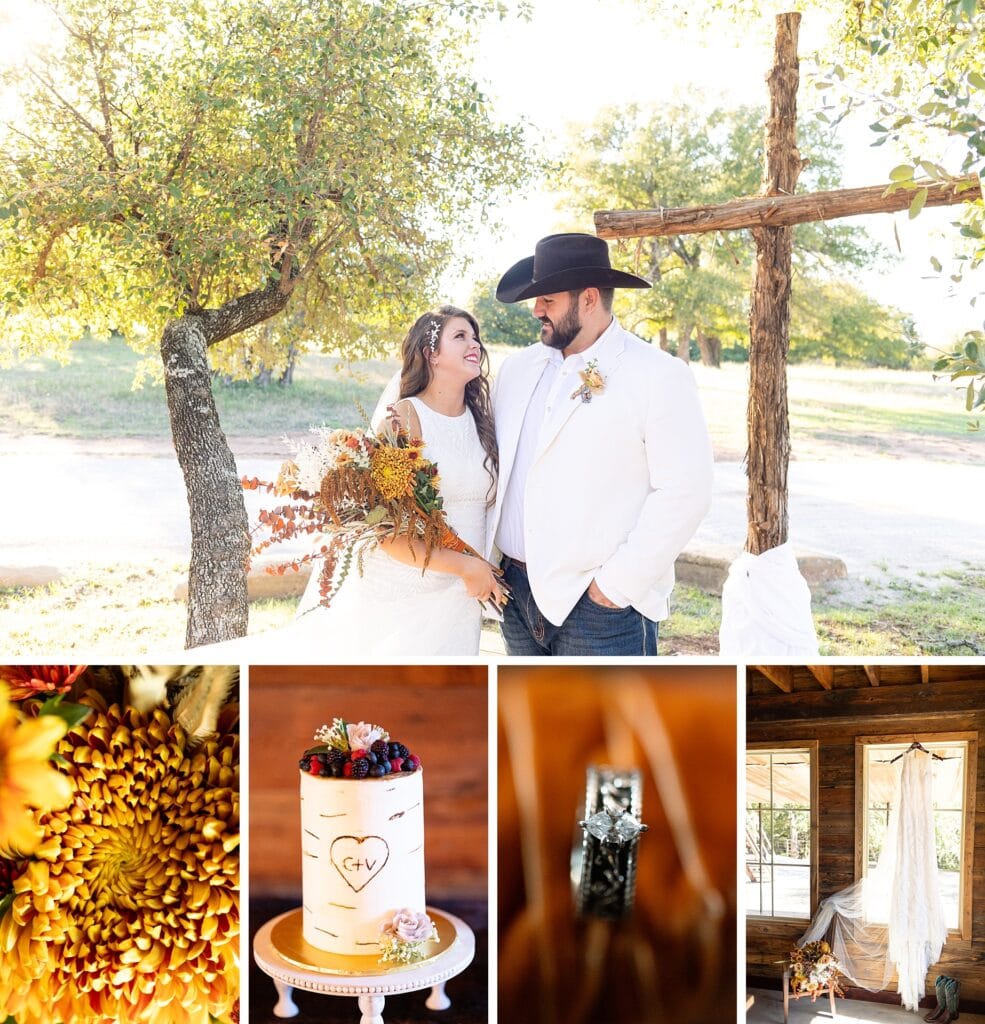 "You had me at terracotta," Colton said as I read through our timeline notes for the day. When it came to details of Vanessa and Caegan's wedding, I was looking forward to seeing her dress and photos in the Sparrow Creek Ranch's Barn–love a chandelier moment.
After arriving at the venue, I wandered around to get a feel for the wedding day and pre-pick portrait locations. It was fun seeing all the sweet details throughout the barn space, and those plumes at the ceremony site! And we all need to give a moment for her fall tones bouquet and dress.
Vanessa was quiet and calm, as I expected–I told her sweet mom to just not make eye contact with the bride if she was wanting to avoid crying. As time went on however, I could tell the nerves were hitting Vanessa, it's that waiting period before forever that gets to us all. 
She had a sweet First Look with her dad before sharing private vows with Caegan (highly recommend doing this!)–he was beaming as he left for the ceremony.
Vanessa and Caegan were set up by a mutual friend, so it was fitting he officiate their ceremony with the backdrop of a cedar cross and the Texas sky. After vows and exchanging rings, they branded a cow hide for their unity ceremony before sealing it all with a kiss.
For the reception, guests enjoyed the festive drinks of The SageBrush Cantina, delicious barbeque from Patriotic Pig, and finally decadent cakes from Orange and Olive Cakery.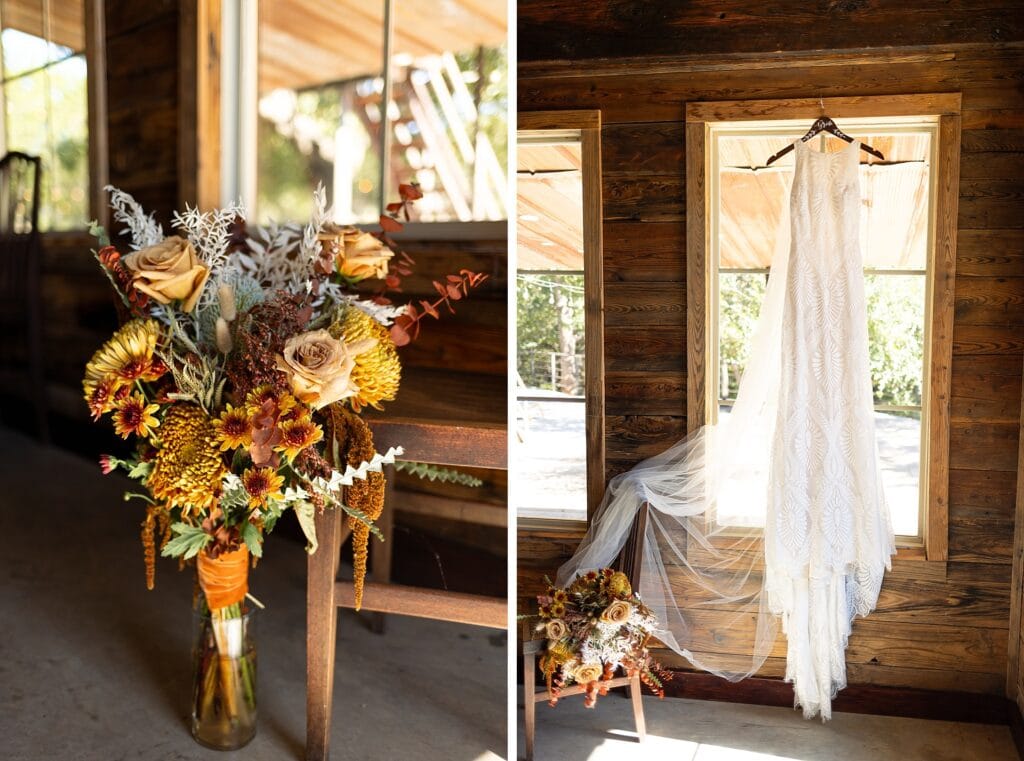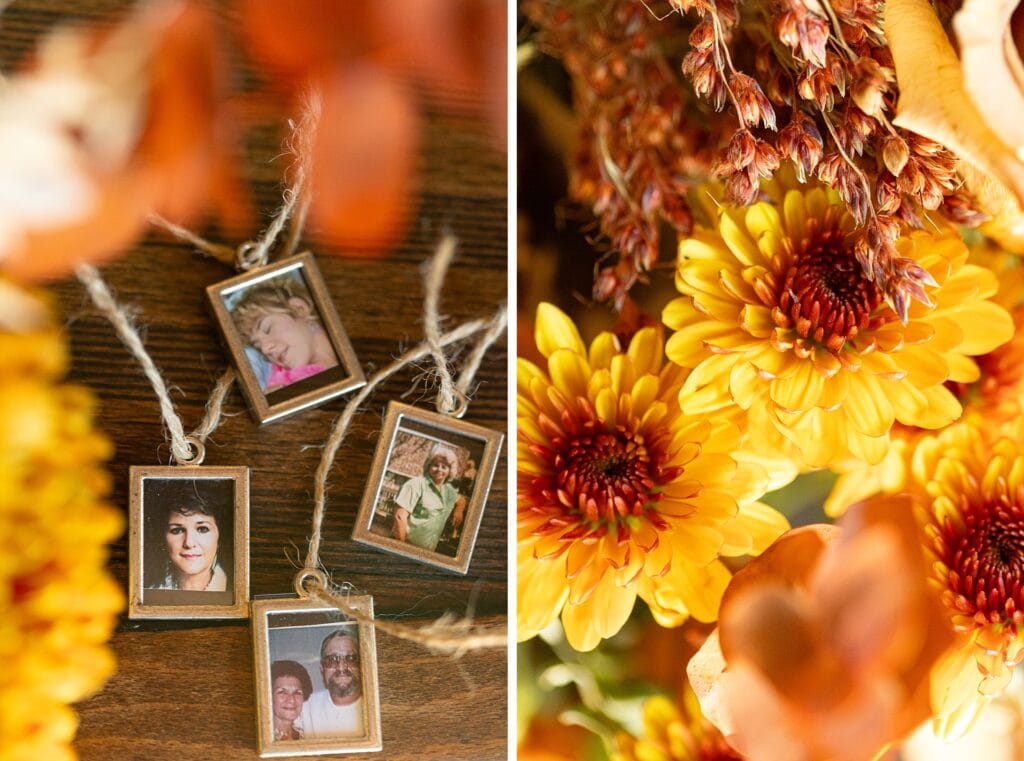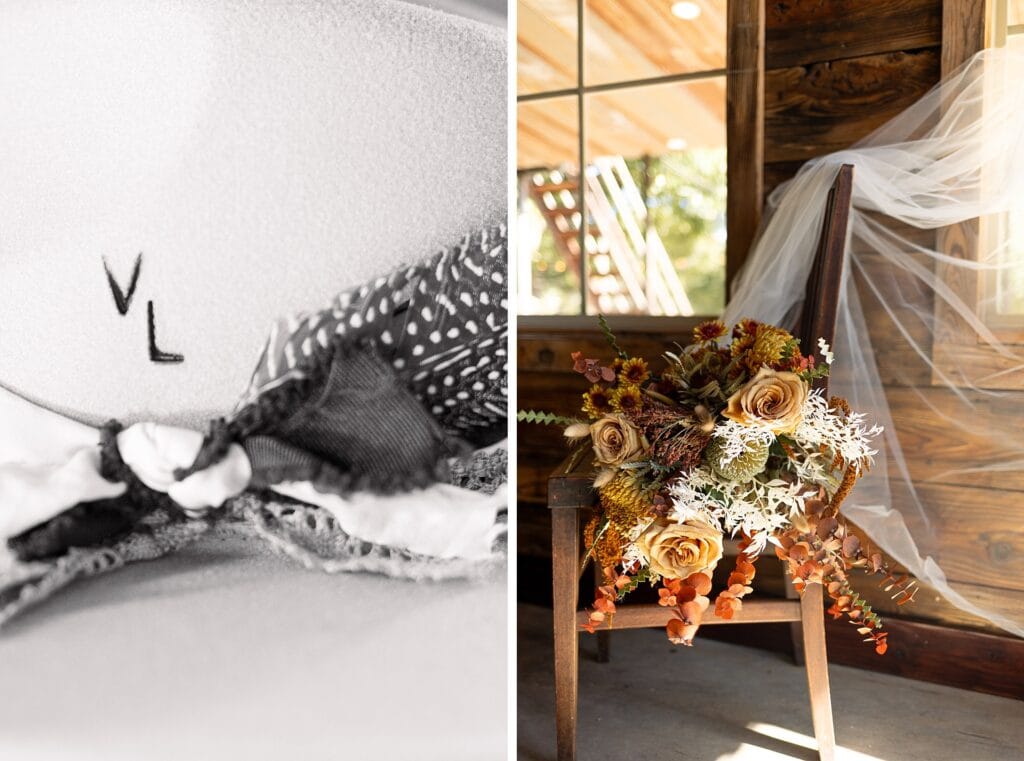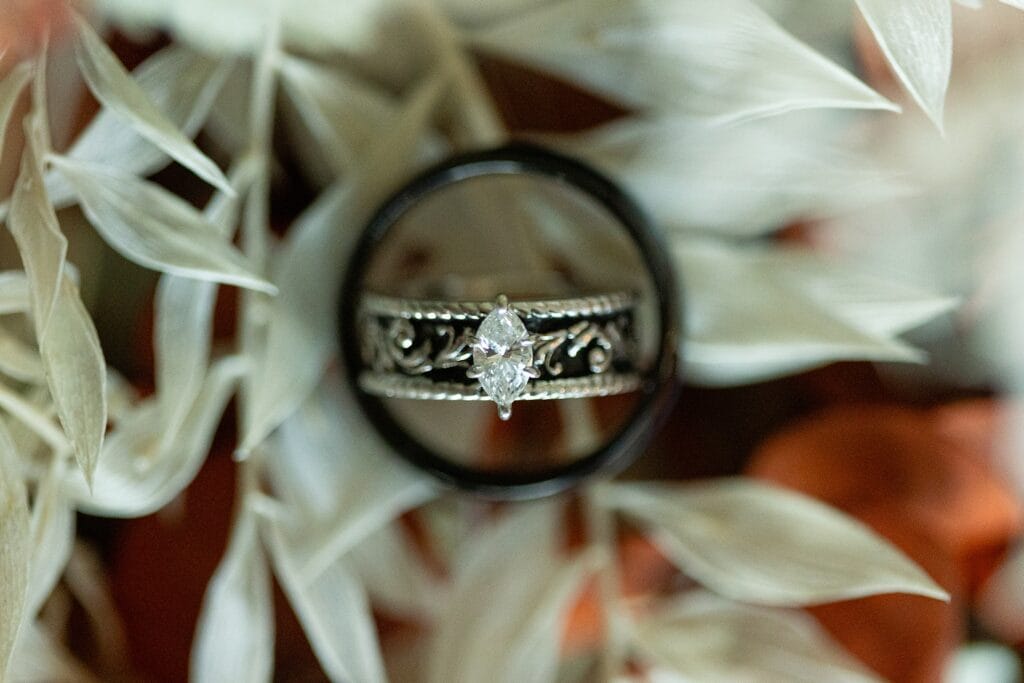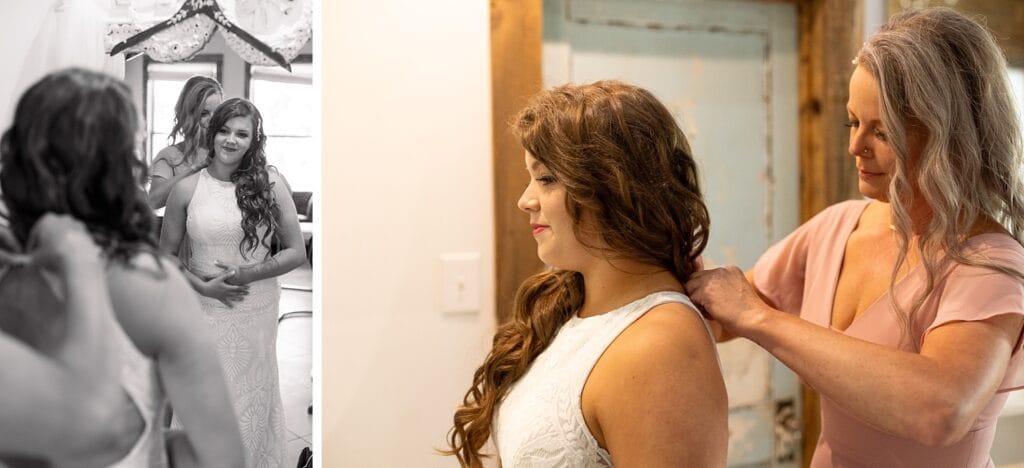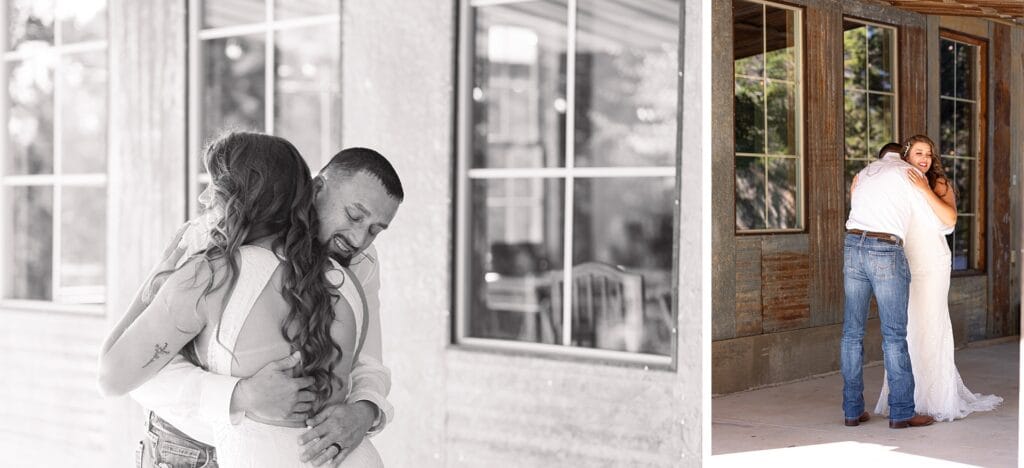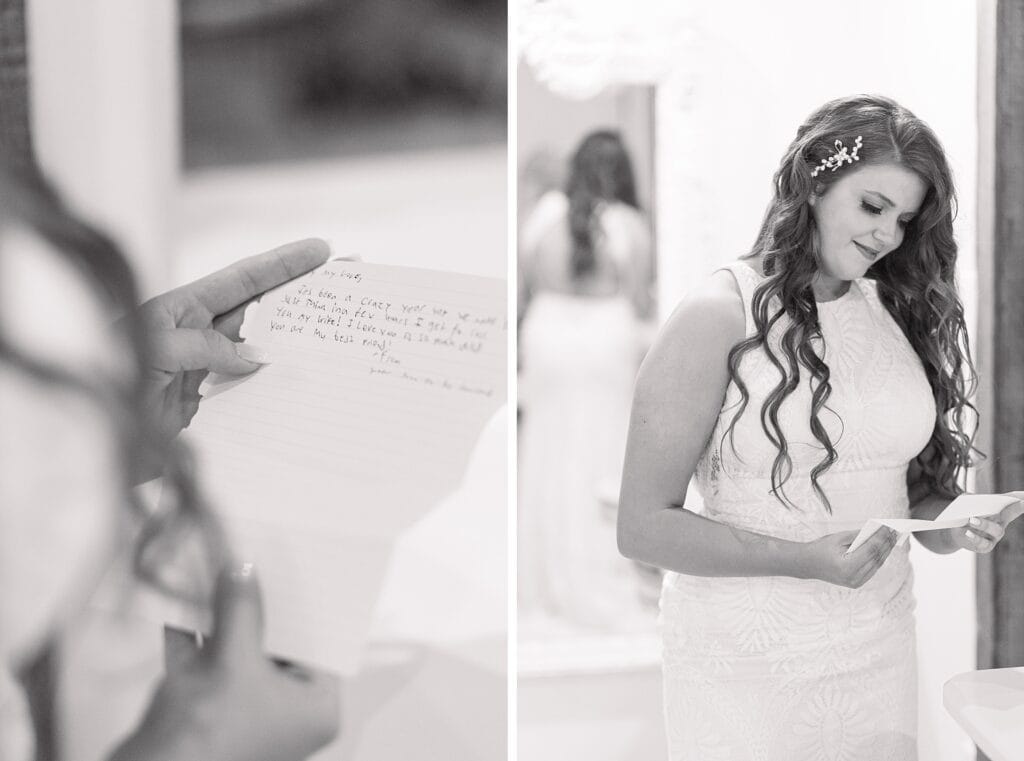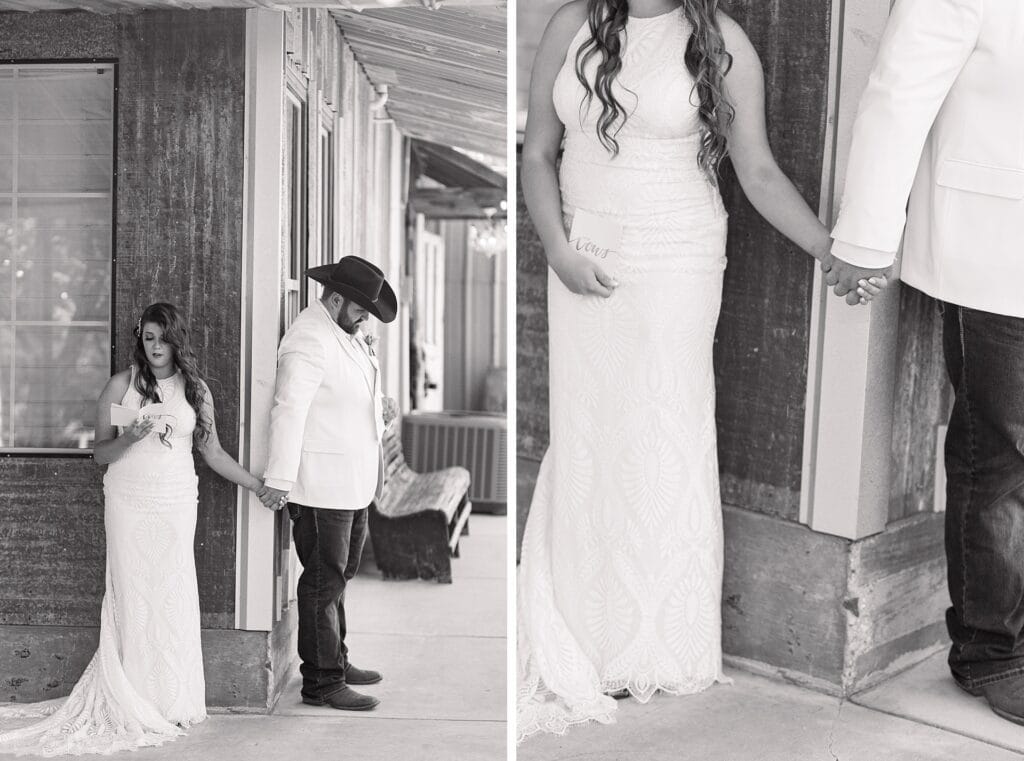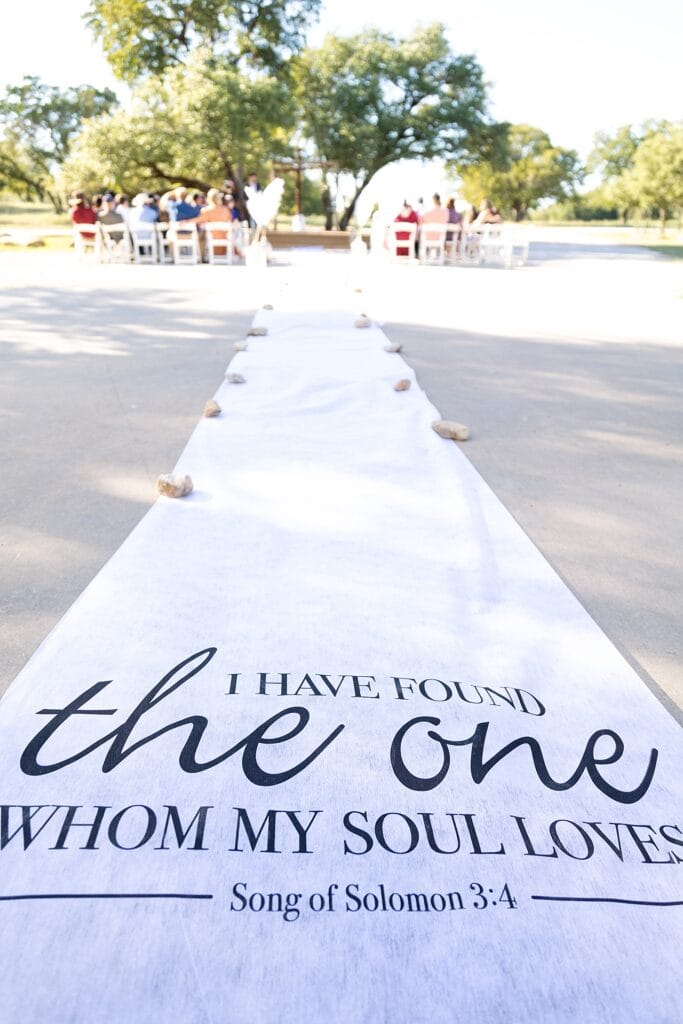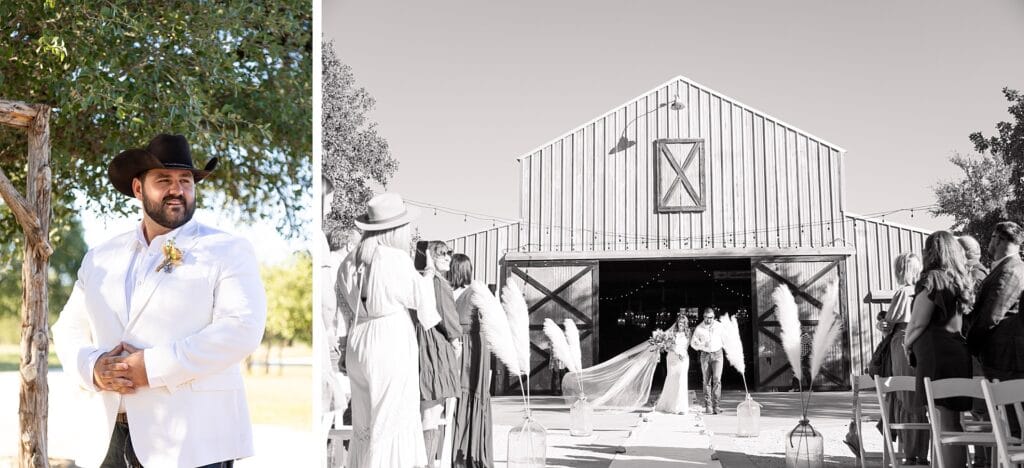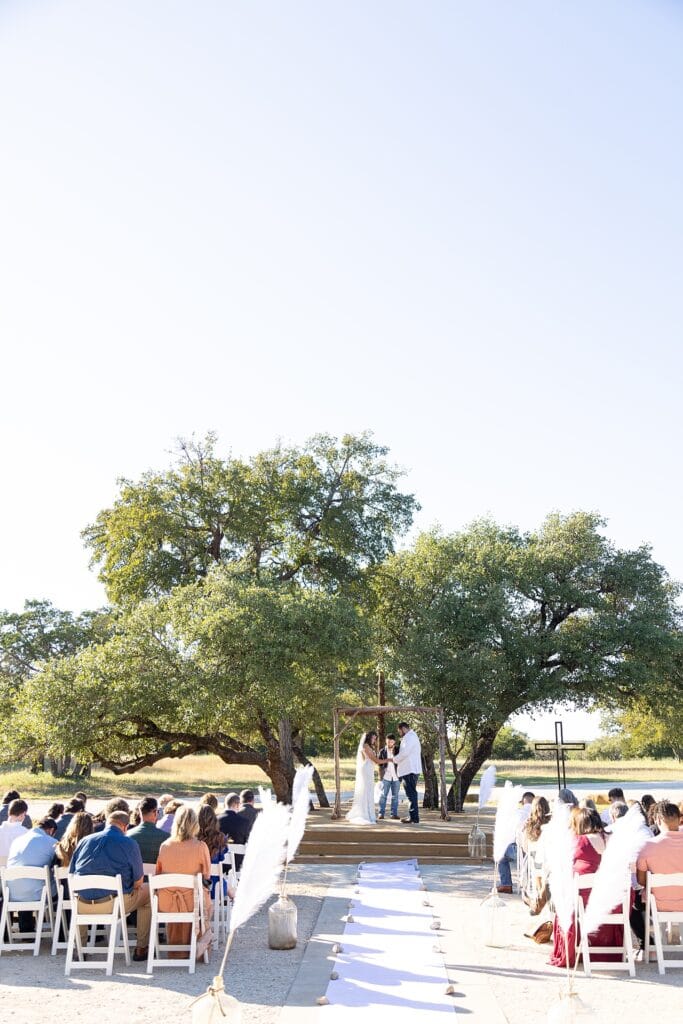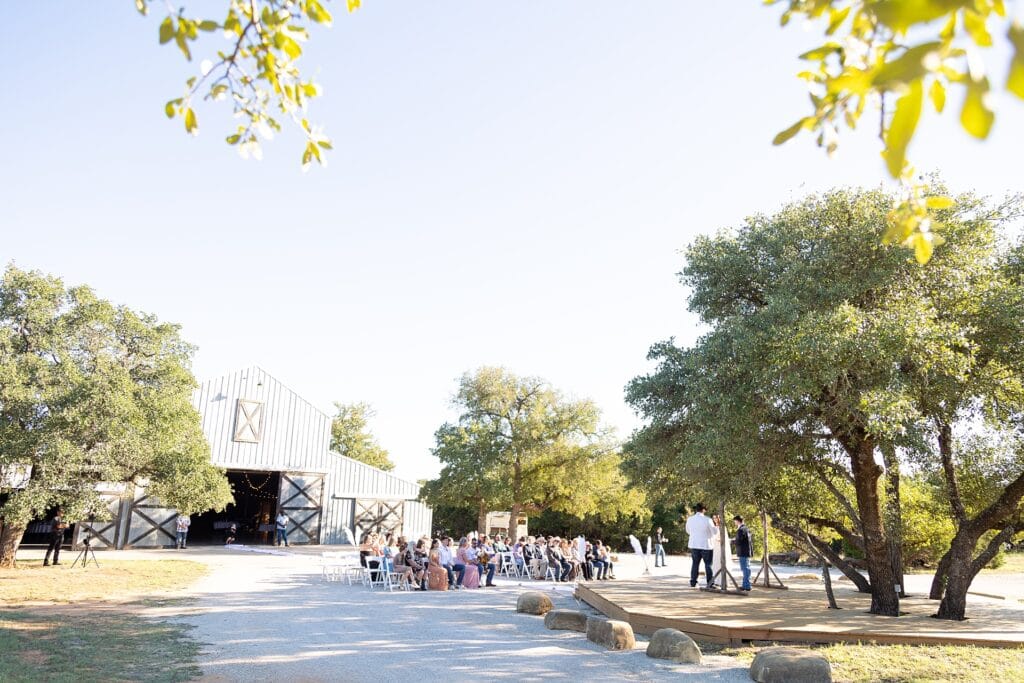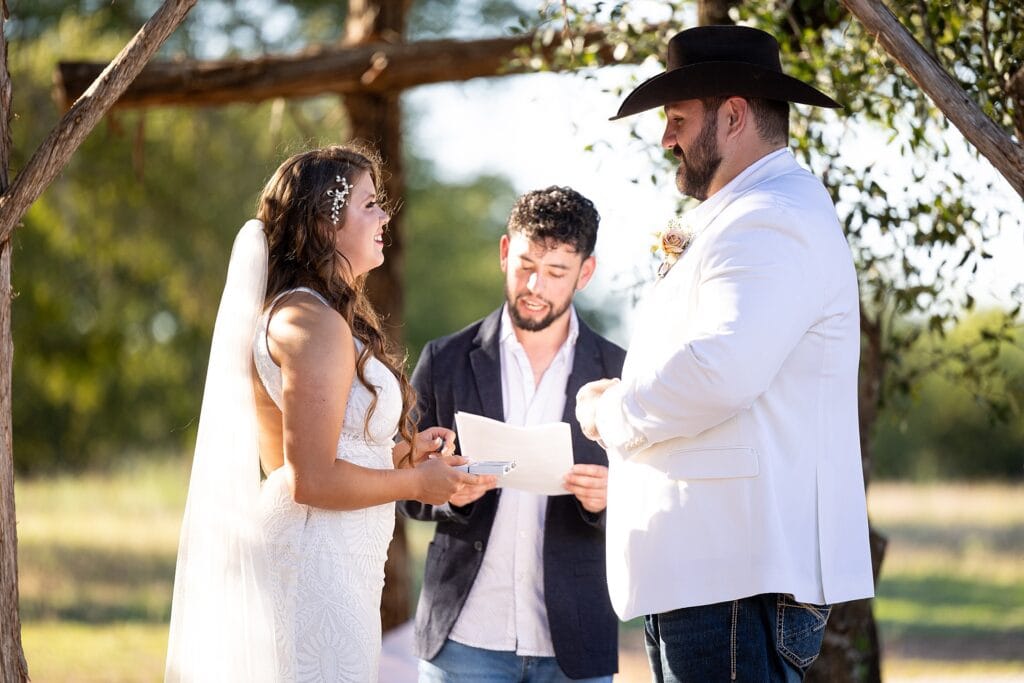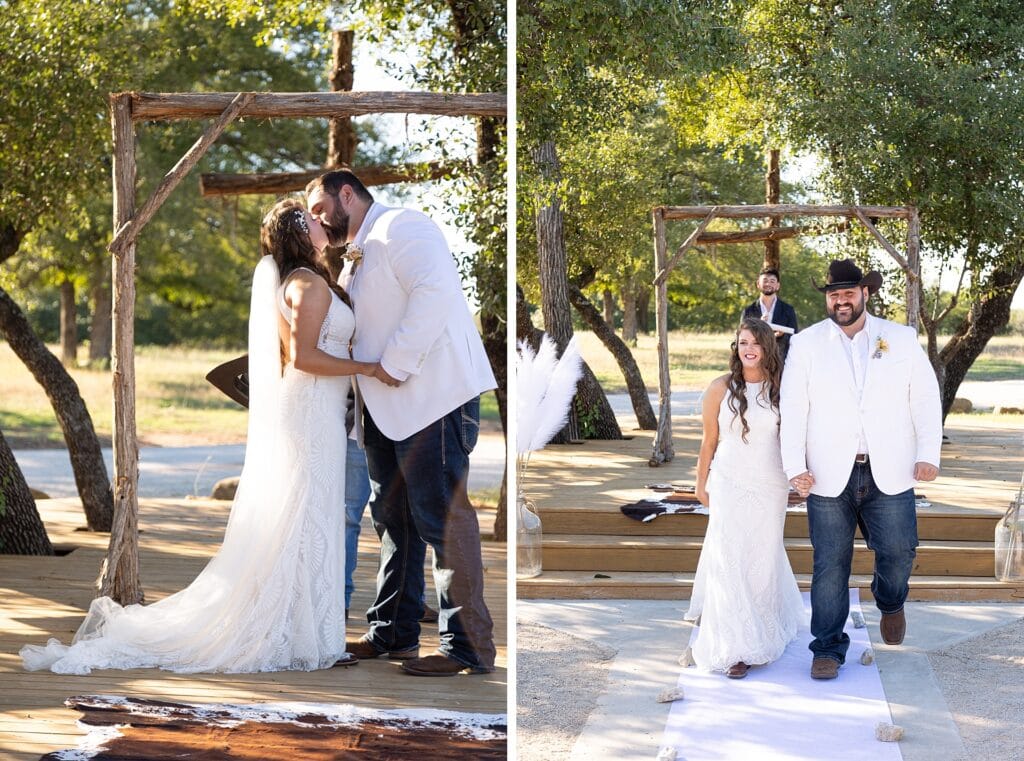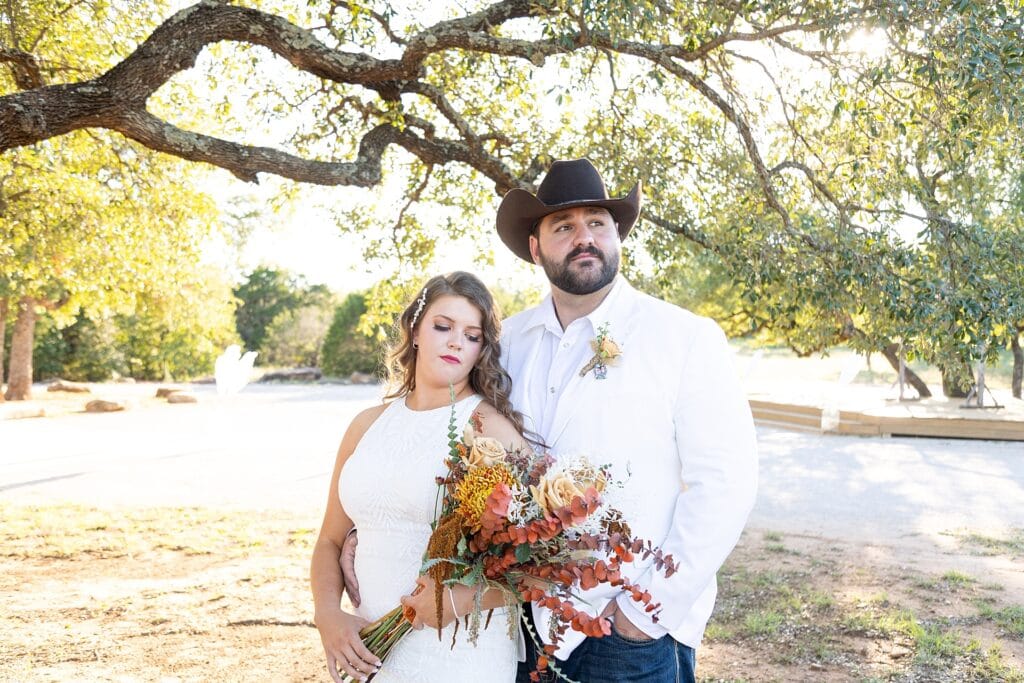 At their engagement session, they would burst out laughing when I told them to kiss, but not on their wedding day! When I mentioned it, Caegan said, "it's because we're married!"