Alright dearies, if I asked you what a bridal session is, would you first think about a woman in a white dress or what you put on a horse's head? Living in Texas, I have discovered that I need to clarify WHO is the subject in these sessions. 
A bridal session is a portrait session of a bride in her wedding gown prior to the wedding day.
Now other than this just being plan good fun (I personally did not "fall in love" with my wedding gown until after my bridal session), there are a lot of benefits to having this session.
For one, you have a lot more freedom in your photos–you don't have to take photos at the wedding venue if you don't want to, the bride above got married on the beach, her session we captured at her family ranch with her grandmother's horse. You also don't have to worry about time constraints or hiding from early guests.
Below is an example of bridal portraits we capture on the wedding day,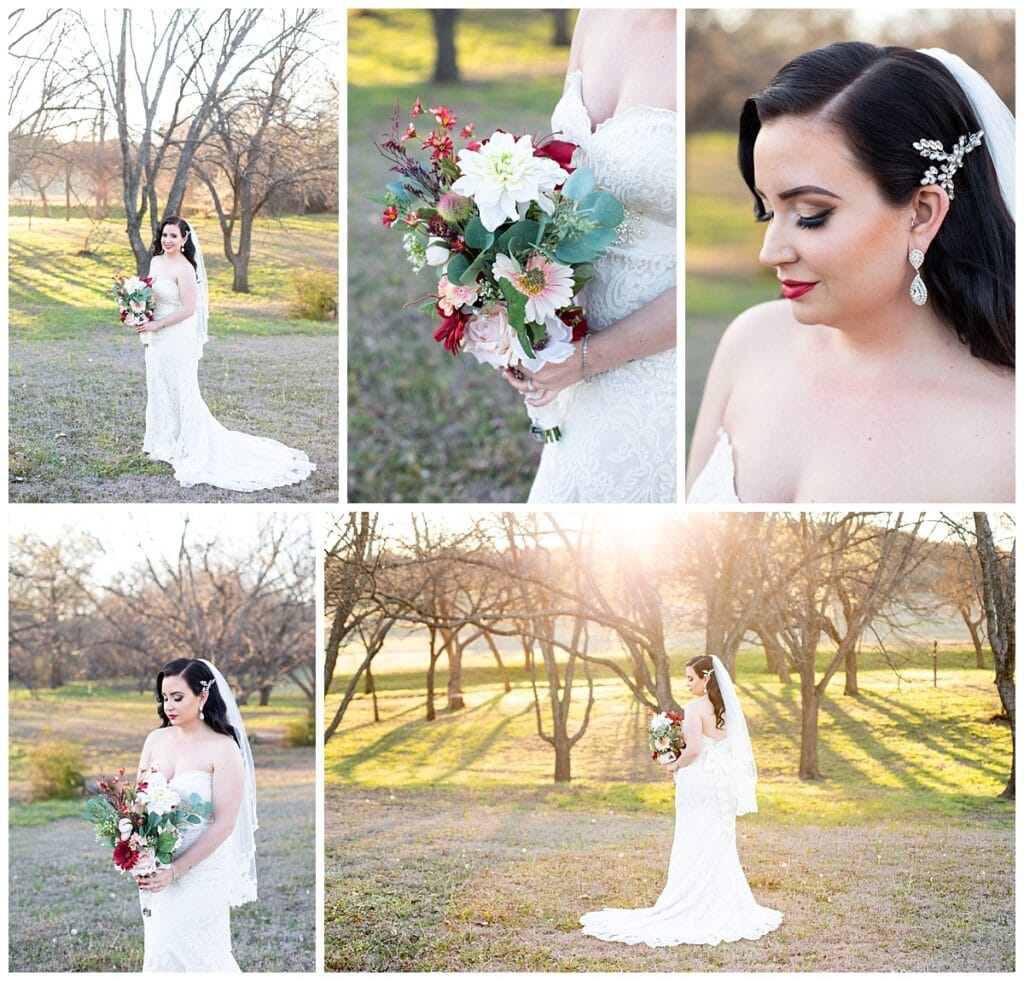 Now compare them with this small sample from a recent bridal session–we are able to capture a lot more variety, change locations, and have more time to set up the shot.
Now for some other pros to this session
-Like I mentioned, these sessions are so much fun, and if you need something to help you recapture your "bridal joy", this is perfect.
-Use this session to test our your makeup and hair (even bouquet) before the big day and make sure you're happy with the look.
-Having a garden wedding but have visions of you standing on a cliffside or by a lake in your dress? Having a bridal session makes that happen!
Tips for success
-Bring a friend or two (usually the MOH)! They can help carry you dress or any other accessories, plus it makes it more fun to have a close friend cheering you on.
-Wear shoes to swap out heels in between shots; this'll make changing locations much easier on you.
Timing?
-After you've finished alterations
-Ideally, no less than a month before to ensure we have time to get your gallery done and any prints made that you'd like to display at your wedding reception